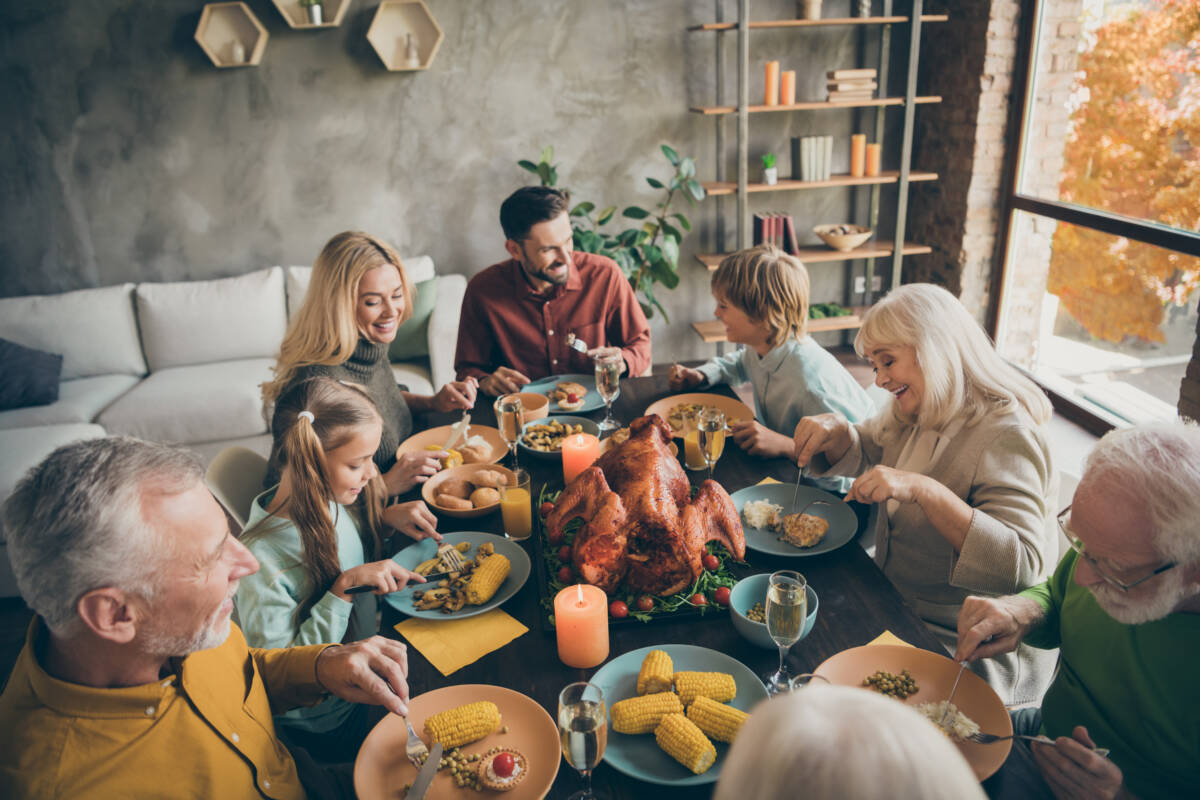 What Kind of Gobbler Are You?
When it comes to Thanksgiving, you need a strategy. An eating strategy. Do you fill up on just turkey? Do you focus on the sides? Or is it all about the dessert? Let's dig into the top three gobbler eating styles to tackle Thanksgiving dinner.
Gobbler #1: The tryptophan tyrant
With a nickname like Turkey Day, it's easy to guess what the main attraction is on Thanksgiving. For the tryptophan tyrant, the strategy is piling up the plate with mounds of turkey and carefully choosing side dishes that enhance the bird's flavor.
While we can all agree that turkey is a must-have, there is always quite the spirited debate when it comes to white or dark meat. When we're talking about turkey, the white meat is the breast meat. It remains white because while turkeys can slightly fly, they rarely do, so these muscles remain mostly inactive. The dark meat encompasses the wings, thighs and drumsticks, and is darker because these muscles are more active. So, which is more flavorful? We, and many turkey experts, believe that the darker meat provides the most flavor, perfectly punctuated by a smothering of gravy.
Gobbler #2: The side supporter
You know a side supporter when you see one. Their plate is a delicious mishmash of every side dish available and hardly anything else. (More dark meat for everyone!) Sweet potatoes with marshmallows on top, sausage stuffing, and green bean casserole… Why choose when you can have them all? And, keep the turkey to a minimum — it only fills you up.
Gobbler #3: The dessert devourer
Look, there's no time to mess around here. The dessert devourer gets straight down to the important business: the sweet stuff. All of the turkey and side dishes are merely a distraction. We admire this approach because most of us are just waiting to sink our teeth into the Grandma's famous pumpkin pie and Aunt June's apple cake. Maybe even a mini cheesecake or two.