What you'll need
1 gardening container (for the basket)
1 brick of floral foam
1 bag of paper Easter grass
1 small strawberry plant (or seed packet)
1 chalkboard sign
5 flower lollipops
2 pink/red plastic Easter eggs
2 1-inch circles of green paper
1 black permanent marker
Twine
Jelly beans
Shari's Berries Easter brownie pops
Children's gardening tools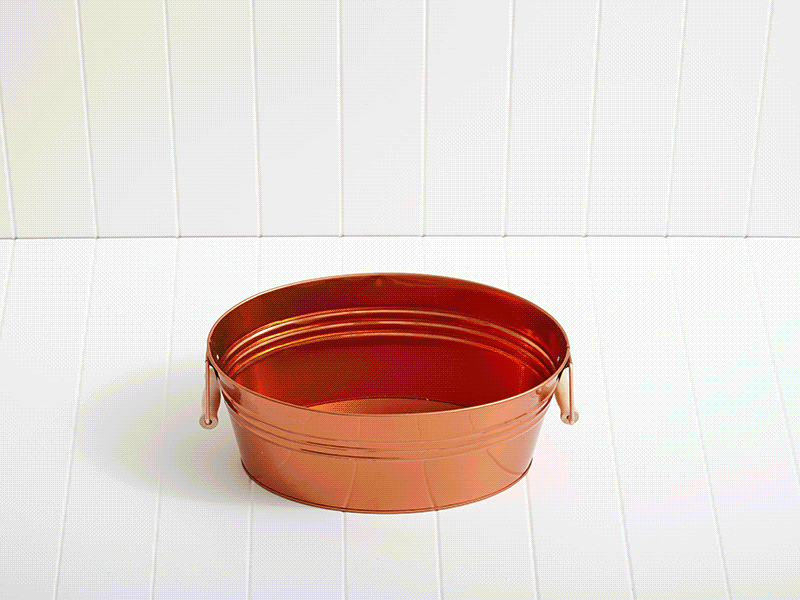 Step 1
Since the theme is berry patch, we used a metal garden tub. But you can get creative and use any garden container you like. Try a wooden bucket, watering can, terracotta pot or a garden hod. After you've chosen your container, line the bottom with floral foam.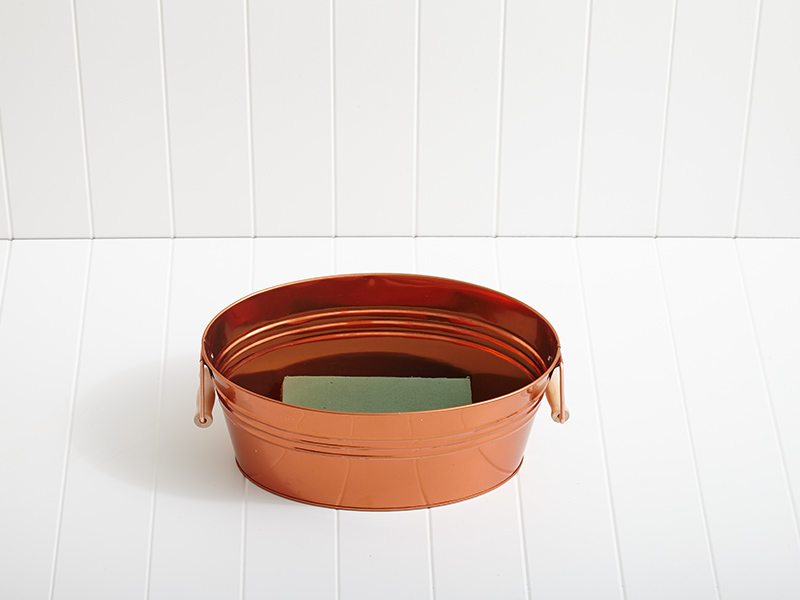 Step 2
Cover the floral foam with a layer of green paper Easter grass.
Step 3
Add a live strawberry plant to your garden. If live plants aren't available, use a packet of strawberry seeds. Personalize the basket by adding a name on a mini chalkboard sign. You can also use this as a gift tag for the basket, or have fun with it and write "The Easter Bunny was here" or  "Hoppy Easter".

Step 4
Insert flower lollipops down into the floral foam so they stay upright.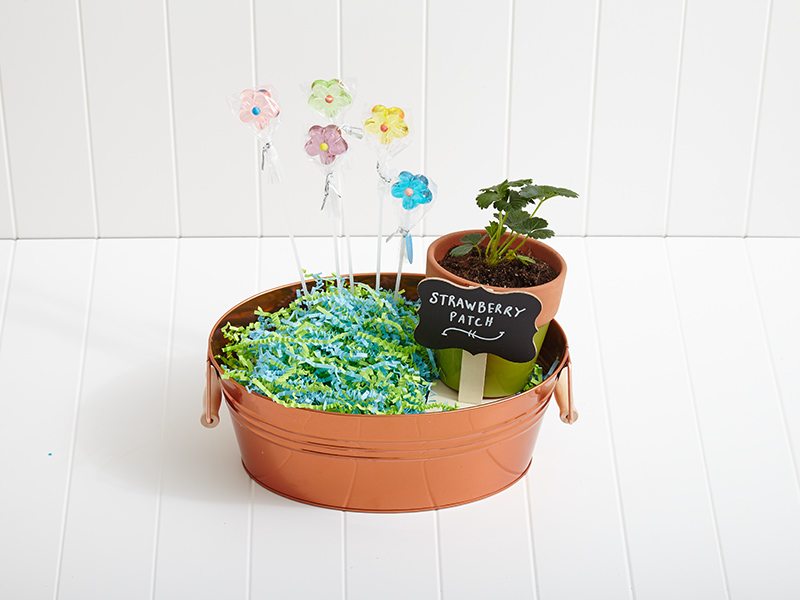 Step 5
Add Shari's Berries brownie pops or another cute and fudgy treat.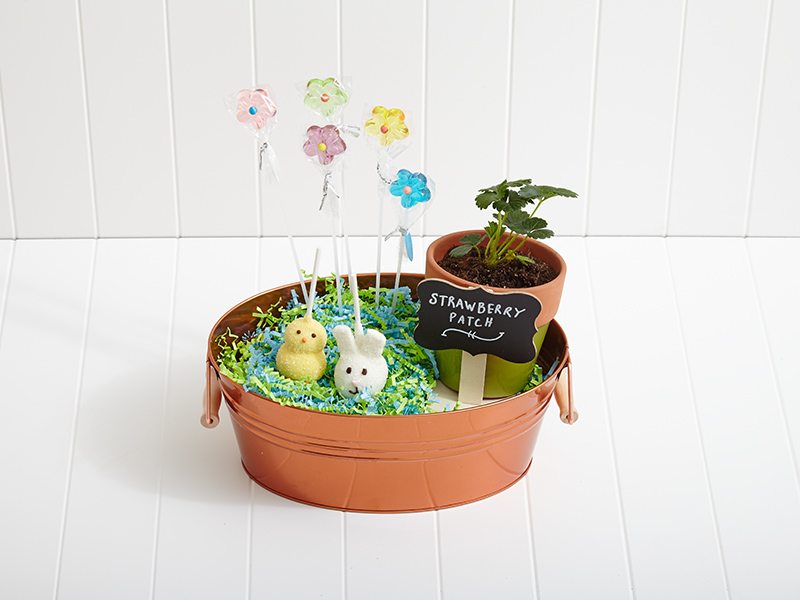 Step 6
Make plastic strawberries by drawing seeds on pink or red plastic Easter eggs with a permanent marker. Scallop the edges of a 1-inch circle of green paper and attach it to the plastic egg with twine. Fill the strawberries with jelly beans or other strawberry-flavored treats.

Step 7
Finish it off by adding some children's gardening tools to the bucket so they can tend their new strawberry garden.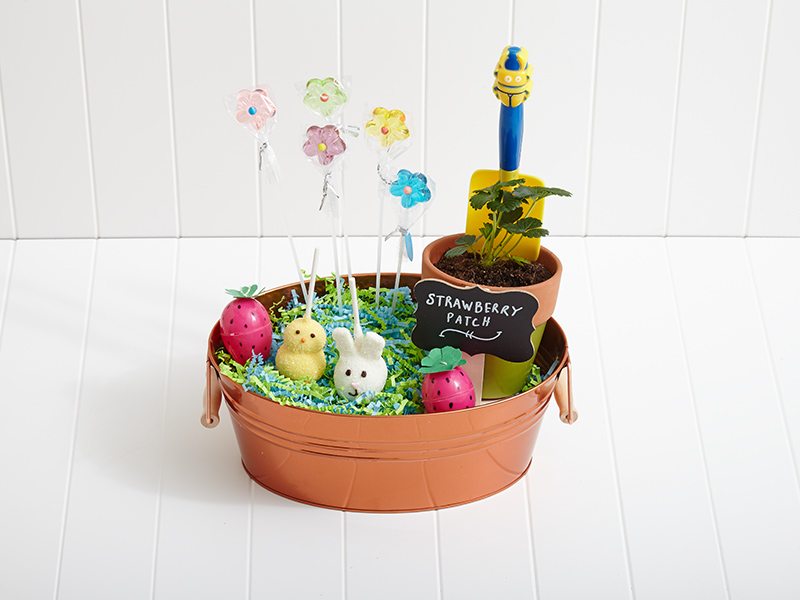 A hoppy ending?
Okay we promise, no more Easter puns (until next year). But seriously, let us know how your DIY turned out. Or better yet, show us. Post a pic to Facebook or Instagram and tag it @SharisBerries.