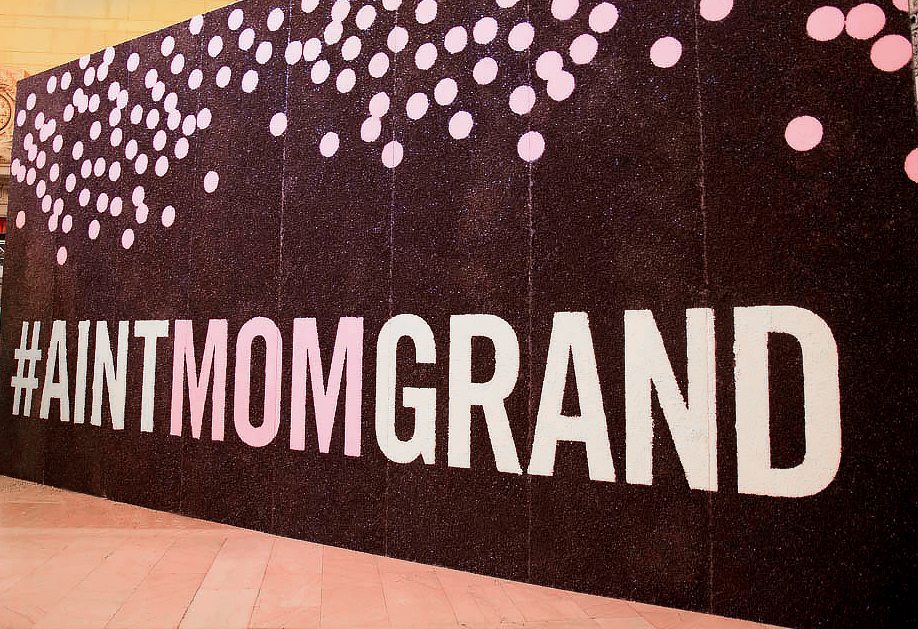 A Grand Gesture for Mother's Day
You didn't forget what this Sunday, May 11 is, did you? We certainly didn't! Quite the opposite. This year we went all out to celebrate Mother's Day with a grand gesture, Big-Apple style.
We erected a decadent Mom-ument made out of chocolate chips (and a smidge of pink sugar shimmer) at Grand Central Terminal's Vanderbilt Hall in New York City. You're probably thinking, "That's a lot of chocolate chips." It is—about 600 pounds. We actually looked it up on the Guinness Book of World Records site and we're pretty sure no one else has done it before. Our partners at 1800flowers also built a wall of blooms next door with a total of 15,000 flowers. And of course, there were dipped berry samples for all the wearied, treat-craving Manhattan commuters. The highlight for us, however, was our visitors. With or without Mom in tow, they used our handy "My Mom is …" fill-in-the-blank signs and their cellphone cameras to make their own grand gesture for Mother's Day. Check out our gallery of favorites below.

There's still time to snap, tag (#AintMomGrand) and share why your Mom's the grandest. Look for your post in our gallery (through Mother's Day) at AintMomGrand.com.