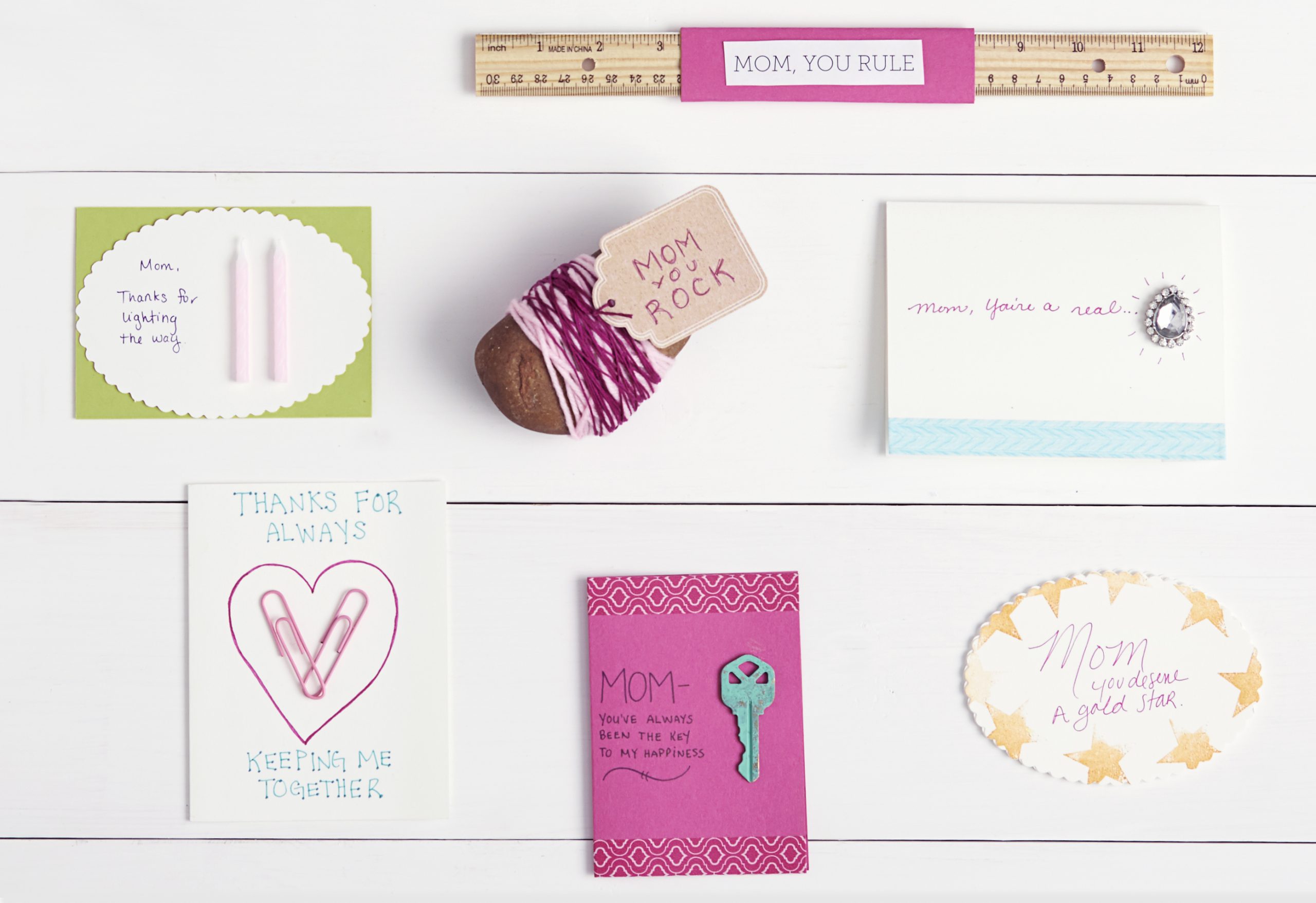 DIY: 10 Heartfelt Mother's Day Cards
She taught you how to tie your shoes and braid your hair—how do you thank Mom for a lifetime of love and care? Well, we think you're never too old to make her one of these handmade Mother's Day cards. All you need is glue, paper and a few household items. And don't forget the tissues; our heartfelt wordplay might make her misty-eyed.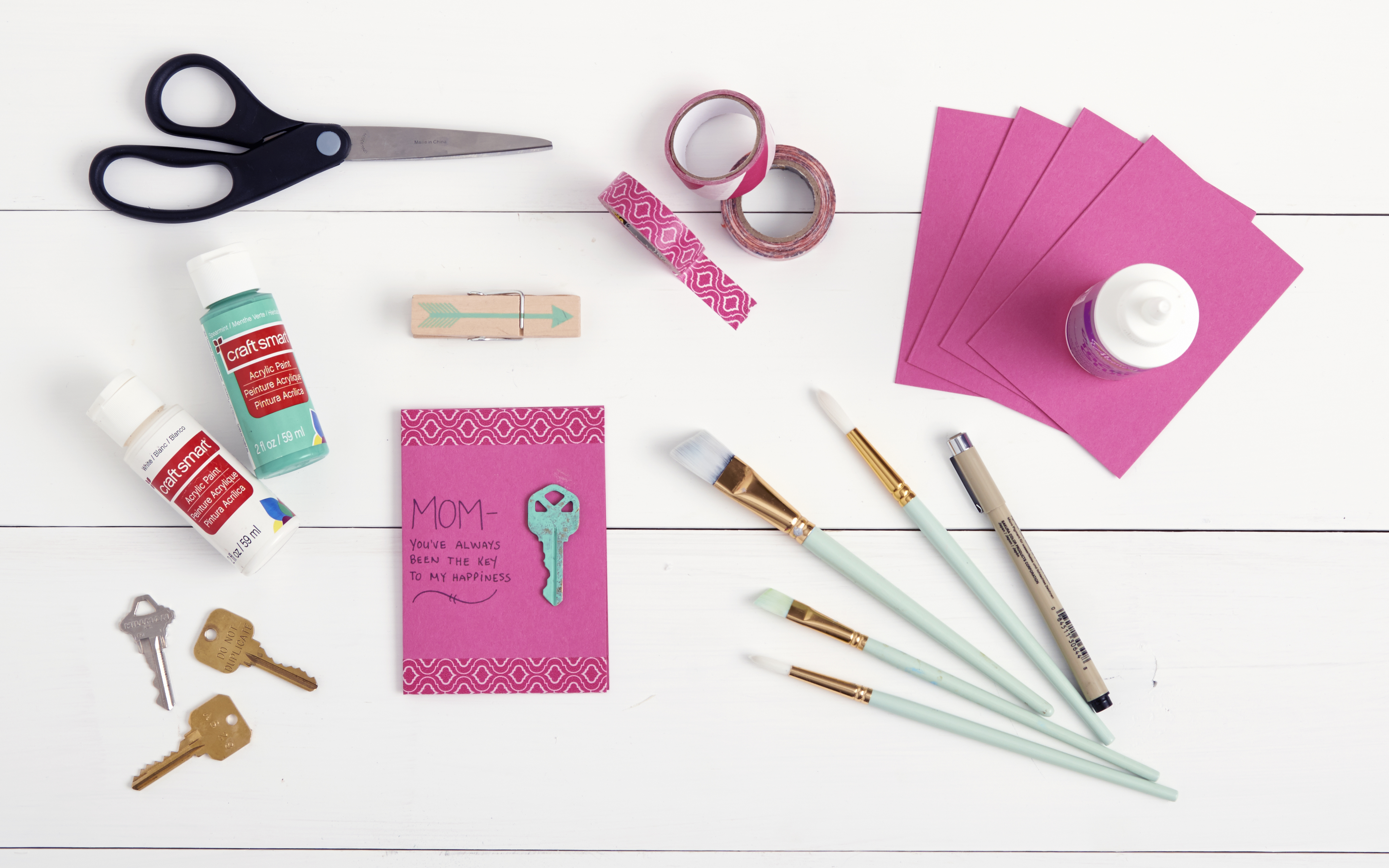 Mom, you've always been the key to my happiness: Glue a key to a handcrafted card and remind Mom she's the key to your happiness.
Mom, thanks for helping me soar: Write on the wing of a paper airplane and celebrate the wind beneath your wings. Fold pretty patterned scrapbook paper into the plane for added style.
Mom, you rule: Don't just tell Mom she rules. Go the extra mile (like she always does for you) and wrap a card saying so around a ruler.
Mom, thanks for lighting the way: Glue birthday candles to the cover of her card, pen a sentimental note and notice how bright Mom shines.
Mom, you deserve a gold star: She's earned more than a few gold stars over the years. Prove you have been paying attention by stamping gold stars on the edges of her card.
Mom, you're a real gem: You've told Mom she's a gem (or jewel) a million times. This time, glue an actual (well, fake) jewel on a card and let her see how much you treasure her.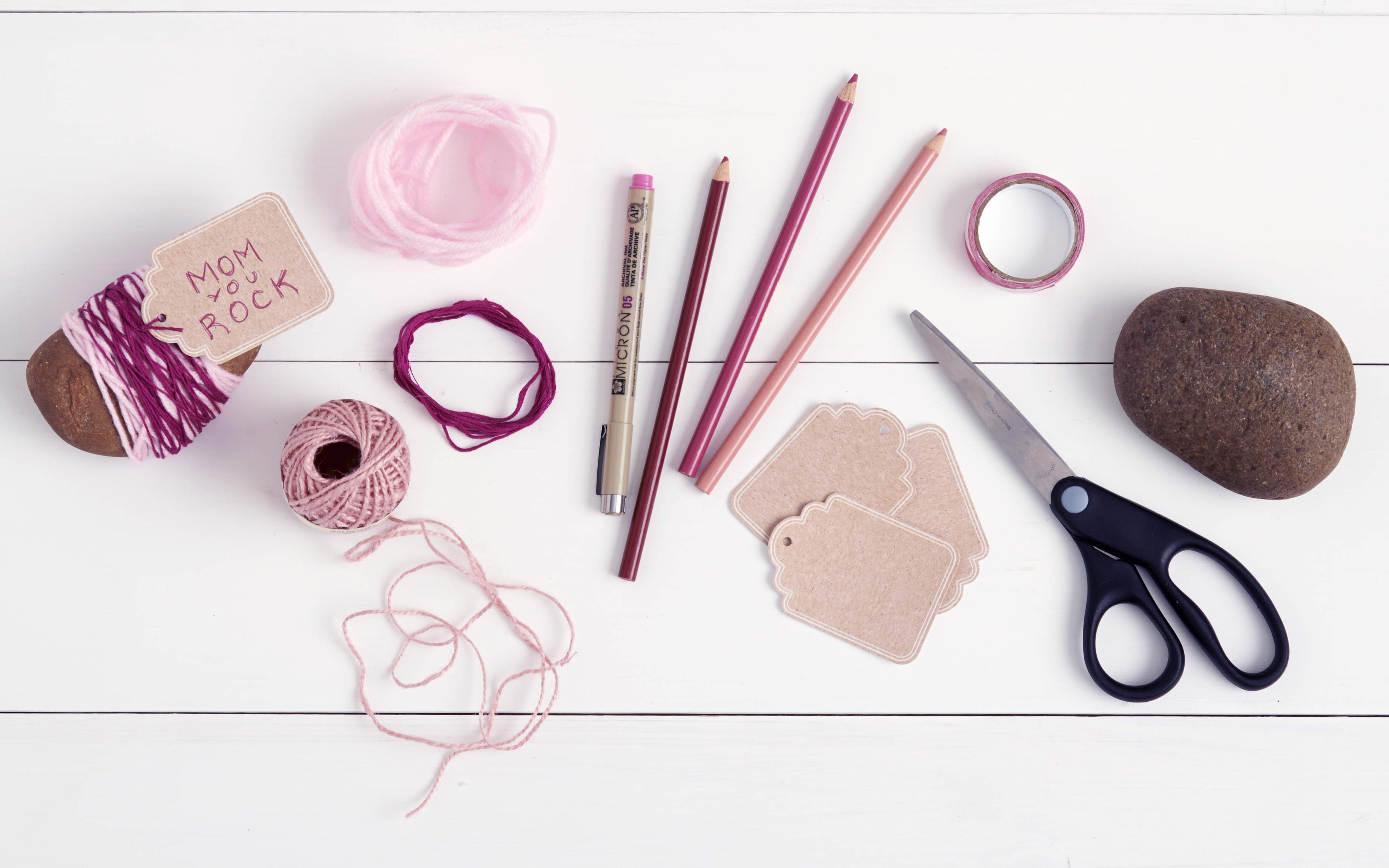 Mom, you rock: Mom will cherish this rock above all others (even the one with googly eyes). Tie a string around it in her favorite color and attach a tag with your message.
Mom, thanks for helping me grow: Spread seeds on glue to spell out the word "grow." It's a clever tribute to how Mom nurtured you and made you the person you are today.
Mom, thanks for always keeping me together: Glue two interlocking paperclips on her card with a heart traced around them to express how much Mom grounds you (especially when your 5-year-old stuffs raisins up his nose).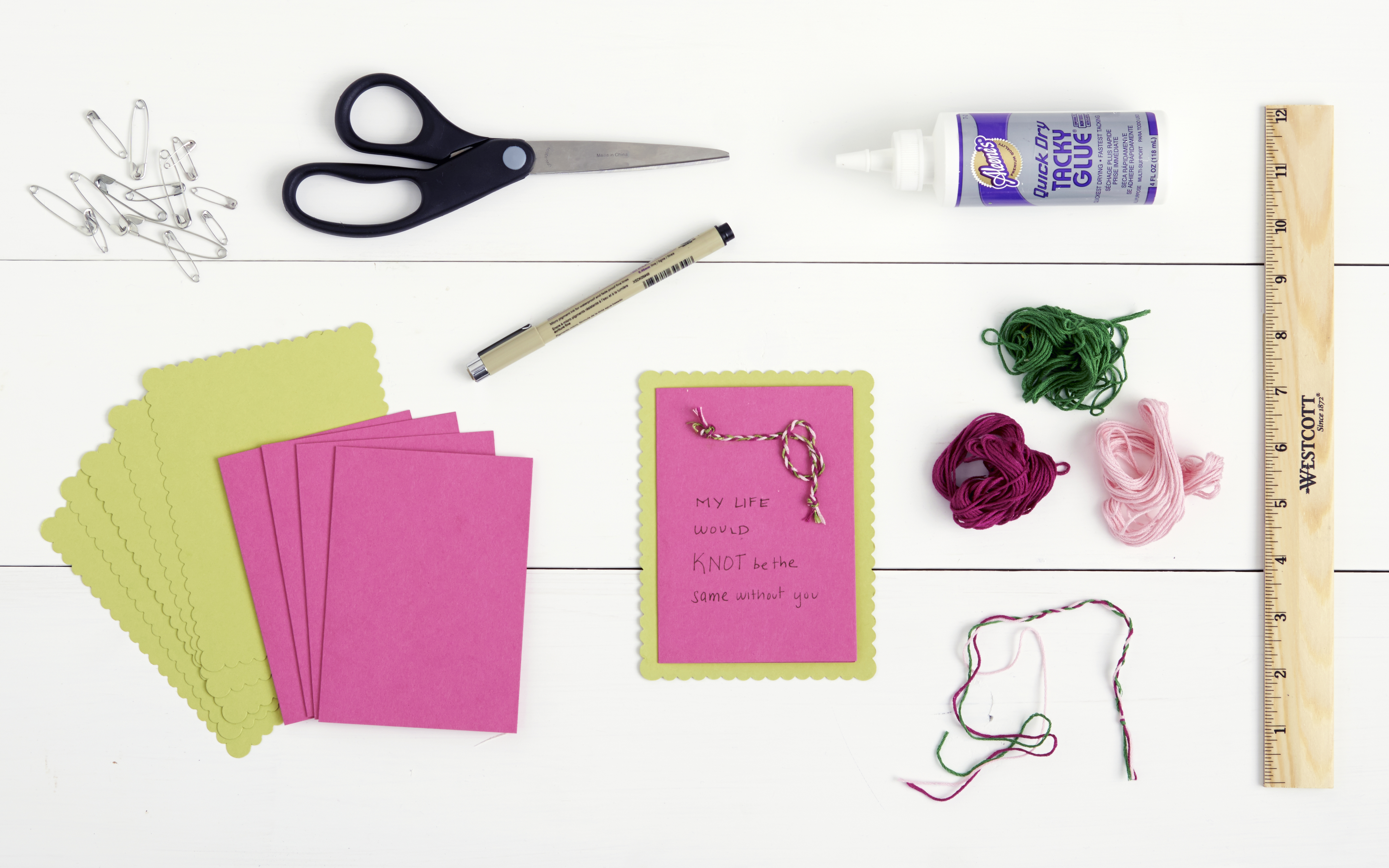 Mom, my life would knot be the same without you: Life is always better, with Mom. Braid string, tie it into a knot, glue it on a card with your message and you're done.
Did you find a clever way to express your appreciation for Mom? Check out our Mother's Day delivery ideas for a gift that goes hand-in-hand with your personalized card.