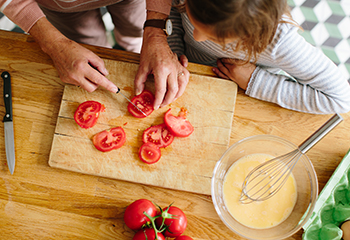 16 Ways to Teach Kids in the Kitchen
Whether you're a novice in the kitchen or a culinary master, it doesn't get much better than ending the day with a home-cooked meal around the dinner table with family. However, your time together doesn't have to start when the meal is coming out of the oven. Cooking with kids is a great way to spend time and bond as a family while you create something together. Teaching kids to cook is also an opportunity to teach them valuable life skills such as responsibility, creativity and safety.
Kitchen lessons for kids can start at an early age, allowing them to practice colors, shapes and counting, as well as improve motor skills. Older kids can test out new flavors, apply math skills and sharpen their cooking techniques. Cooking with kids may even foster new passions and inspire them to explore worlds of flavor.
Skills Kids Can Learn in the Kitchen
Cooking is a craft that can be improved at any age so why not learn alongside your kids by trying out a new recipe together? Your children will be excited to help out and you'll be proud of all the new independence they gain. From picking out ingredients to measuring and preparing the meal, your kids can learn all kinds of real-world skills right in your home. Having these positive experiences with kids in the kitchen may help picky eaters become more adventurous and turn what sometimes seems like a chore into a fun family activity.
Safety
The number one rule in the kitchen is always safety. It's important to teach kids to be cautious with sharp knives, hot stoves and raw foods that carry bacteria. Establish kitchen safety rules with your children and set clear guidelines for following them so you avoid kitchen injuries or illnesses. To practice kitchen safety:
Wash your hands frequently, particularly before cooking and after handling raw meat
Clean up spills and messes
Tie hair back
Creativity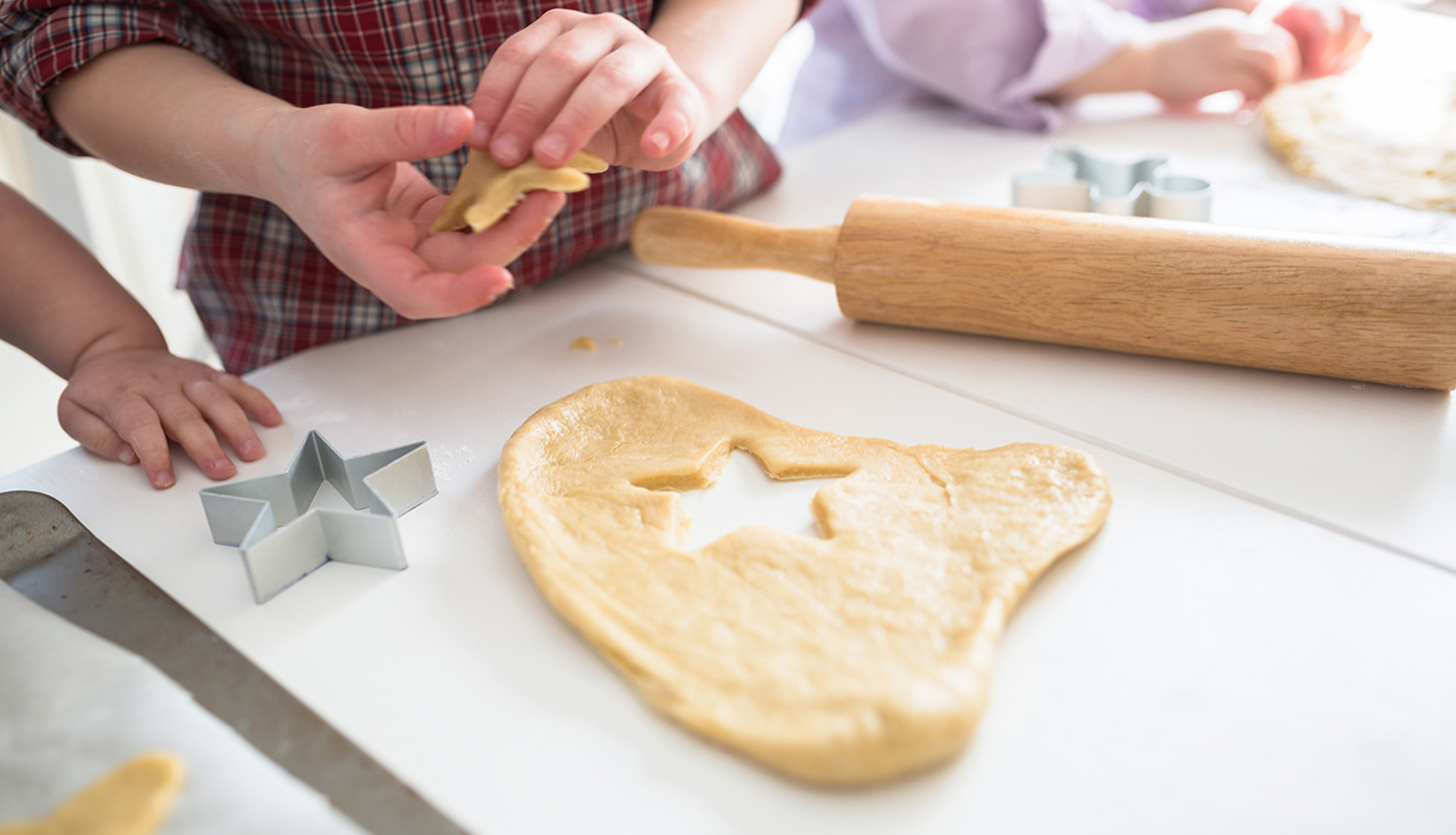 Whether you're missing one of the ingredients or can't find the right kitchen tool, cooking can test your ability to improvise. Teach your kids to get creative with ingredients and use what you have available to improve their problem-solving skills. While cooking with kids, present questions and allow them to creatively come up with their own solutions. Here are some ideas to promote creativity in the kitchen:
Ask kids to find a vegetable in the fridge to add to the meal
Let younger kids play with whisks, rolling pins and kitchen spoons
Encourage kids to dress up their plate
Fine Motor Skills
Young kids in the kitchen can practice motor skills by sorting chopped vegetables, stirring ingredients, pouring liquids and measuring out simple quantities. Learning to grasp certain kitchen tools will help them improve hand-eye coordination and motor skills. The kitchen is a great place to engage senses of smell, touch and, of course, taste — so allow your kids to get hands-on while preparing your meal:
Stir ingredients in a bowl
Measure ingredients
Sort out clean spoons, forks and dull butter knives (for older kids)
Math and Reading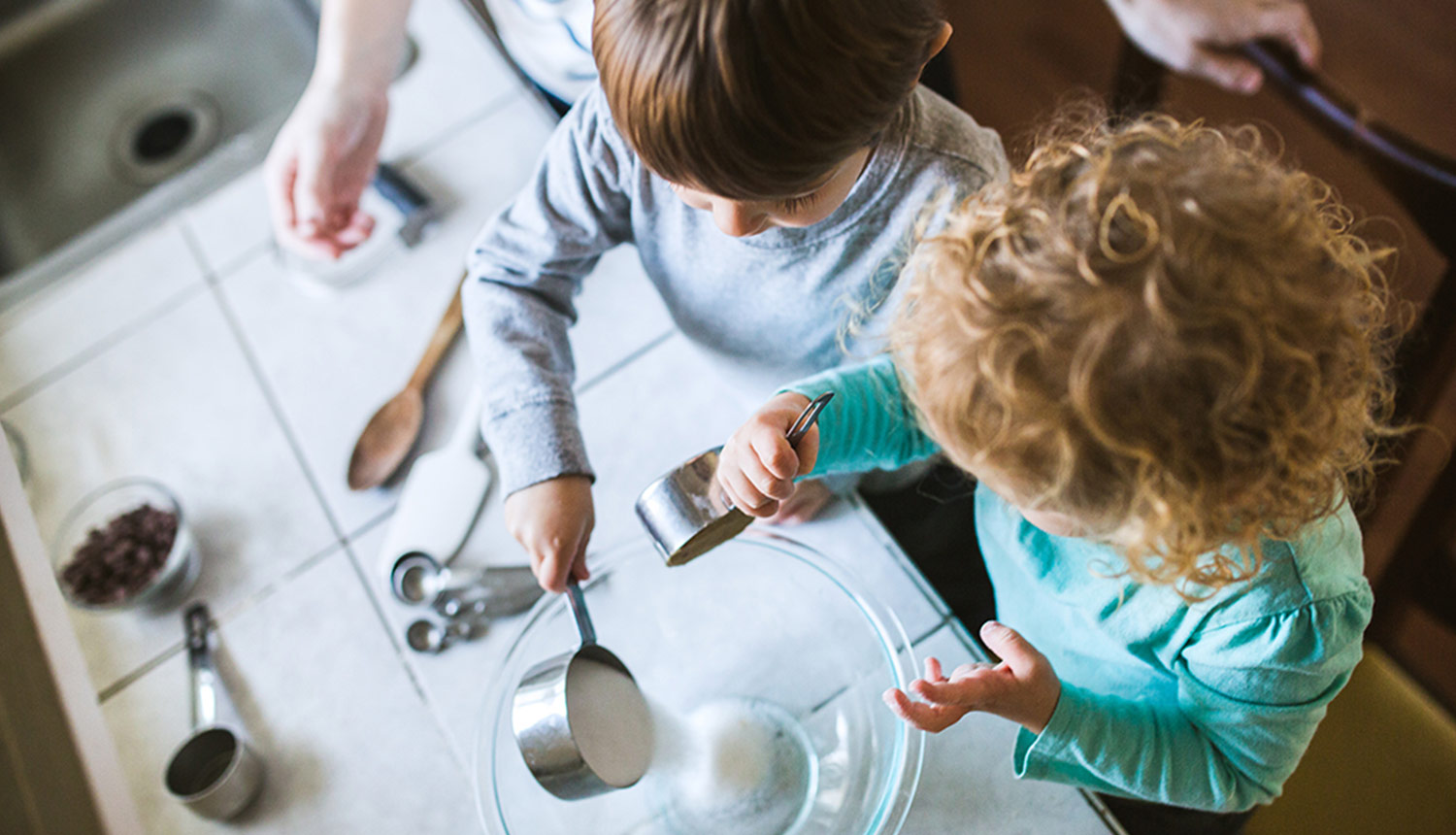 Recipes present a perfect exercise for learning fractions and following instructions. Teach your kids to cook by having them read the directions and instruct you on what step comes next. If your child isn't old enough to read, try drawing a visual recipe so they can begin recognizing types of foods. Here are some other ideas on how to incorporate math and reading in the kitchen:
Practice counting aloud as you add ingredients
Double a recipe with fractions
Read food labels and ingredients
Independence and Responsibility
Give your kids more independence by allowing them to take on specific kitchen tasks on their own. Whatever the task, your kids will take pride in their work and everyone can enjoy the final product. After enjoying their creation, teach your kids responsibility by delegating kitchen cleanup tasks. Try to break up cleaning tasks into teamwork so they don't seem as daunting. Here are some task ideas:
Set the table with placemats and silverware
Assemble plates for the family
Assign different roles for cleanup
Healthy Eating Habits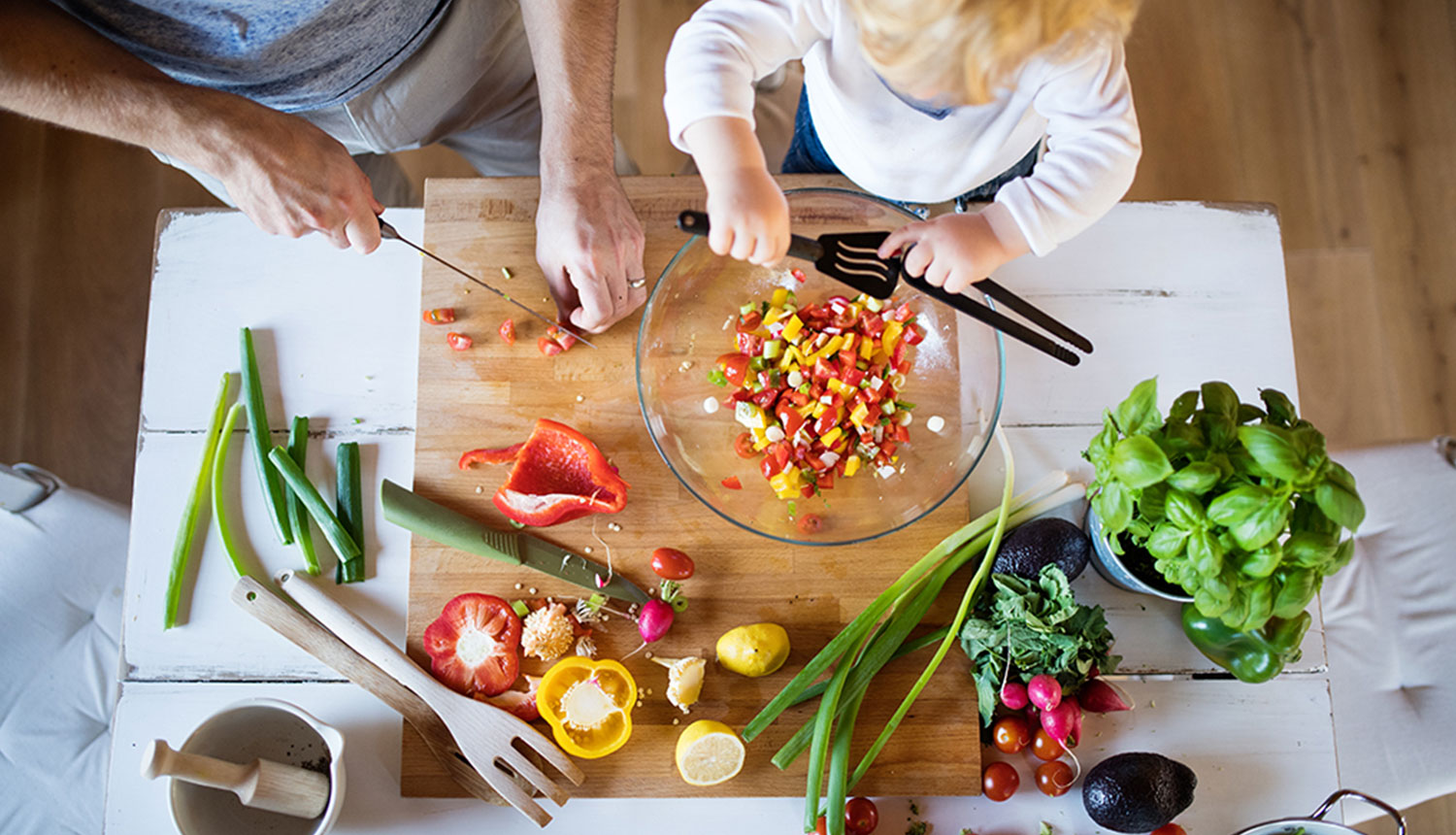 Cooking at home is a great way to introduce healthier alternatives to your family. You can teach healthy eating habits and food groups to help your kids make better choices. Here are some ideas to encourage healthy eating:
Allow kids to pick out fruits and vegetables at the store
Teach older kids to read food and nutrition labels
Incorporate a new vegetable you've never cooked with before
Kitchen Lessons For Kids
Invite your kids into the kitchen and explore a variety of skills and activities. These kitchen lessons are meant to inspire kids of all ages to be creative and independent as you spend time bonding together. Use the example exercises in this infographic to plan your next meal together and create some kitchen fun for the whole family!

Ready to try out some new kitchen lessons with your family? While cooking, be sure to have some tasty snacks on hand to keep those appetites appeased until the meal is prepared. You can look forward to creating memories in the kitchen and bonding together over a delicious meal while your kids learn both culinary and life skills.