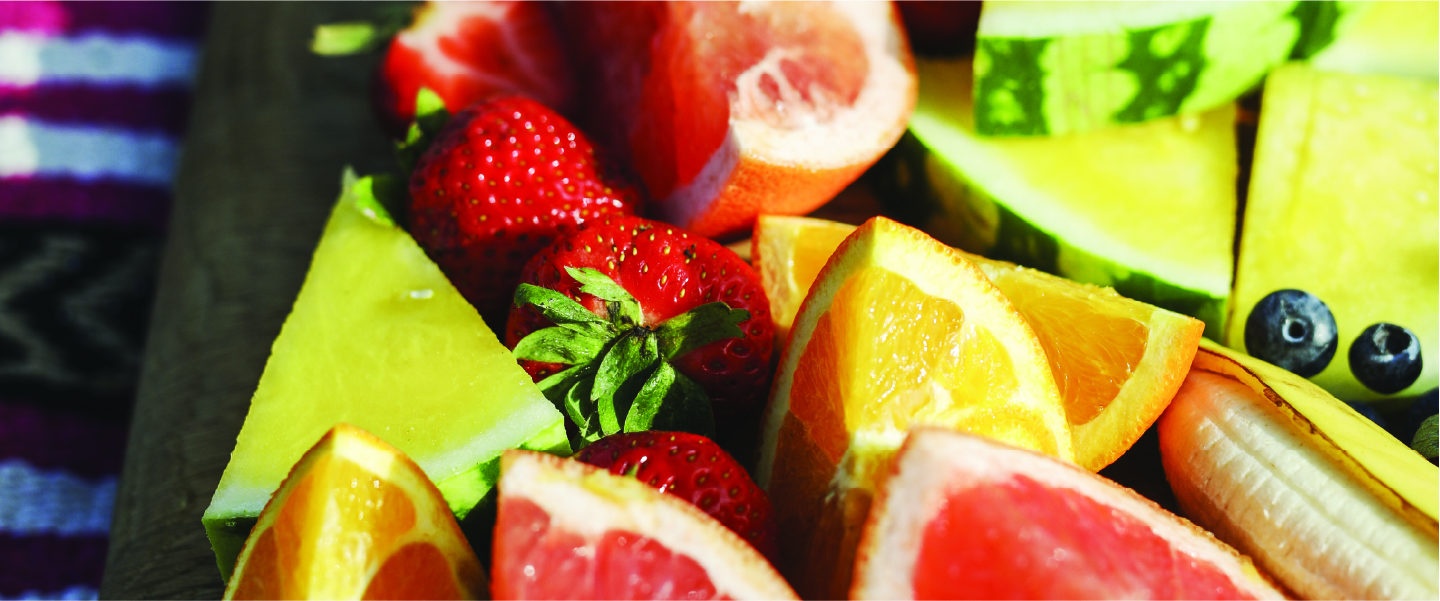 What Fruits Are In Season? Easy Reference Chart

The good news is that most fruits are available all year long. However, to enjoy a fruit's full benefits and taste, it is best to buy when they are sourced locally. The less time the fruit travels the fresher it will be. Another benefit of enjoying fruits in season is the cost. If a fruit is shipped, chilled for transportation or not available in abundance, the cost will rise significantly.
There is nothing better than biting into a ripe red apple, or squeezing a fresh Meyer lemon. You'd be surprised at the variety of produce in season available every month! Enjoy fresh berries, mangos and watermelons in your favorite summer recipes – ice pops for the kids are a great way to get their fruits in! Bake delicious apple and pear pies for the fall and garnish your cocktails with pomegranate in the winter. The possibilities are endless.

Getting a variety of fruits into your diet is great. Seasonal fruits are also great for adding a dash of color to your vegetables and salads. Another great idea is to try them in a fun smoothies recipe or infuse them into your water for some fresh-picked deliciousness.
We hope this seasonal fruit chart will help you plan your next meal the next time you are grocery shopping. Just remember, fruits go great with chocolates as well! Enjoy our sweet strawberries and cherries dipped in heavenly chocolate or send them to a loved one and make them smile.