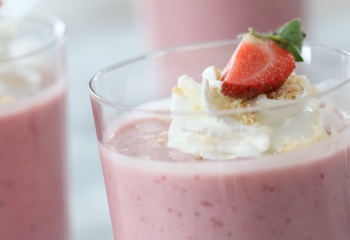 Recipe: Strawberry Shortcake Smoothie
I wanted to make a strictly healthy smoothie recipe to share with you, but then I realized how much I like desserts so I decided to meet in the middle.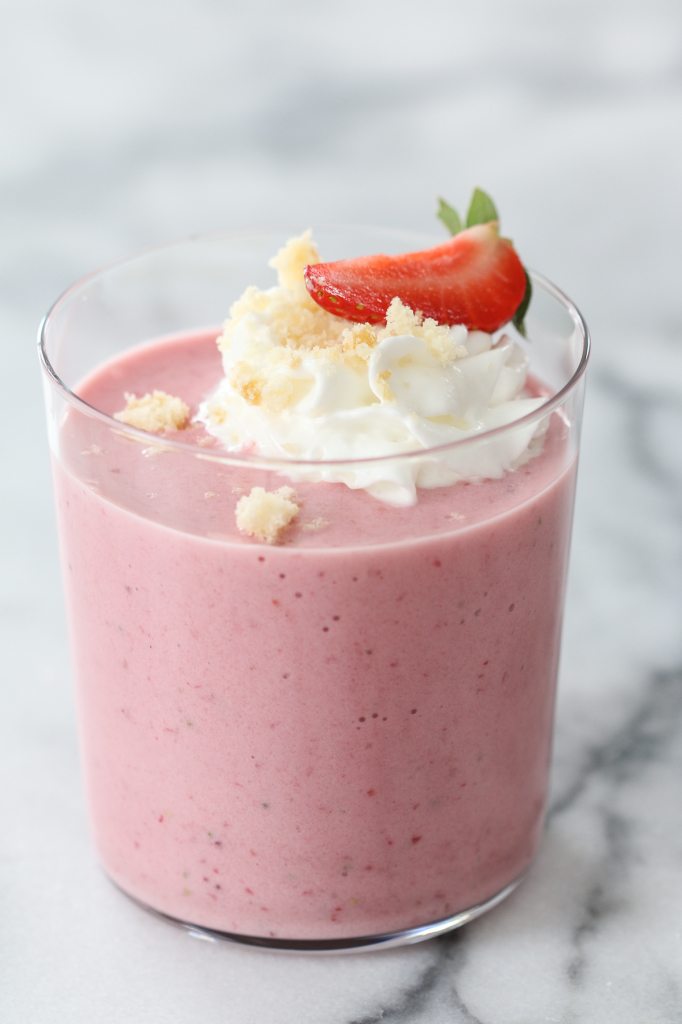 The idea behind this smoothie is to recreate the classic strawberry shortcake flavor we know and love, but in smoothie form. With that in mind, this smoothie comes together with strawberries, milk, yogurt and shortcake. Yep, I'm referring to those little shortcake dessert shells you can get in the bakery section of your grocery store. They are going right into the blender for this smoothie party. It's a must to give it an authentic flavor.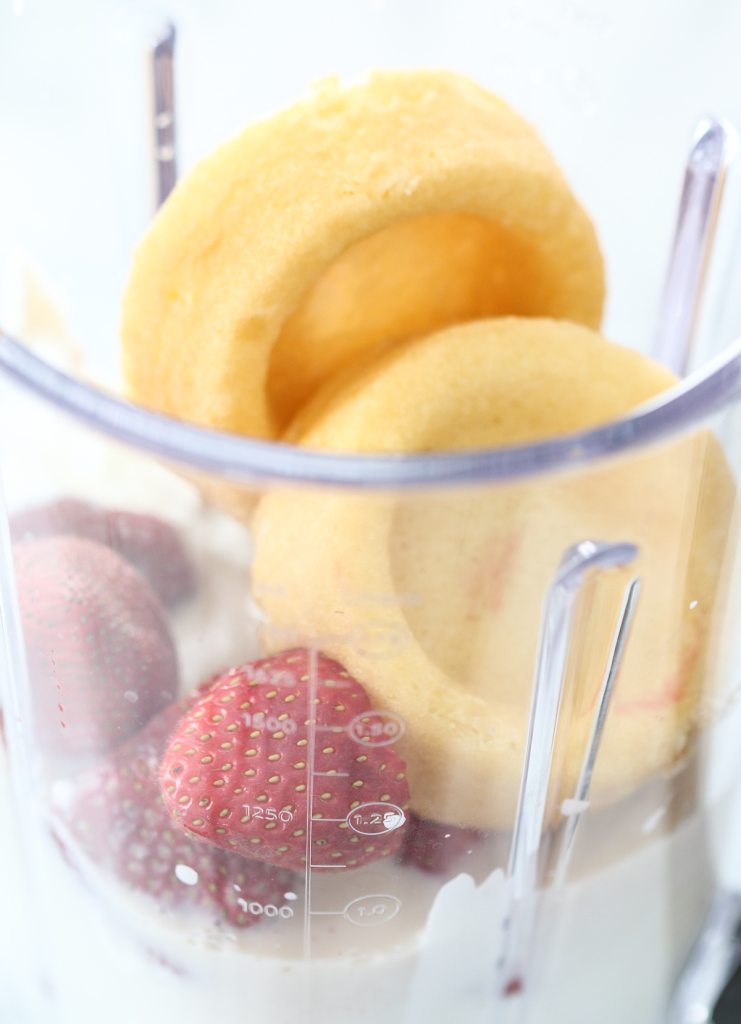 After a quick whirl in the blender, the smoothies are ready to go.
Naturally, I top them off with whipped cream, strawberry slices and crumbled shortcake. When garnishing, I think it always helps to have the dish (or in this case, smoothie, look like what it is.)
There's no doubt this is a Strawberry Shortcake Smoothie.
Let me take you through the recipe.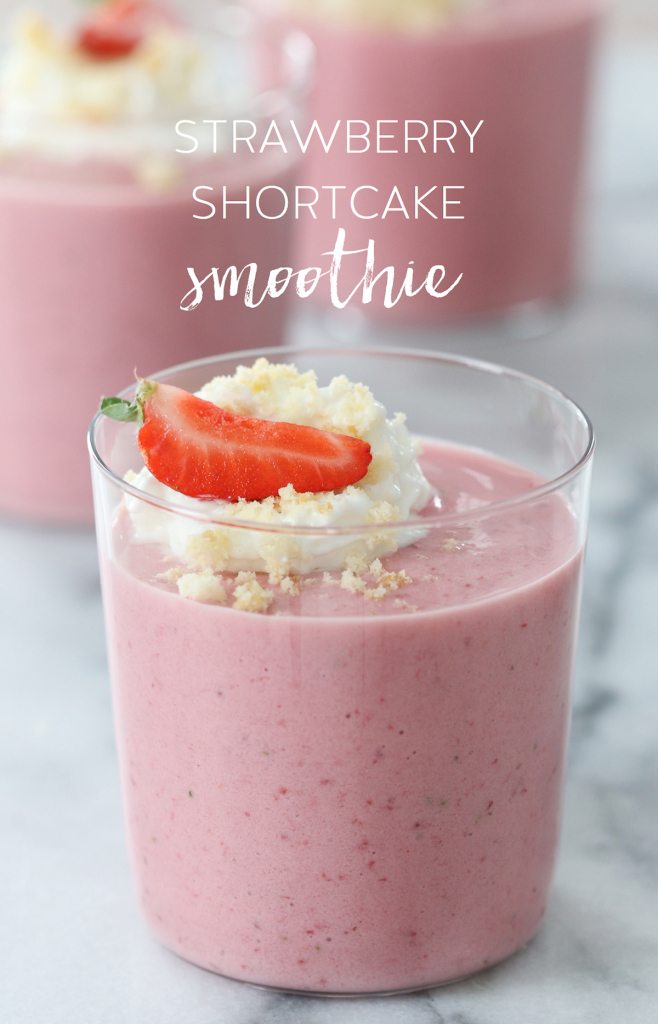 Strawberry Shortcake Smoothie
Serves 3-4 people
Ingredients:
1 pound fresh strawberries (freeze half*)
1 cup milk (or almond milk, soy milk, etc.)
1 cup vanilla yogurt
2 shortcake dessert shells
Whipped cream, strawberries and crumbled shortcake dessert shell for garnish
Directions:
In a blender, add the strawberries, milk, yogurt and dessert shells. Blend on high until smooth.
Divide the mixture into 3 or 4 glasses to serve. Top with whipped cream, strawberry slice and a sprinkle of crumbled shortcake dessert shell.
*Freezing half of the strawberries chills the smoothie and provides great texture.
Pretty simple, right? Of course, you can use whatever type of "milk" or yogurt you like. Make it your own.
If you're looking to go all out with your indulgence, let me recommend a few delicious treats to accompany your smoothie.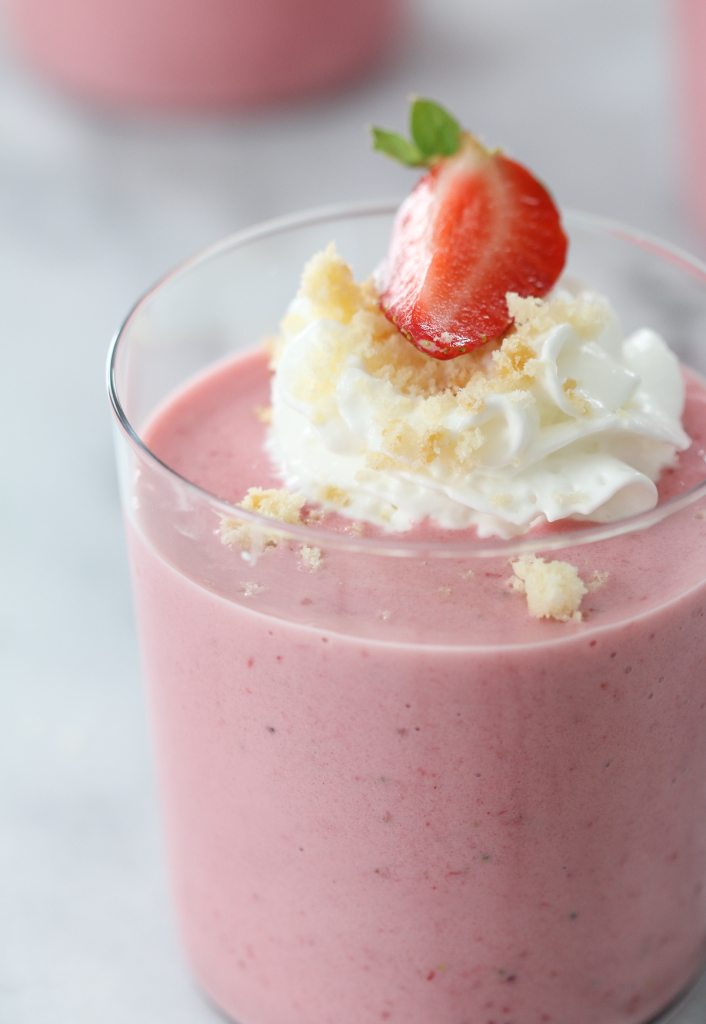 First, let's stick with the strawberry theme. These hand-dipped cocktail and champagne strawberries are my favorite. Yum!
These caramel pretzels sticks would be perfect, too. The layer of caramel in these is such a delicious surprise.
Now, you're fully prepared to serve up a sweet treat. Grab that blender and start mixing. Cheers!
Michael Wurm, Jr. is the blogger behind the widely popular lifestyle blog, Inspired by Charm, where he shares his love and tips for a decorated life. Whether it's ideas for easy decorating, a delicious recipe, entertaining inspiration, or a unique DIY project, his goal is to provide the tools and ideas for everyone to live a happy, colorful life.