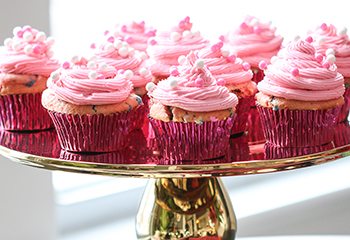 Oscar Party Recipe: Strawberry Funfetti Cupcakes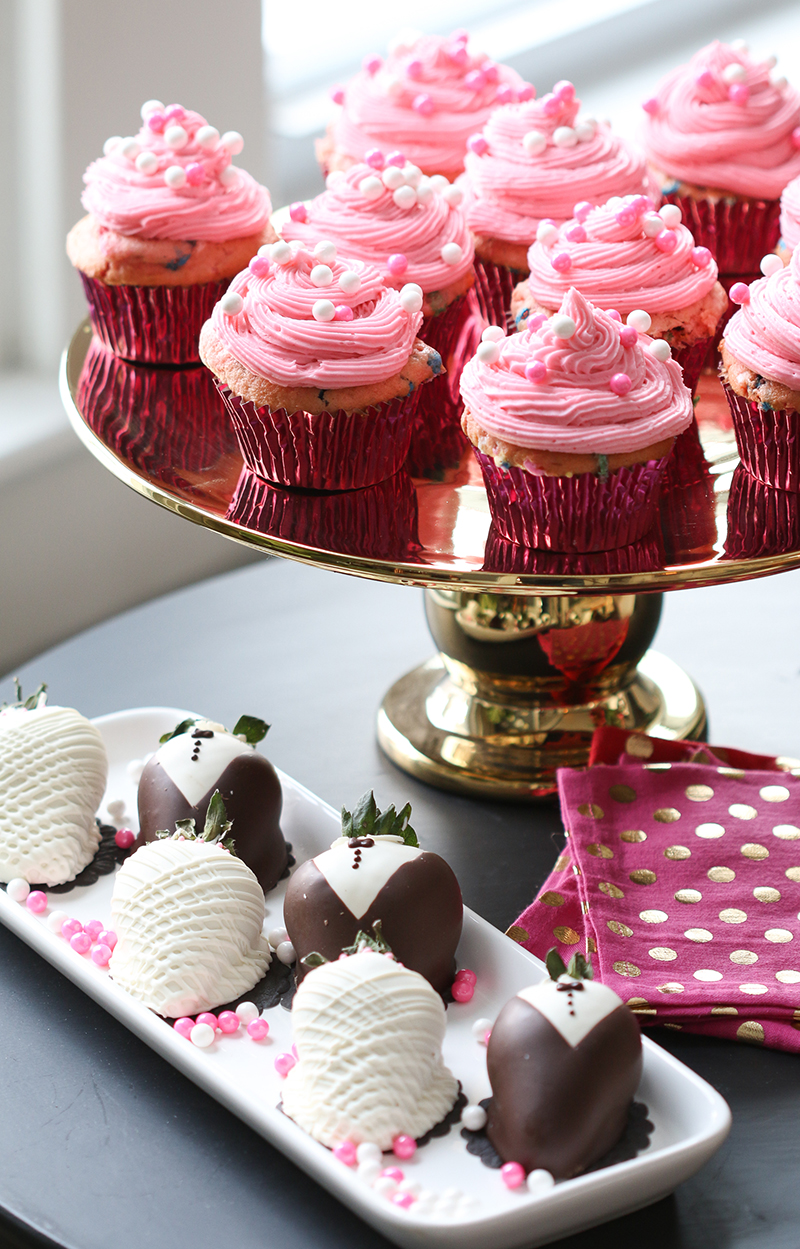 Since the Oscars are about a month away, I decided to plan a small celebration with some close friends. They are in charge of snacks, and I'm taking care of desserts.I thought these wedding strawberries would be perfect. Decorated with black ties and pink pearls, I'm certain they will take home the award for best dressed!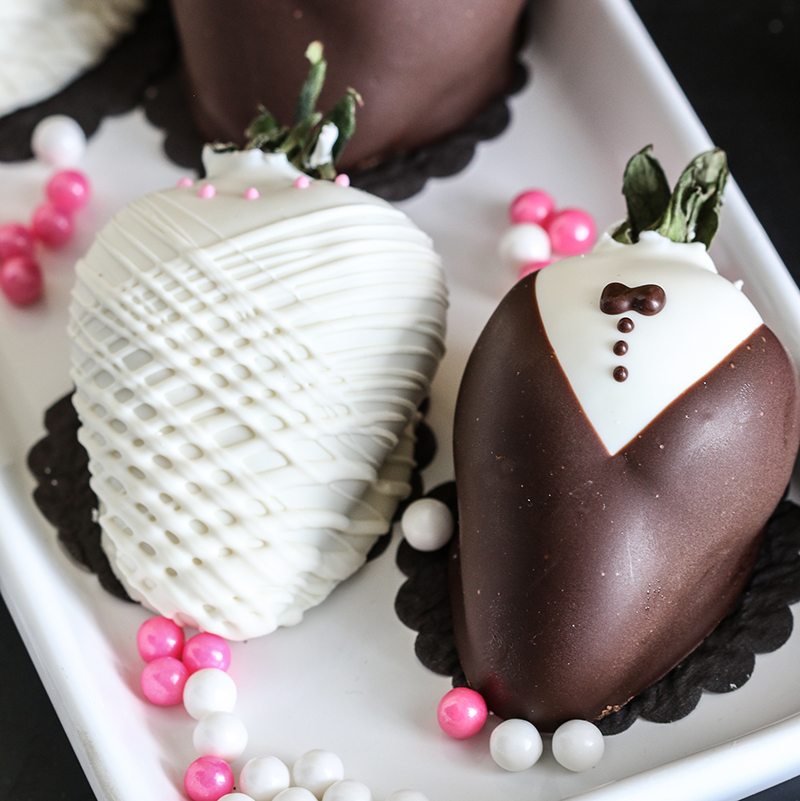 To complement the strawberries, I will also be serving strawberry cupcakes. For a celebratory twist, I tossed some sprinkles in the batter to turn them into Strawberry Confetti Cupcakes.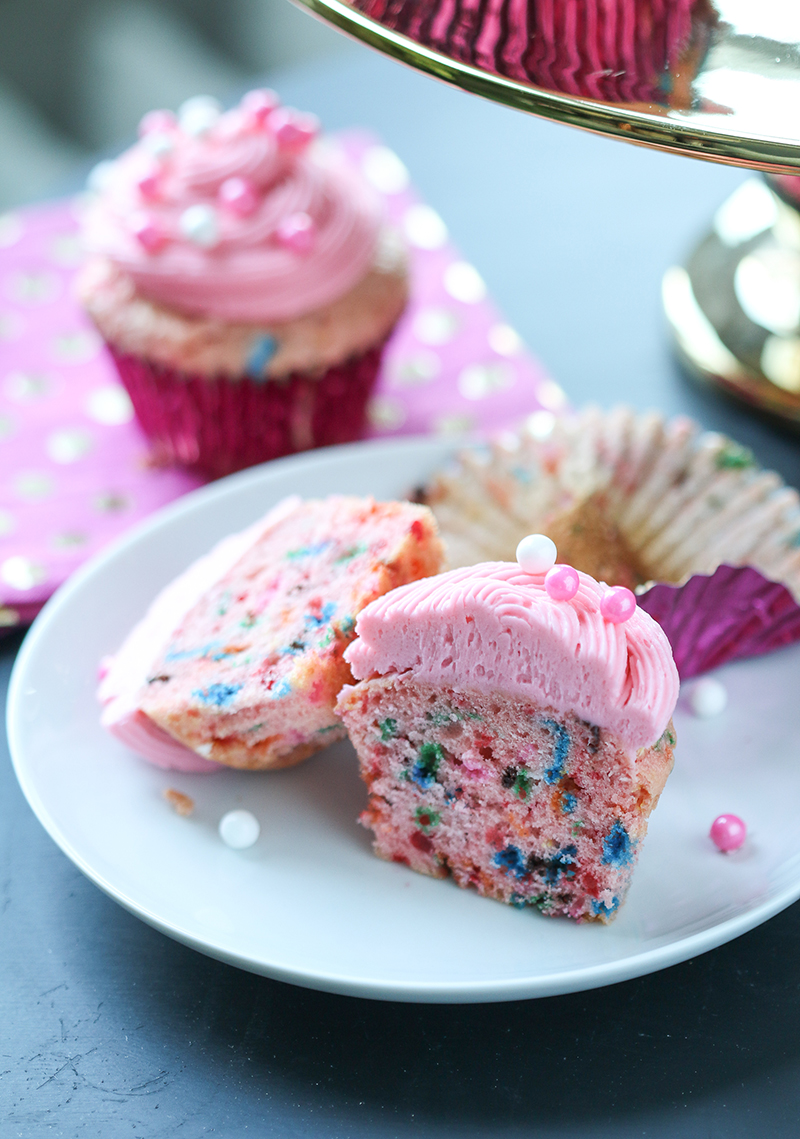 I don't know about you, but typically I prefer using boxed cake mix rather than making a cake from scratch. Over the years I figured out a trick to make the box cake a bit more rich and flavorful. I substitute butter for the oil and use whole milk instead of water. The extra fat gives the cake a homemade taste.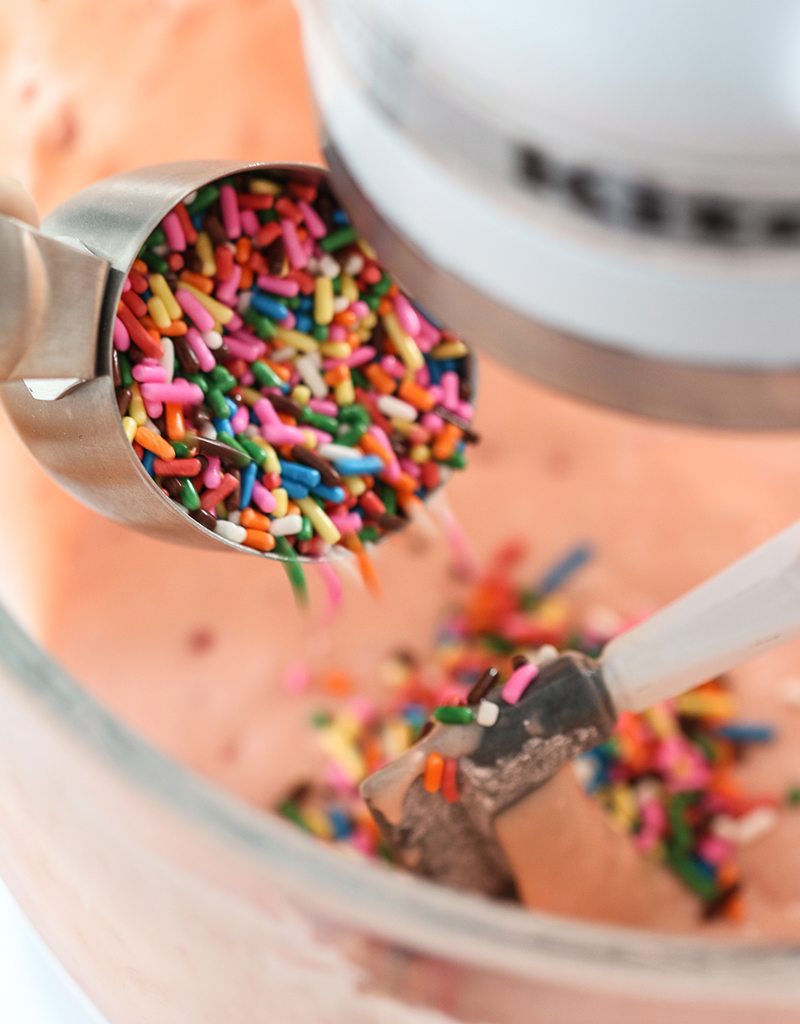 To tie my cupcakes in with my strawberries, I added some pearl candies to the top for a little sass and class. Well-dressed all around, if I do say so myself.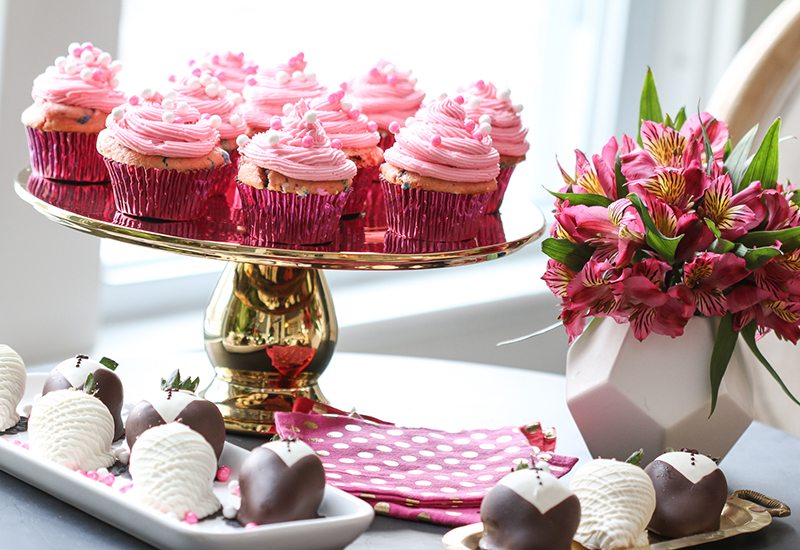 Finally, to finish off the dessert table, I styled everything with this beautiful gold cake stand for added luxe. Some coordinating flowers keep things fresh.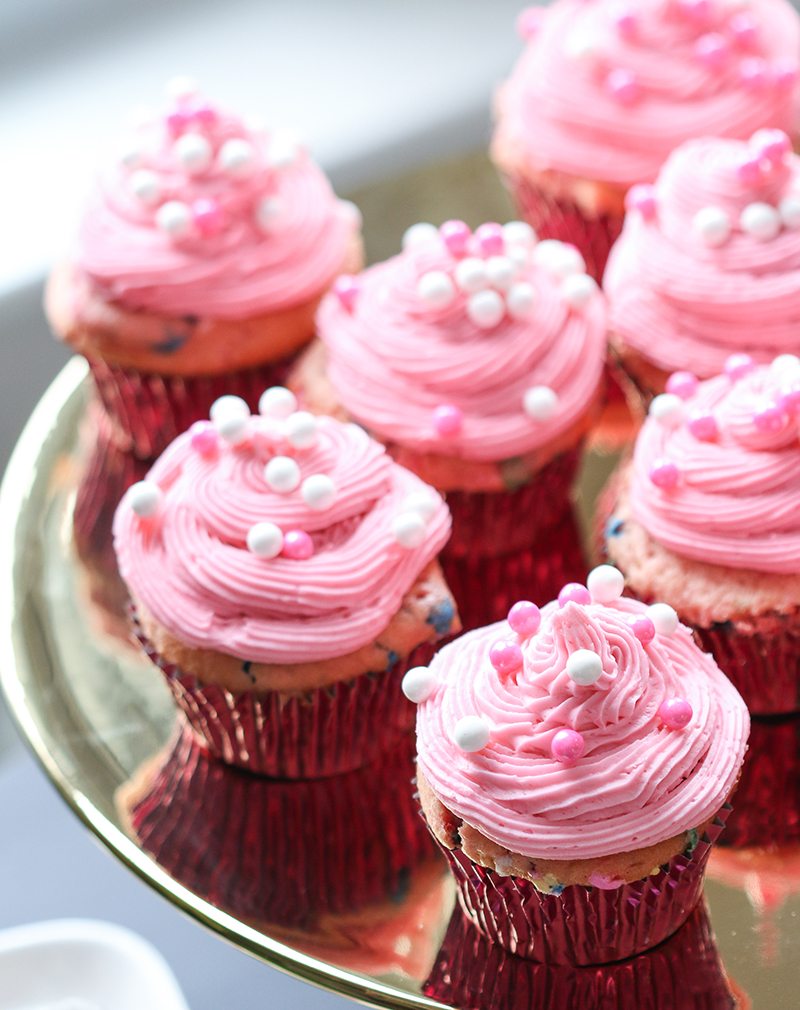 I think I'm ready! And the Oscar goes to …
Strawberry Confetti Cupcakes
Prep Time: 25 min
Cook Time: 20 min
Ingredients:
1 box strawberry cake mix
Butter* (melted)
Eggs*
Whole milk*
3/4 cup sprinkles
Frosting:
2 cups unsalted butter, room temperature
4 cups confectioner's sugar
1/2 cup heavy cream (more or less for desired consistency)
1 teaspoon vanilla
Pinch of kosher salt
Food color (optional)
*I'm not listing exact measurements here. The trick to making a box cake taste rich and homemade is making a few substitutions. See the recipe below for full details.
Directions:
Follow the directions on the back of the cake mix box, but make the above substitutions to get a richer, homemade-style cake. For the water, substitute whole milk. For the oil, substitute melted butter. When your batter is mixed, gently fold in the sprinkles. That's it.
To prepare the frosting, in a large mixing bowl, beat the butter on medium-high speed until creamed, about 3 – 4 minutes. Slowly add the powdered sugar one cup at a time, mixing well after each addition. As the frosting begins to thicken, add a little cream. Add more cream to achieve the desired consistency. The goal is light and fluffy. Finally, add the vanilla, a pinch of salt, and food coloring (optional) and beat until evenly incorporated.
Once the cupcakes have cooled, frost them using a piping bag and tip. For a more casual/rustic look, apply the frosting with a spatula or knife.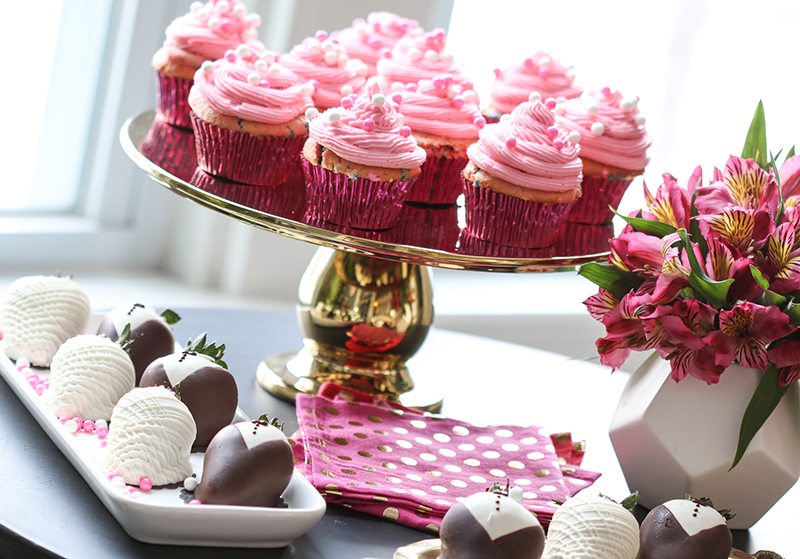 I hope you enjoyed this recipe and are looking forward to throwing your own party for the Oscars. Happy entertaining!
Michael Wurm, Jr. is a designer and lifestyle blogger. On his blog, Inspired by Charm, Michael shares his love and tips for a decorated life. Whether it's ideas for easy decorating, a delicious recipe, or a unique DIY project, his goal is to provide the tools and inspiration for everyone to live a happy, colorful life.