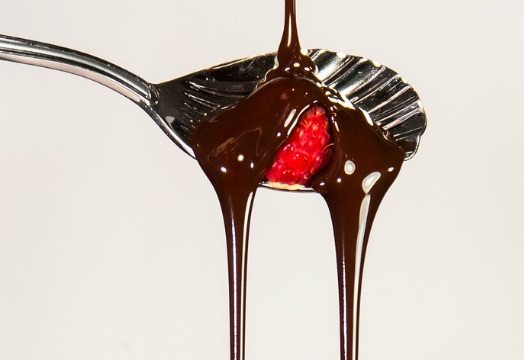 National Chocolate Day is October 28th|30 Ways to Celebrate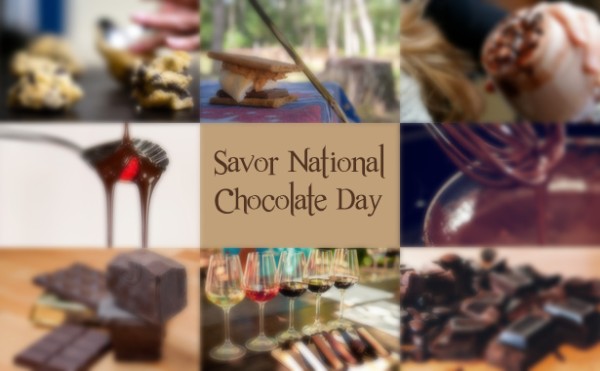 With all the excitement of Halloween, there's a very important holiday that sometimes gets overlooked. That's right, Monday, October 28th is National Chocolate Day — a day to indulge in all things cocoa. The best way to celebrate this holiday is to eat chocolate, of course. So we've gathered 30 delicious ways to get into the spirit of National Chocolate Day.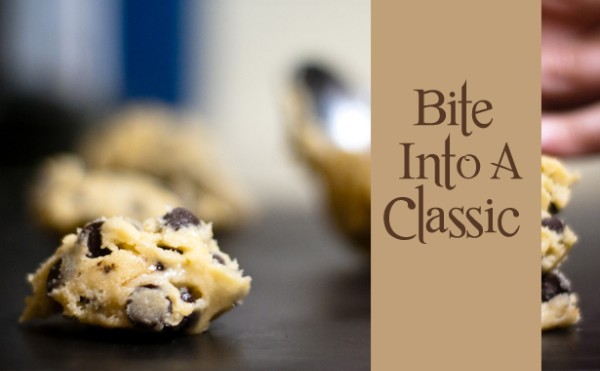 While chocolate chip is certainly a popular option, it's not the only cocoa-flavored cookie. Check out our list of favorite cookie recipes for several chocolatey options. Check out 50 Cookie Recipes.
Snack Girl has high standards, like only eating home baked cookies. Her recommended recipe creates a smaller batch, so you can be guilt-free about baking them more often. Check out The ONLY Chocolate Chip Cookie You Should Ever Eat.
Patience is a virtue with these cookies, which has a recipe that recommends 36 hours of chill time prior to baking. It's not a recipe for the weak-willed, but if you can manage not to eat the dough the results are amazing. Check out The Only Chocolate Chip Cookies I Will Ever Need to Know How to Make for the Rest of My Life.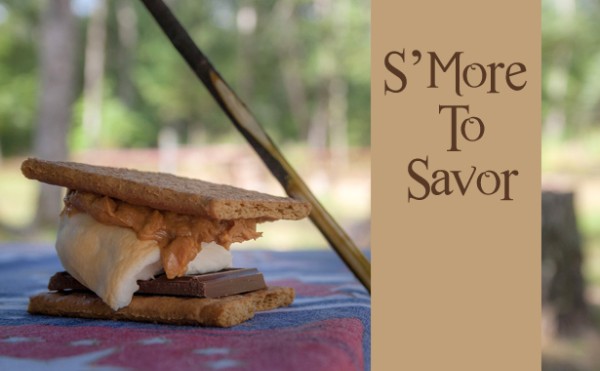 Simple, satisfying and perfect for a rainy day. You don't even need a campfire to enjoy these s'mores. Check out How to Make S'mores Indoors.
Get that real campfire taste with less mess and no fuss. This great idea uses terra cotta pots to make quick, over-the-fire smores. Check out Make S'mores in a Terra Cotta Pot.
From breakfast s'mores to dipped s'mores, this article features 15 awesome riffs on one of America's favorite DIY foods. Check out We Are Loving Right Now – Smores Edition.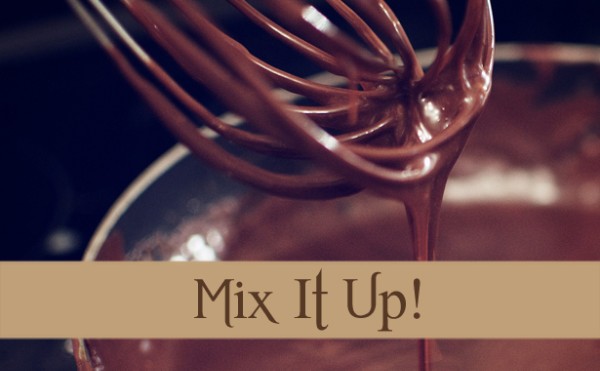 Chocolate covered nuts are a healthy way to satisify your sweet tooth. They're also incredibly easy to make. Check out Chocolate Dipped Nuts.
A refined take on traditional bark, this recipe makes perfectly sized candies. The star of this recipe is the chili, which adds a nice kick to every bite. Check out Dark Chili Chocolate Bites.
Chocolate bark is at the top of the list when it comes to mixing up a batch of something sweet. It's amazingly versatile too, so it's a great recipe for experimenting with different flavors. Check out Sea-Salted Fruit & Nut Chocolate Bark.
If you're a fan of sweet truffles, you may be surprised by the rich, savory flavor of this blue cheese version. These are an indulgent treat for the bold at heart. Check out Blue Cheese Truffles.
A classic flavor combination gets a sophisticated makeover in this recipe. Homemade peanut butter, dark chocolate and a selection of spices come together with layers of complexity that are both surprising and delicious. Check out Spiced Chocolate Peanut Butter.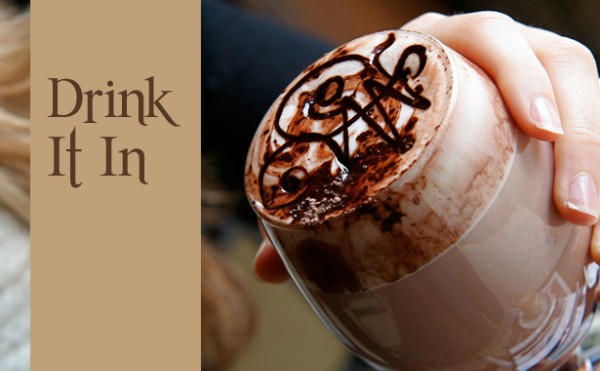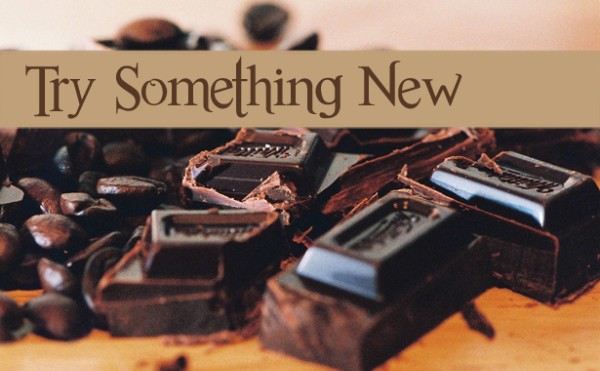 Some people may shake their heads at this one, but adventurous foodies will be delighted to try something truly different. It's actually based on sound flavor profiles mixing fruit, cheese and chocolate. Check out Balsamic Roasted Cherry, Dark Chocolate and Brie Grilled Cheese Sandwich.
Whether it's the subtly spiced notes of chai or the lovely hint of lavender in Earl Grey, tea and chocolate are a wonderful pairing. Try a gourmet bar or mix up a batch of truffles using a tea-infused cream. Check out Tea-Infused Chocolate Bars and Truffles.
Although the recipe is not new, it's likely you've never tasted these spicy cookies. Pepper adds a dash of heat to the otherwise sweet chocolate cookies. Check out Chocolate Pepper Cookies.
Enjoy fresh-from-the-garden goodness with this chocolate cake featuring a hint of sweet basil. Check out Chocolate Basil Cake.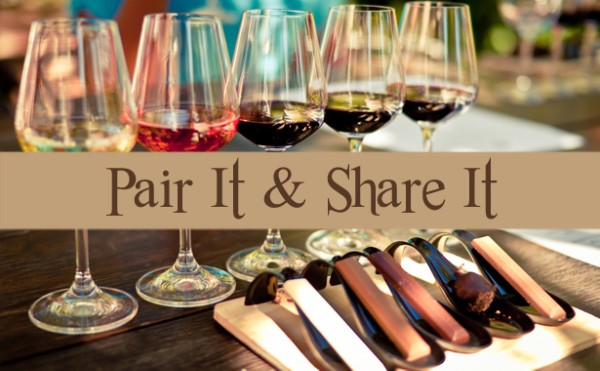 Chocolate often pairs best with hearty brews like stout, but this isn't an exclusive rule. Read our pairing guide for some creative tips to matching beer and chocolate. Check out Pair: Beer and Chocolate for Oktoberfest.
For years pairing wine and chocolate was considered a food faux pas. This guide will show you how to break the rules with excellent results. Check out 5 Kickass Wine and Chocolate Pairings.
If you've been thinking that cheese and chocolate sound like a good idea but aren't sure where to start, this is your lucky day. Use this guide to find your way to the perfect chocolate and cheese pairing. Check out Pure Dark Chocolate and Cheese Pairing.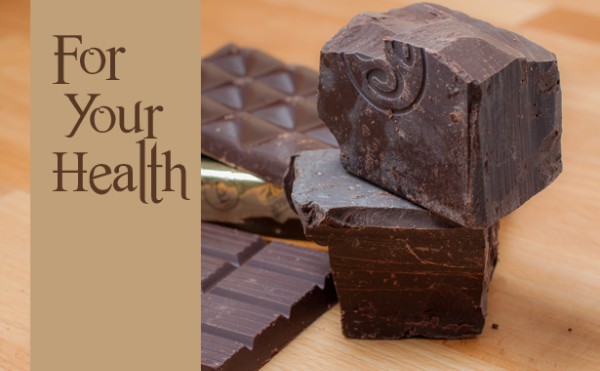 Unjunk your favorite candy bars. No preservatives, no artificial flavors. Just pure candy delight. Check out Unreal Candy.
Chocolate milk is all the rage among fitness buffs. Of course, you don't have to be an Iron Man to enjoy this rich, chocolaty drink. Check out Chocolate Milk After Workout: Ultimate Recovery Drink?.
Tart and sweet! Crispy green apples dipped in tempered chocolate are simple to make and explode with flavor. Check out Chocolate Covered Apple Chips.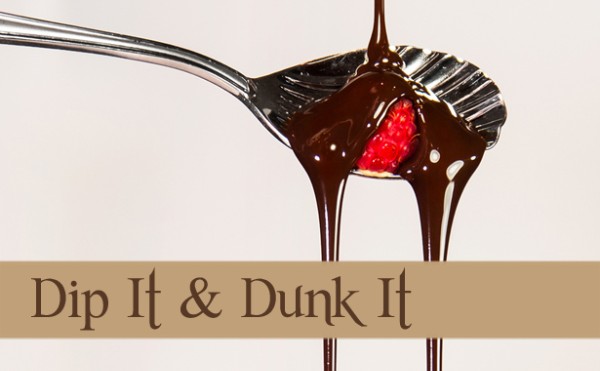 No talk of dipping chocolate would be complete without a mention of fondue. Spice up plain chocolate with cardamon and orange liqueur for an out-of-this-world dessert dip. Check out How to Spice up Your Chocolate Fondue Recipe.
Some fruit is hard to dip, but with these tips you'll be dunking pineapple like a pro. Check out Chocolate Dipped Pineapple Slices.
The gourmet combination of bacon and chocolate is elevated with the addition of chocolate's longtime partner — peanut butter! It's a playful exploration of salty and sweet. Check out Chocolate Dipped Bacon Roses.
Super simple to make, these frozen treats will transport you to a country fair on a summer's day. The citrus complements the chocolate for a fruity dessert that is bright and fresh. Check out Chocolate Dipped Frozen Key Lime Pie on a Stick.
With peanut butter or without, these two recipes for chocolate-dipped pretzels are a delicious way to satisfy your salty-sweet cravings. Check out Best Chocolate Dipped Pretzel Recipes.
Are you feeling as inspired as we are? How will you celebrate National Chocolate Day?
Photos by: Andrew Butitta, Tim Sackton, macinate, Rod, Sheila Sund, Gregory Bodnar, Robert S. Donovan, Kevin K.