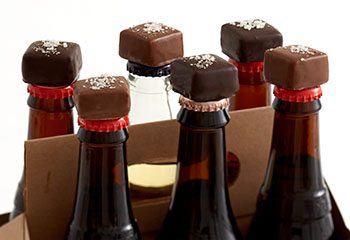 Pair: Beer & Chocolate for Oktoberfest
Start Light: Fromboise & Chocolate Dipped Cheesecake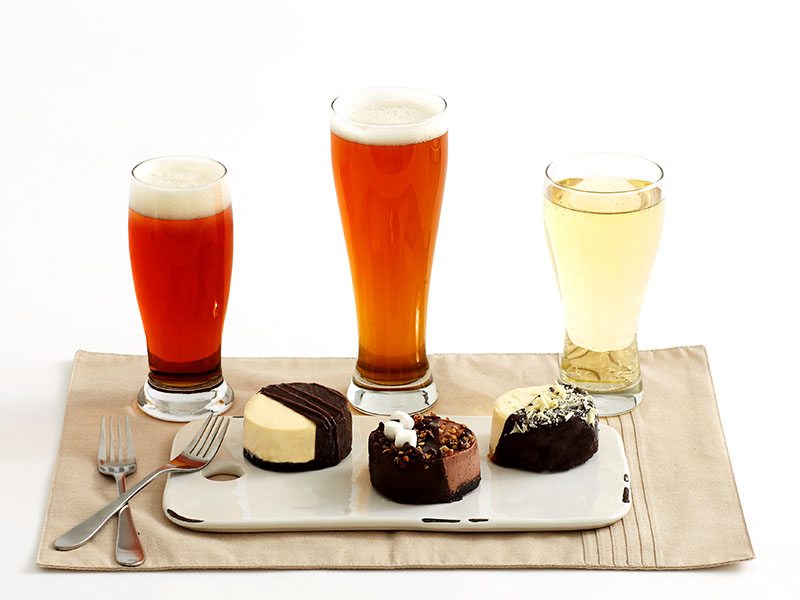 Since chocolate pairs best with heartier brews, we're starting our guide with the light (but not too light) fruit lambics. Sweetened with fruits like raspberries or peaches, these Belgian sour beers are increasingly popular. The sweet and sour flavors of framboise, or raspberry lambic, deliciously complement the richness of a chocolate dipped cheesecake.
Go Richer: Doppelbocks & Truffles

The malty depth of beers like doppelbocks, first brewed by monks to be a source of nourishment during fasts for Lent and Advent, suit the creaminess of chocolate truffles.
Traditional Go-to: Stout & Chocolate Caramel Pretzels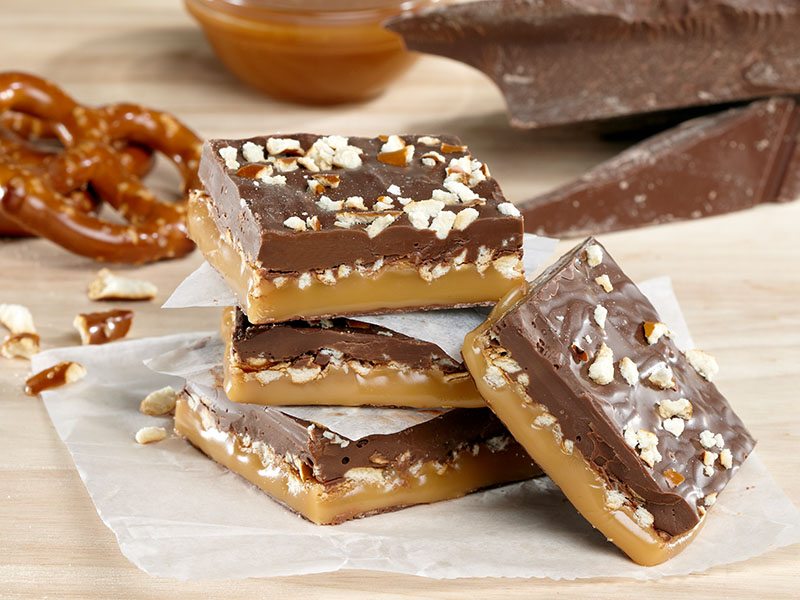 Stouts like Guinness have been the traditional go-to when it comes to combining beer and chocolate. But don't forget to think outside the pint glass. A close sibling to the stout is the porter. Pair a smoky-sweet, chocolaty porter with buttery caramel pretzel bark.
Get Creative
Pairing beer and chocolate is not an exact science. Experiment and find chocolate and beer flavors that go well together, like a chocolate stout and mint truffle for a creamy milkshake-like blend. Or match beer and chocolate with the same notes, like ginger, for a spicy-sweet duo.
Bring on the Chocolate Beer
If you prefer your beer and chocolate in one brew, Beeradvocate.com lists about 700 chocolate-infused varieties, enough to top off your mug for many Oktoberfests to come. Sip one with a rich dark chocolate to bring out the bitter character in both.