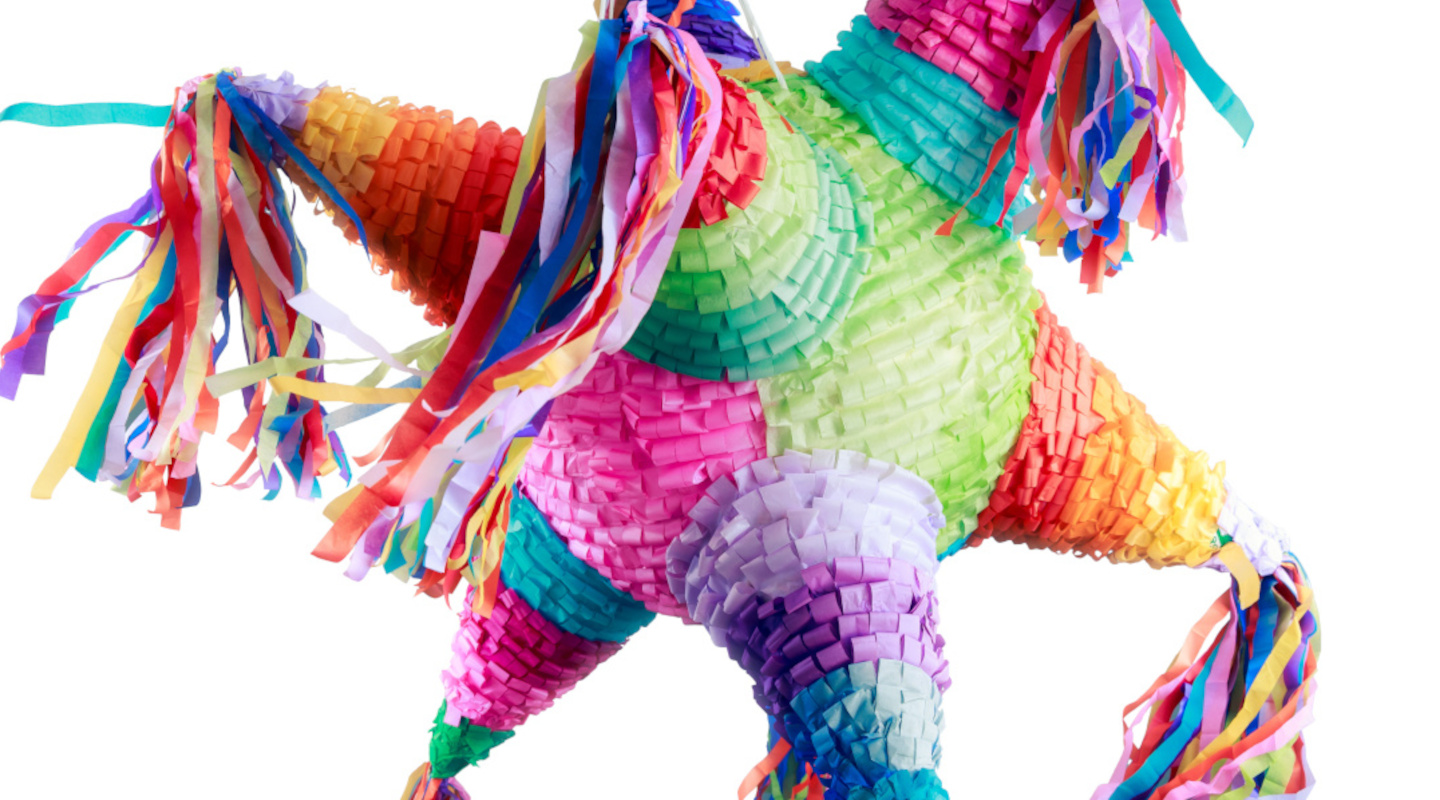 How to Make A Piñata: 3 Easy Methods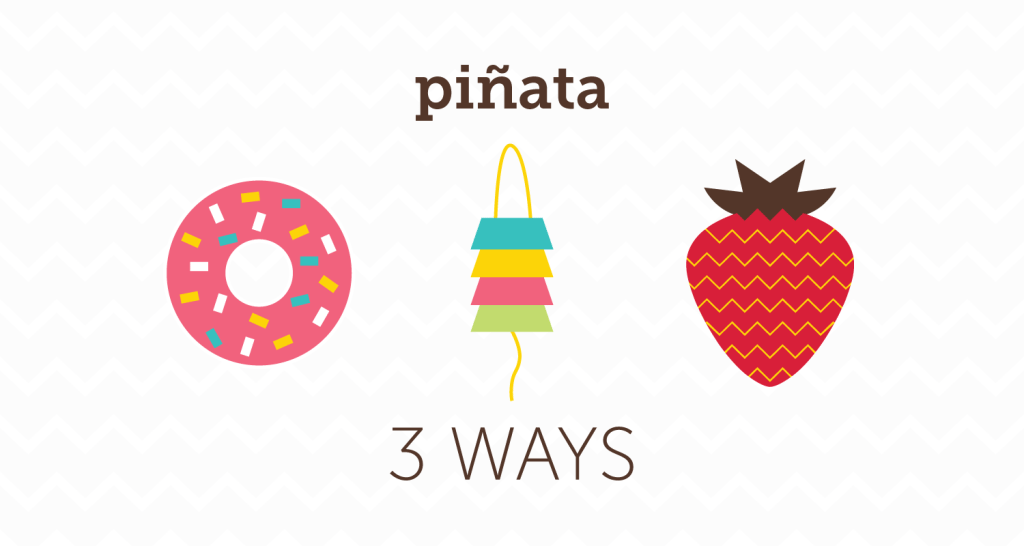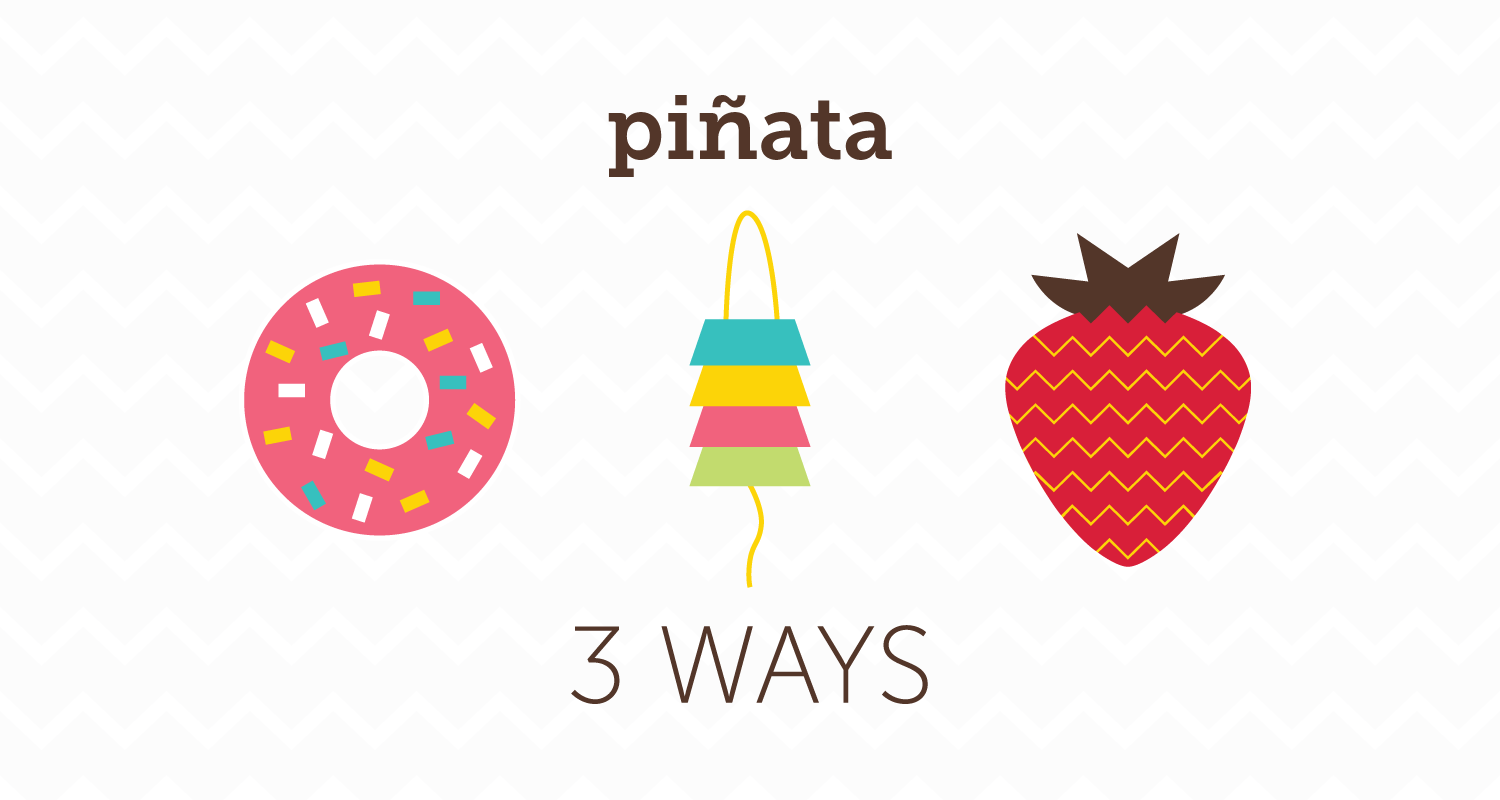 1. How To Make a Paper Mache Strawberry Piñata
This strawberry piñata is the perfect size—not too big, not too small, and you can adjust the size based on how big you blow the balloon. Paper mache piñatas are the most traditional (and the messiest), but make for a great pre-party craft activity.
Paper mache is pretty easy once you get the hang of it. Plus, you probably already have most of the supplies! A paper mache piñata can be completed in five easy steps.
Step 1 – Mix one part water with one part flour to create paste.
Step 2 – Blow up balloon and cut newspaper into strips.
Step 3 – Dip newspaper strip into paste, squeezing off excess paste. Apply to balloon.
Step 4 – Repeat Step 3, layering newspaper on until the balloon is covered three to four layers deep. Leave an opening at the top for candy.
Step 5 – Let dry for at least 24 hours. Then pop the balloon and decorate!
Below, we show you how to craft and decorate a paper mache strawberry piñata. For more paper mache design ideas, check out Ultimate Paper Mache's recipes. Enjoy!


2. How To Make a Cardboard Donut Piñata
A donut piñata can be used for an adult or kid's party. Just change the colors to go with your decor. This piñata is cardboard and poster board based, so it's pretty easy to create the circular shape. Fill it with fun treats like candy, party favors, confetti or even donuts!
We used a pizza box for this one, as it was the perfect size for us. Feel free to use larger or smaller boxes to fit your space. The key to wrapping the box is to treat it like a bandage. No need to cut the streamer until the whole box is covered. Who knew you would use your first aid skills in piñata making?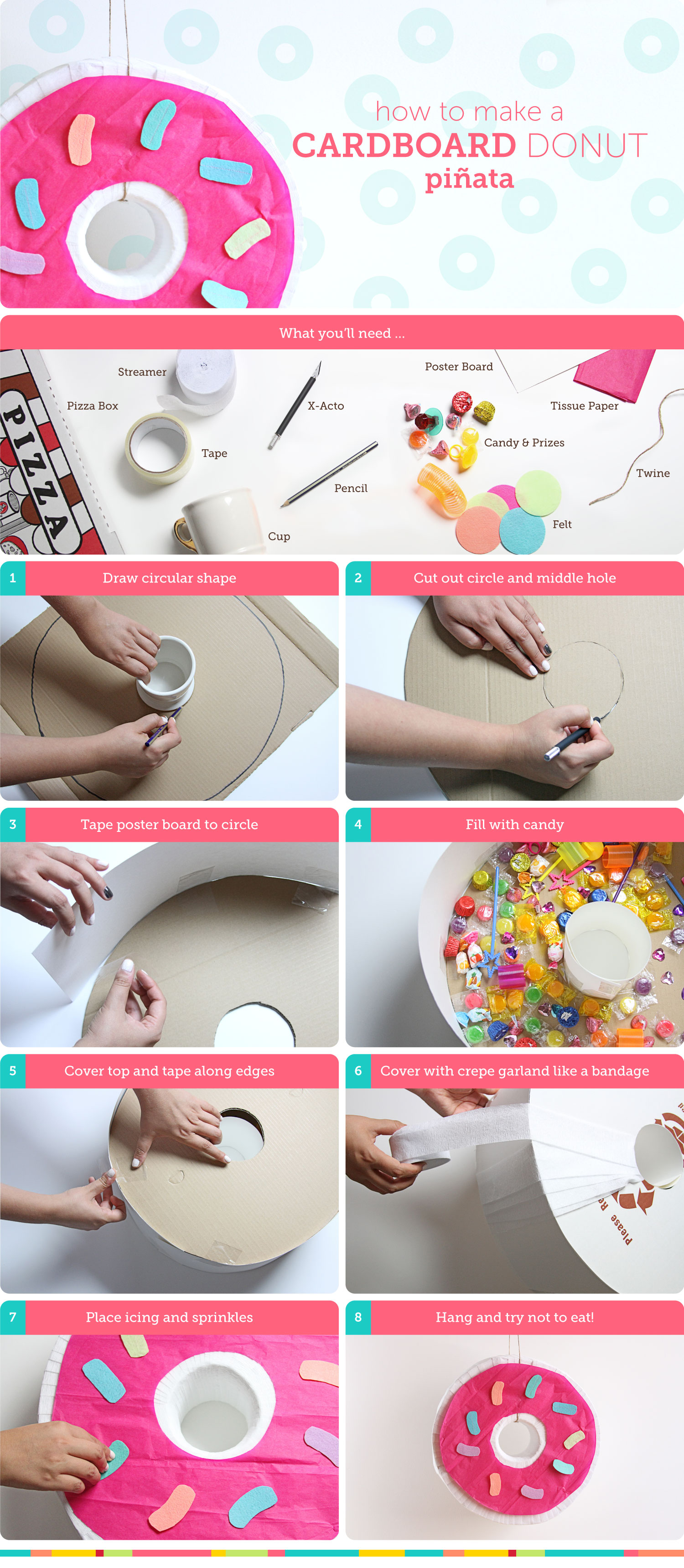 3. How to Make a Pull String Garland Piñata
Pull string piñatas are great as party favors stuffed with candy, but can also be loads of fun for a New Year's Eve party filled with confetti. They're also great for smaller children who are scared or don't want to hit a piñata. But they might love to make a piñata!
Our piñata is made with large coffee cups. But regular paper cups, red plastic cups and even toilet paper cardboard tubes will also work. The size of the piñata will be slightly different depending on which you choose. Remember the most important step is the first one. As you tape the string on to tissue paper, make sure the tape covers the entire X, otherwise some of the confetti or candy will slip out.

More Fun Treats for Your Party
As you can see, piñatas seem really complicated, but with the right tools and piñata tutorials it's easy to host the perfect DIY party. If you need ideas for themes, check out our birthday invitation templates. And don't forget to buy a variety of candy for these easy piñatas. Lastly, grab some treats for adults and others who might not want to dive into the candy pile. If you're hosting a birthday party, you can't go wrong with our dipped strawberries.
Piñatas inspired by Total Girl