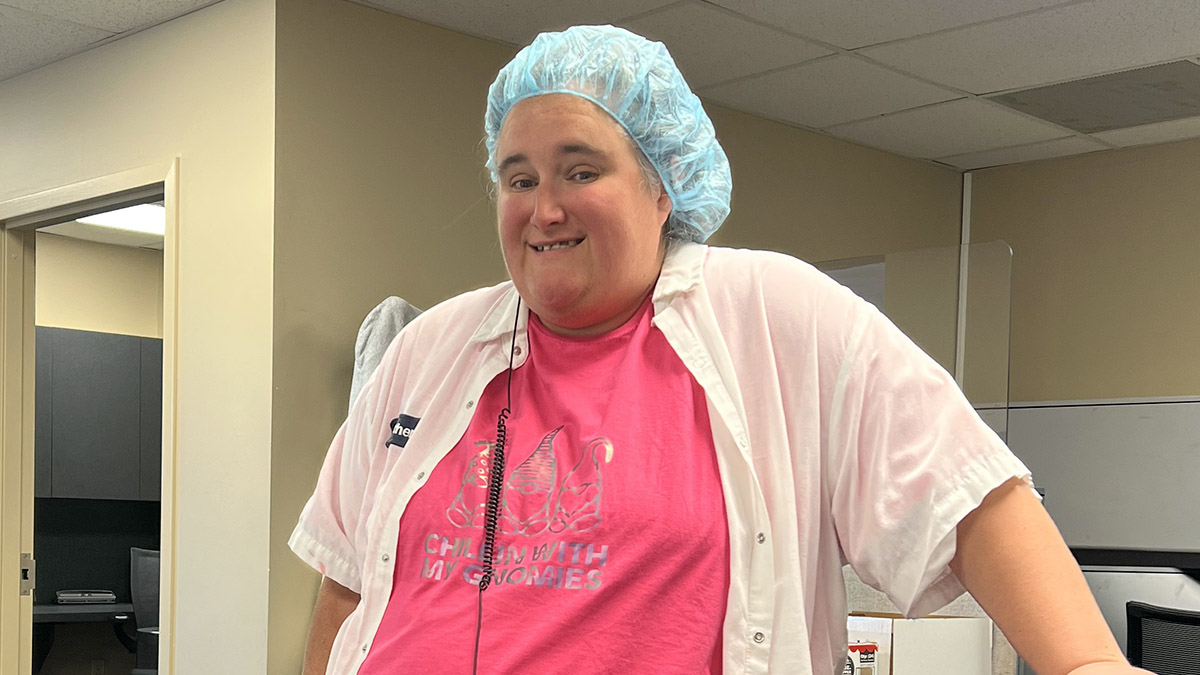 Amazing Moms: Heather Robertson Leads the Frosting Team at Cheryl's Cookies
Heather Robertson is a first-shift frosting supervisor at Cheryl's Cookies. She started her career in 2015 as a temporary associate, spent years splitting her time between Cheryl's main production facility in Westerville, Ohio, and its gluten-free kitchen in Columbus, Ohio, and now oversees about 40 people in her current role. Heather is also a mom to an 18-year-old son, Austin.
We talked to Heather about her employment journey, her mentor at Cheryl's, and the relationships she's made while at the company.
What initially drew you to work for Cheryl's?
I live in Westerville, so I was looking for a job that was close to home and was a good fit for me and my family. And I didn't want to jump from seasonal job to seasonal job; I was looking for something more permanent.
I was on a mom's Facebook board, and it said Cheryl's was hiring, so I thought I'd see what it was about and maybe work through the Christmas holiday. And then, after I started, I thought, this is something I can actually do long term. This will work.
Were there any signs early on that this might turn into a long-term job?
I began working here in September 2015, and after only two months management chose me to start going down to the gluten-free facility in Columbus [Ohio] and be part of that team.
Why do you think they believed you were ready to take on more responsibility so soon?
My flexibility. I was able to work in multiple departments. I had started in frosting and been taken to packing, and I picked that up very, very quickly, and they felt like this was something I could pick up quickly too.
What kind of work did you do in Columbus?
All kinds of things. I was a baker. I ran the packing line. I helped supervise when our manager wasn't there. Basically, I was supervising before I was a supervisor.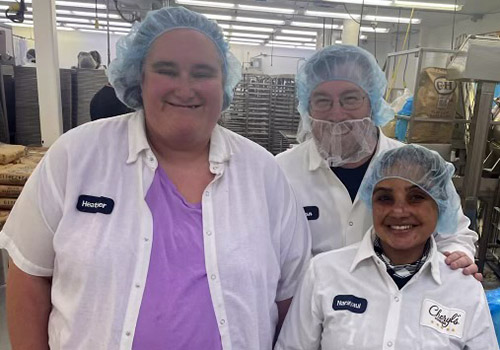 Have you had someone who has been a mentor to you in your job?
Tracie Loudermilk, our packing supervisor. I started in frosting, and she pulled me out of frosting almost immediately and took me to packing, in a spot where I could learn how to run a packing line. Then she promoted me to a packing lead, and after a couple years of doing that she taught me how to do what she did. She was really patient, really helpful — she's been here a long time and knows the business really well. She taught how to be a good lead.
She's also a mom, so she understands working as a mom. We've become friends as well as co-workers over the years.
What do you enjoy most about working at Cheryl's?
Every day is different. I'm not sitting at a computer punching in the same numbers all day long. Every day is something different — different cookies, different issues — and that keeps things exciting.
I like to be up and about, talking to different people, and I've learned a lot about the people I work with, the men and women I supervise. I like the people who work with me.