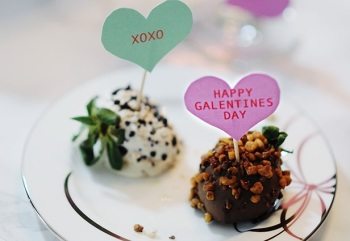 Galentine's Day with Shari's Berries
We all know that Valentine's Day is a great reminder to tell our significant other how much we love and care about them. But what about the other important people in our lives? That's right – our girlfriends! Sometimes it's easy to take our friends for granted and not appreciate them for all the love and joy they bring to our lives. So this year we reached out to some fantastic females on the web to help inspire a Galentine's Day celebration on February 13th. Now that all the delicious Galentine's Day treats have been consumed and good times have been had by all, let's take a look back at some of the party highlights: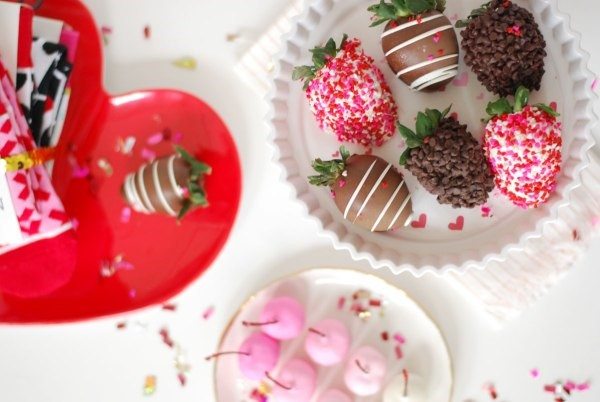 Katie from Twin Stripe says she loves Valentine's Day because "it gives [her] an excuse to incorporate as much red and pink into [her] day as possible." Lucky for her our ombre cherries are four different shades of pink! You can learn more about how Katie prepped for her Galentine's Day celebrations by checking out her post in full.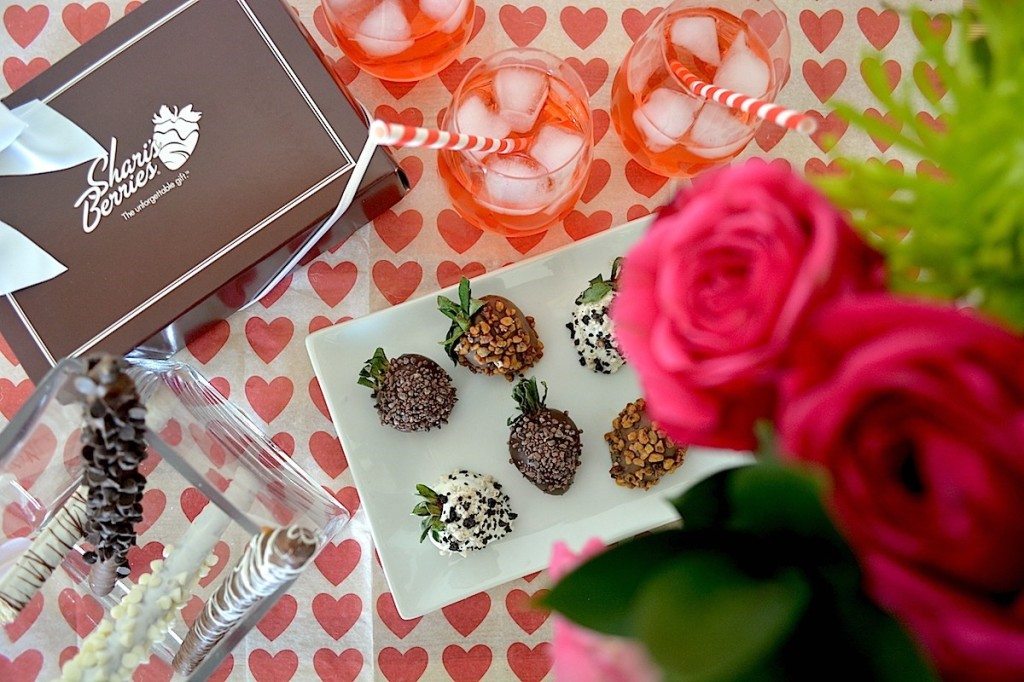 Amanda from Anchored to Sunshine kept her Galentine's Day celebrations simple with easy décor, generous pours of champagne, and of course some chocolate covered strawberries. Bigger isn't always better, which is evident as she states that this night in with her best friends "was the perfect way to celebrate each other."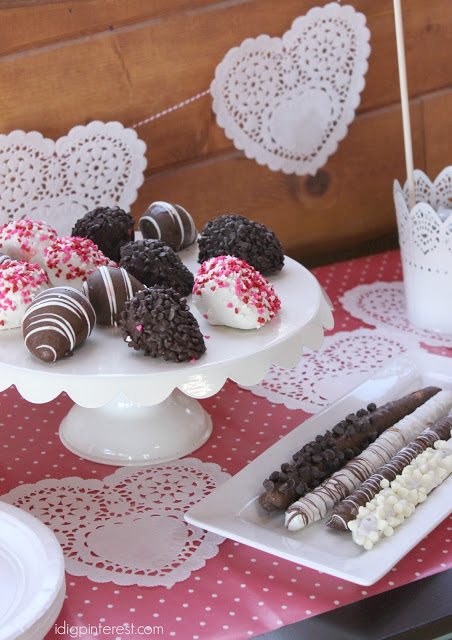 Christine from I Dig Pinterest recently moved, so having all her gal pals over for a Galentine's Day party was a great way for her to spend some quality time with her besties. A simple dessert bar with chocolate covered strawberries, chocolate dipped pretzels, and homemade sugar cookies meant she could spend less time setting up and more time having fun.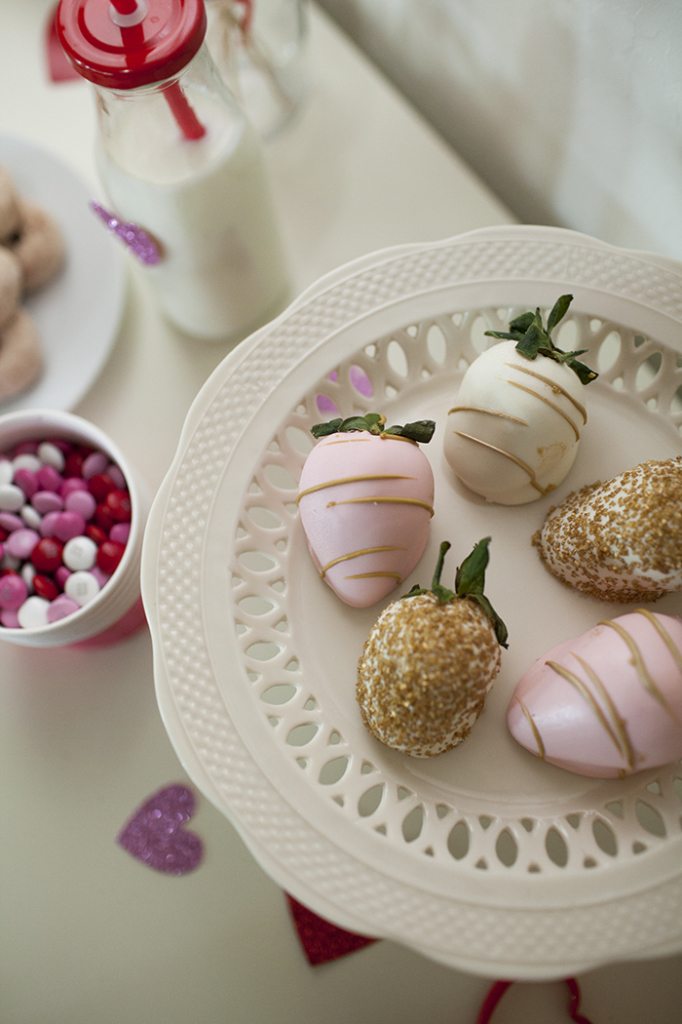 Madison from The Wetherills Say I Do was in a battle between her sweet tooth and her love for all things pretty, stating our berries were almost too pretty to eat. But, "inevitably, I get over their good looks and eat them anyway!" While we agree our champagne berries are a sight to be seen, we're glad to hear they taste even better than they look.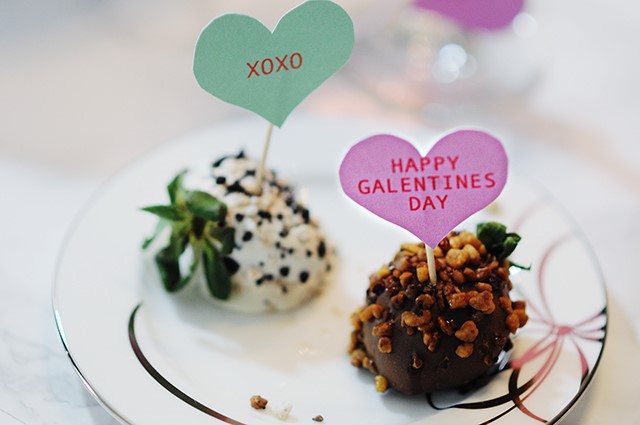 Leigh and Kim from The Sequin Notebook have the right idea when they advise "don't forget the desserts! In fact, skip the main food all together and make it a dessert and drinks only party." We couldn't agree more!
Even though Galentine's Day comes only once a year, we condone celebrating whenever you and your girlfriends get the chance. So grab some dipped treats, a couple of cold cocktails, and enjoy the night celebrating good times past and more to come.