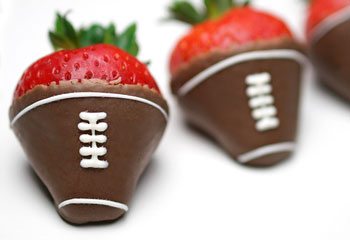 30 Easy Football Food Ideas and Recipes for a Winning Party!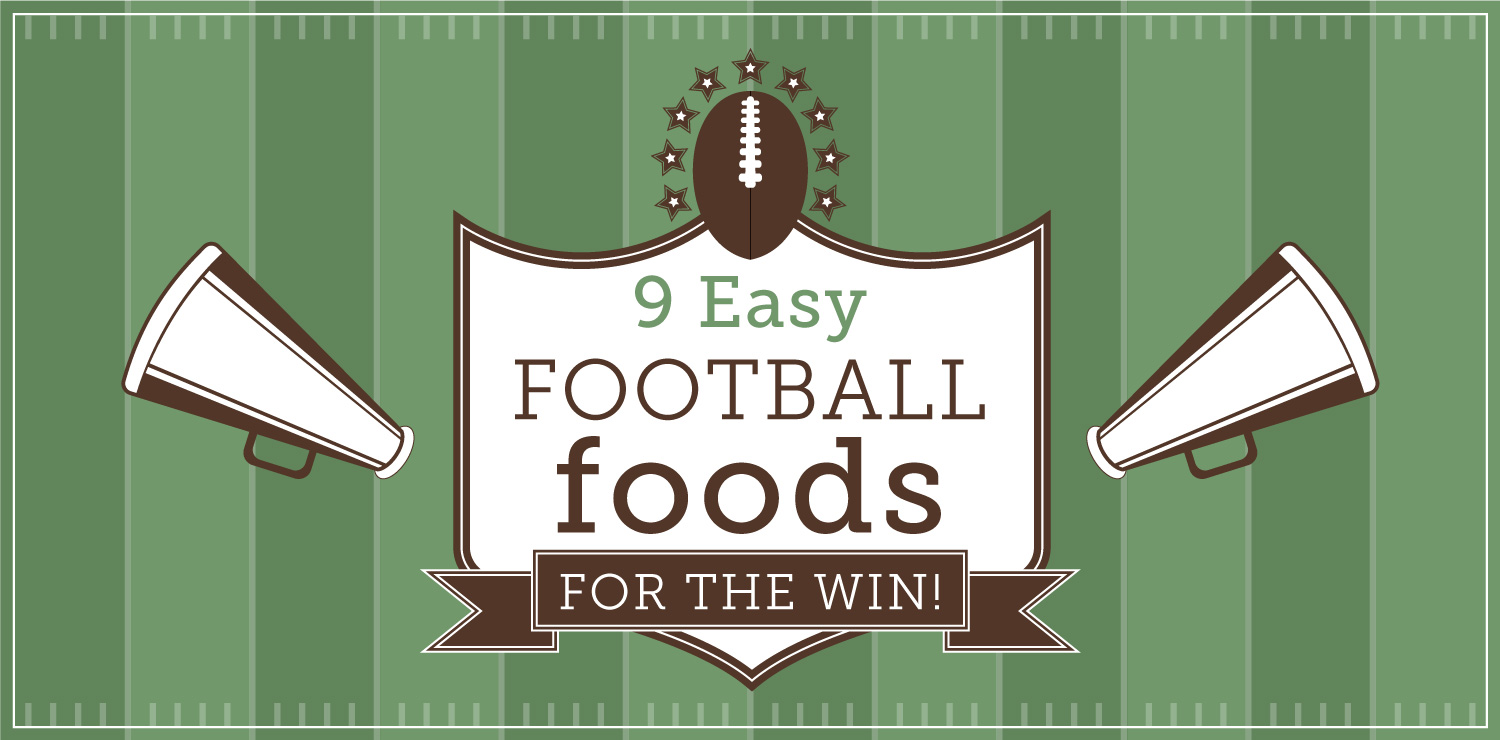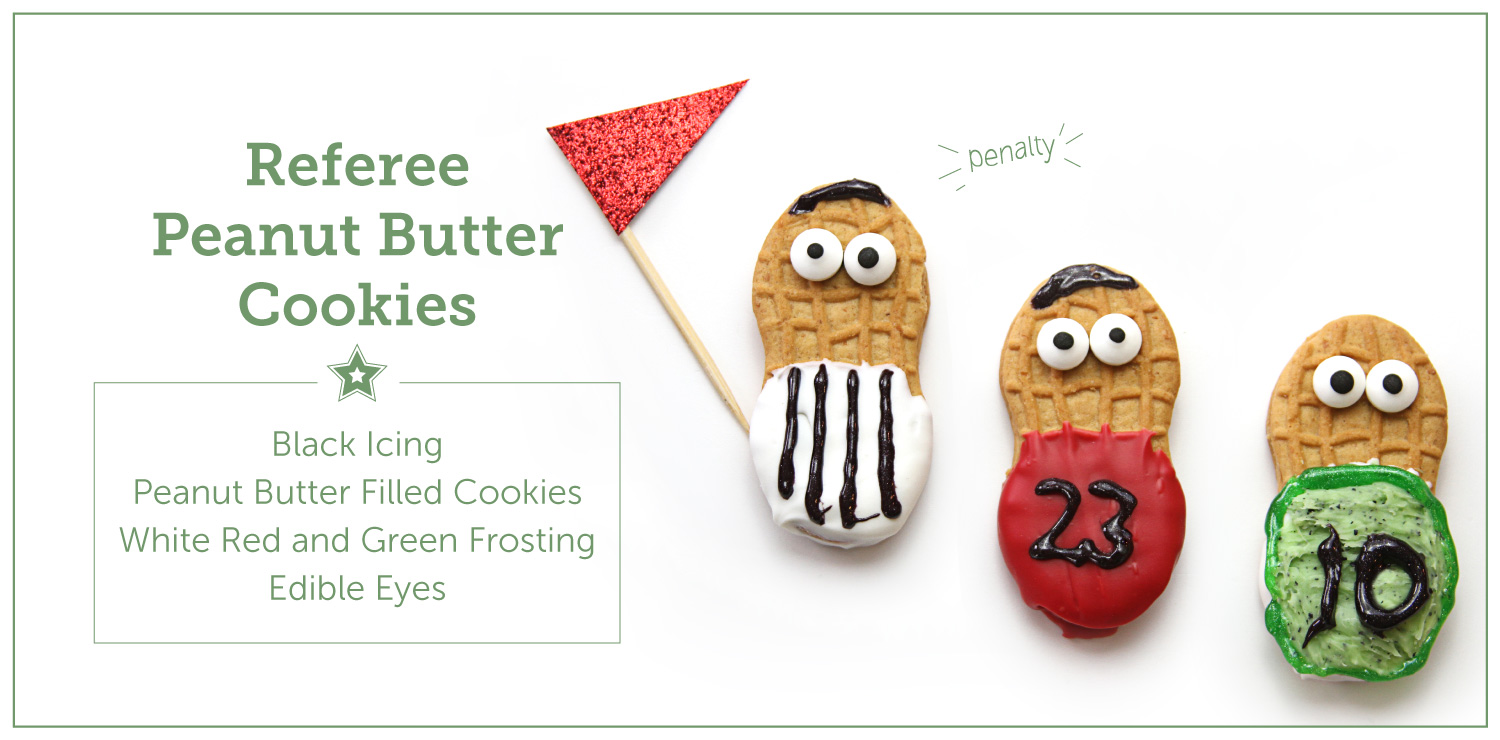 You can buy these peanut butter stuffed cookies at any grocery store. Just choose melting chocolate that matches the color of your teams and dip. Once the chocolate is settled, fill in any stripes or numbers with icing gel. Note: the gel doesn't usually dry entirely so it can get messy if you place things on top of each other. If you're looking for food ideas for a football game, your kickers will thank you.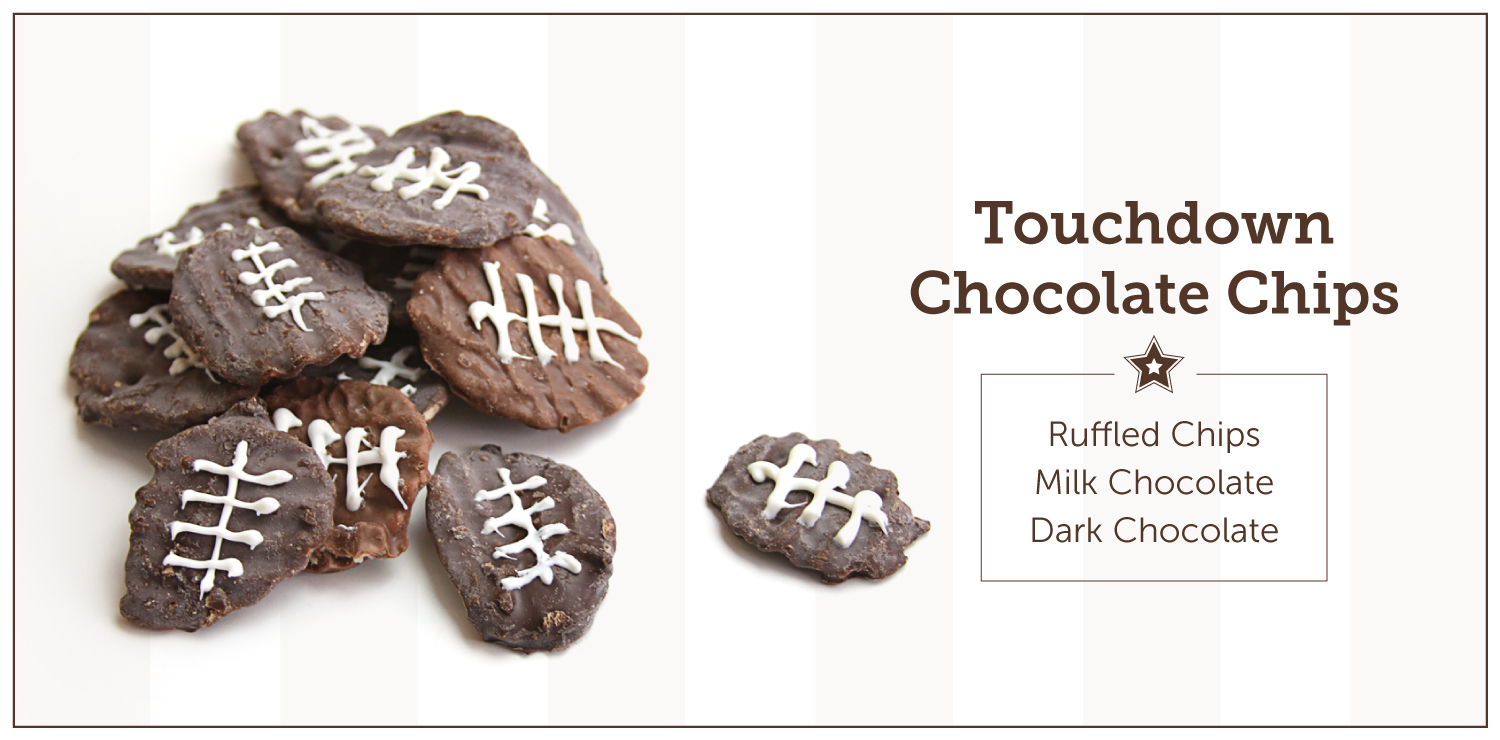 Chocolate-covered potato chips are easier than you think. The only real trick is to make sure the chocolate is fully melted, otherwise it can get lumpy. Once they're dipped, set them on a tray with wax paper. It should take about an hour to settle and dry, but it can vary. If you want to speed things up, you can always store them in fridge. Once the chocolate is dry, add the white details with an icing bag.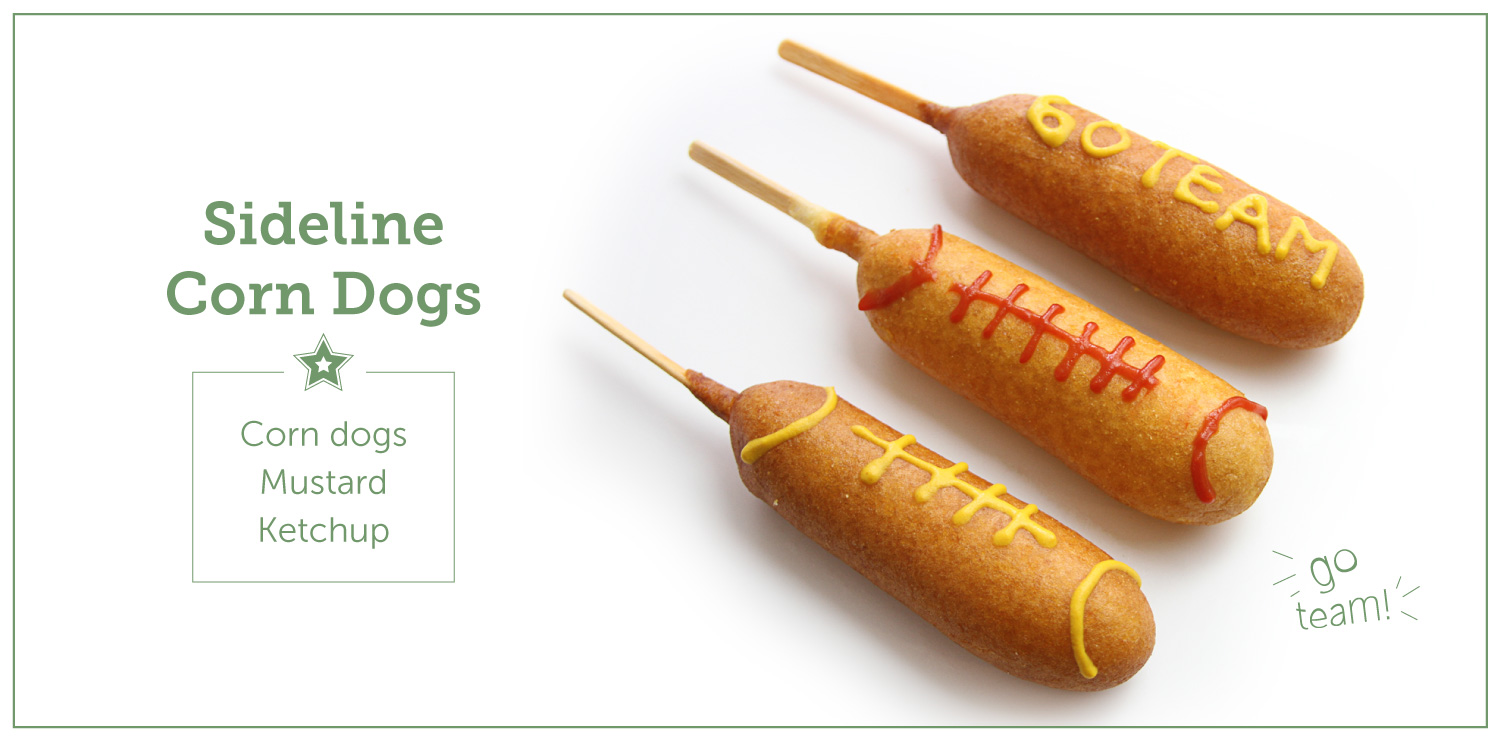 Corn dogs are a crowd favorite. You can either buy them pre-made at the grocery store or make them yourself. After they're warm and ready to serve, add the football designs, or any cheer you like. We used mustard and ketchup, but you can also use relish, mayo, or even hot sauce!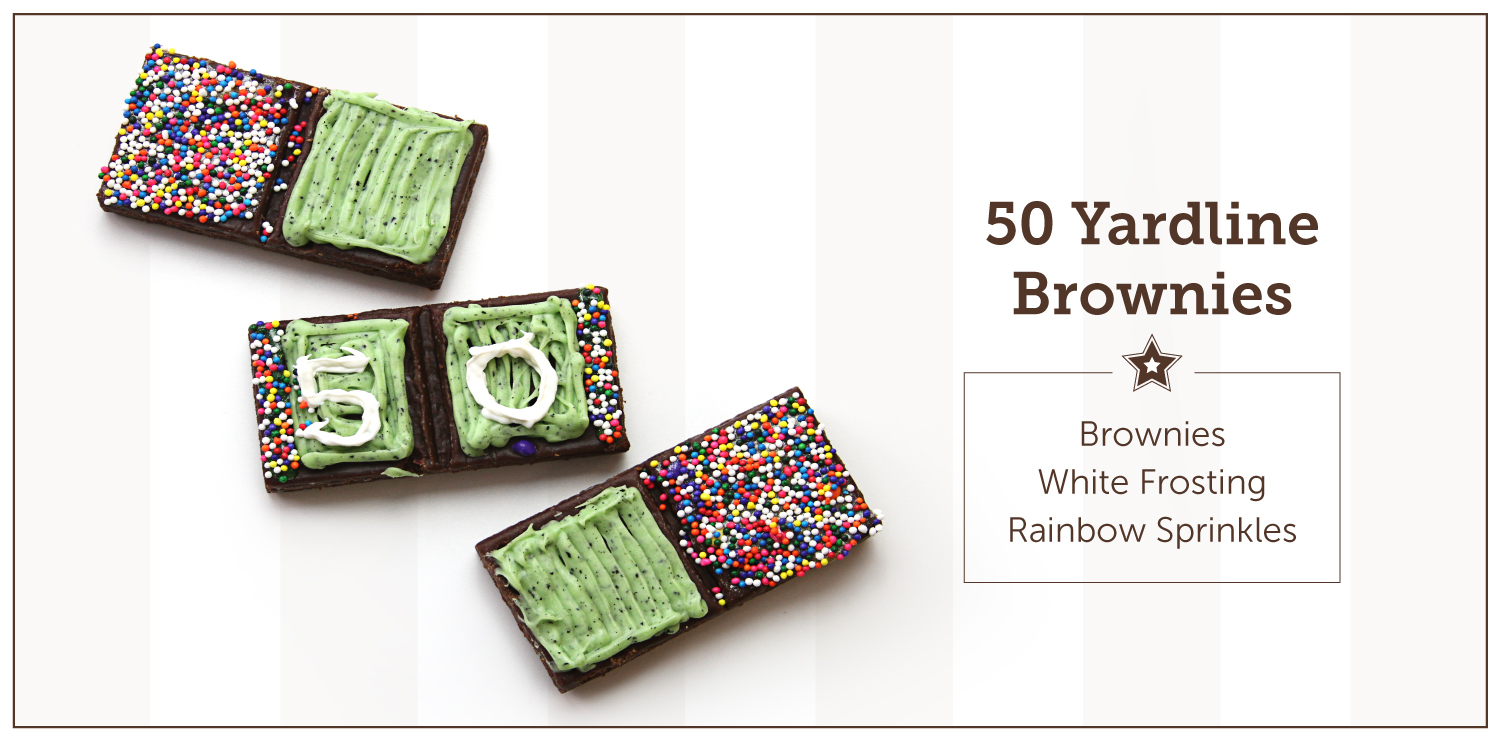 The 50 yard line marks the middle of the football field, so these brownies are perfect for half time. Store bought or baked at home, these brownies can decorated with green pistachio icing. Use white frosting for the number and rainbow sprinkles to represent the crowd of fans.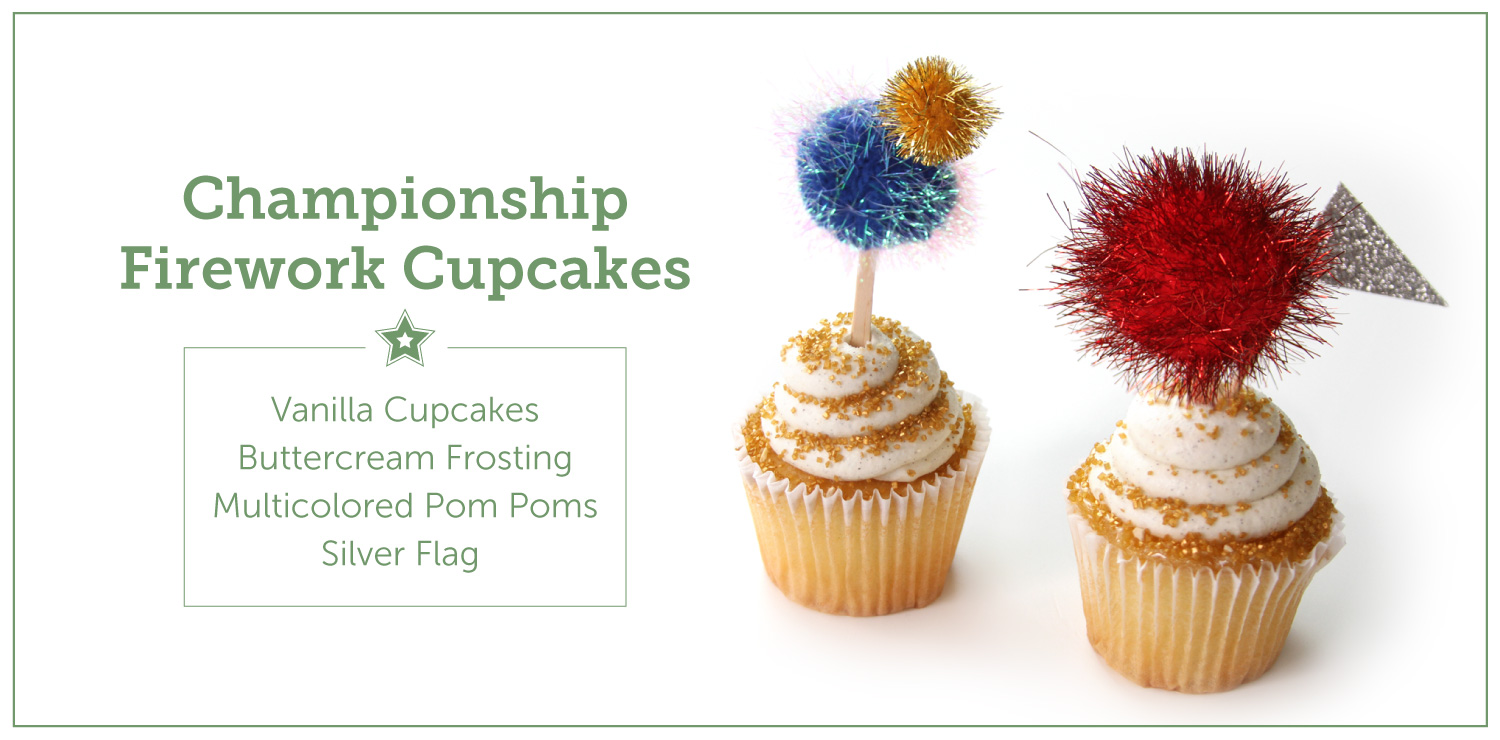 An exciting game needs a spectacular finale, like fireworks. To create these cupcakes buy pom poms with the team's colors and top them with glitter. Try creating your own or use any of these glitter baking methods.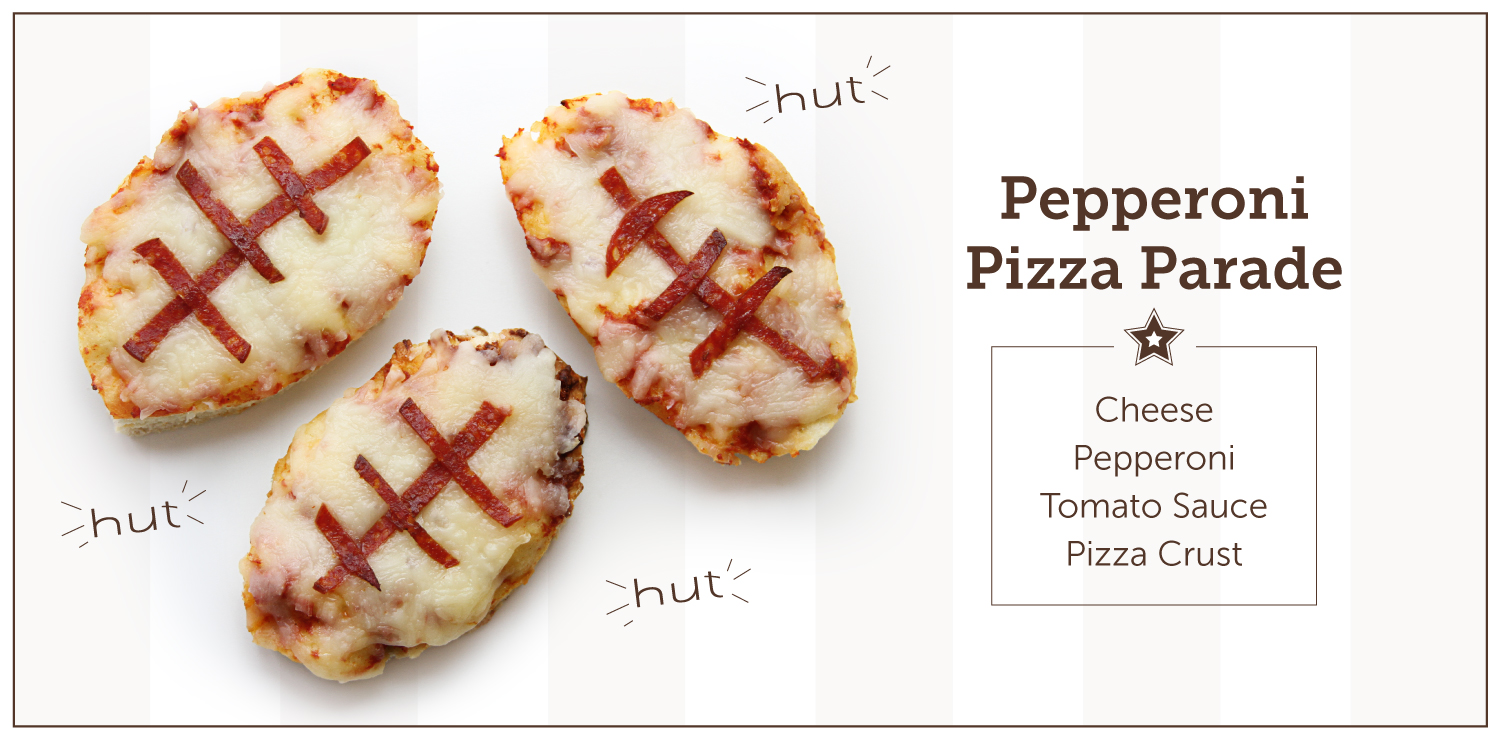 Pizza is about the easiest thing to make. The only tricky part is cutting the pepperoni pieces into thin strips. But once you have the first one done, the rest are a breeze. You can also use a cookie cutter to shape the pieces. However, we found that it's a little too messy if it's done after it's baked.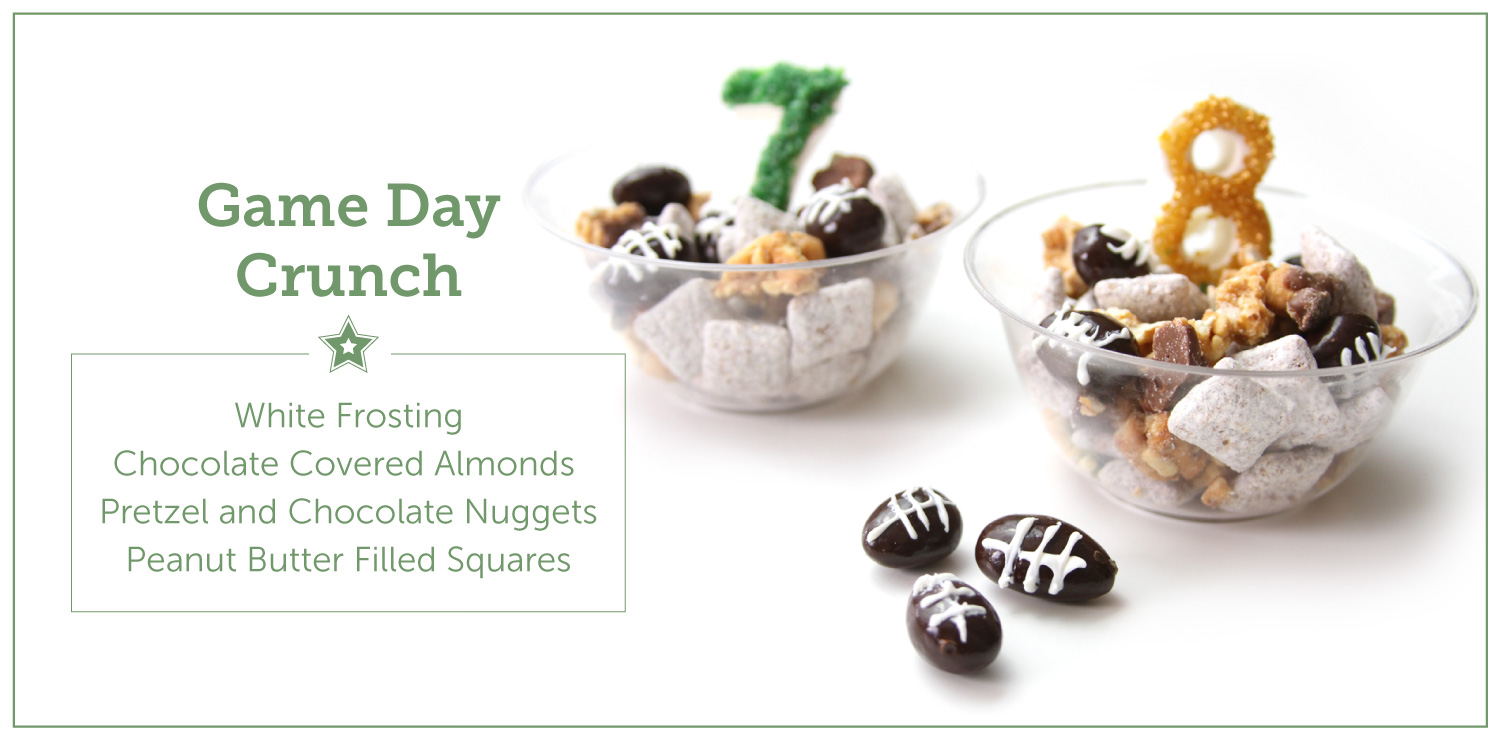 If you have extra trail mix or a combination of nuts, cereal and chocolates create your very own crunch. We upped our game by decorating the chocolate-covered almonds with lines to represent footballs and creating chocolate numbers with molds and glitter.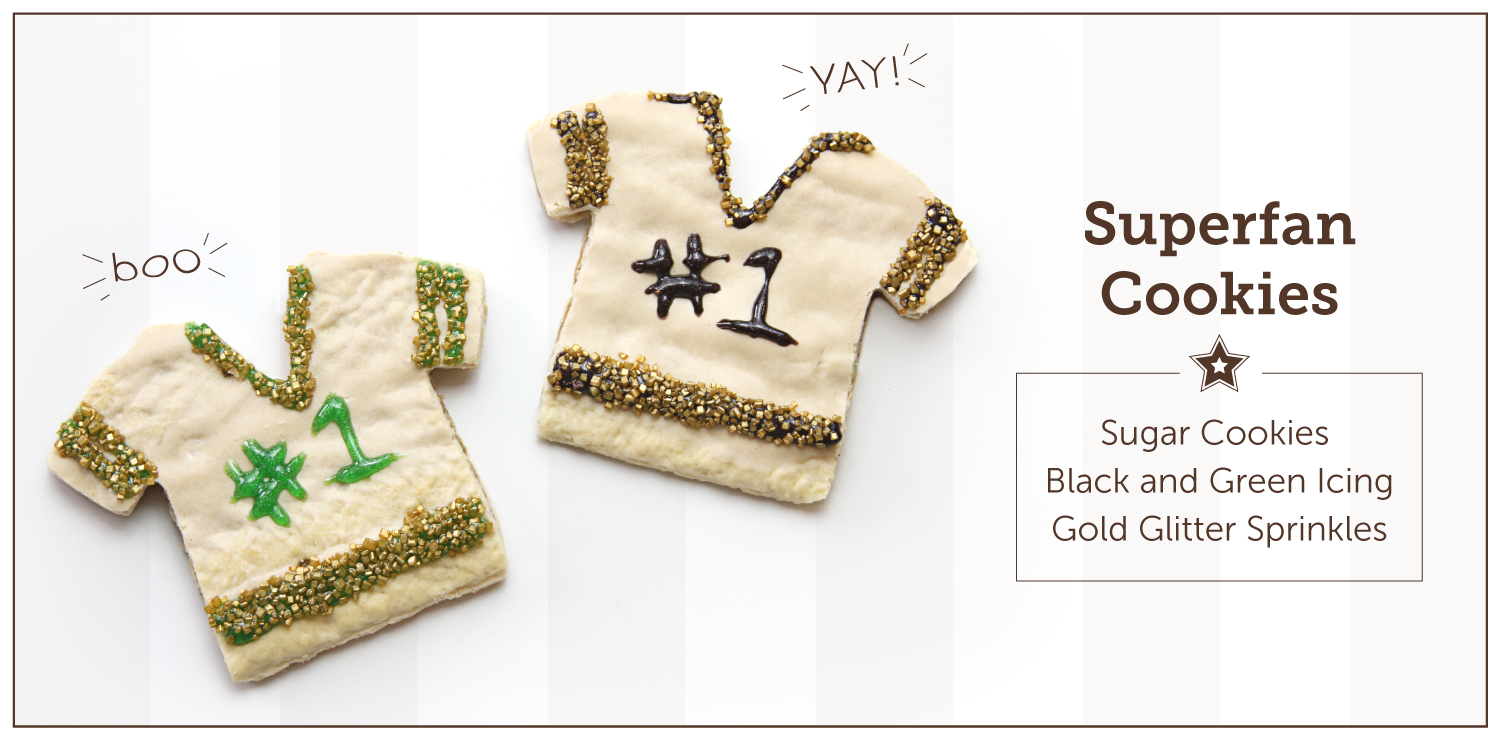 It's fun to be the #1 fan! Show your spirit by making these sugar cookies. Make sure you decorate after they're cooled off or the frosting will melt. We used simple colors, but you can use colors that represent the teams. If you want to make these glam and glittery, check out our methods for making glitter you can eat!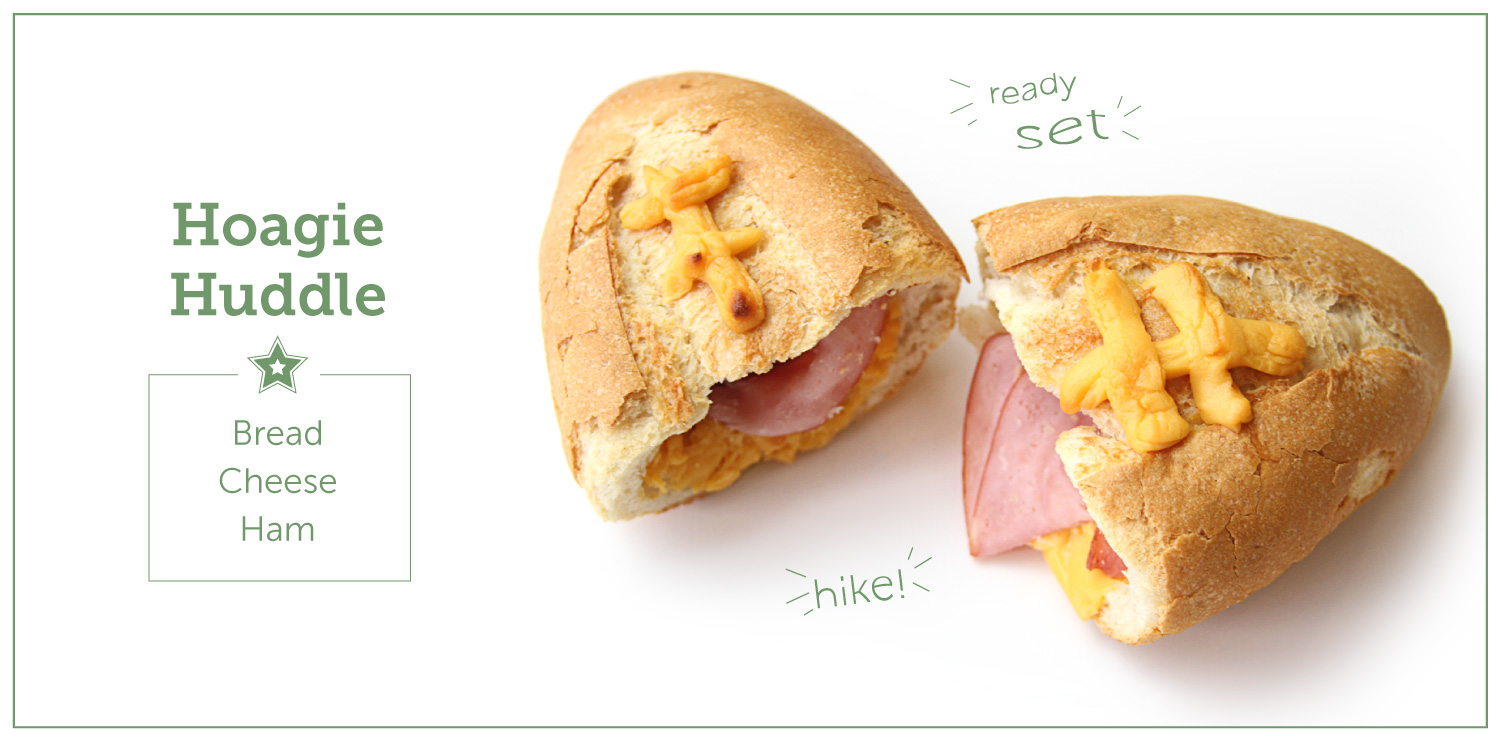 Everyone likes a good hoagie and they basically look like footballs already! We decided to melt some cheese on top to give it an even more football feel. We also scraped the inside of the baguette and filled it with ham and cheese. We recommend you keep your eye on it once you place in the oven. Ours took about 5 minutes to get nice and toasty without completely melting. Perfect for eating while sitting on the couch.
Wait … there's 21 more!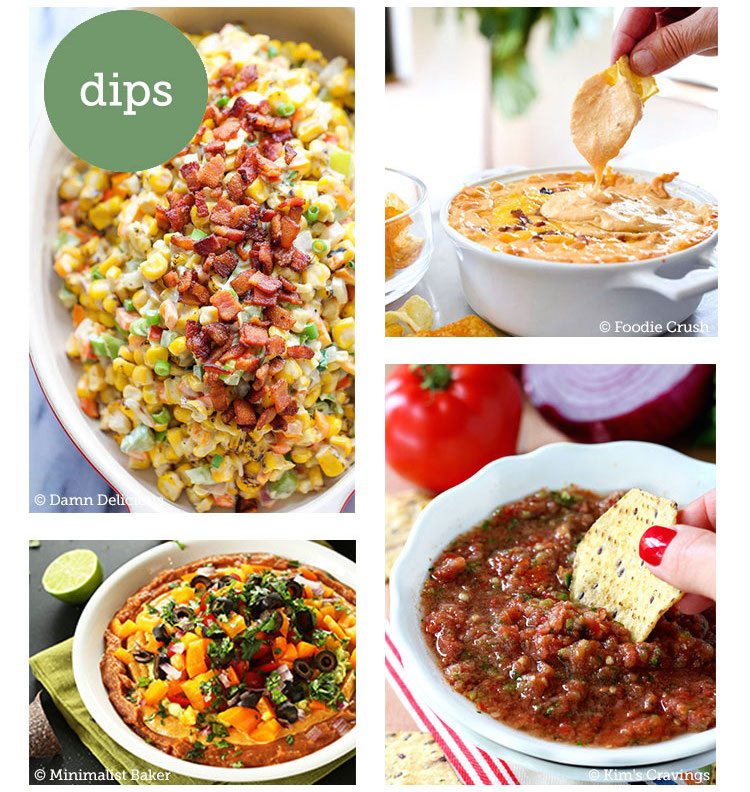 Because football is an all day event, you'll need to have more ideas handy. Check out our dip, main entree, appetizer and wing ideas!

If you've got eager guests waiting for the main entree, football dips are the way to go. Just make sure to have your slow cooker handy.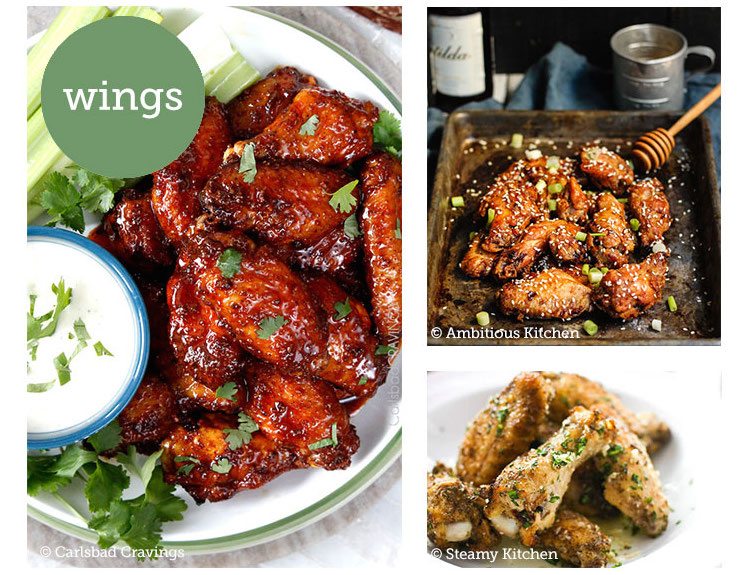 Wings! Everyone's favorite football food has many versions. If you like them sweet, salty or spicy, these are the way to go.
Buffalo Honey Hot Wings: If you're looking for traditional buffalo wings, this is the way to go. The molasses and butter cools down the heat.
Spicy Honey Wings: These spicy honey crispy wings are nothing short of amazing. The red chili adds just the kick they need.
Parmesan Garlic Wings: If you'd rather not fry, these baked parmesan garlic wings will satisfy your crunchy craving. Dip them into creamy blue cheese dressing with dijon mustard.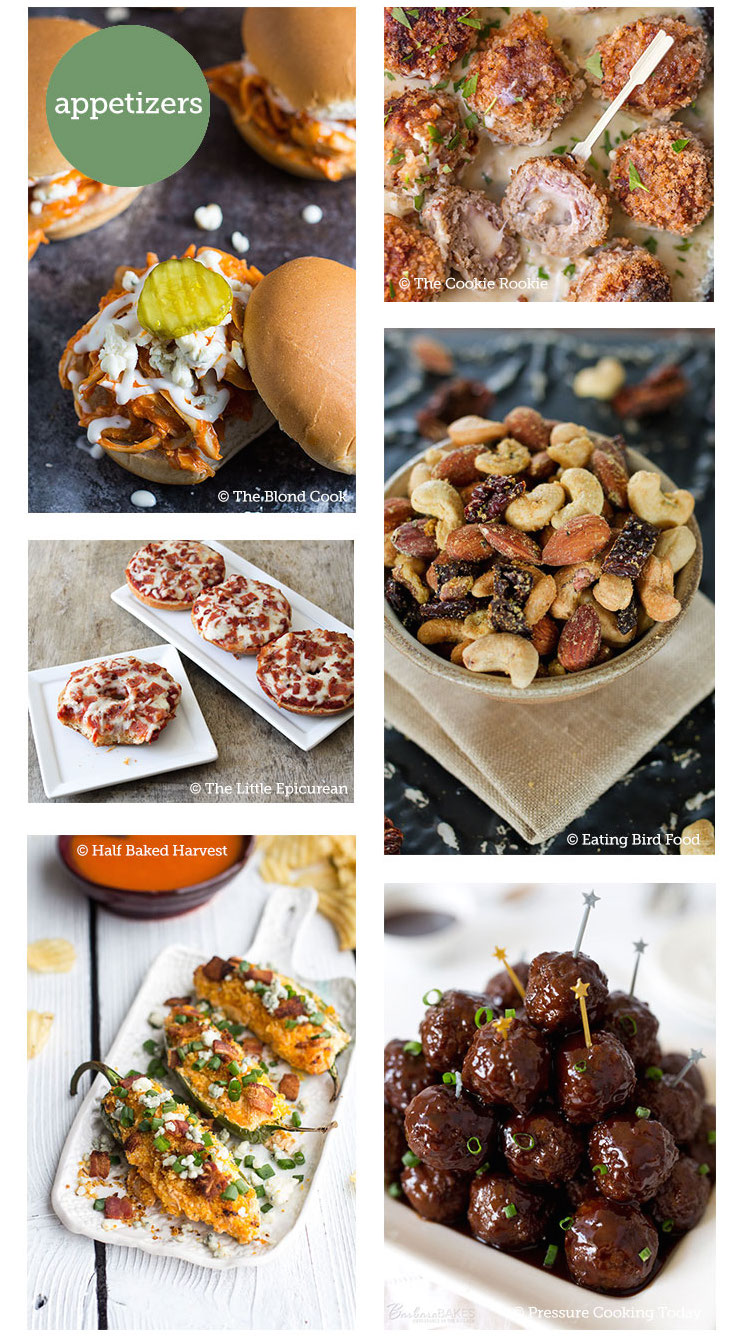 Bite-sized football appetizers may be all you need to get the party started. From jalapeño poppers to meatballs and mixed nuts, these are guaranteed crowd pleasers.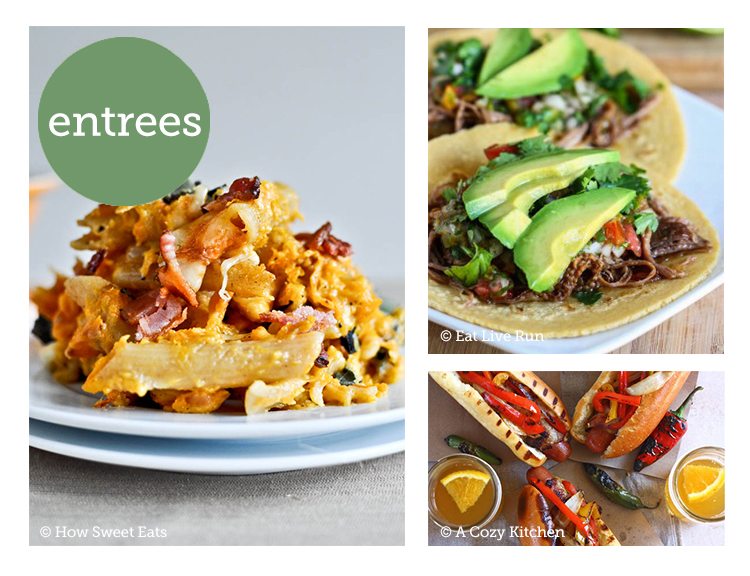 There are some of us that only go to football games for the food. If you're one of them, take your party to the next level with these gourmet twists on favorite stadium foods.
Roasted Butternut Penne: Pasta is always a good idea. This hearty roasted butternut baked penne is sweet, salty and crunchy. Top it with bacon for the extra point.
Crock Pot Beef Carnitas Tacos: A good taco needs deliciously marinated meat. These beef carnitas tacos are spiced perfectly and topped with fresh cilantro and avocado.
Bacon Wrapped Hot Dogs: Hot dogs are a stadium food staple. But if you want to kick it up a notch, wrap it in bacon and all the grilled fixings. You'll like these so much, you'll want to bring these to the stadium.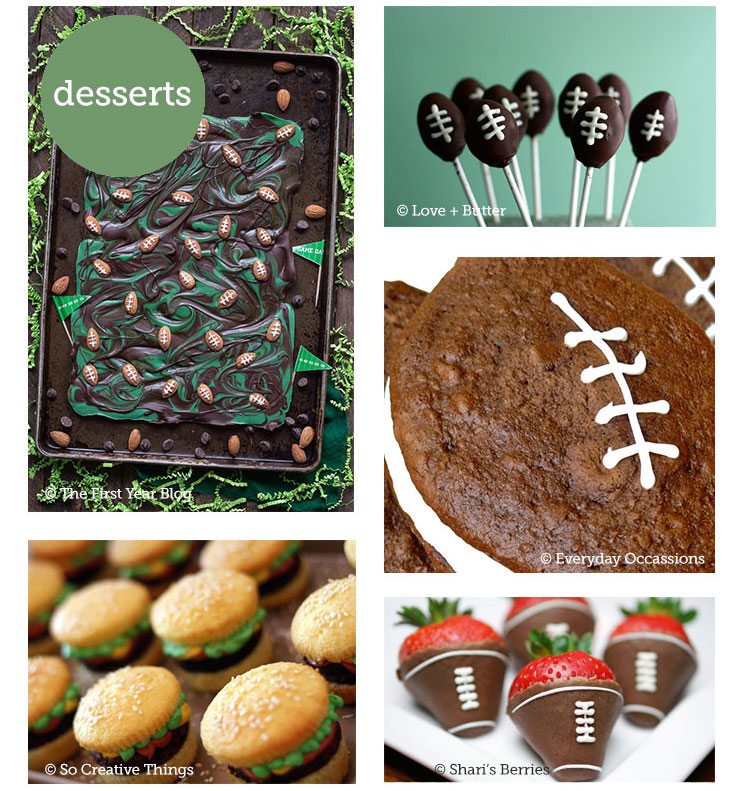 We didn't forget your party's grande finale—dessert! Whoopie pies, hamburger cupcakes and football bark are the real MVP's of the game.
Now that you've seen how easy it is to whip up some football party treats, which will you try first? Or you can always leave it to us and order some sweet and salty snacks. We'll deliver the touchdown right to your door.