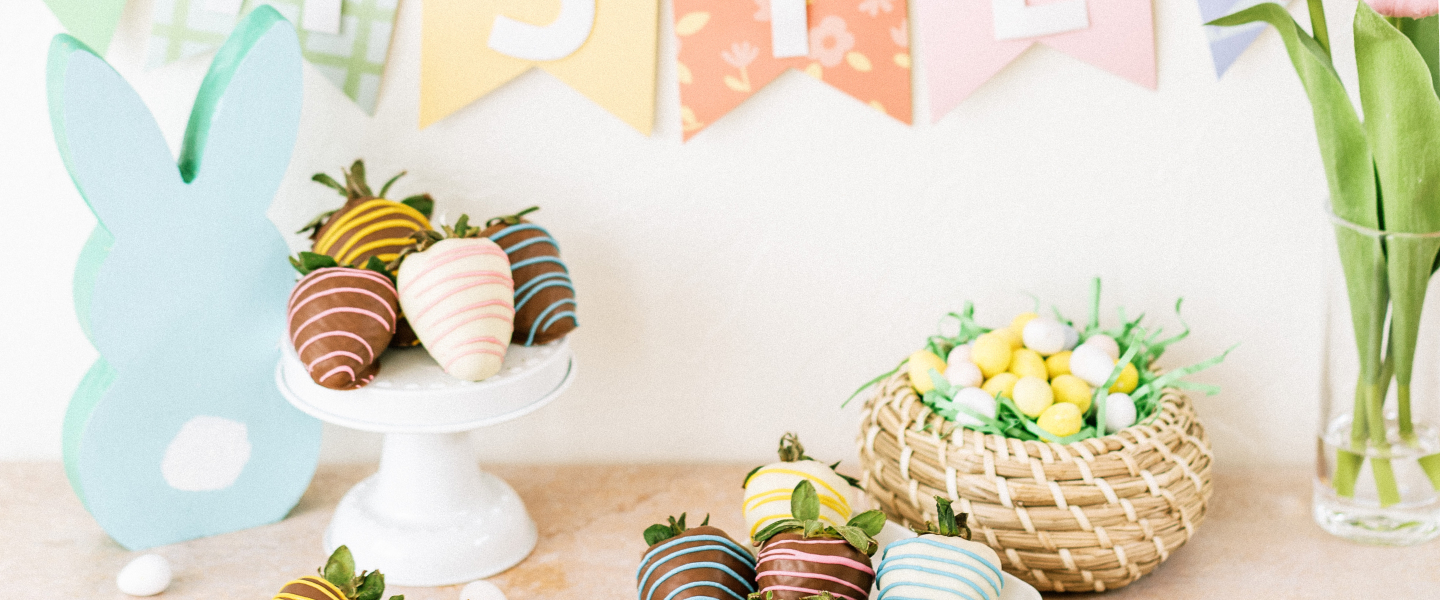 12 DIY Easter Decorations and Easter Craft Ideas
Easter is just around the corner and if you haven't seen friends and family for a long period of time, doing something fun to celebrate the holiday when you're together is extremely important. That's why we decided to curate the top Easter decorations and Easter crafts that you can do this year to help make the day extra-special. Check out the links below for the full instructions for each DIY Easter decoration or Easter craft and get festive!
7 cute DIY Easter decorations
1. Some-bunny loves carrots
Julie Mulligan's crafts and decorations are always a hit for the holidays! This DIY carrot bouquet with orange tulips is super simple for kids and adults to put together. Just collect the perfect bouquet of orange tulips and use your carrots for a fun Easter-themed vase.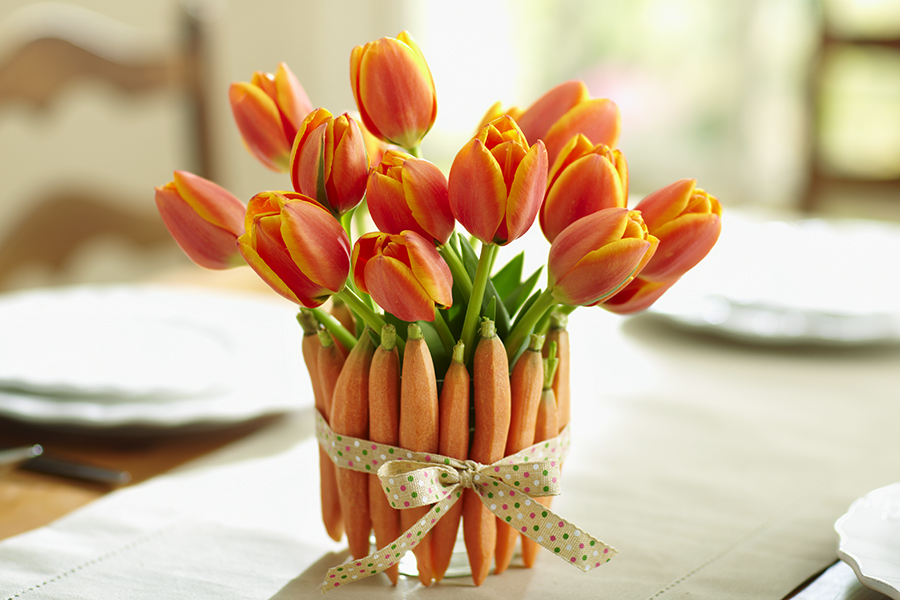 2. Make a monogram
This easy-to-make floral monogram is a project created by Daisy Mae Belle. Take the first letter of your name and beautify it with decorative flowers to celebrate spring. With less than 10 supplies needed, you'll be sure to get everything for this project at your nearest craft store.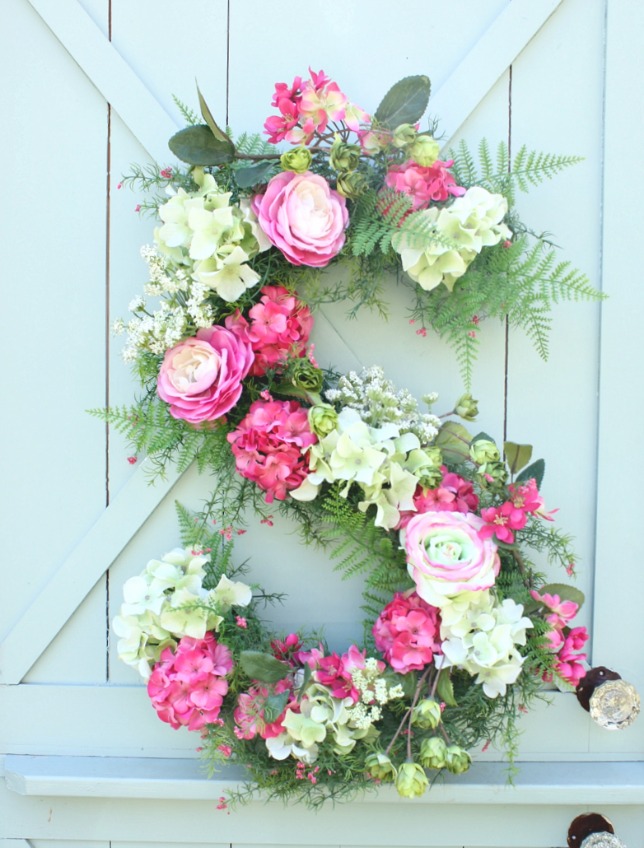 3. Decorate an Easter tree
Who says you can only have a tree for Christmas? Decor8 offers a super-easy tutorial for creating your very own Easter Tree. Just decorate the eggs, and get yourself a fake tree that just screams spring and you're ready to go!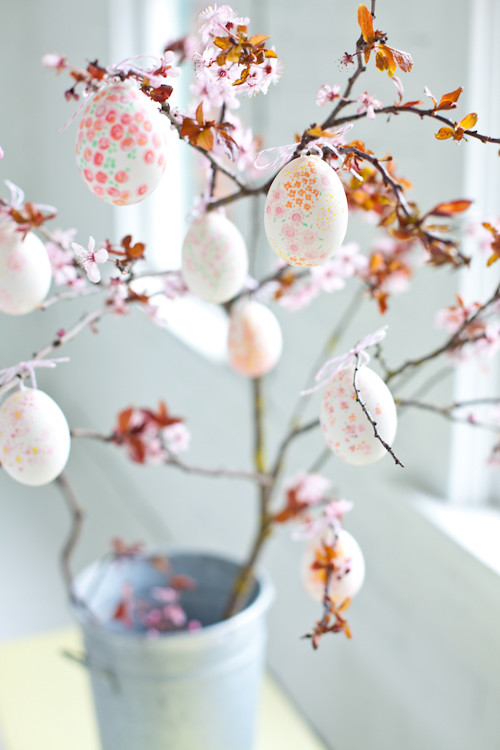 4. Easter bunny banner
Are your walls looking a little bare this season? Check out this tutorial by Alice and Lois for creating your own Easter bunny banner to make your home more festive. You can hang it on the front door or even inside in the living room or kitchen.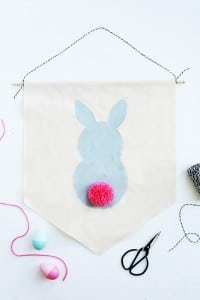 5. Accordion paper flowers
This Easter decoration is perfect to brighten up the dining room table this season! With easy step-by-step instructions from Good Housekeeping, and a template to download, your kids will love making these decorations just as much as you'll love seeing them around the house. And if you want to add some real Easter flowers to the mix, just order a beautiful bouquet or flower arrangement from 1-800-Flowers.com.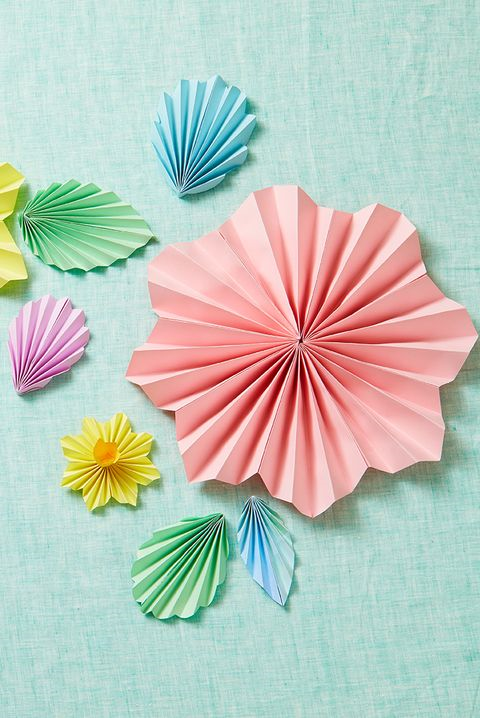 6. Easy Easter placemats
While some of these require adult supervision, the kids could have a great time putting together one of these Easter placemat designs by Shelterness for your dinner table to get everyone in the mood for the holiday. They even offer a simple coloring placemat that the younger kids can do on their own!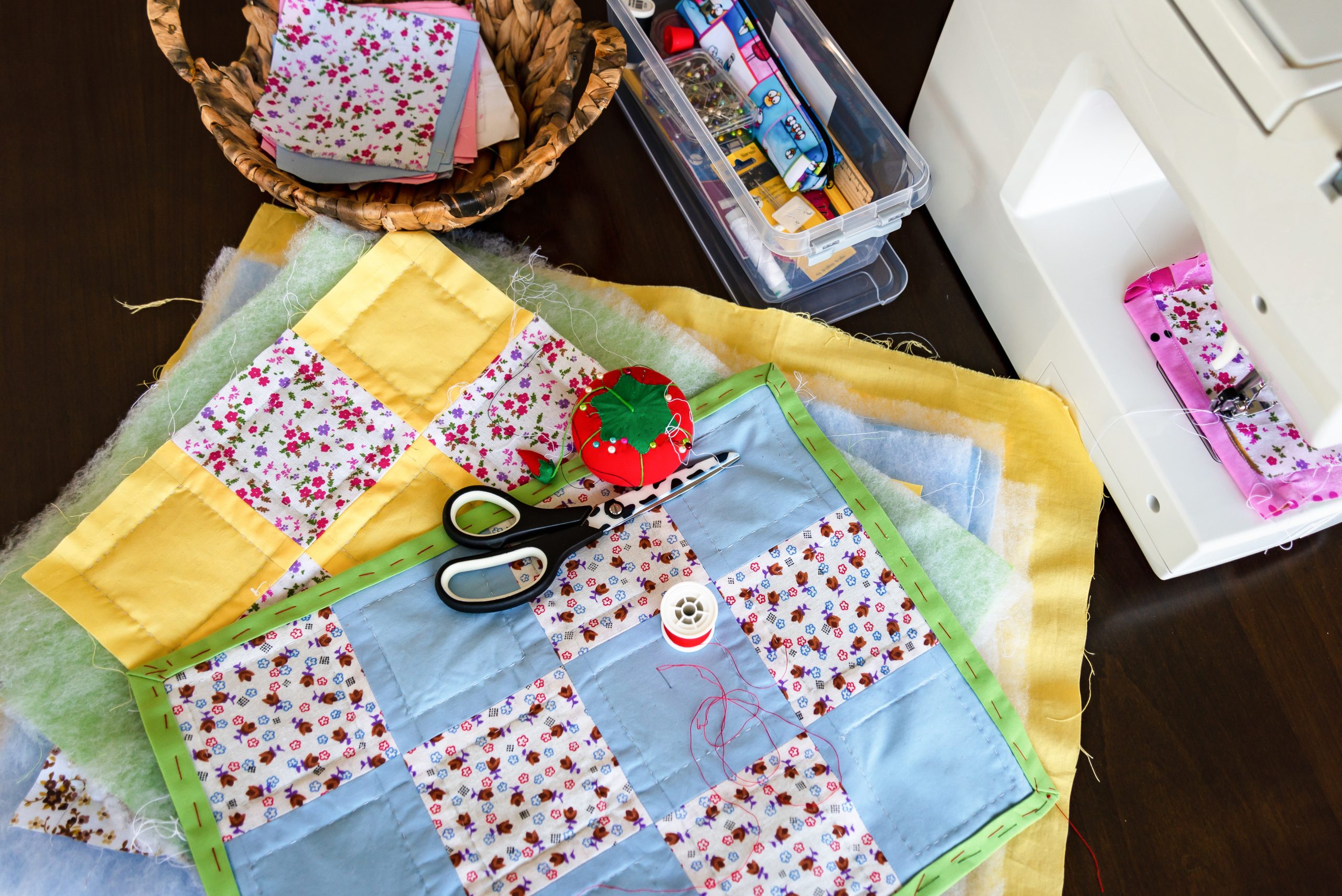 7. Easter egg table decorations
Do you want to WOW your family this Easter? This tutorial will show you how to make beautiful table decorations featuring fun Easter eggs. Our favorite is the Easter egg topiary, which can be made with just a few inexpensive materials.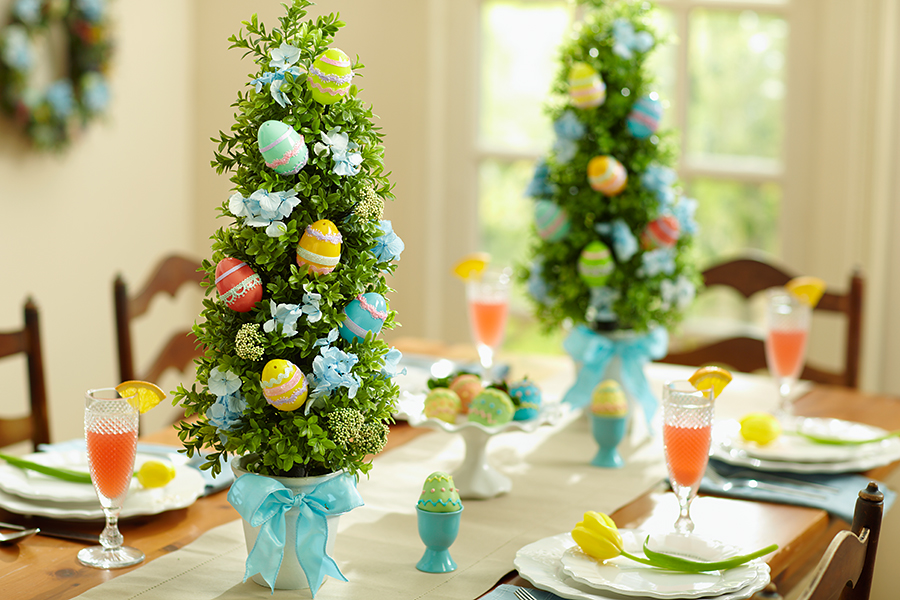 5 easy Easter craft ideas
1. Easter carrot garland
Decorate the house for Easter with this fun and simple carrot garland craft from Positively Splendid. Get the kids involved and make as much as you want for all your Easter decorations. The instructions can be found here.
2. Easter bunny mason jars
This Easter craft is a little more involved than it first seems, as it does require an electronic cutting machine for the vinyl stickers. However, if you're looking for a simpler way to make these cute jars, just buy the vinyl bunny stickers and do the rest yourself in just four steps! Check it out here at Happiness is Homemade.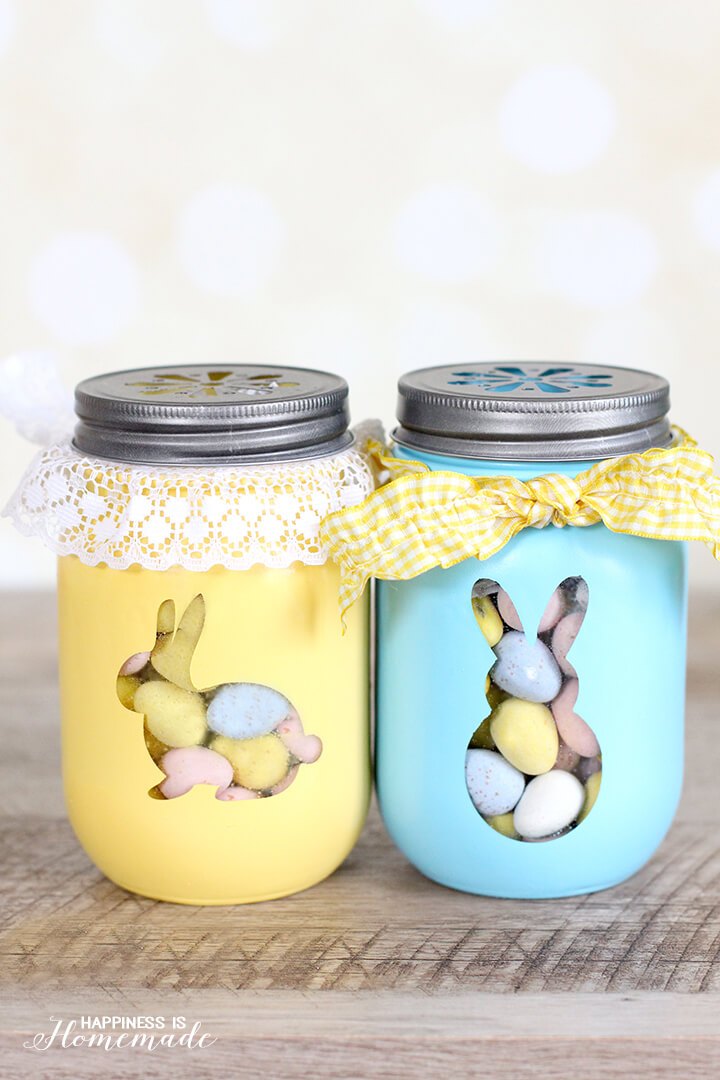 This craft is cute and yummy! Use some tasty donut holes and candy pieces to make adorable Easter chicks. Get the full instructions from Women's Day here. There are only five steps to making this tasty treat that the whole family can enjoy for your Easter celebration! And, if you're really feeling creative, add some Shari's Berries Easter Berries to your craft and you'll be sure to enjoy a yummy snack!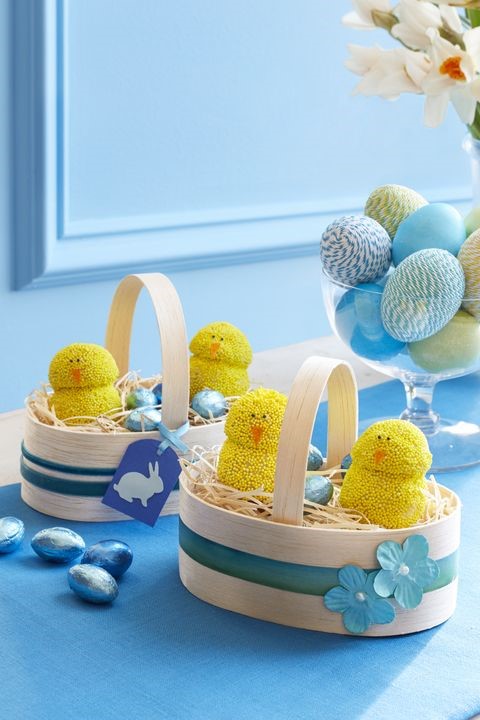 4. Classic Easter egg decorating
This classic Easter craft is perfect for kids and adults alike. With our Complete Guide to Easter Egg Decorating, you can see how we used all different methods to decorate our eggs – from natural food coloring, to tattoos and ribbons – try out all the techniques and see what you like best!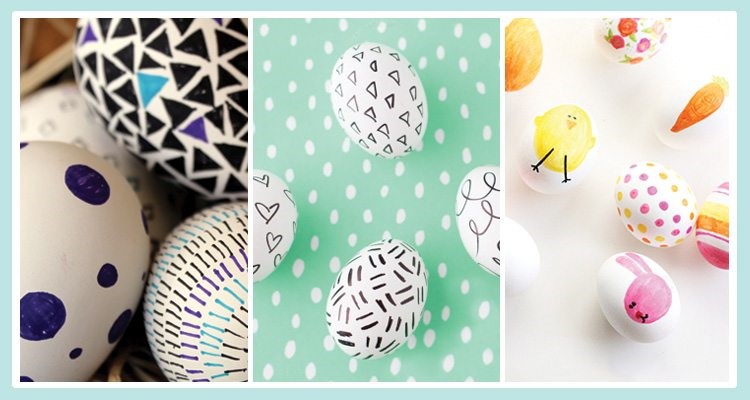 5. Jelly bean necklaces
You can't celebrate Easter without jellybeans! Even if the kids don't want to eat them, they can use them to make these adorable necklaces. The instructions, by Two Sisters Crafting, can be found here.