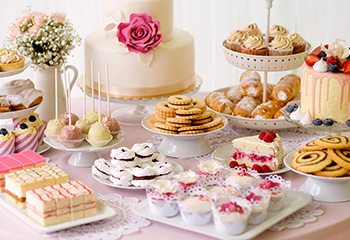 25 Dessert Buffet Ideas For Your Wedding
Donut and Cookie Dessert Buffet Ideas
Whether your guests prefer frosted, glazed or powdered, a donut bar is a delicious way to celebrate! Display them laid out on a tray, stacked in a tower or hung on a wall for maximum effect. Offer individual sleeves or small bags for guests to take a piece of your big day home with them!
Cookies are also a great sweet snack! Made with chocolate chips, creamy fillings or sweet frosting, cookies and macaroons are perfect after a few hours on the dance floor. Be sure to include a variety of flavors such as peanut butter, pistachio and strawberry to satisfy everyone's sweet tooth.

Pie Dessert Buffet Ideas
Treat your guests to buttery, flaky crusts topped with sweet, fruity flavors for a celebratory dessert with a homemade feel. Served in an individually-sized mini mason jar or as a big slice, pie is the perfect way to end (or start!) the celebration.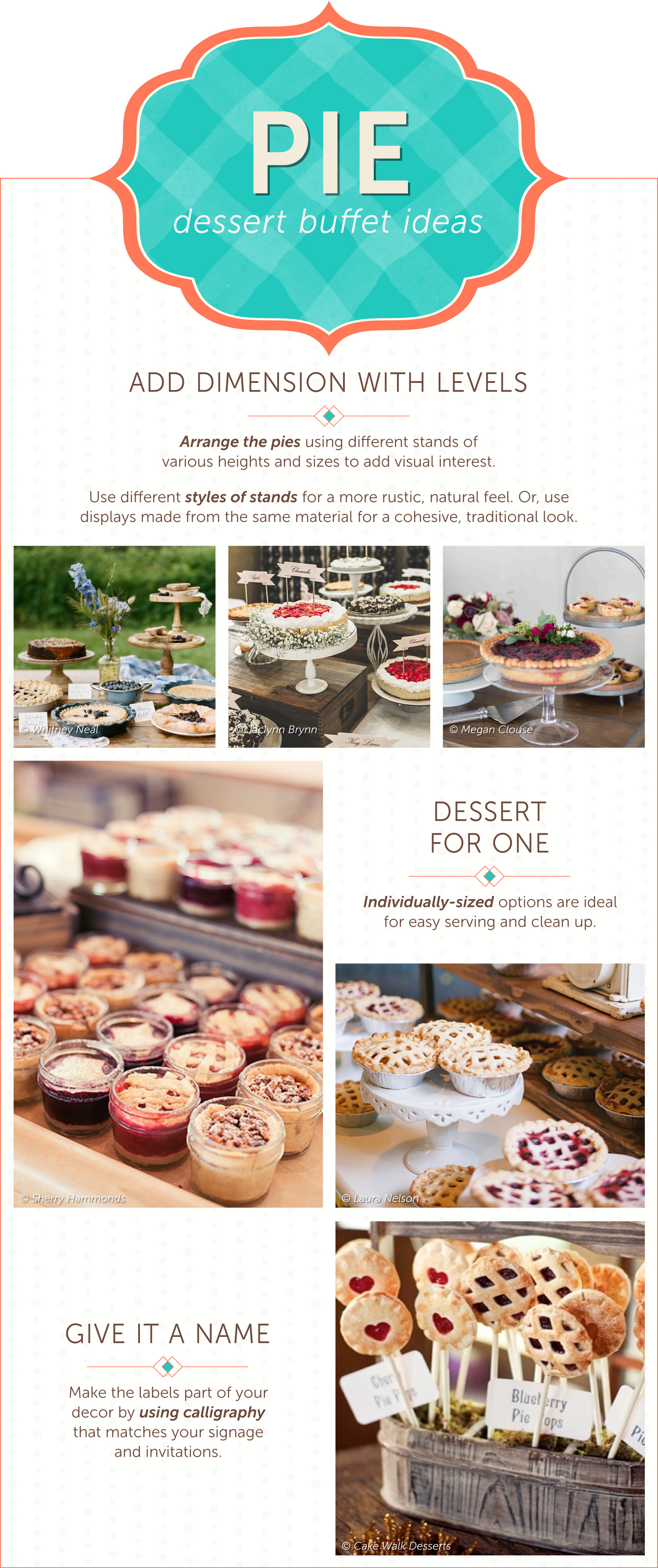 Candy Dessert Buffet Ideas
Individually-wrapped or in their designated dishes, a candy buffet bar is a great way to let guests indulge by the handful. Choose candy with colored wrappers or ribbons to coordinate with your theme. Or, opt for a mix of bright tones for a colorful display.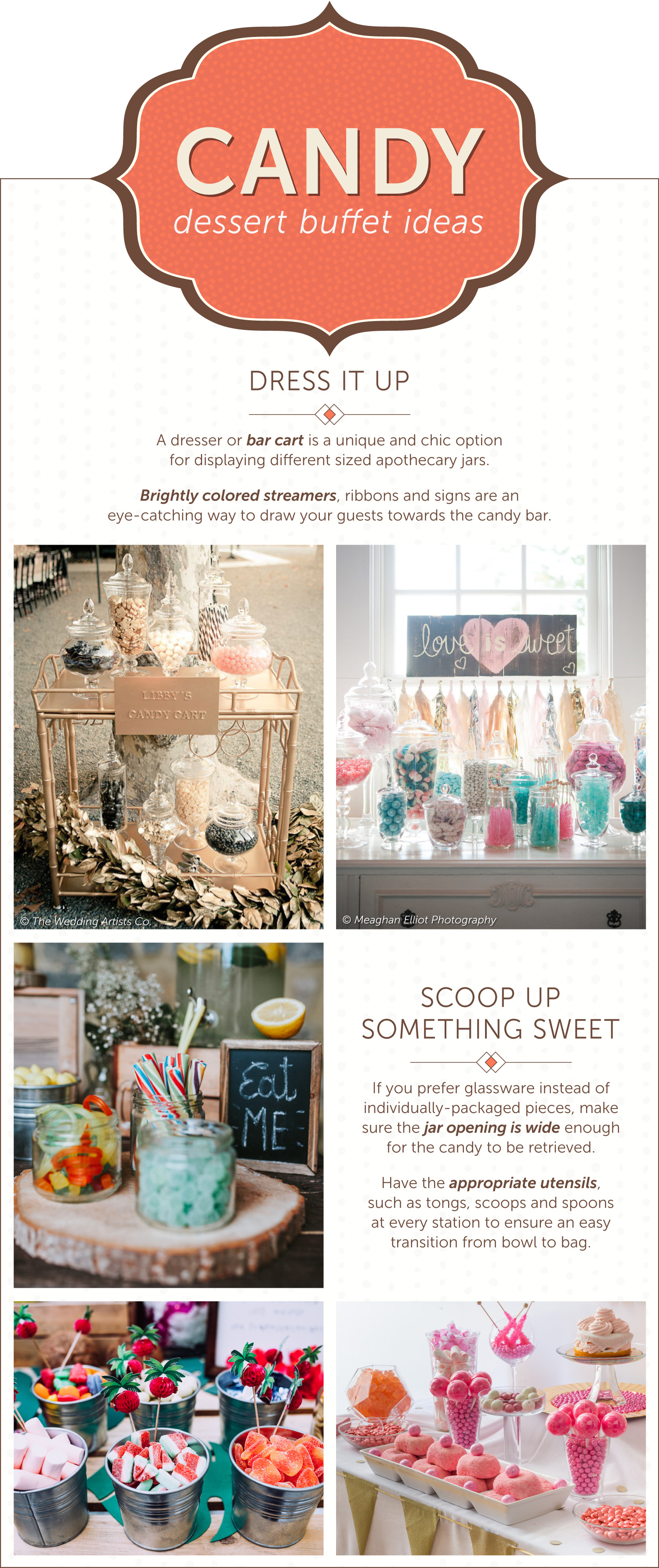 Whether you choose to have only one type of dessert or a wide variety of delicious options, we hope these creative ideas and tips will inspire you to create the wedding dessert buffet of your dreams! For more inspiration, check out these creative and unique desserts for your wedding dessert buffet.
Cotton Candy Bar from Mon Cheri Bridals
S'mores Bar from Emma Loves Weddings
Rice Krispies Cake from Burnett's Boards
Waffle Stack Cake from Frosted Petticoat Blog
Brownie Tower from De La Casa
Ice Cream Bar from United With Love
Creme Brûlée Shooters from Rebel Belle Weddings
Cannoli Tower from Wedding Wire
Visit our wedding collection for dessert ideas from rich cheesecakes to creamy chocolate truffles.