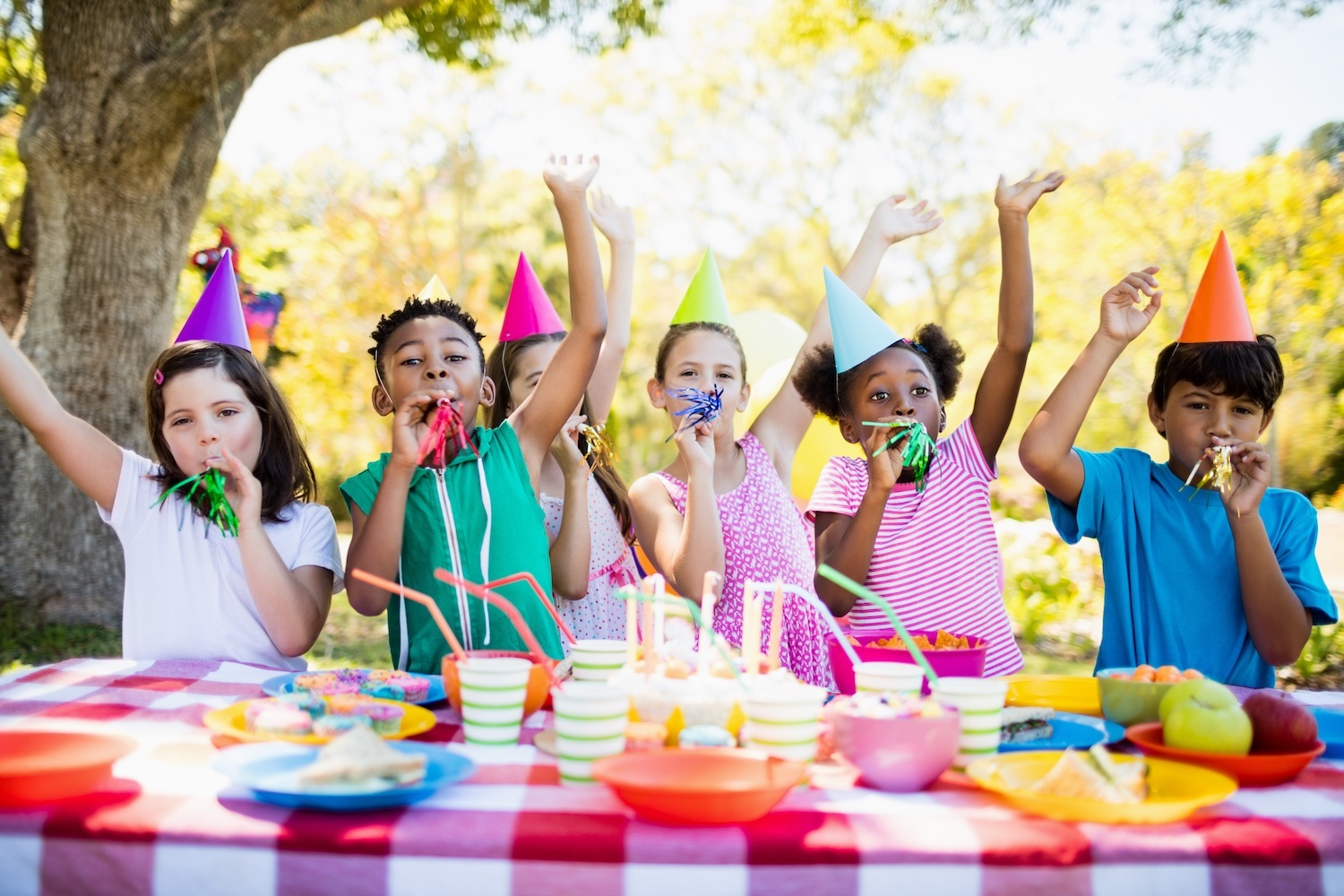 24 Unforgettable Birthday Traditions your Kids Will Love
Make it meaningful
Help them donate old toys  
"Every year after my kids celebrate their birthday with friends and receive a pile of shiny new gifts, we spend time cleaning out the playroom to put aside some toys that they no longer use," says Sandi Schwartz of nature website Happy Science Mom. "We give them to children who may not get birthday presents at all. This is a special tradition in our home to remind our children to be grateful for what they have and to pay it forward."
Host a 24-hour random acts of kindness challenge
From the time your child wakes up to the time they go to bed, challenge them to complete the same number of kind deeds as their age. The ideas will get more creative as they get older.
Set up a craft station with a purpose


Look for charities that work with children's hospitals or military families in order to bring kids gifts and cards on their birthdays. Explain to your child that what they make will be sent to a youngster who may not get to spend their birthday with those they love. Just watch how much fun they have making something for someone else!

Volunteer during their birthday month


A month before their birthday, ask your child if there is a charity or nonprofit they would like to help and set a day for "birthday volunteering." Pick up trash along a road and make it a contest to see who can get the most. Or, spend a day playing with puppies at a local animal shelter.

Plant a birthday tree or flower


Each year, spend a few hours planting a tree or a flower and teach your child how to properly care for it. They will love watering their plant and watching it grow year after year.

Ask guests to bring supplies for charity


This could be something simple, like books or canned goods. Create a "birthday superheroes" theme and have everyone dress up as their favorite hero when they bring their donations. As your child gets older, you can even encourage them to forgo gifts from guests and just request a donation in their name.
7. Slurp noodles for longevity
In China, a birthday boy or girl will be given a bowl that has just one long noodle in it, symbolizing longevity. They are to eat it in one continuous strand. The longer they can slurp it, the longer their life!
Make the day all about them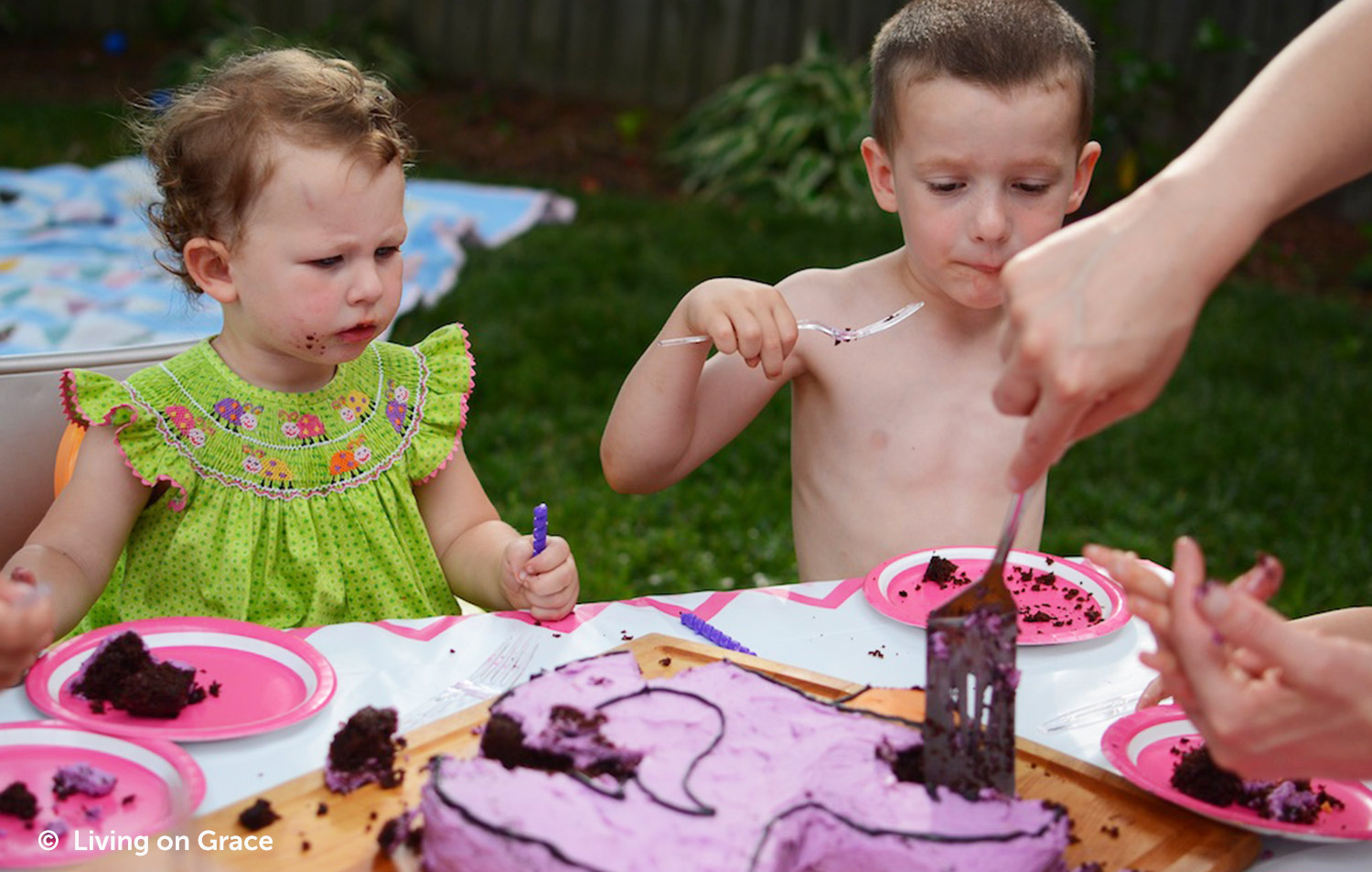 8. Make a special cake just for them 
"My third child was born just under three weeks before my daughter's second birthday. Things were crazy as we adjusted to life with a new baby, but all that craziness was exactly why I wanted to do something special. We threw a small party but I worked really hard making her a purple duck cake - her favorite animal and her favorite color. She was thrilled. When we sang happy birthday and cut the cake she furrowed her brow, and yelled at my sister (who was cutting the cake), 'HEY! YOU'RE BREAKING MY CAKE!' We'll never forget it, and we consider it her inaugural 'two-year-old moment.'" - Amanda Krieger, Living on Grace
9. Let them pick the menu.
Ice cream for breakfast? S'mores over the stove? Two weeks before their birthday, ask your child what they want to eat on their special day and see how creative you can get with it. On their birthday, be playful and serve it to them as if they are getting fine dining by saying something like, "Your macaroni and cheese, madame."
10. Serve breakfast in bed
Create a family tradition out of serving a special breakfast to the person whose birthday it is. Bring them a giant donut, put candles in a stack of pancakes, or think up something all your own. Snap a picture to capture some great bedhead and adorably sleepy smiles for years to come.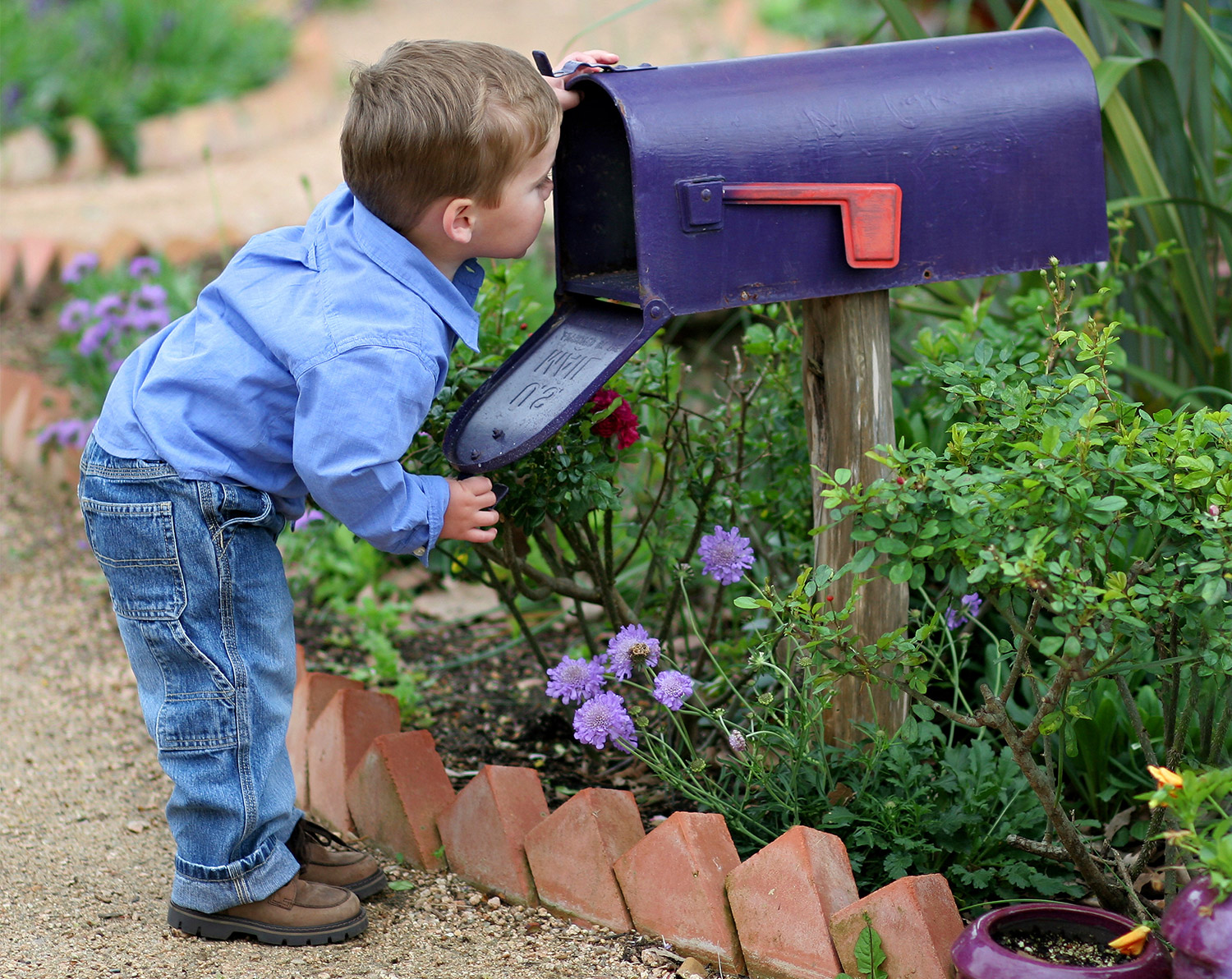 11. Get friends and family to mail them cards
Do your little ones love receiving mail? Plan to have your friends and family members send cards a few days before their birthday. It doesn't matter if some come a little early or late. In fact, that makes it even more fun for them to run out to the mailbox each morning.
12. Leave messages in a bottle
Have birthday guests, friends, and family write a birthday message, memory, or compliment for the birthday child. Then, put them in a fishbowl or mason jar so they can read them later. Before their party, you can let them decorate the container however they want!
13. Make them feel like royalty for the day
In Israel, it's customary to have the guest of honor wear a leaf or floral crown and sit in a chair that is decorated in streamers. Guests will then dance around the chair and lift it up to celebrate.
Get creative with gift giving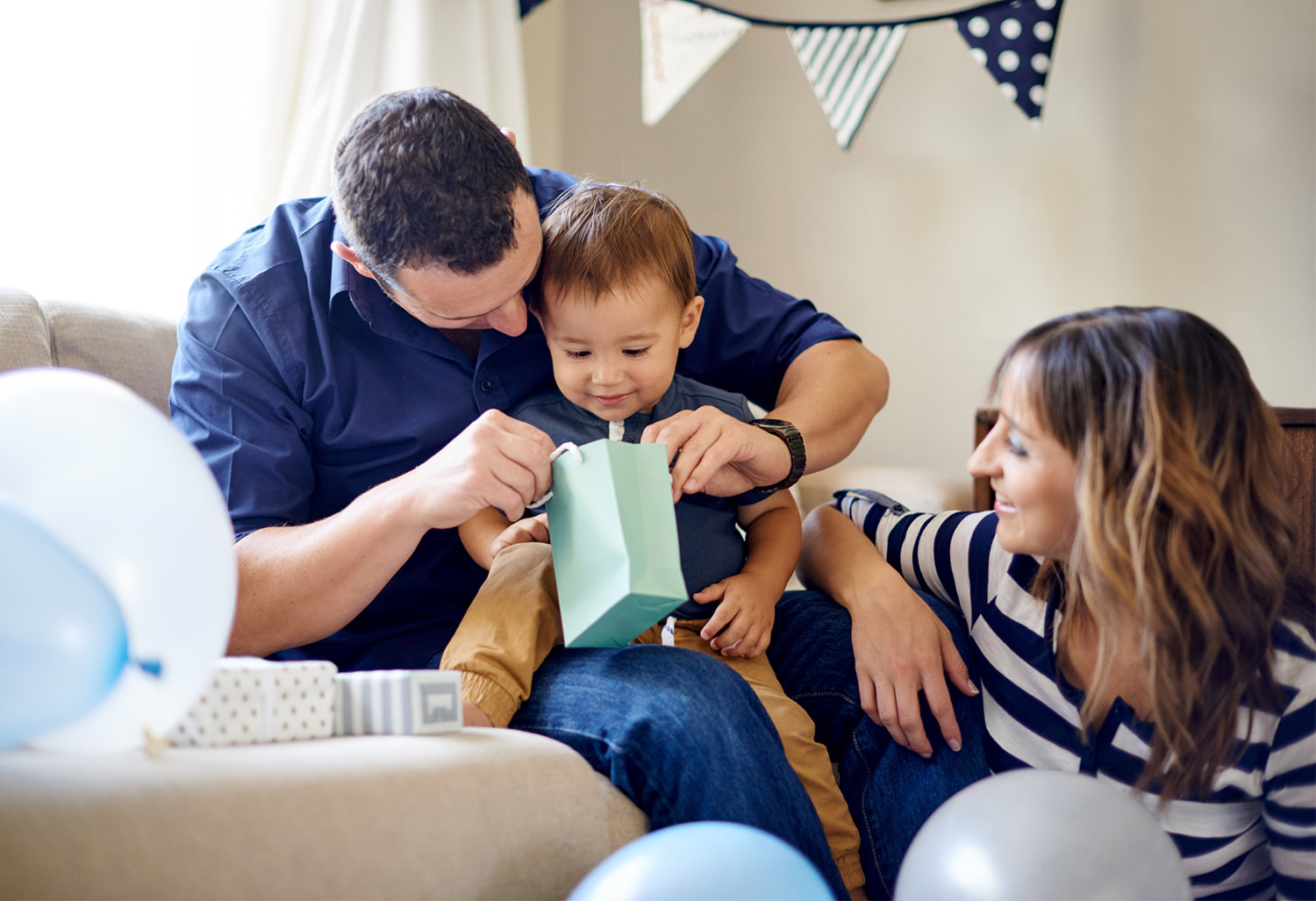 14. Give tinfoil presents throughout the day
"This is a tradition we adopted from one of my friends. She gets little treats and toys for the kids to open in the morning that are all wrapped in tin foil. So fun! They are meant to hold them over until they get their 'real' gifts later at their birthday party." – Annette Belnap, Tips from a Typical Mom
15. Leave a present while they sleep
While the birthday kid is asleep, leave a small wrapped gift on their bed or the floor in front of it so it's the first thing they see when they wake up. Include a short note to say happy birthday and share some of the plans for the day to get them excited for the fun that awaits.
16. Turn it into a scavenger hunt
Hide gifts (or if one of the gifts has several parts, hide each piece) throughout the house and yard so they have to hunt for them. You can leave riddles, play "hot or cold," or just tell them how many there are and watch as their faces light up with delight each time they discover another hidden surprise.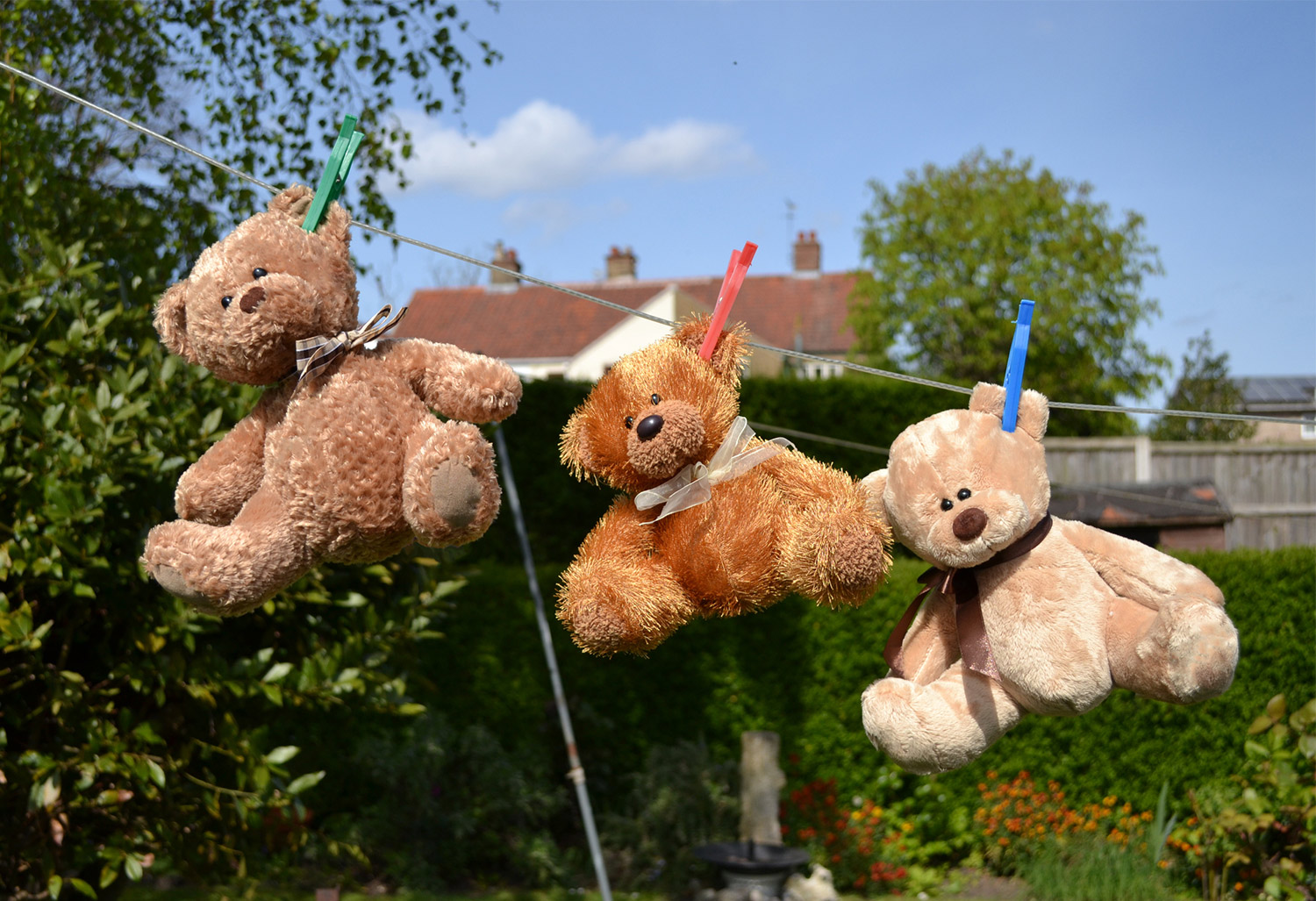 17. Hang party favors on a clothesline
If you are having a birthday party, you can include others in the gifting fun. In Russia, a common birthday tradition is to hang prizes, goodie bags, or small party favors from a clothesline. Each party guest gets to take one down and bring it home to remember the day.
18. Have gifts delivered with signature only
If you know that you'll be at home on your kid's birthday, order their presents to be delivered on that day and request that the mailman make them sign for it. You can send flowers, sprinkled sweets, or something from their wishlist. No matter the gift, they'll feel extra special putting their name on the signature line.
Throw the ultimate party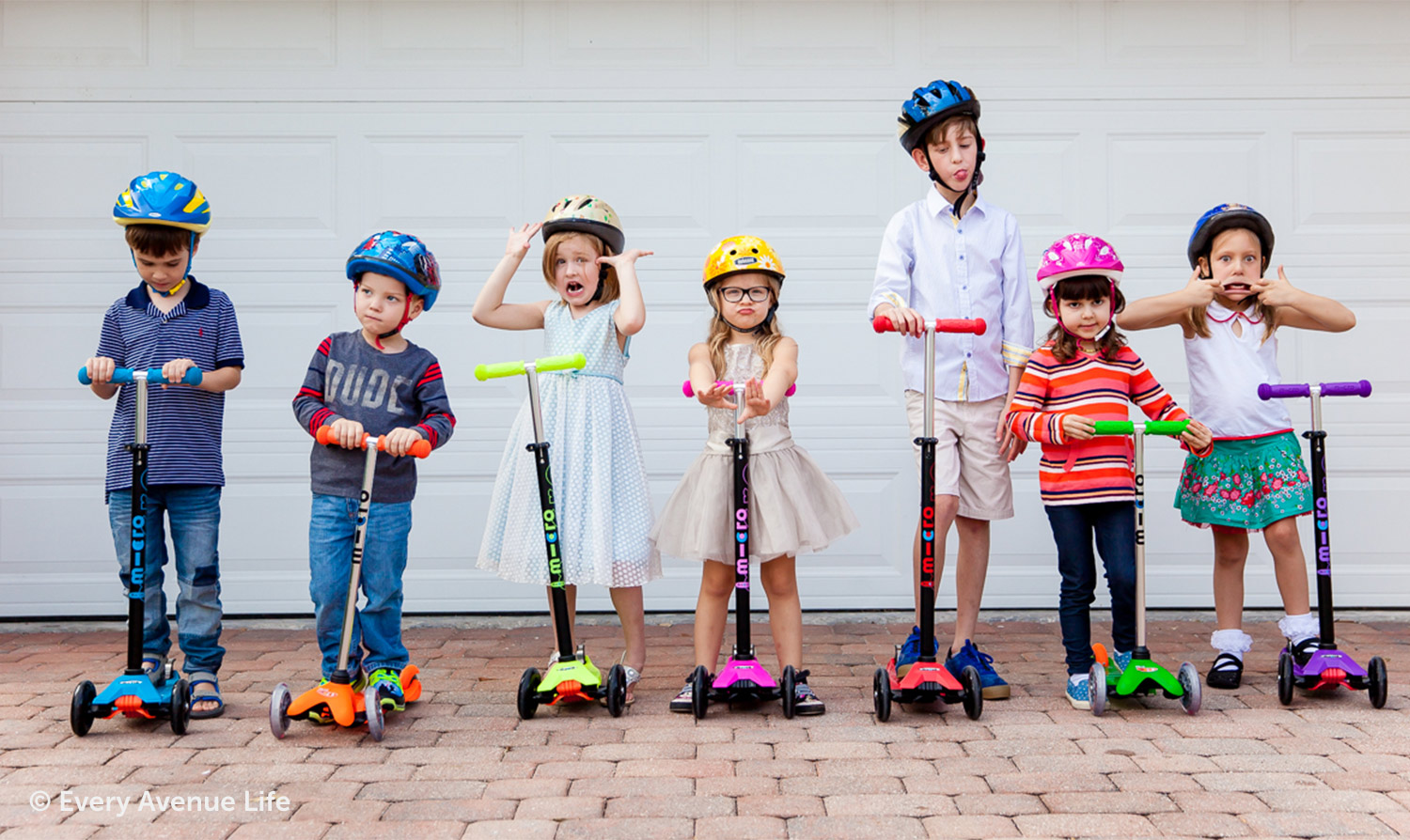 19. Create a new theme each year
"It's not exactly easy but it makes it unique and is based off of things my daughter likes. Last year, it was at an indoor playground with a kitty cat theme because she is obsessed with cats. The year before it was an emoticons themed party with each room set up as a different emotion. All the kids received scooters as a party favor and we all (parents included) left the party to ride on our scooters around the neighborhood, which also doubles as my favorite birthday memory." – Elena Ollick, Every Avenue Life
20. Celebrate with several generations
Before or after their celebration with friends, invite aunts, uncles, cousins, grandparents, and other family over for a meaningful birthday tradition they will come to cherish. Get photos of the whole family together and have their grandparents share stories from when you were a kid.
21. Get the party started early with festive balloons
While your child is sleeping, fill their room with balloons so they wake up in a colorful, festive room. You could also create a balloon arch across their door so they have to go under it to get out. Get ready for the giggles and popping sounds as they make their way through the door.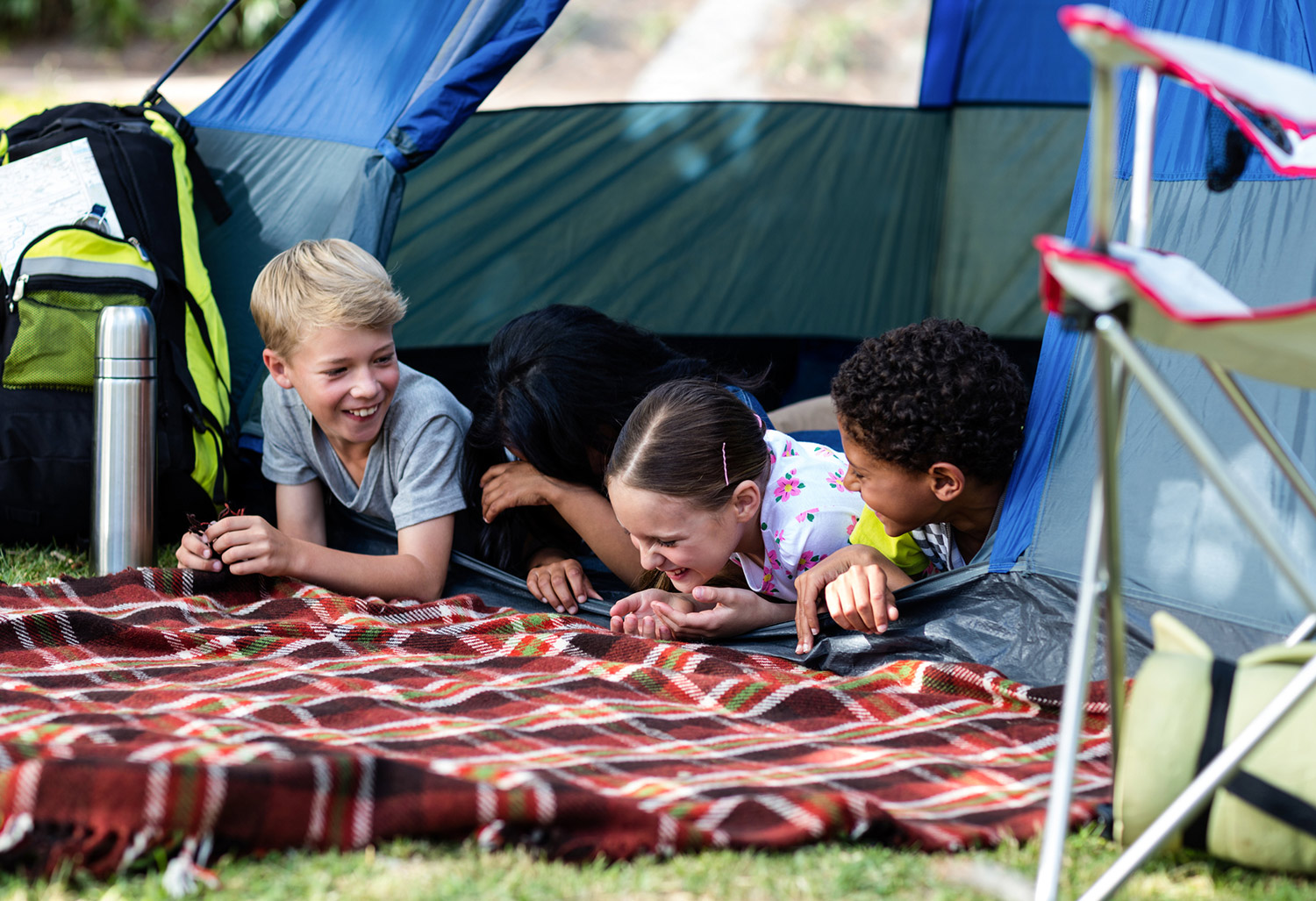 22. Organize an annual campout with a few of their friends. This is perfect for the nature lover. Let your kid invite three to five of their closest friends and host a backyard camping expedition, complete with tents, lots of cozy blankets and s'mores on the BBQ. As they get older, you can turn this into a camping trip further from home.
23. Create a themed photo booth
Create a photo booth with something that has become the theme of your child's year. This could be a favorite movie, animal, food, song, or even a first vacation. Create a simple DIY photo booth by picking a well-lit corner, choosing a backdrop, and setting out some props on a nearby table.
24. Bring out a piñata
Take a cue from Mexican birthday traditions and buy or make a piñata in a shape or animal that they'll love. Give party guests a chance at smashing it open to get the sweets inside. Just remember to be careful. Hang it from a sturdy structure or tree and keep everyone a safe distance away from the person who is blindfolded.

With these ideas, you are sure to find a new birthday tradition that your kids will look forward to each year. And for those busy parents planning a party and making the day all about their birthday boy or girl, why not have their birthday treats delivered? Pick out a cake or party snacks they'll love so you can focus on creating great memories for years to come.