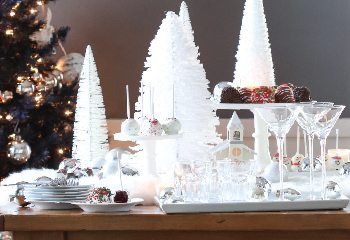 White Christmas Celebration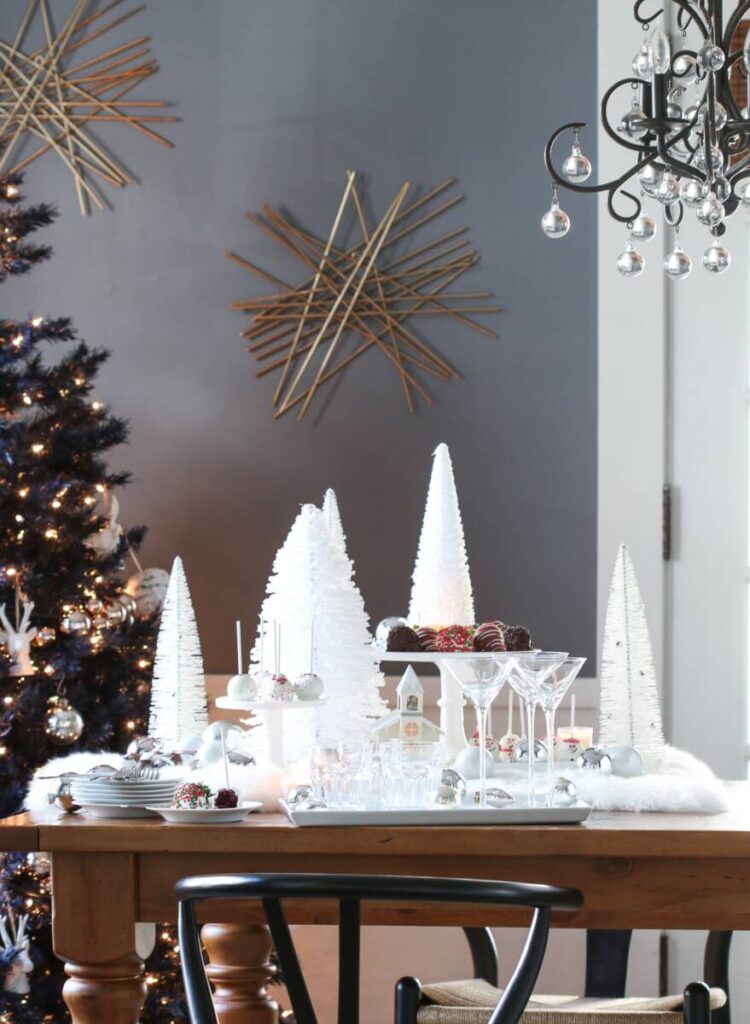 As much as I enjoy a large party, I'm also a big fan of small get-togethers. Six or so people snuggled on the couch with snacks, cocktails and a board game is my idea of a wonderful time.
One reason I like these more intimate gatherings is because they are easier to plan. The menu doesn't have to be quite as intense, and you only need one or two really good drinks. Plus, preparing everything is much simpler and less time consuming.
Today I thought I'd share one party idea with you. One of the first things I always think about when it comes to planning any festivity is the color scheme. Having a color or two in mind when putting together a party can guide your decisions for how to decorate and what to serve.
The traditional colors of the season are a great place to begin. For this particular gathering, with the snow starting to fall, I thought White Christmas was a perfect theme. I also was inspired by the frosty look of these Snowmen Brownie Pops.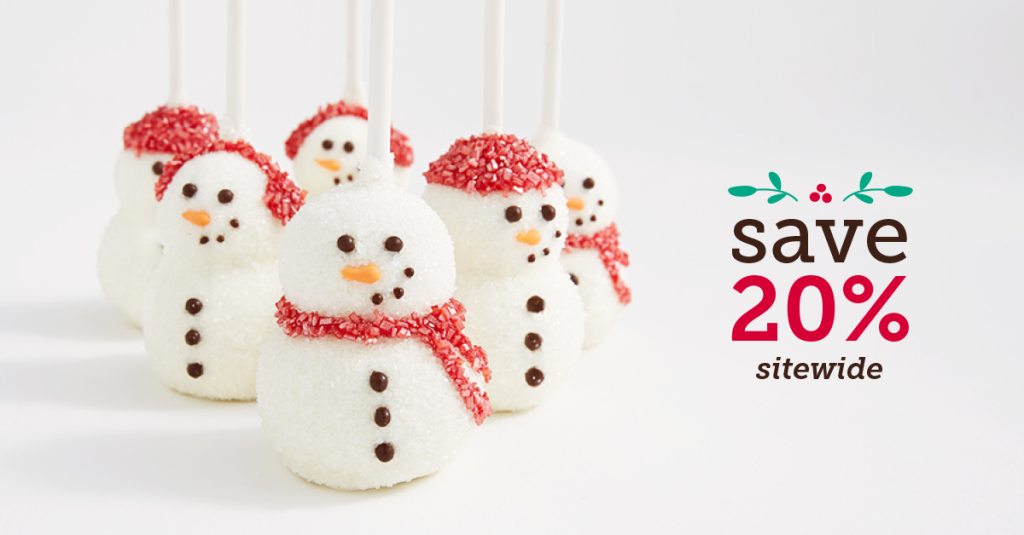 I scouted my house for everything white. Because white tends to go with just about anything, I had a lot of things to choose from. In fact, I didn't have to purchase any decorations or accessories for this cozy little get-together.
After bringing in some cake stands and plates for displaying food, I tucked in miniature trees and scattered vintage ornaments around for extra sparkle.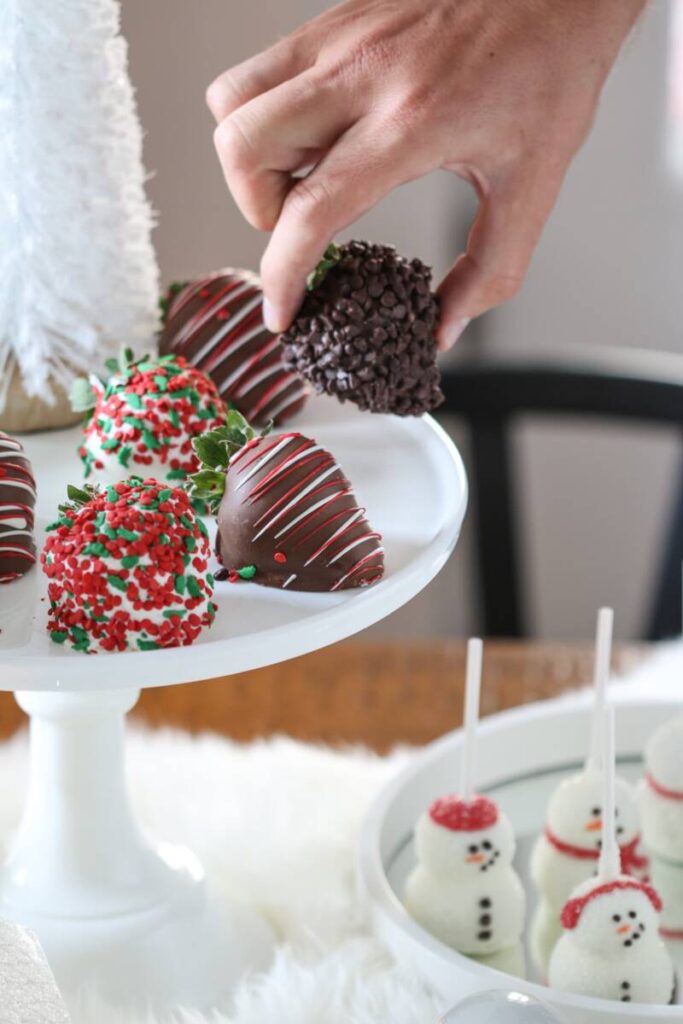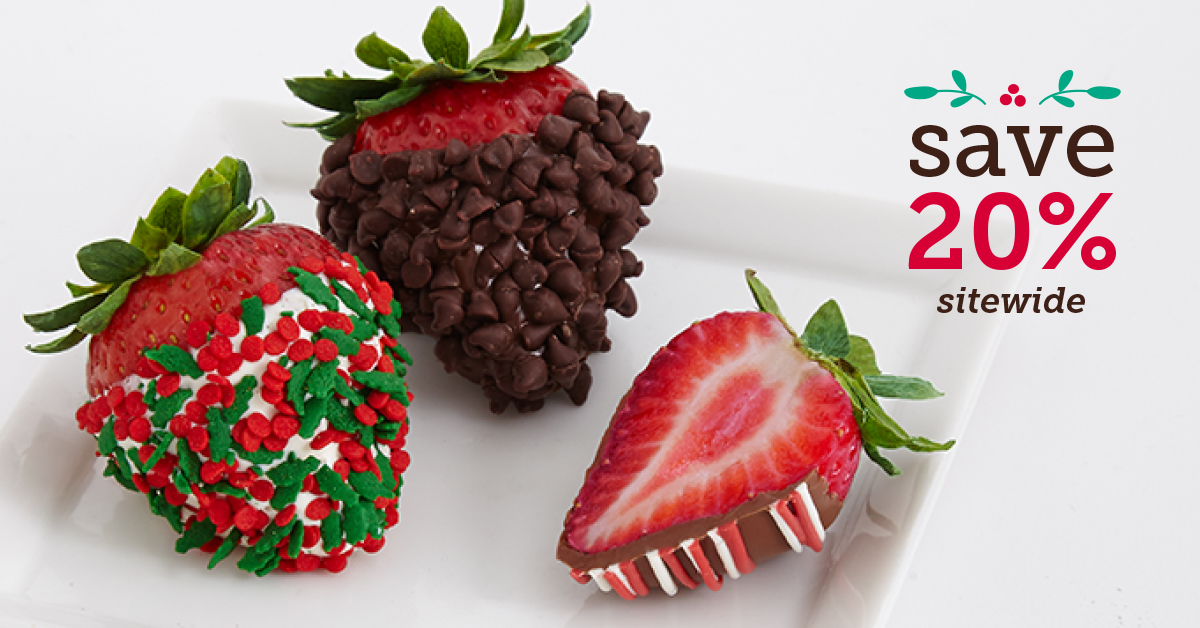 With the display set, I decided to go decadent with my snacks and drinks. Chocolate-covered strawberries and dipped cherries were a must. I also served a few red velvet cake pops, because who doesn't love red velvet?
As I mentioned above, I let my color choice help me to decide on cocktails for the party. In my opinion, it's always a good idea to have a signature drink at a party. While some guests will reach for their favorites, you'd be surprised how many people are excited to try something new.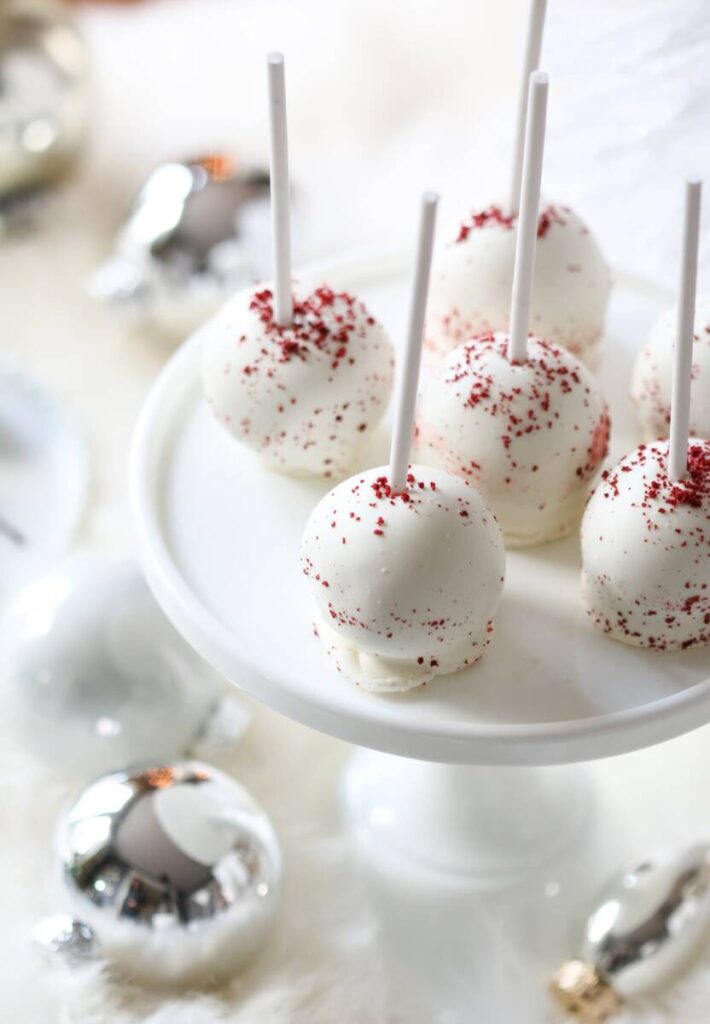 I came up with two recipes for my party that I want to share with you today. Sticking with my white theme, the first cocktail is a White Christmas Martini.
Garnished with a sparkly sugared rim, this cocktail is like an adults-only white chocolate milkshake in a glass. You're going to love it!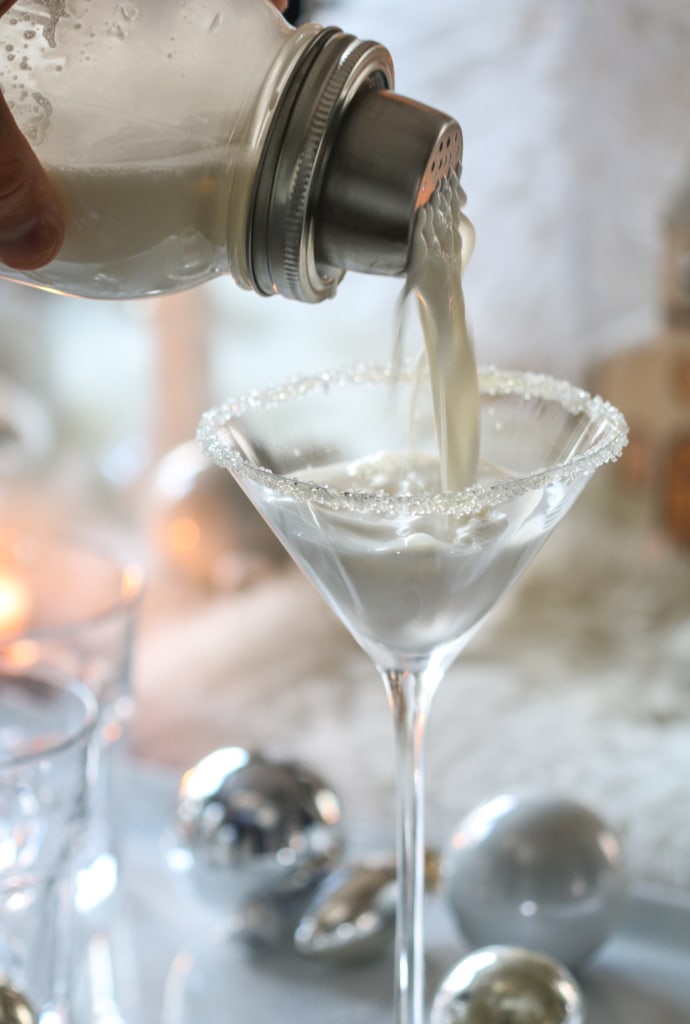 White Christmas Martini
Here's what you will need:
2 ounces vanilla vodka
2 ounce white chocolate liqueur
1 ounce white creme de cacao
1 ounce half-and-half
Honey and coarse sanding sugar for rim garnish
Pour the honey into a shallow dish and put the sanding sugar in another shallow dish. Coat the rim of the glass in the honey; then dip the rim in the sugar to coat evenly. Set the glass aside.
In a cocktail shaker filled with ice, add the vodka, white chocolate liqueur, creme de cacao and half-and-half. Shake vigorously and strain into the prepared martini glass.
For the other cocktail, I decided to put those dipped cherries to work as a garnish. Plus, I love the flavor combination of cherry and almond around the holidays, so this was a win-win.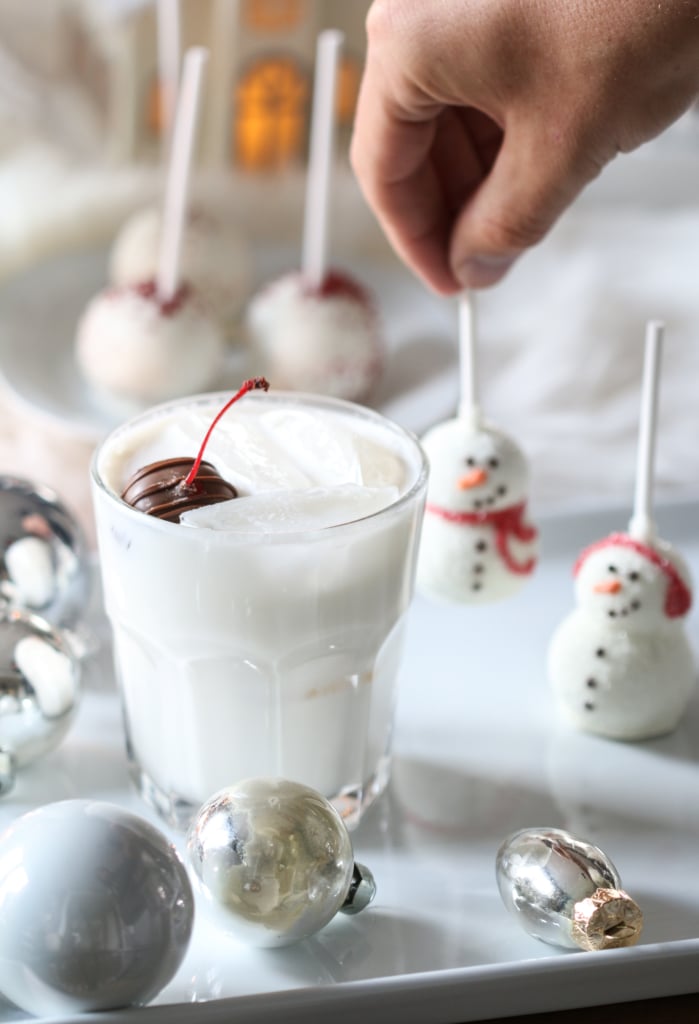 Cherry Almond Cocktail
Here's what you will need:
1 ounce cherry brandy
1 ounce amaretto
2 ounces half-and-half
Dipped cherries for garnish
Add the liqueurs to a tumbler filled with ice. Top with half-and-half. Stir to mix, then garnish with a dipped cherry.
And that's it, friends. Using the white color scheme, I was able to deliver a beautiful and delicious party in no time. I hope you have fun putting together your own color-themed party.
Cheers to you and yours this holiday season!
Michael Wurm, Jr. is a designer and lifestyle blogger. On his blog, Inspired by Charm, Michael shares his love and tips for a decorated life. Whether it's ideas for easy decorating, a delicious recipe, or a unique DIY project, his goal is to provide the tools and inspiration for everyone to live a happy, colorful life.