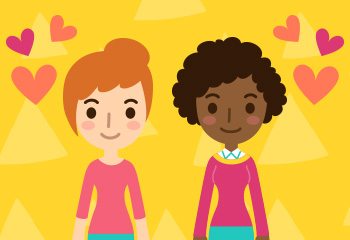 Flowchart: Which Best Friend Duo Are You?


So were you a Monica and a Rachel, or a Serena and Blair? Best friends can get into fights and even disagree from time to time, just like sisters do. But there's comfort in knowing that you have a sidekick that will always have your back no matter what.
15 Ways to Celebrate Friendship
There are many ways to celebrate your best friend. Whether you're near or far, the bond of friendship should always remain intact. If you need some ideas on what to do for National Best Friend Day or any other day of the year, here are a few:
Have a picnic in the park

Plan a road trip

Have a spa day and relax

Binge on the latest chick flicks (via video phone call if they are in another state)

Schedule a fun photo shoot together

Splurge on a fancy dinner and get all dolled up

Surprise them at work with their favorite morning coffee

Exchange stacks of open when letters if they are far away

Choose an adventure you are both a little scared of and brave it together. Rock climbing, anyone?

Go glamping!

Do a gift exchange with a special theme. Do a gift exchange with a special theme, like berries or one of these best friend gifts


Plan a fun scavenger hunt

Have a cook-off

Create a fun music video for each other
A Delicious Duo
Don't forget, June 8th is National Best Friend Day, the perfect time to send your bestie some chocolate treats. Chocolate and strawberries are a duo that never goes out of style.