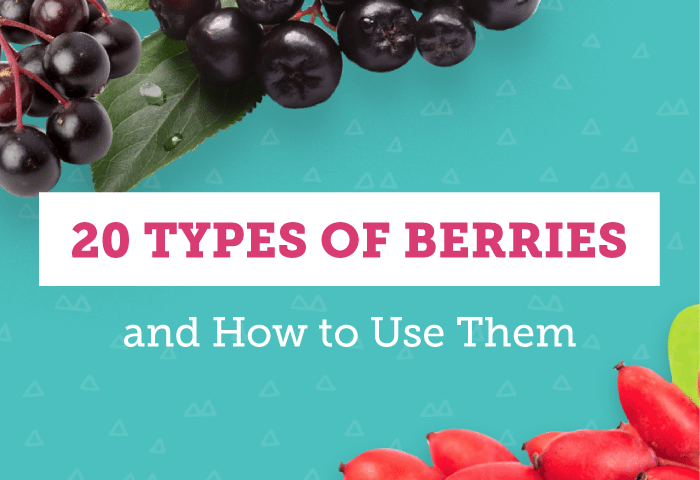 20 Types of Berries and Ways to Use Them
Acai Berry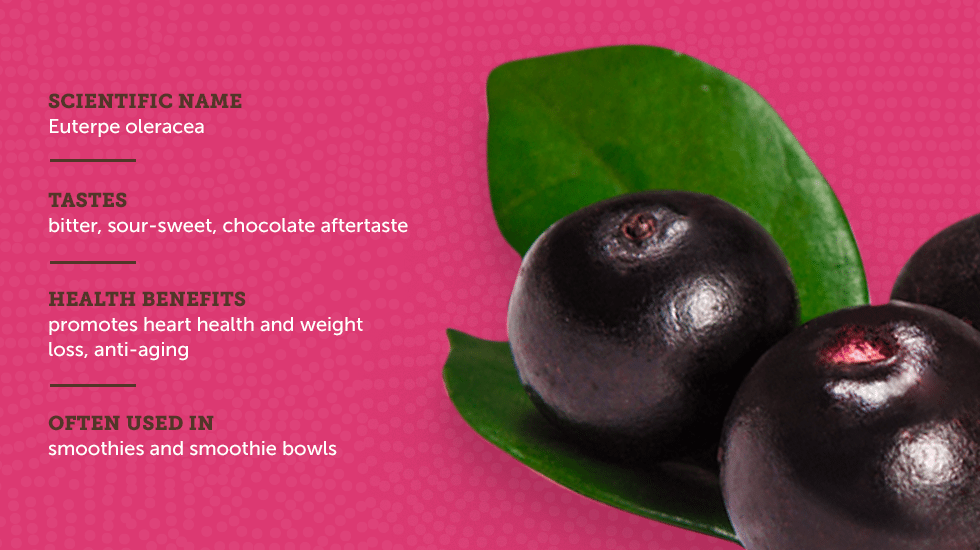 This previously little-known fruit is enjoying its time in the spotlight thanks to the popular acai bowl. Bitter, rich and mildly sweet, it's an antioxidant powerhouse. Enjoy it in the morning with this breakfast bowl from Deliciously Ella.
Barberry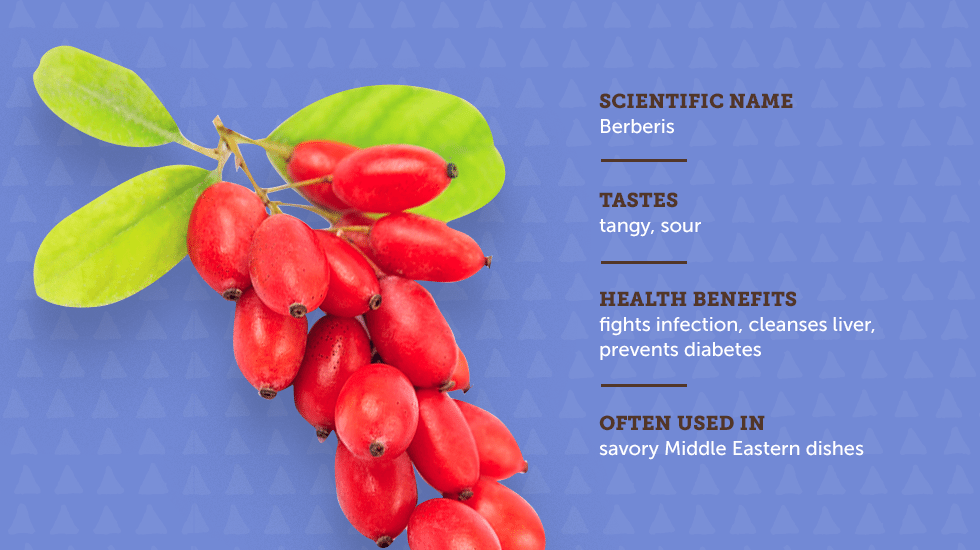 If you've never had a barberry, you're missing out. It's tangy, sour and unique. And with a myriad of impressive health benefits (like diabetes prevention), it's good for you too. Try them in this unique salad from The Persian Fusion.
Blackberry
Well loved for a reason, the beautiful blackberry is a long-standing summer favorite. Each sour-sweet bite of these treats helps with cancer prevention and better brain function. They're delicious in this blackberry cheesecake galette from Smitten Kitchen.
Blueberry
These sky-colored gems are sweet, tangy and deserving of the "beauty food" label. Their powerful combination of vitamins and minerals promises both weight loss and anti-aging effects. For a refreshing treat, try the blueberry coconut popsicles from Beaming Baker.

Boysenberry

These deep red-purple fruits are perfect for more than just pies. Pop one or two in your mouth daily for powerful Alzheimer's and cancer prevention. Or, whip up this easy boysenberry cobbler from Heather Likes Food.
Chokeberry
Don't be fooled by the scary name! Chokeberries, also known as aronia berries, have an invigorating flavor and are great for lowering blood pressure. Try them in a crunchy oatmeal cookie from Deep Roots at Home.
Cloudberry

These heavenly berries are creamy with a slightly tart finish. They're also an integral part of a healthy detox routine and can help strengthen your bones. Interested in trying them? Bake this cloudberry cake from The Food Dictator.
Cranberry
The tart and tangy cranberry has long been known for its UTI-fighting health benefits. But did you know that it can also promote healthy gums? Pop a few in your mouth and enjoy the many health benefits! Or, enjoy them in these cranberry orange pancakes from The Roasted Root.
Currant
Headed to the eye doctor a little too often? Try adding currants to your diet! These sweet and earthy fruits are known to improve optical health. For a unique treat, eat them in these blackcurrant cupcakes from The Brunette Baker.
Dewberry
The intensely flavorful dewberry is at once tart and satisfying. It makes a memorable finish to any meal and promotes healthy skin in the process. Try them in this dewberry cobbler from Homesick Texan.
Elderberry
The pleasantly tart and floral elderberry combats allergies and boosts immunity all at the same time. For a delicious after-dinner treat, make this elderberry ice cream from Honest Food.
Goji Berry
Commonly touted as a superfood, the goji berry is super indeed. It's at once sweet and bitter and can give you a much-needed energy boost. Sample it in these dark chocolate bars courtesy of From the Grapevine.
Gooseberry
Grab a gooseberry next time you want a unique sweet and sour treat. It'll taste delicious and boost your bone strength. It's a sure win in this gooseberry cobbler from Oh Lardy.
Huckleberry
This pie-filling favorite has a distinctly woodsy taste. It's simply delicious in a baked good and it also has antibacterial properties. Try it in a Huckleberry Buckle from Completely Delicious.
Juneberry
Evocative of the summer months, the juneberry is nutty and sweet. It also fights inflammation. For a delicious treat that features juneberries, try the saskatoon berry tart from Chocolate and Zucchini.
Lingonberry
Due to their intense flavor, lingonberries are delicious paired with both sweet and savory dishes. You can also indulge in a second serving of them because they aid in weight loss. For a classic dish, try them in this lingonberry sauce from Tasting Table.
Raspberry
The unique texture and vibrant color of raspberries make them a crowd favorite. They're also deliciously sweet and can help fight wrinkles. If you're craving a chocolatey sweet treat, try these raspberry brownies from Live Well Bake Often.
Salmonberry
Perhaps one of the most interesting berries on this list, the salmonberry's flavor is both herbaceous and floral. It's the perfect complement to any meal. Plus, it's been known to lessen stomach pain. Looking for all of the salmonberry's benefits in a delicious dessert? Try this salmonberry pie from Art of the Pie.
Strawberry
The seedy and sweet strawberry is delicious in everything from jam to muffins. It also fights cancer and boosts immunity. Enjoy it with this the strawberry jam recipe from Moms Need to Know. Or, of course, you could always try some dipped in chocolate.
Tayberry
If you've never had a tayberry, now's the time to try it. It's pleasingly sweet and bitter. Plus, it's known to lower cholesterol. Taste it in this tayberry jam recipe from Hitchhiking to Heaven.
Berry Knowledge at Your Fingertips
For easy access to all of the berry knowledge you need, check out the infographic below. Print it out and display it in your kitchen for fruity inspiration at your fingertips.

All of the berries on this list make an awesome midday snack or after dinner treat. But if you're craving something fruity, and a little decadent, we have an even better idea. We're thinking something fresh, juicy and chocolate dipped.
Sources:
www.stylishwalks.com | www.besthealthmag.ca | www.onlyfoods.net | www.womenfitness.net | www.healthyfocus.org | www.globalhealingcenter.com | www.thespruce.com | www.gardeningchannel.com | www.organicfacts.net 1, 2, 3, 4 | www.draxe.com 1, 2, 3, 4, 5