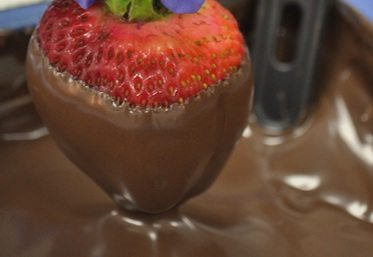 Tasty Things That can be Dipped in Chocolate
It's the secret to any great dessert, a surefire way to indulge a sweet tooth and a great way to spoil dinner guests. We're talking about chocolate of course! From chocolate croissants and muffins in the morning to chocolate cupcakes or cookies in the afternoon and rich chocolate layer cakes in the evening, there are hundreds of delicious ways to enjoy chocolate with dessert. Chocolate gifts make great birthday gifts for your wife, gifts for boyfriend or thank you gifts for any occasion.
Chocolate Dipped Strawberries
Whatever the occasion you're catering, there's a fun chocolate dipped treat to match, starting with the chocolate strawberry. It's a classic romantic treat and a Valentine's Day favorite for girlfriends. But just like a good bottle of wine or wearing that favorite pair of shoes, why wait to enjoy the good things in life? Stir things up and make any night special with a few chocolate dipped berries – especially when they're fresh, ripe and in season.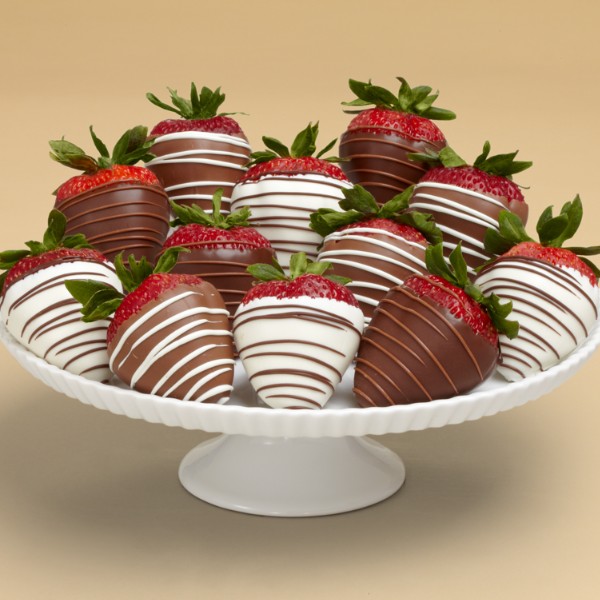 Chocolate Dipped Banana Popsicles
For a sweet treat for kids at a birthday party, mix things up with a big tray of chocolate dipped banana popsicles. Kids usually prefer a milk chocolate covering, so melt some milky rich chocolate for this recipe. Then, to make your popsicles, either cut large bananas in half or use a bunch of mini bananas. Simply spear each banana with a kebab stick, dip into chocolate, sprinkle with colorful sprinkles or nuts and then place on a paper-lined tray in the freezer until you're ready to enjoy.
Chocolate Dipped Pretzels
For game night or snack time, blend salty and sweet with chocolate dipped pretzels. Pretzel rods are the easiest to dip, and look great displayed on the table. Why not dip in a range of different types of chocolate like milk, white or dark chocolate?
Chocolate Dipped Coconut Macaroons
For a sweet surprise that makes the grade for more sophisticated events like baby showers, bridal showers or special celebratory brunches, go for chocolate dipped coconut macaroons. Great as a little after dinner treat or as part of a dessert buffet, the tropical sweetness of coconut blends perfectly with chocolate.
Chocolate Dipped Cookies
And finally, if you want to turn a delicious home-baked cookie into a super delicious home-baked and home-dipped cookie, try dipping in chocolate. You could even attempt dipping some childhood favorites like Oreos.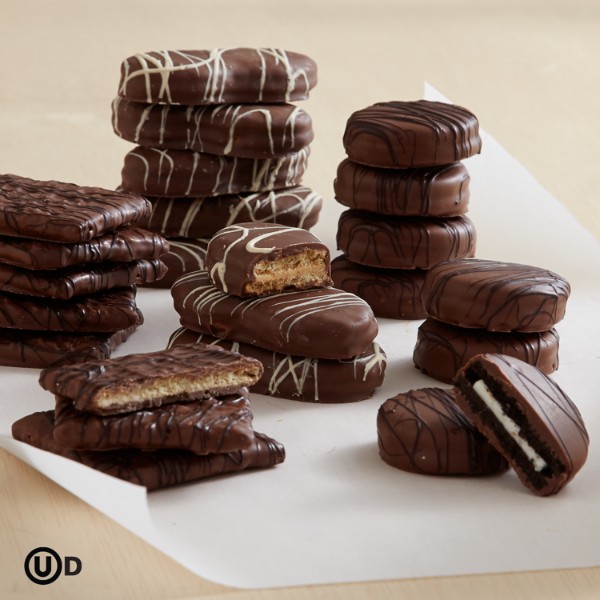 What's your favorite thing to dip in chocolate? Share your tasty chocolate dipped recipe below!