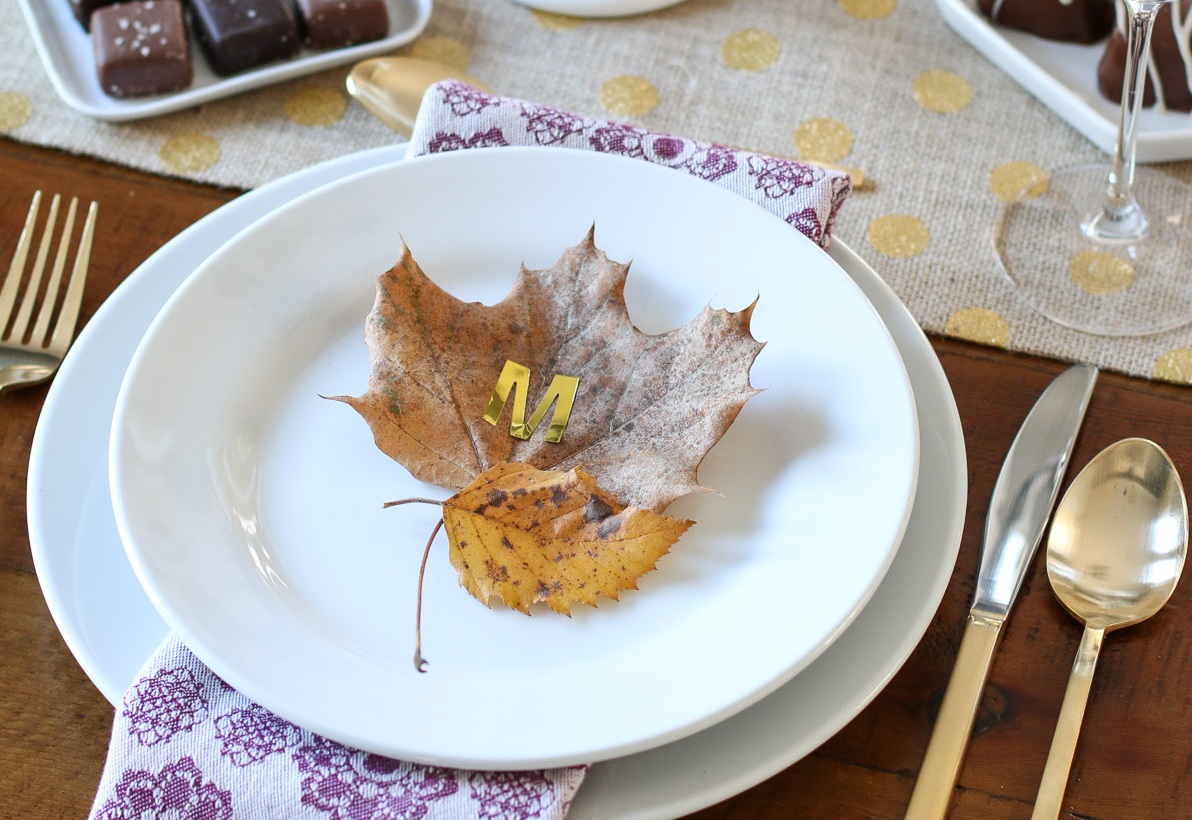 3 Quick Thanksgiving Table Decorations
Let's kick things off with these small rosemary wreaths. They are a fun and fragrant way to welcome guests to your table.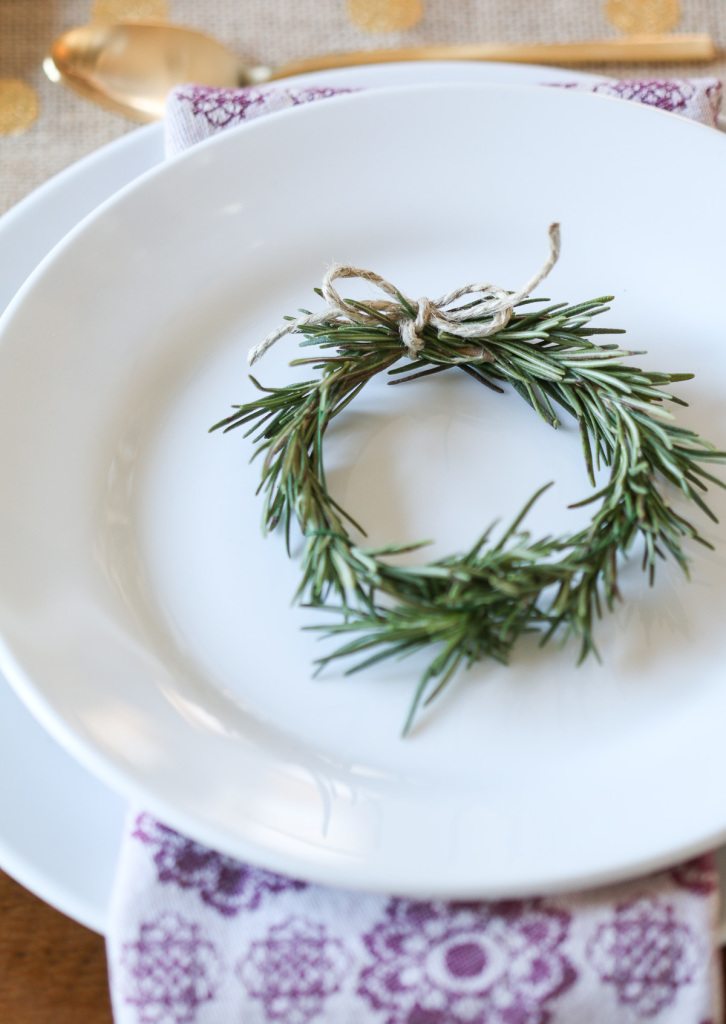 In no time, you can whip up a collection to decorate every plate on your table. All you need is floral wire, twine and fresh rosemary.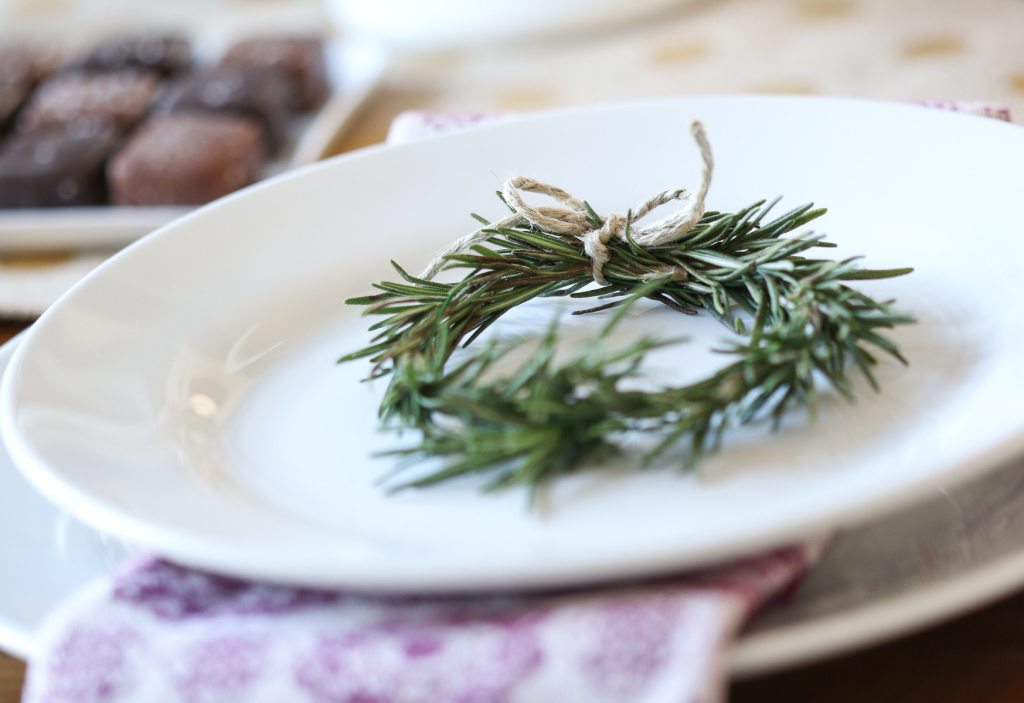 Simply tie the rosemary to the floral wire using a small piece of twine. Then, wrap the floral wire around the rosemary and shape it into a circle.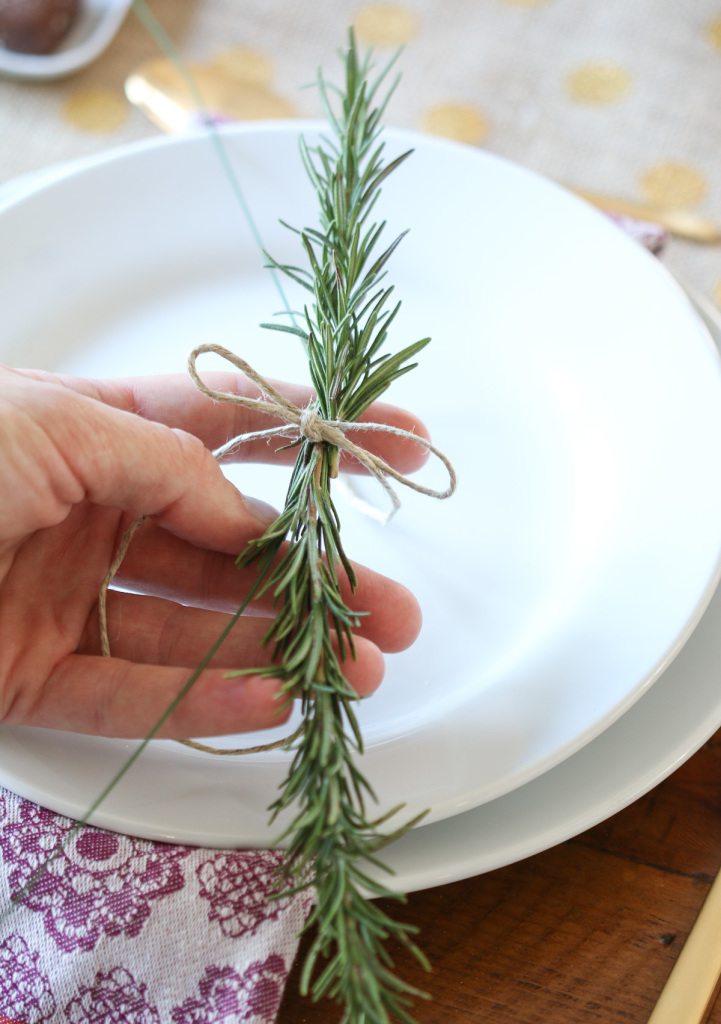 Snip off any excess floral wire and tie the twine in a bow. Your mini-wreaths are complete. How easy is that?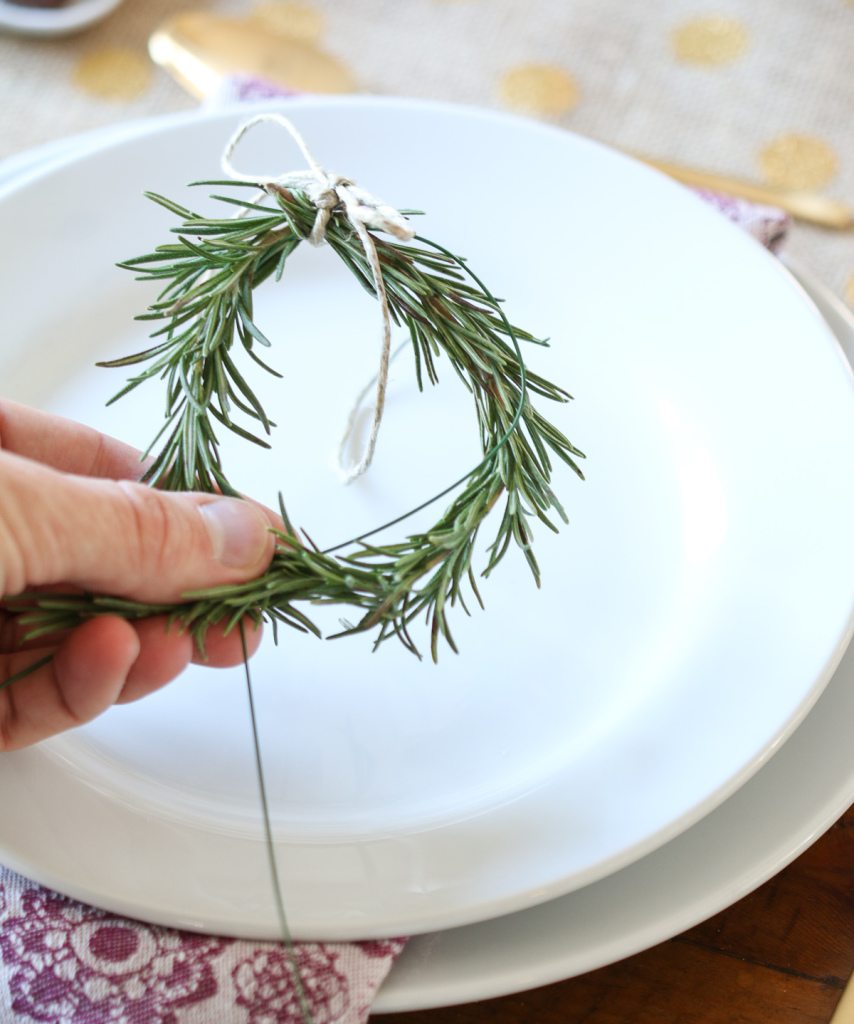 If you don't have fresh rosemary available or want to be more frugal, use a clipping of pine from the yard.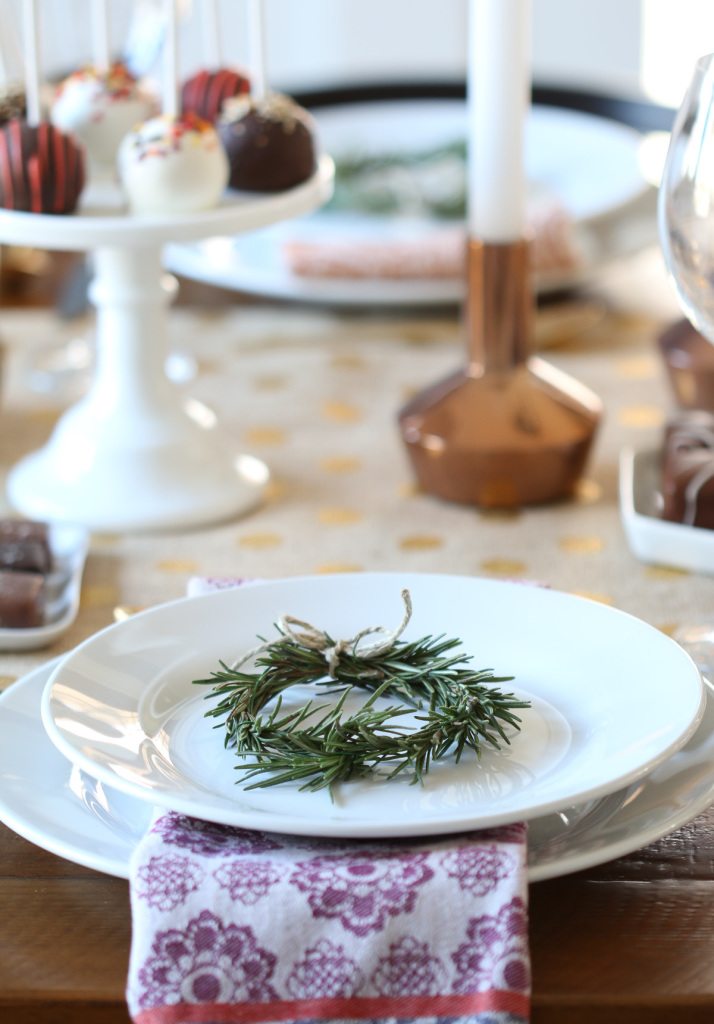 Shari's Berries Pairing: Keep it classic and delicious with these Pumpkin Cheesecakes.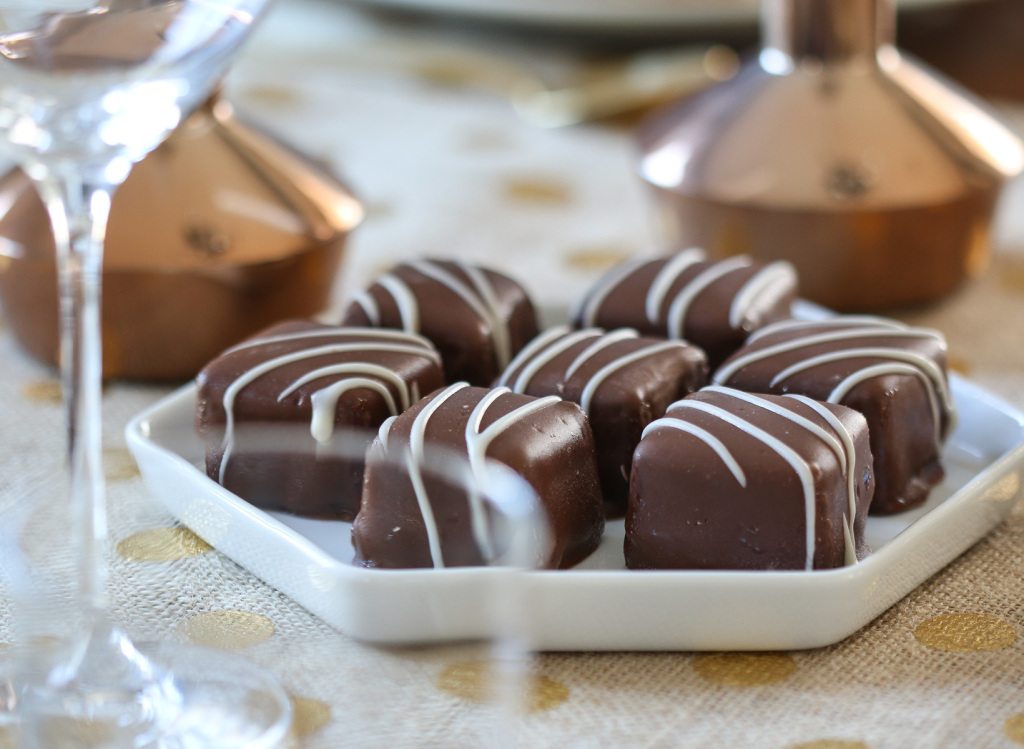 Next, if you need a splash of color on your table, try this color-wrapped wheat. Simply purchase dried wheat from your local craft store. Then, using colored embroidery floss, wrap a few stalks of wheat together.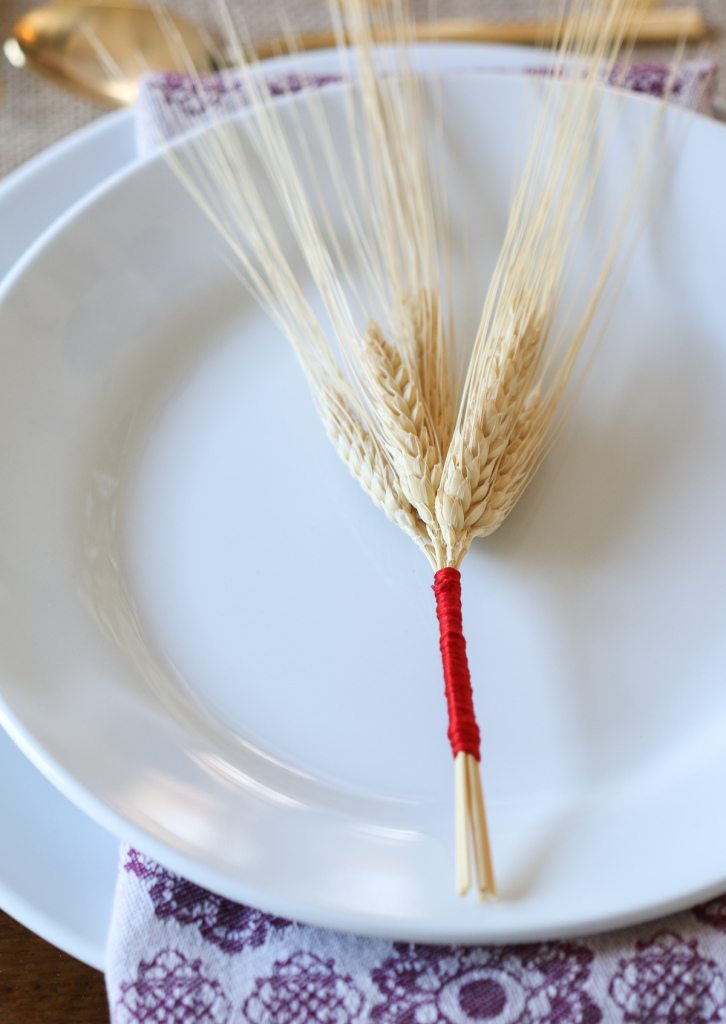 You can use any color combination that matches your table. Here, I topped a place setting with one colorful bundle of wheat.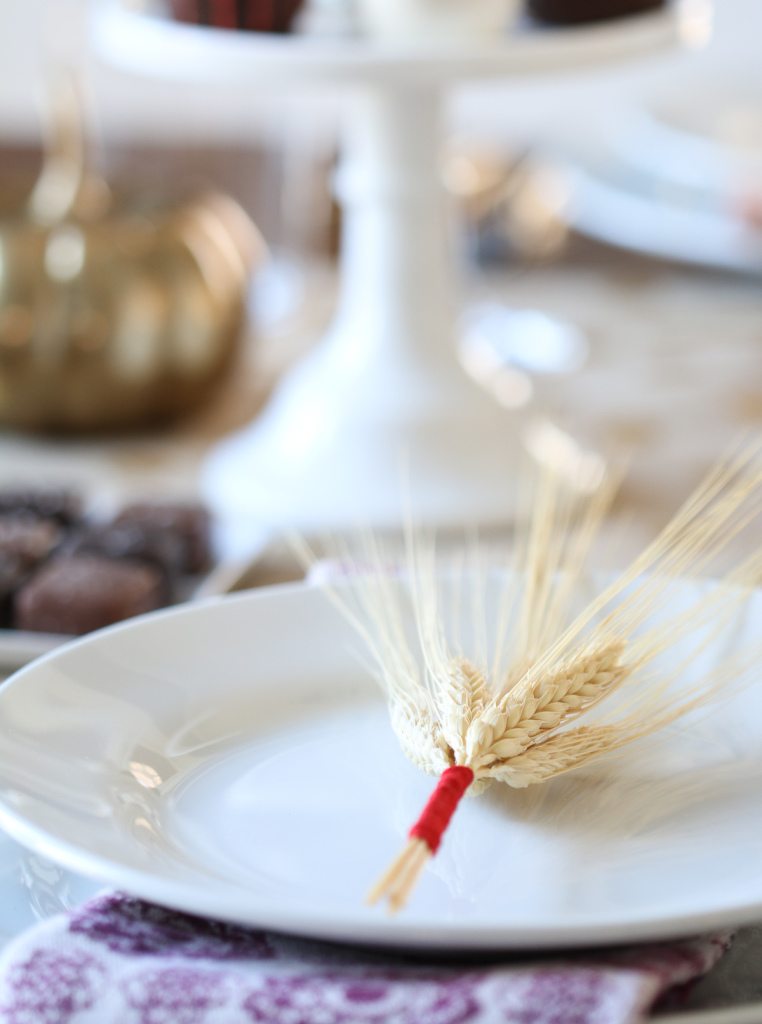 You can tie the whole table together by creating a centerpiece with a group of this color wrapped wheat. Head on over to my blog, Inspired by Charm, for the full tutorial.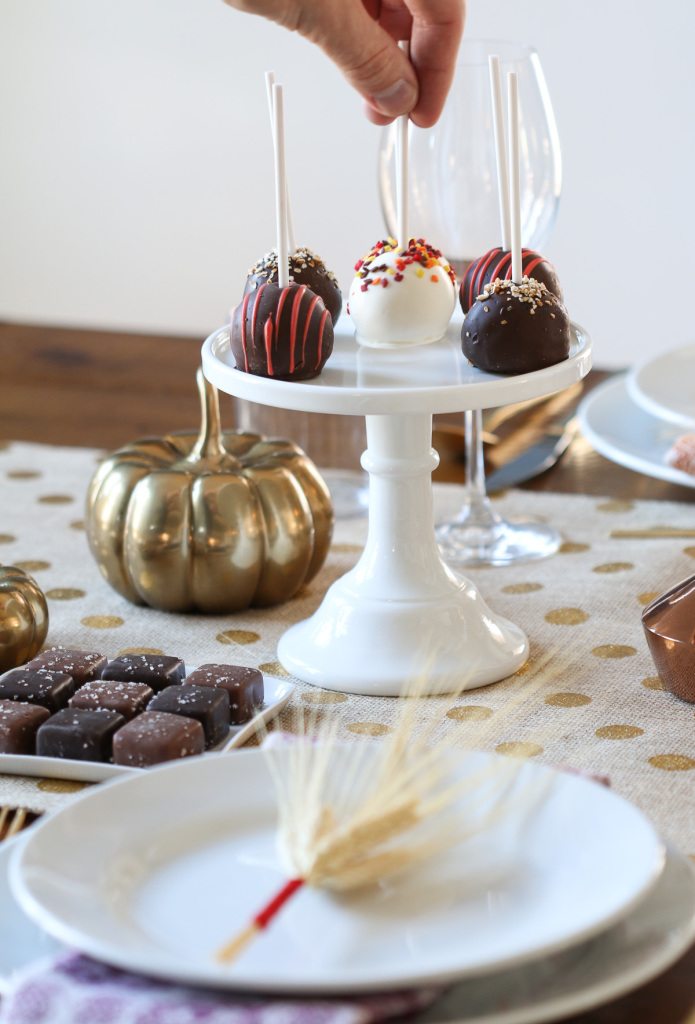 Shari's Berries Paring: Keep it colorful and tasty with Seasonal Cake Pops.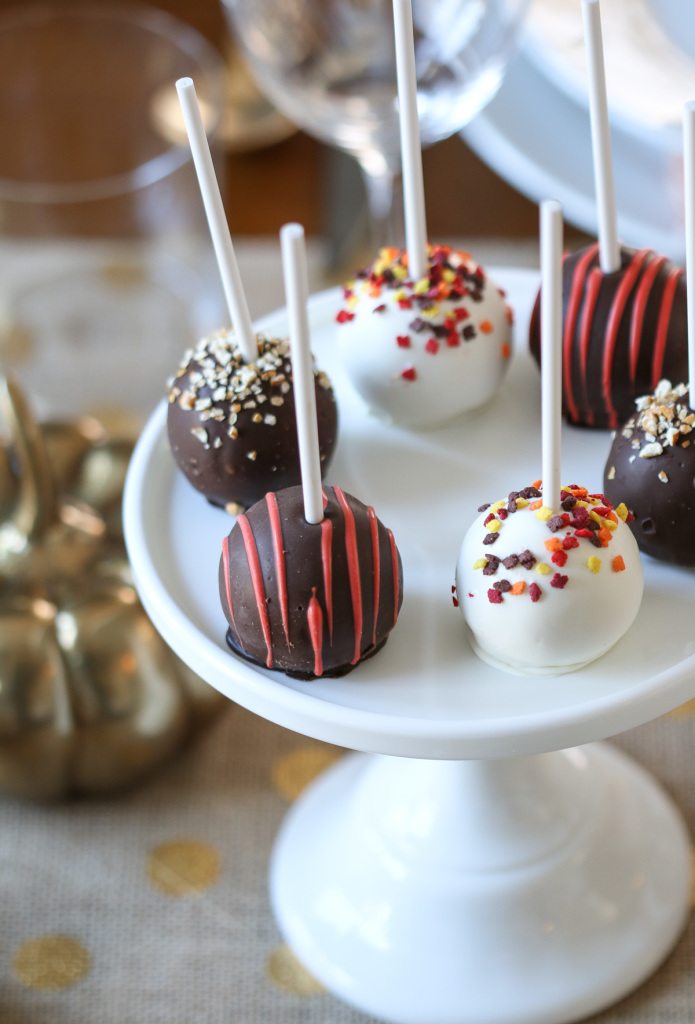 Finally, every table needs a little bling, and this idea couldn't get any easier.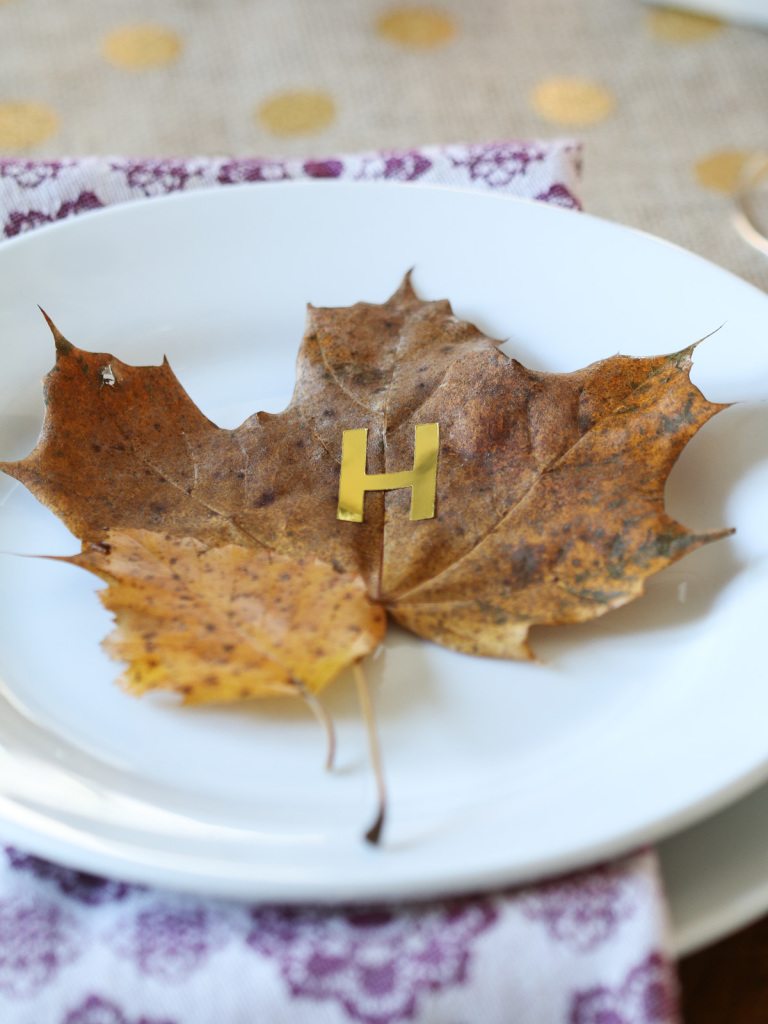 All you will need are gold metallic alphabet letters and fallen leaves from your yard.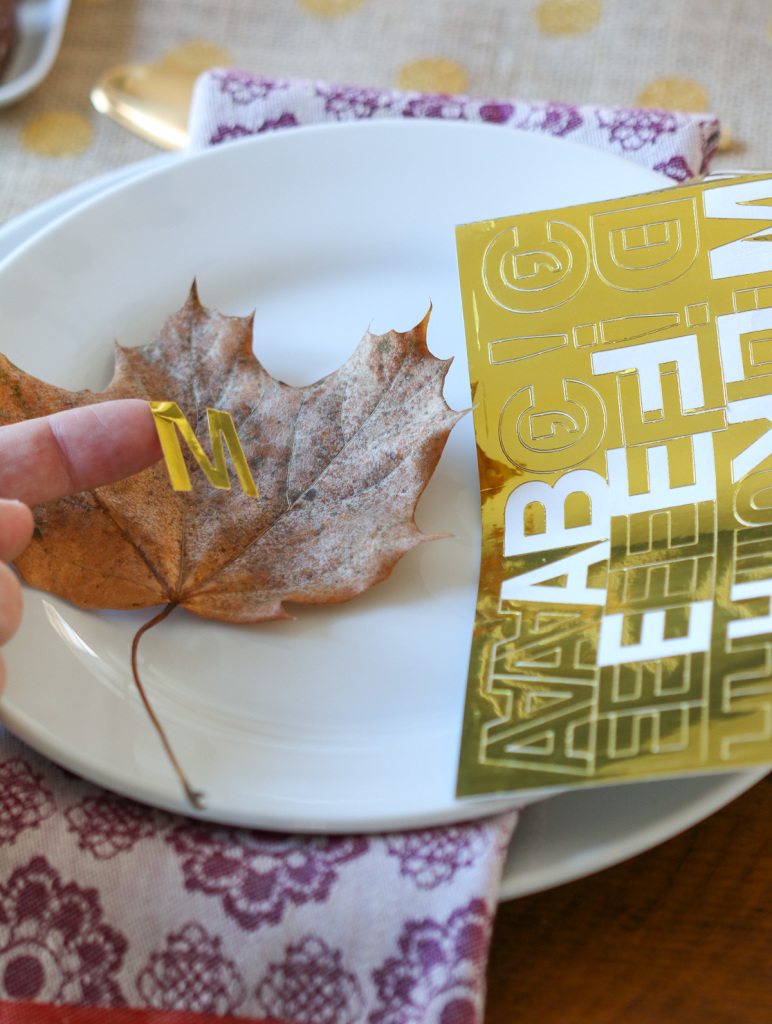 Using the first letter of the name of each of your guests, apply one letter per leaf. Then place each leaf on a plate or napkin to complete the look!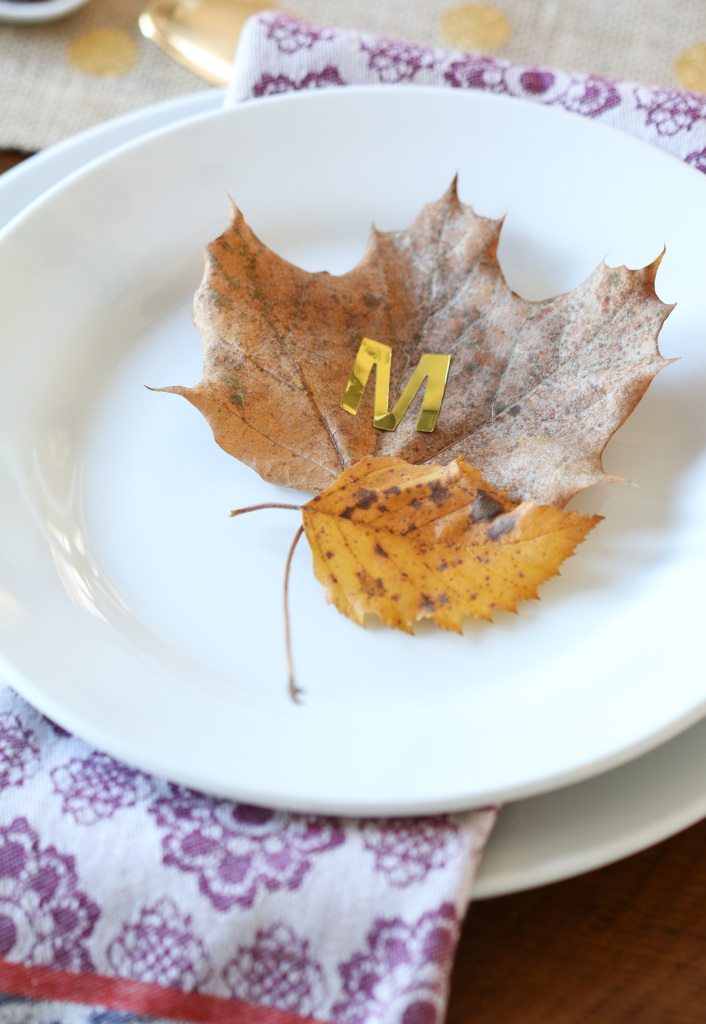 A festive place card with a little bling! I love the simple things that bring it all together.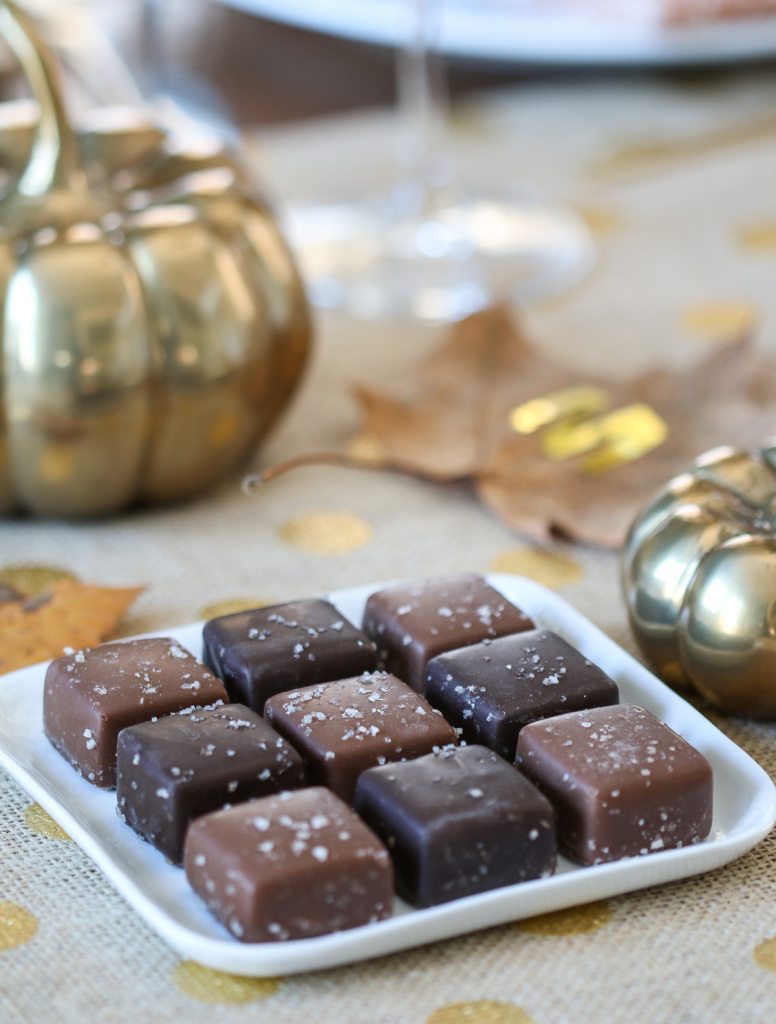 Shari's Berries Paring: Add sweet sparkle with these Sea Salt Caramels.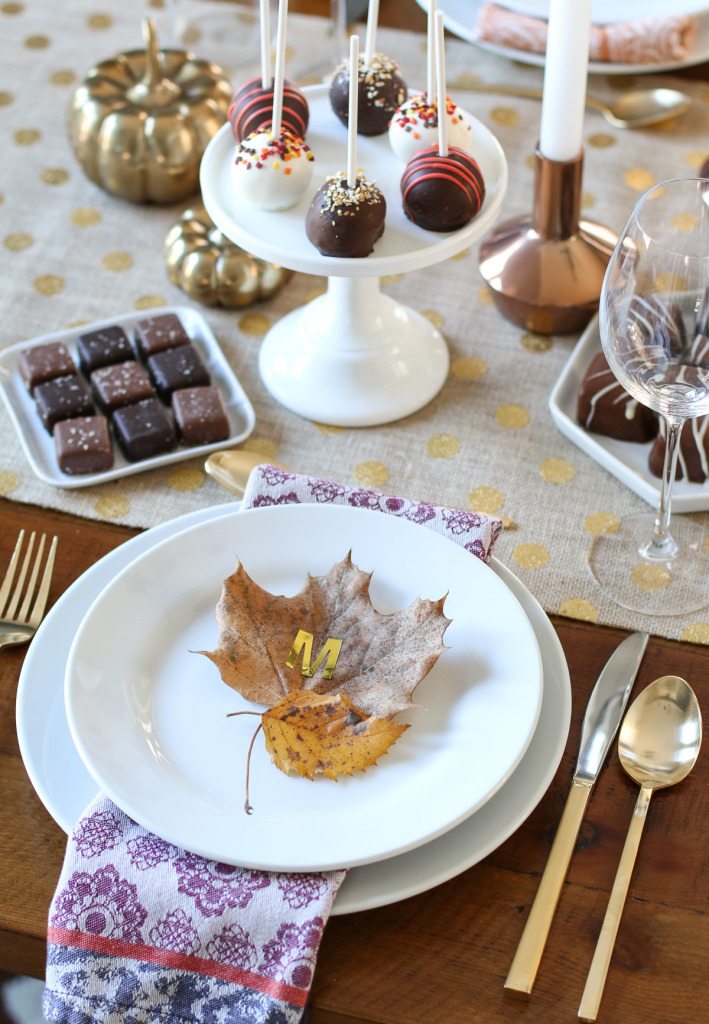 I hope you enjoyed these three quick Thanksgiving table embellishments. I also hope that they save you time this holiday season, giving you extra moments to enjoy the day, your family and your fabulous-looking table.
Happy Thanksgiving!
Michael Wurm, Jr. is the blogger behind the widely popular lifestyle blog, Inspired by Charm, where he shares his love and tips for a decorated life. Whether it's ideas for easy decorating, a delicious recipe, entertaining inspiration, or a unique DIY project, his goal is to provide the tools and ideas for everyone to live a happy, colorful life.