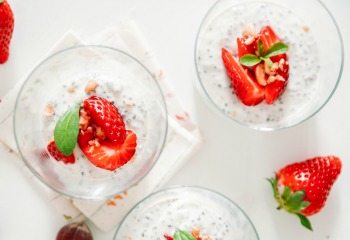 50 Strawberry Dessert Recipes to Satisfy Your Craving
Strawberry Cheesecake Brownies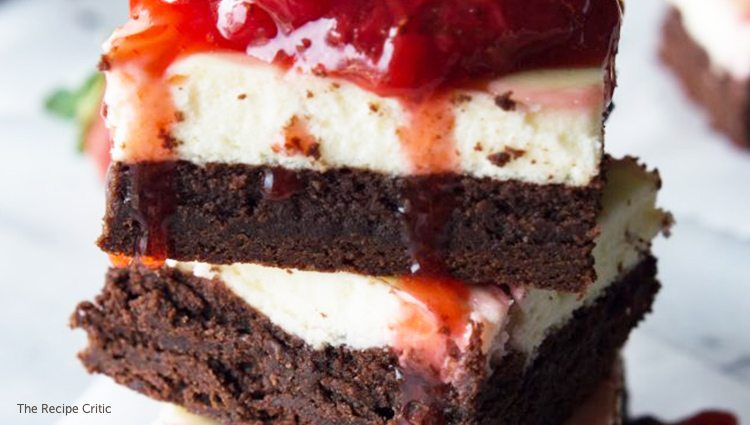 What do you get when you combine chocolate, cream cheese and a fresh berry topping? You can let us know after you finish eating it. These brownies from The Recipe Critic will hit the spot every time.
Layered Strawberry Trifle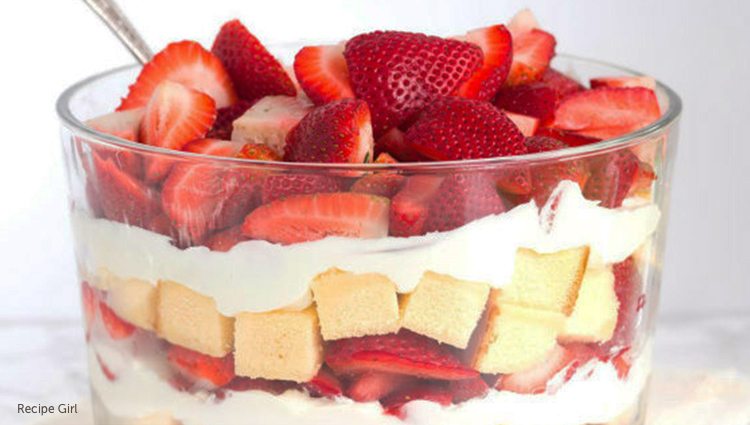 For a dessert that's as pretty as it is easy, check out the layered strawberry trifle from Recipe Girl. The creamy pound cake and juicy berries are the perfect combination for impressing house guests.
Strawberries and Cream Cheese Puff Pastry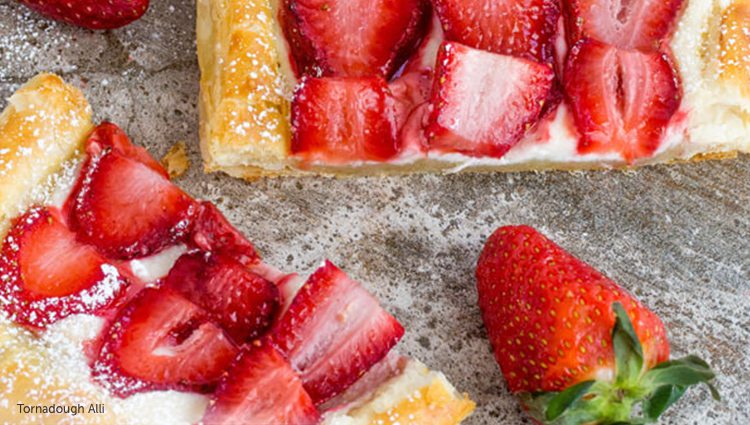 If you're looking for an indulgent Sunday breakfast, try this strawberries and cream cheese puff pastry from Tornadough Ally. It's equal parts creamy, flaky and delicious.
Chocolate Covered Strawberry Cupcakes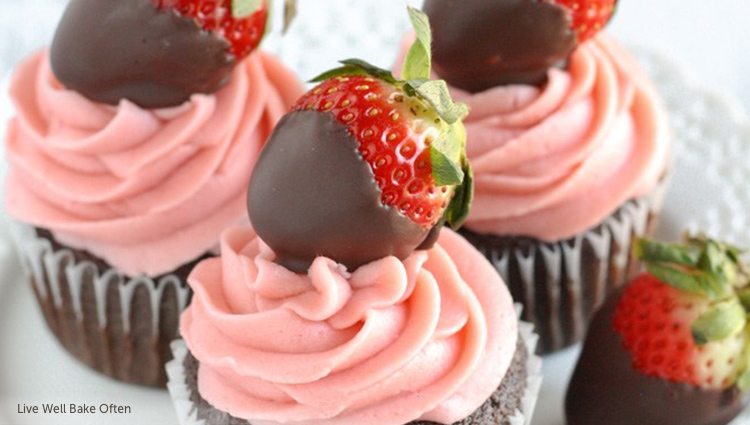 It's no secret that we're big fans of chocolate dipped strawberries, so we love Live Well Bake Often's cakey take. The pale pink frosting and elegant fruit topping makes these ideal for a baby or bridal shower.
Strawberry Champagne Cake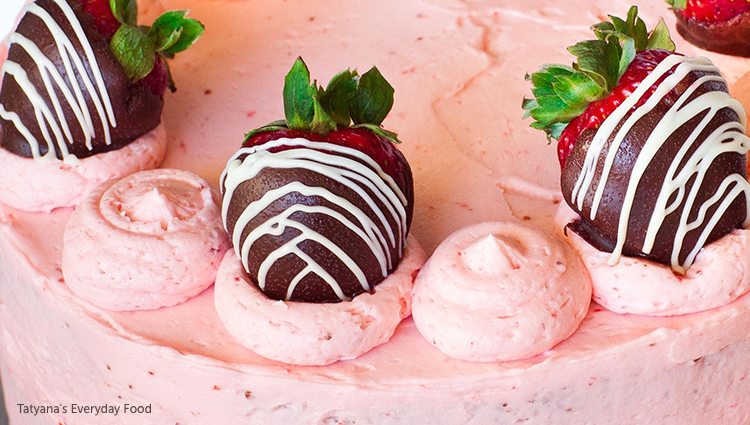 If you've ever dreamed of eating a pink cloud in cake form, now's your chance. The strawberry champagne cake from Tatyana's Everyday Food is as dreamy as it sounds.
Strawberry Lemonade Cake Bites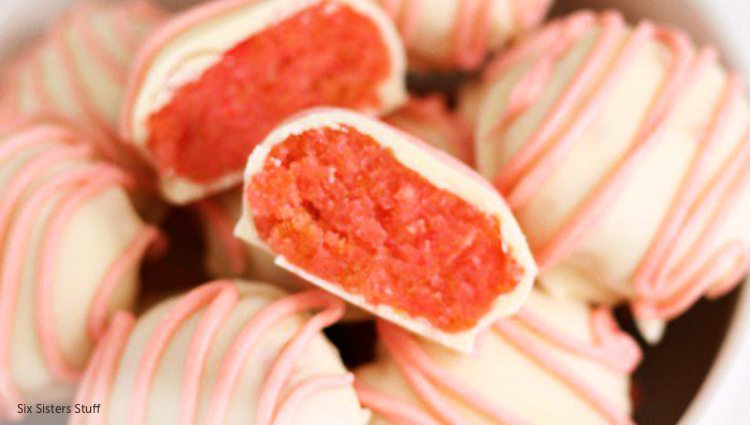 Relive the summery lemonade stands of your youth with this recipe for strawberry lemonade cake bites from Six Sisters' Stuff. They make a sweet and nostalgic finish to an afternoon picnic with family.
Strawberry and White Chocolate Charlotte Cake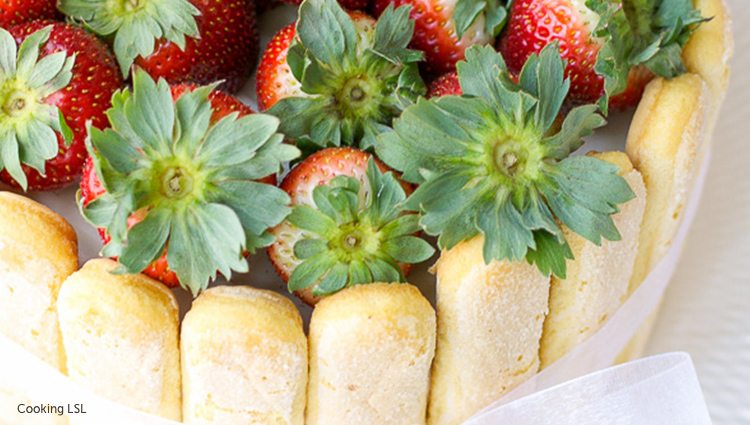 Adorable berry decadence, all tied up in a bow. That's how we describe the strawberry and white chocolate charlotte cake from Cooking LSL.
Chocolate Covered Strawberry Petit Fours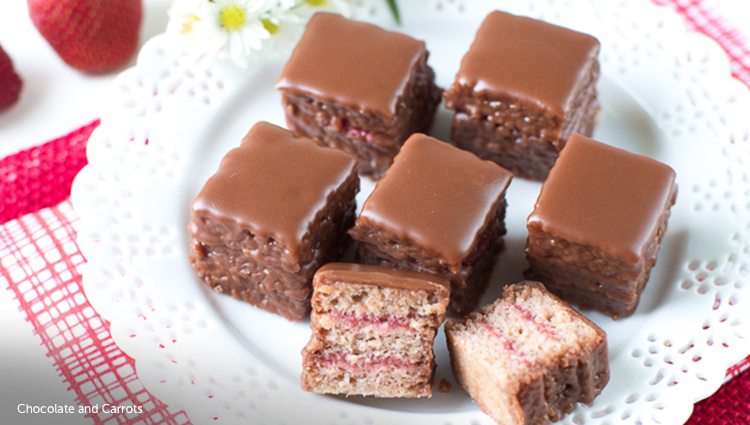 Is there anything more precious than bite-sized cakes? How about bite-sized cakes filled with pink strawberry jam. Chocolate and Carrots shows you how to make them.
Strawberry Cheesecake Brownie Brittle Ice Cream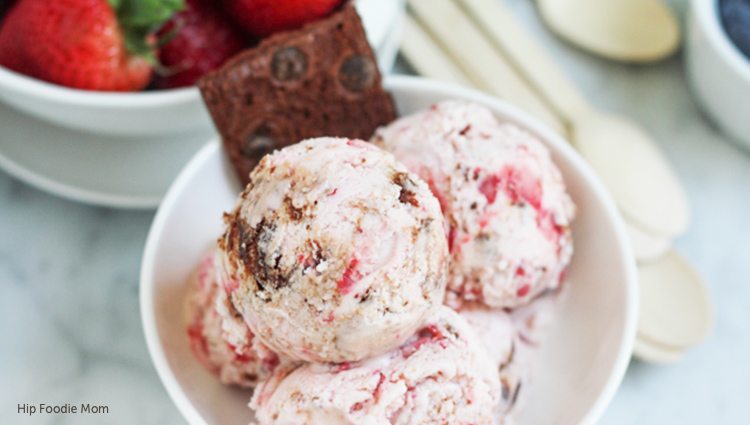 Sometimes vanilla just won't do. When you're in the mood to pull out all the stops, make this creamy-cool confection from Hip Foodie Mom. It makes an ordinary night feel special when you serve it after dinner.
Candied Strawberries
Strawberries may be nature's candy, but for the days you want something extra sweet, Ashlee Marie has you covered. Picture a crispy candy shell with a succulent berry underneath. Is your mouth watering yet?
Strawberry Shortcake Fudge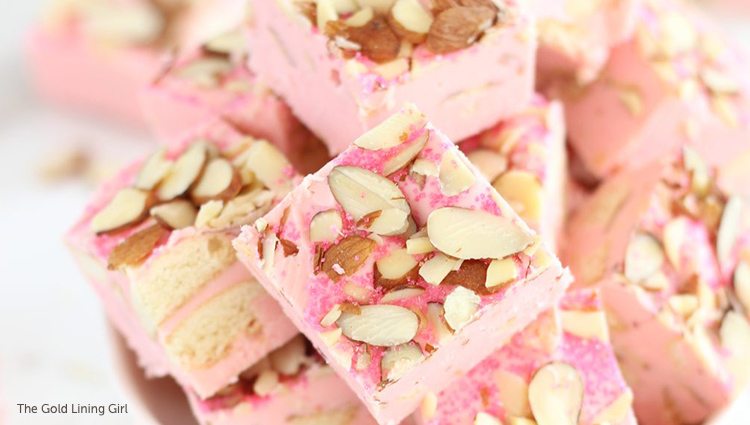 Be gone boring brown fudge! This strawberry shortcake version from The Gold Lining Girl is far cuter. Topped with strawberry frosting and crunchy slivered almonds, this treat is all about decadence.
Strawberry Coconut Truffles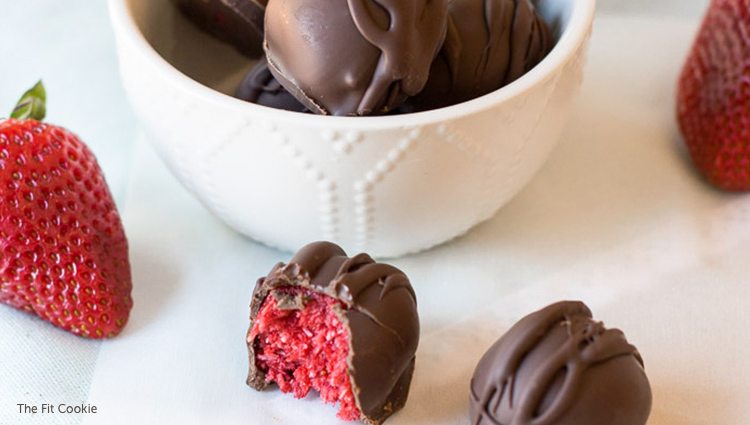 Reap the benefits of two healthy fruits in one delicious and chocolaty treat. The Fit Cookie's chewy, colorful strawberry coconut truffles are a guilt-free pleasure.
Strawberries and Cream Rock Candy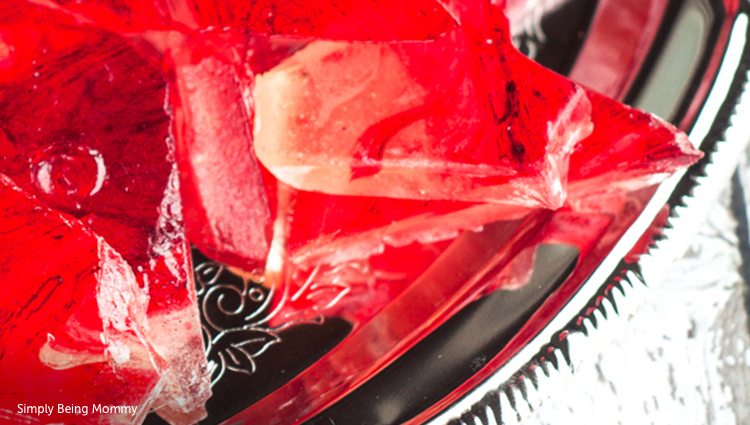 This recipe from Simply Being Mommy puts a delicious spin on your favorite childhood science experiment. Make some with the little one in your life or save it all for yourself. We won't tell!
Strawberry and Pistachio Nougat
Looking for an elegant hostess gift? Look no further than this strawberry and pistachio nougat from Sous Chef. The beautiful green nuts add a splash of saturated color to this pale pink confection.
Fresh Strawberry Granita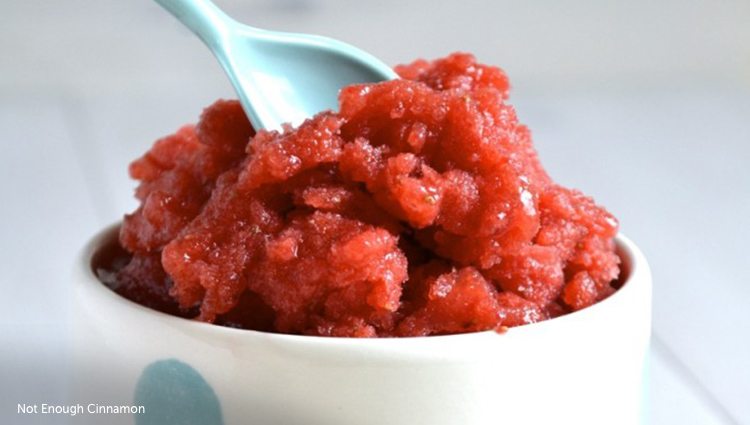 Nothing cools you down on a warm summer day like a fresh granita. This simple strawberry ice from Not Enough Cinnamon has our hearts. Slip on some shades and enjoy it in the sunshine.
Strawberry Shortcake Macarons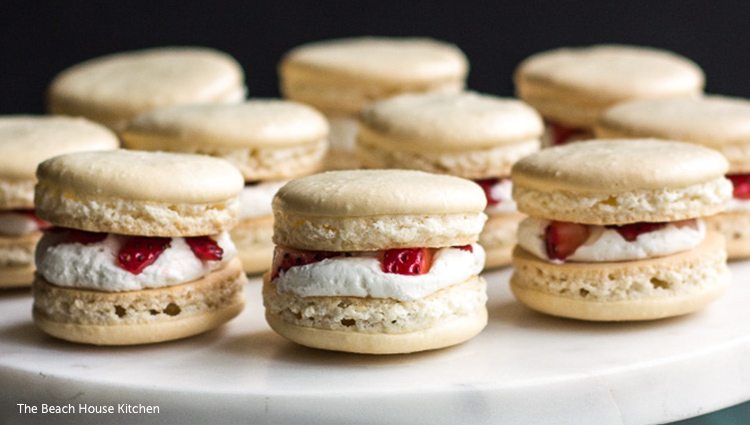 The macaron trend is here to stay and we love this strawberry shortcake version from The Beach House Kitchen. Layers of puffy cream and fresh strawberry will have you reaching for seconds.
Strawberry Custard Filled Donuts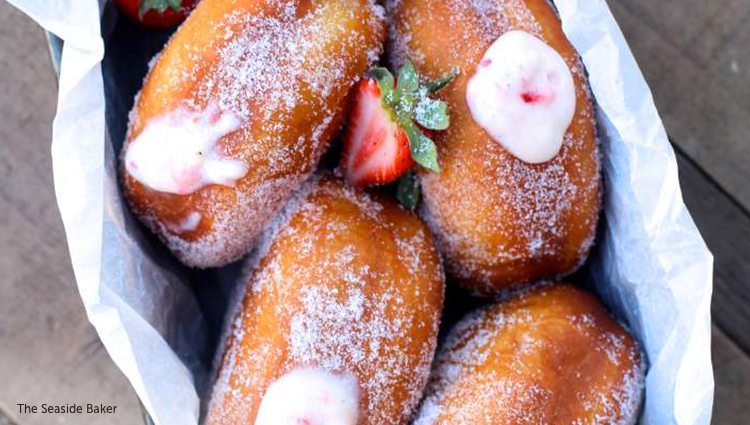 Craving the nostalgia of a filled donut? Try this berry-filled modern version from The Seaside Baker. They look gorgeous bundled in a paper bag and left on a neighbor's doorstep.
Pavlovas with Strawberry and Balsamic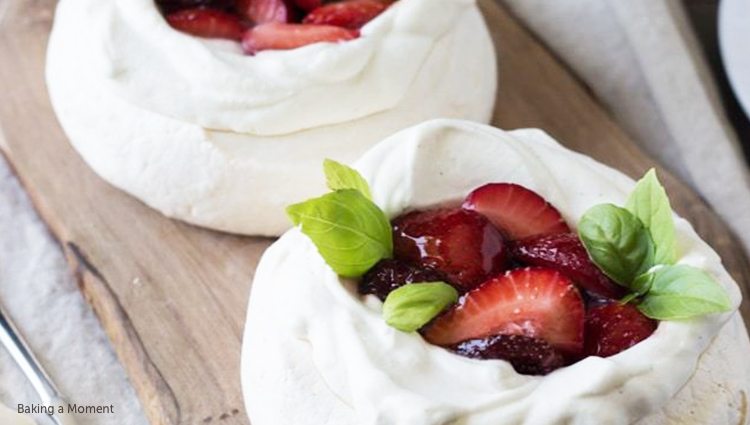 If you're craving something simple, yet sophisticated, try this tasty and beautiful treat from Baking a Moment. These sugary clouds are topped with fresh jam and accented with a handful of basil.
White Chocolate Strawberry Blondies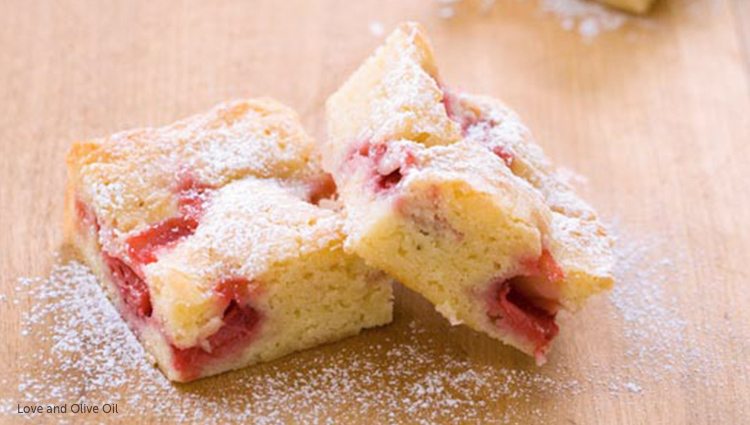 Few fruits pair better with white chocolate than strawberries. The white chocolate strawberry blondies from Love and Olive Oil are a match made in confectionery heaven.
Strawberry Oatmeal Cookies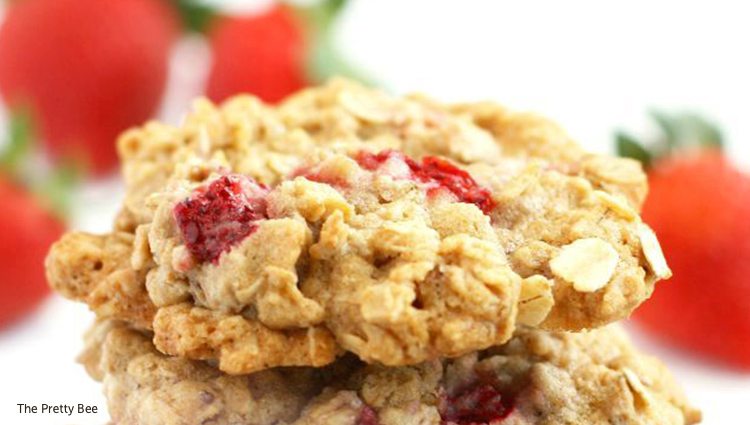 Few things are more comforting than a classic oatmeal cookie, and this strawberry version from The Pretty Bee is no exception. Pair with a large glass of milk and your coziest blanket.
White Chocolate Creme Brûlée with Strawberry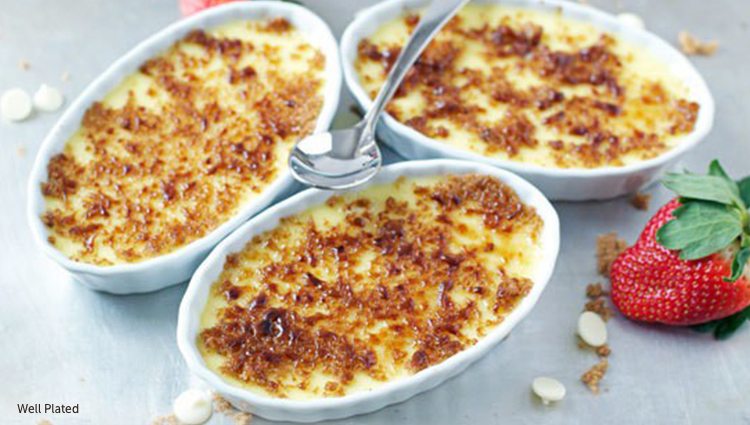 If you need a dessert to celebrate something big (or even something small), look no further than the white chocolate creme brûlée with Strawberry from Well Plated.
Strawberry Coconut Macaroons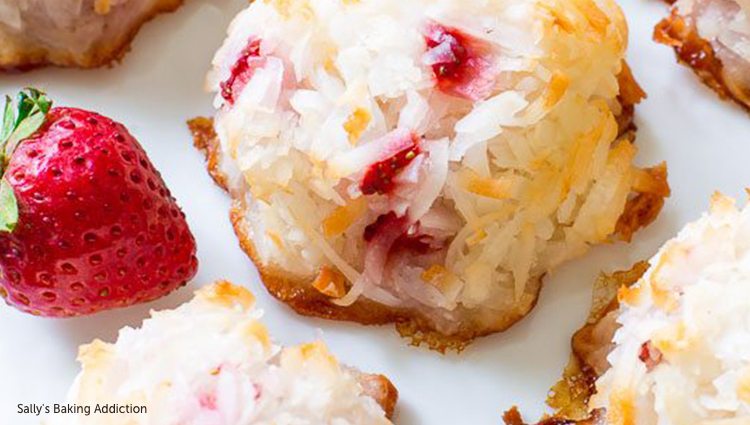 If macarons aren't your thing, grab a macaroon! These strawberry coconut ones from Sally's Baking Addiction won't disappoint. They're great with coffee in the morning and they're perfectly portable.
Strawberry Cheesecake Crescent Ring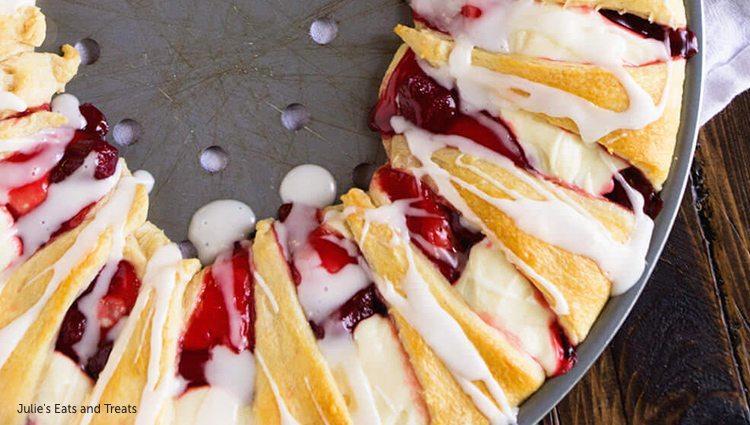 This isn't the kind of ring you propose with, but your guests may want to marry you after eating it! It's sweet, indulgent and beautiful. Learn how to make it on Julie's Eats and Treats.
Strawberry Cannoli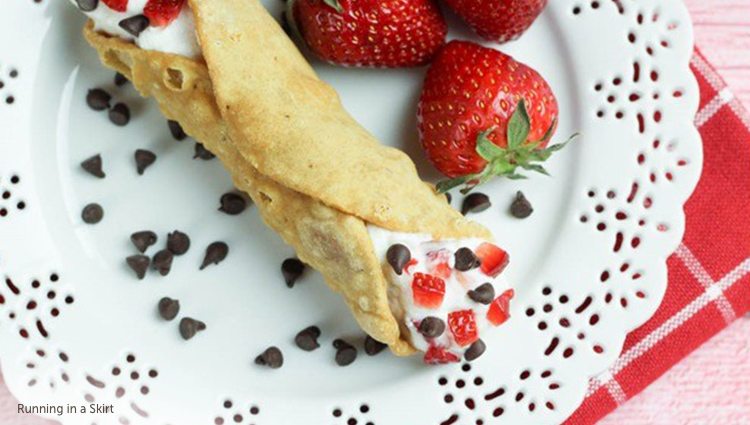 Craving something unique? For an Italian twist on our favorite berry, try the strawberry cannoli from Running in a Skirt. It's crunchy, creamy and utterly charming.
Fresh Strawberry Muffins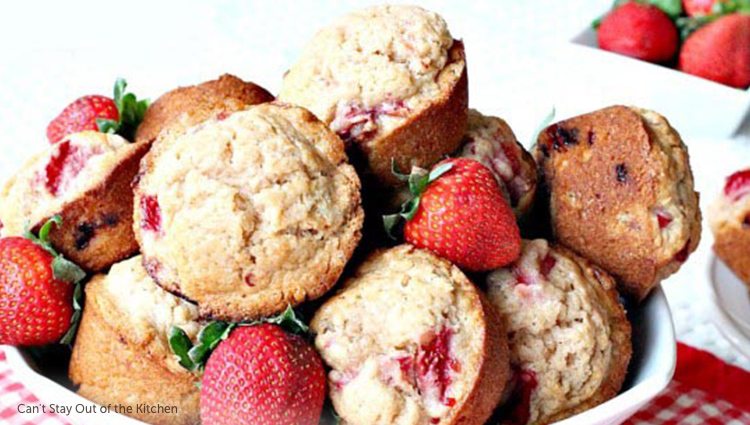 Sometimes you need something simple. Can't Stay Out of the Kitchen has a perfect take on the classic strawberry muffin. Make a batch on Sunday evening so you can nosh on something delicious each day.
Strawberry Confetti Cake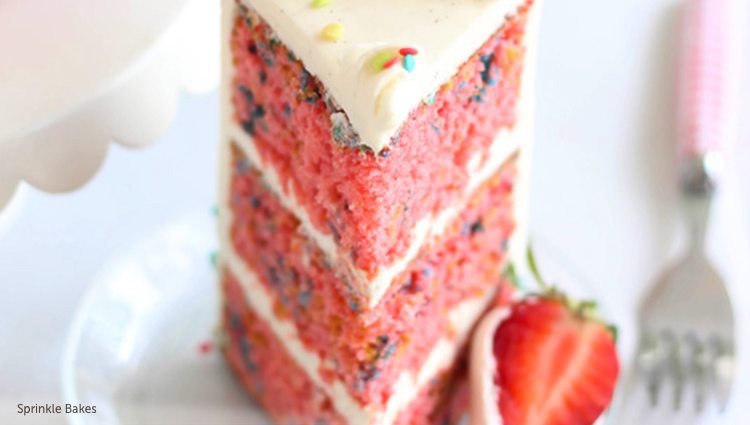 Craving a party in a pastry? This strawberry confetti cake from Sprinkle Bakes will have you celebrating. Its colors make it perfect for a kid's party, but we wouldn't mind having it at a grown-up bash either!
Strawberry Crepes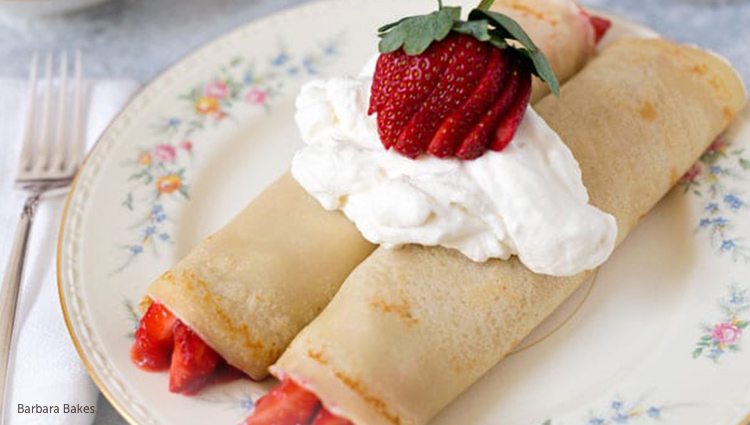 Feeling French? Try this elegant recipe for strawberry crepes from Barbara Bakes. For the ultimate indulgence, pair it with your favorite champagne and a lot of cream. Très délicieux!
Best Strawberry Sheet Cake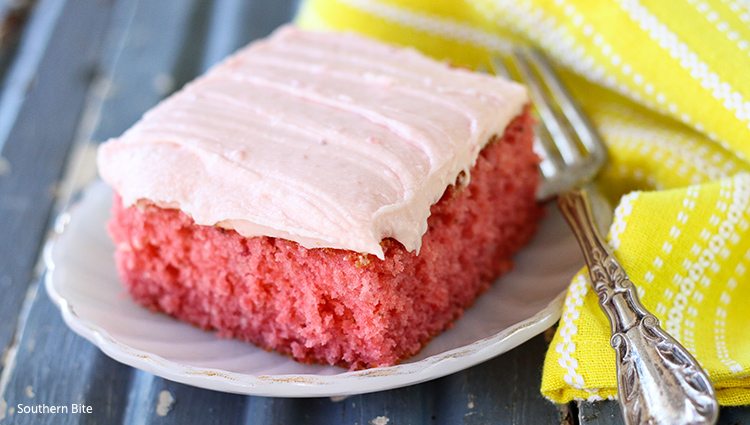 Sometimes a classic sheet cake is just what you need to satisfy your sweet tooth. If that's the case, try this strawberry version from Southern Bite. This one pairs well with a glass of milk and your best friends.
Strawberry Banana Bread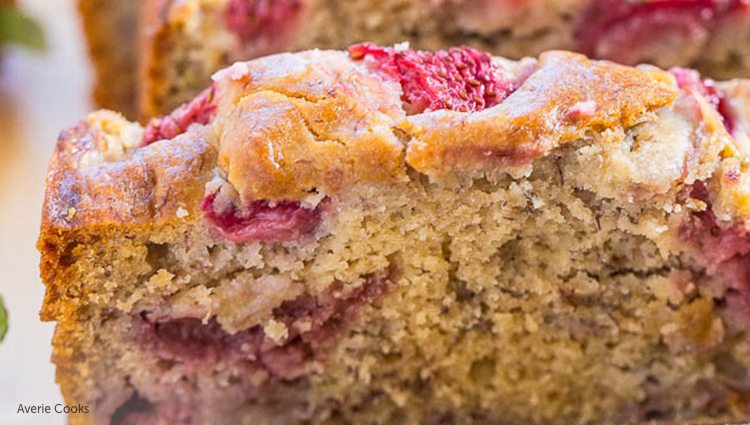 Craving a smoothie in bread form? Whip up a loaf of strawberry banana bread from Averie Cooks. It makes the perfect gift for a new neighbor or snack for your hungry little one.
Strawberry Greek Frozen Yogurt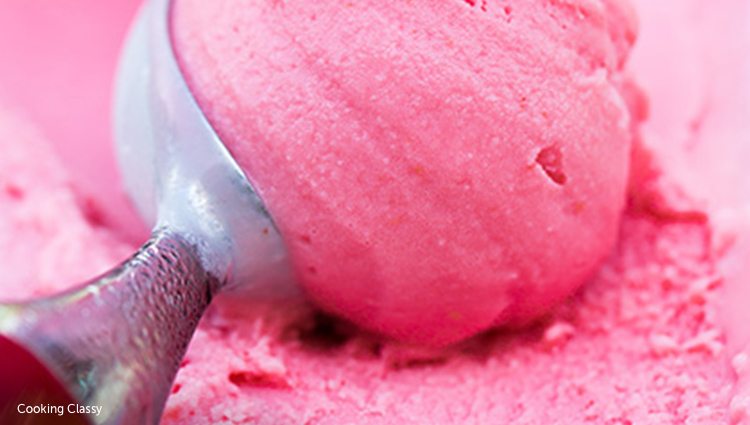 On a health kick? This strawberry Greek frozen yogurt from Cooking Classy is practically health food. Enjoy it topped with fresh fruit and you'll totally have room for seconds.
Strawberry Coconut Carrot Cake with Mascarpone Buttercream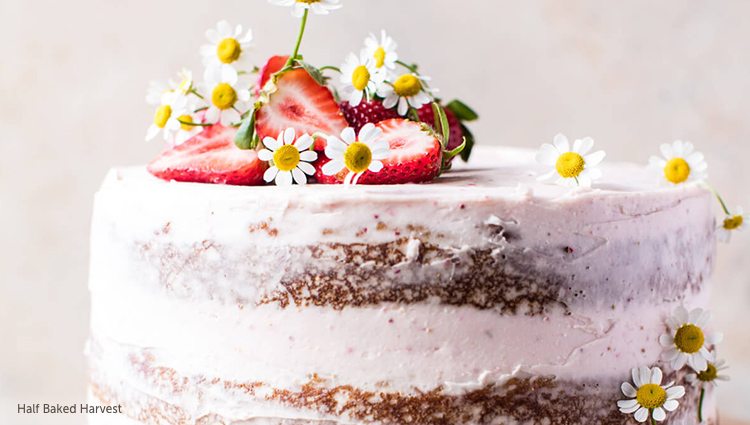 For the ultimate "I can't believe you made this!" dessert, look no further than this cake from Half Baked Harvest. Don't forget to top with fresh berries and hand-picked blooms. So pretty!
Strawberry White Hot Chocolate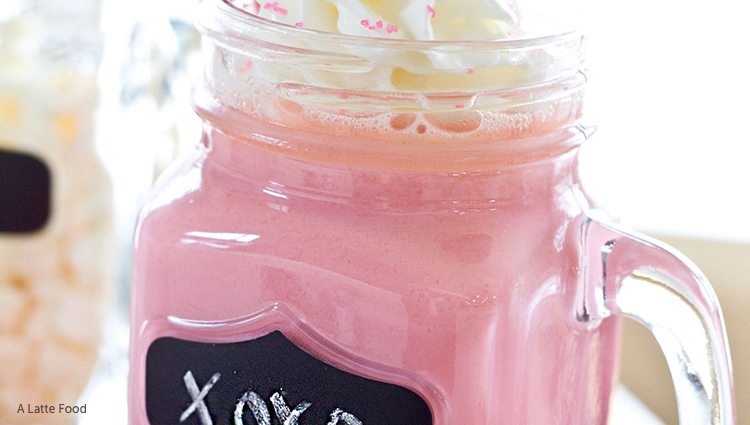 Quench your thirst and satisfy your sweet tooth at the same time with this indulgent drink recipe from A Latte Food. It's best enjoyed with your favorite movie and your favorite people.
Strawberry Cheesecake Lush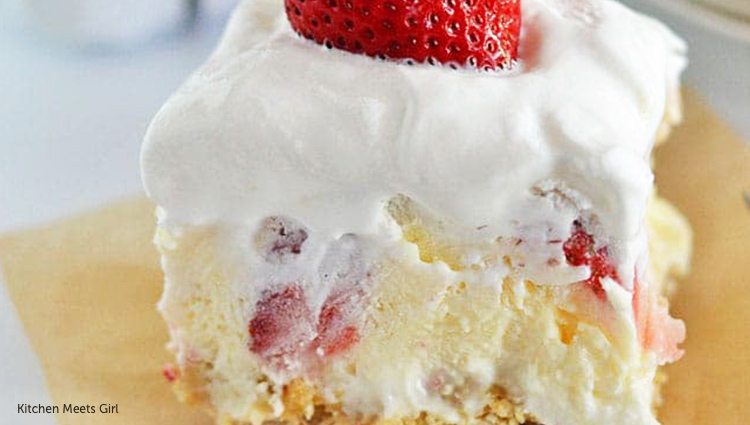 When it's too hot to bake, this strawberry cheesecake lush from Kitchen Meets Girl is your new best friend. Whip one up for a sweet end to your next outdoor barbecue.
34.Strawberry Brownie Cheesecake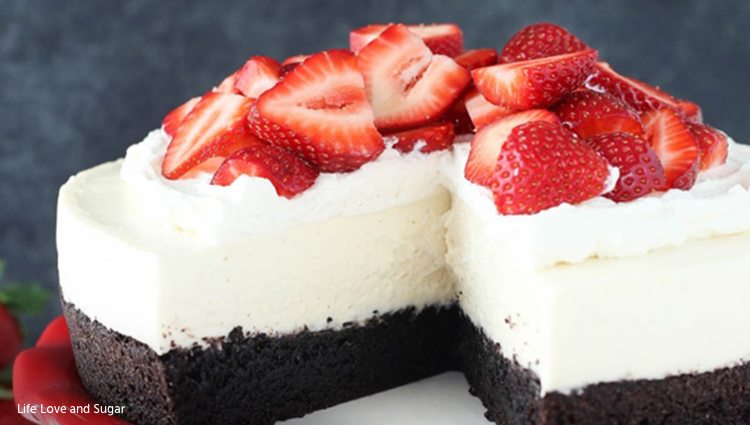 Is there a more perfect trifecta of flavors? Strawberry, chocolate and cheesecake collide in this treat from Life Love and Sugar. Bring it to your next dinner party and you're guaranteed a permanent invitation.
Strawberry Cheesecake Cookie Cups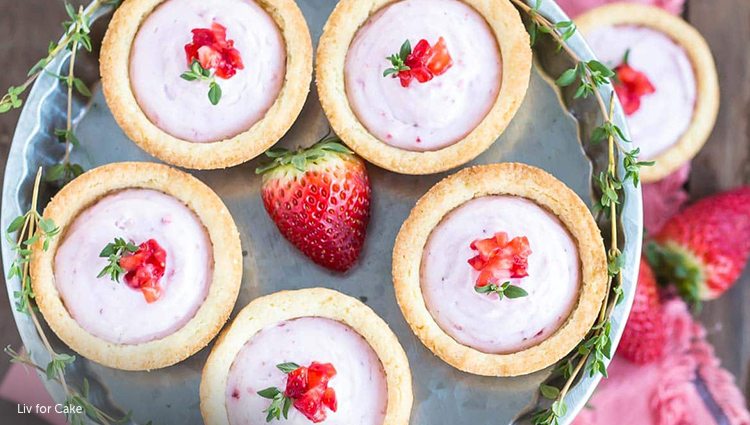 We challenge you to find something cuter than these strawberry cheesecake cookie cups from Liv for Cake. We bet you can't! They're crunchy, creamy and (best of all) portable. That means you have a sweet end to your weekday packed lunch.
No Bake Strawberry Cheesecake Parfaits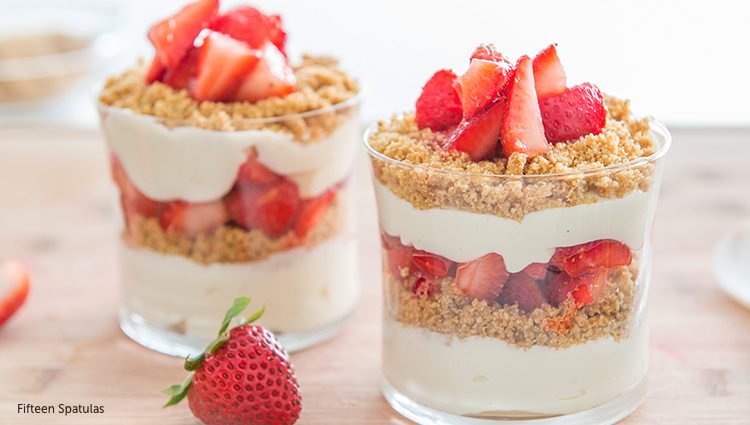 Did you know that parfait is French for perfect? Coincidentally, that's exactly how we'd describe this dessert from Fifteen Spatulas. Layers of creamy cheesecake, crunchy graham crackers and fresh berries make this the ultimate crowd pleaser.
Chocolate Strawberry Pretzel Fudge Cups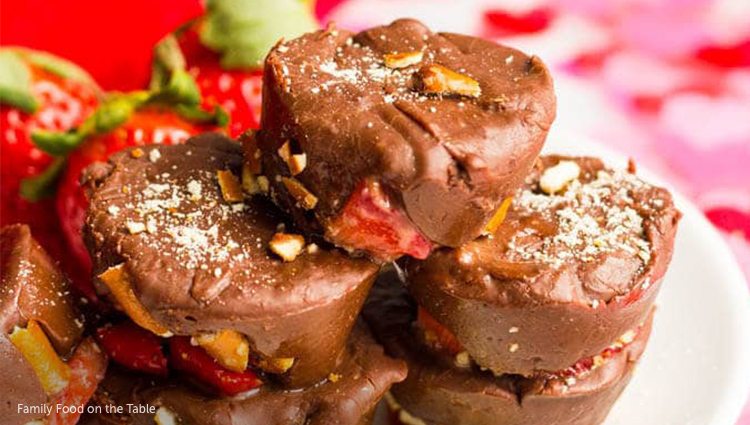 Chocolate, strawberry and pretzel, what's not to like? Try it in these bite-sized bits of heaven from Family Food on the Table. The sweet and salty combination is a refreshing change from other desserts.
Chocolate Dipped Strawberry Red Wine Popsicles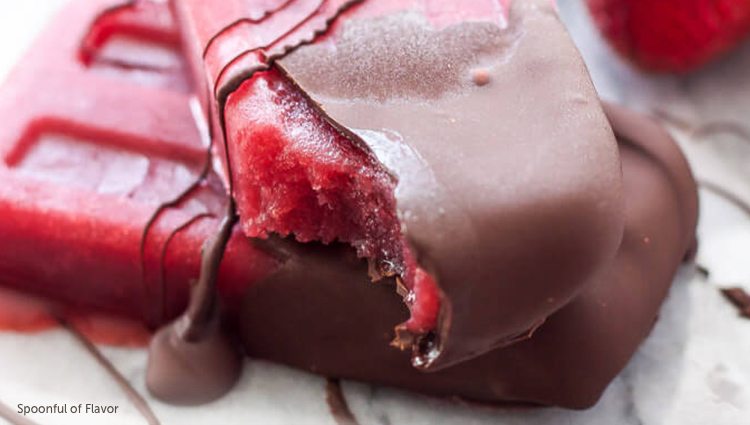 If you're looking for an adults-only treat, try this icy delight from Spoonful of Flavor. These are perfect for a girls' night in and we bet you can't eat just one!
Mini Strawberry Chocolate Hazelnut Pizzas with Vanilla Icing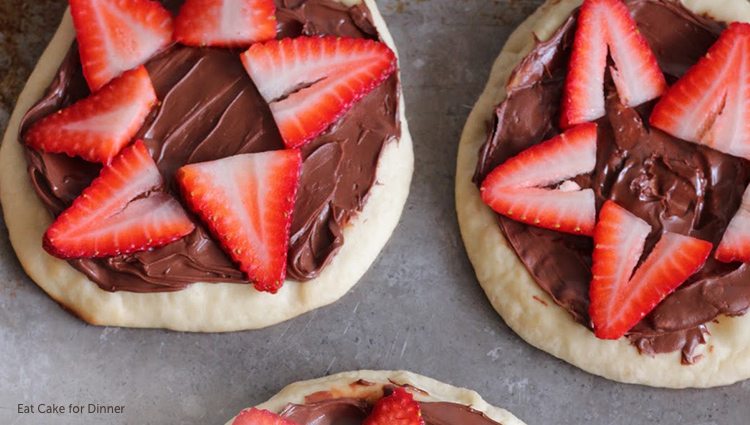 This brings a whole new meaning to "pizza pie!" Eat Cake for Dinner has the perfect dessert for your next movie night. Take them to the next level by topping with sprinkles or crumbled pretzels.
Chocolate Dipped Strawberry Chocolate Chip Cookies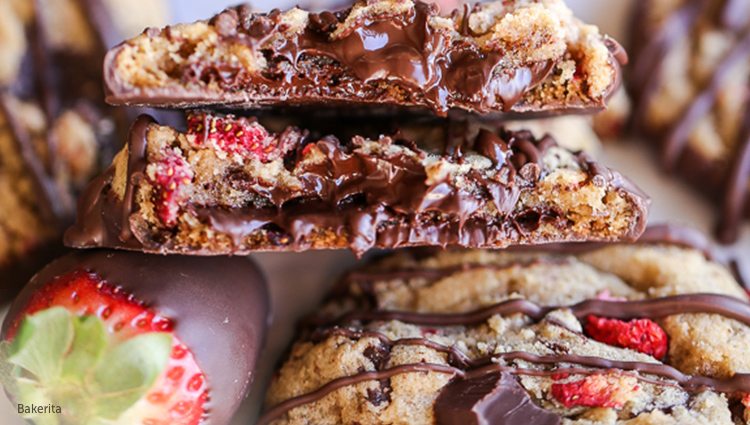 Like the soft-baked cookies you loved as a child, but with a fruity chocolate twist, these cookies from Bakerita will earn a permanent spot in your recipe rotation.
Strawberry Pretzel Salad Dip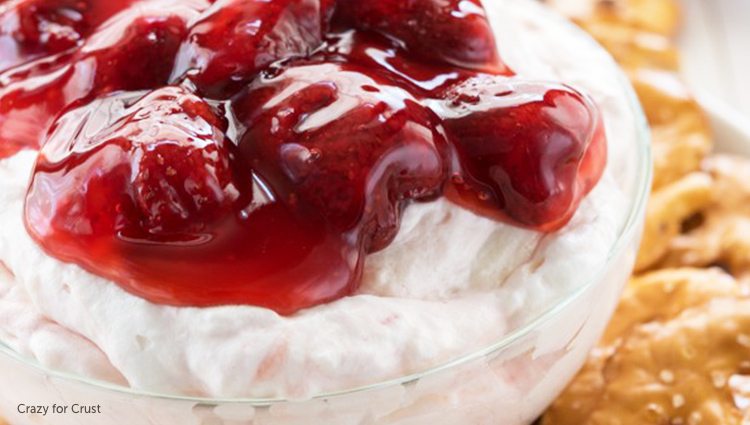 Tell everyone you had a salad for dessert, they'll be so impressed! This recipe from Crazy for Crustwill be your new go-to. It's a simple and efficient take on the classic pretzel salad, and it's just as delicious!
Chocolate Covered Strawberry Mini Cheesecakes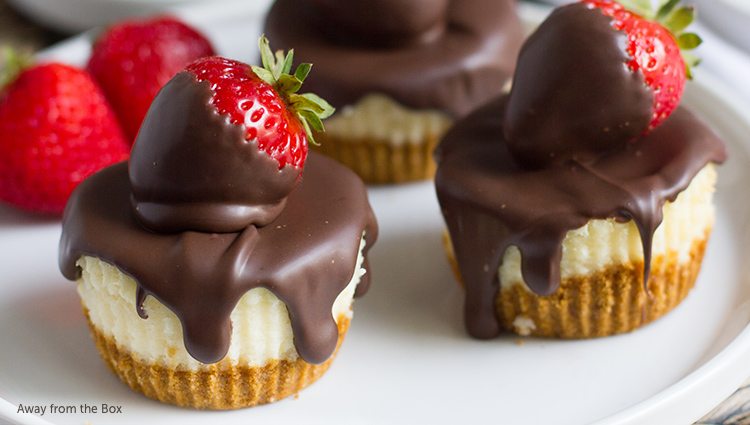 Each of these miniature cakes from Away from the Box is topped with a chocolate-dipped strawberry. It's possibly the most precious dessert you'll make this year.
French Strawberry Cake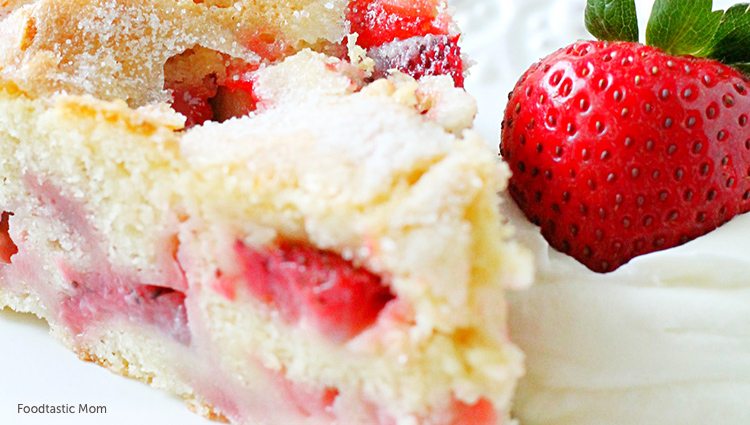 Skillet cakes are trendy right now, but even if they weren't, we'd fall for this one from Foodtastic Mom. If the name isn't alluring enough, the juicy strawberry in this cake will have everyone asking for more.
Strawberry Blueberry Crumble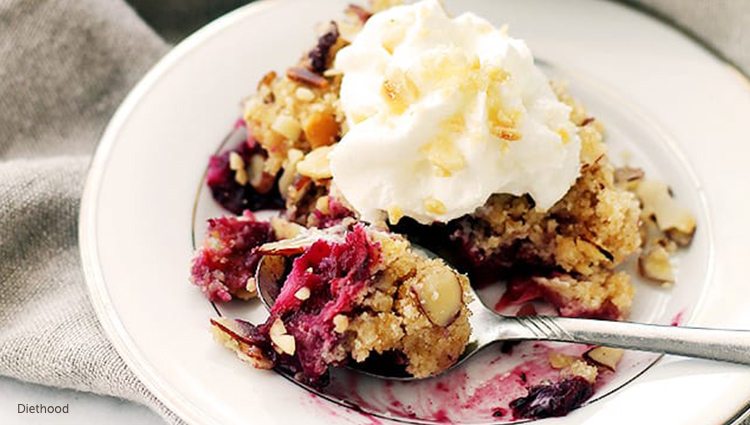 Strawberry and blueberry are already a match made in heaven. Diethood topped them with a crunchy crumble and the result is out of this world. This one is best served with fresh ice cream.
Strawberry Milkshake Cupcakes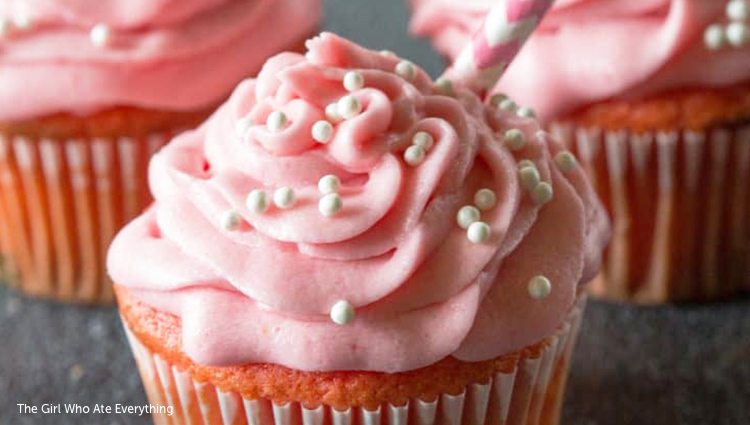 Have you ever had your milkshake in cupcake form? Now's your chance with The Girl Who Ate Everything's fun recipe. These make an excellent accompaniment to some vanilla bean ice cream.
Strawberries and Cream Champagne Floats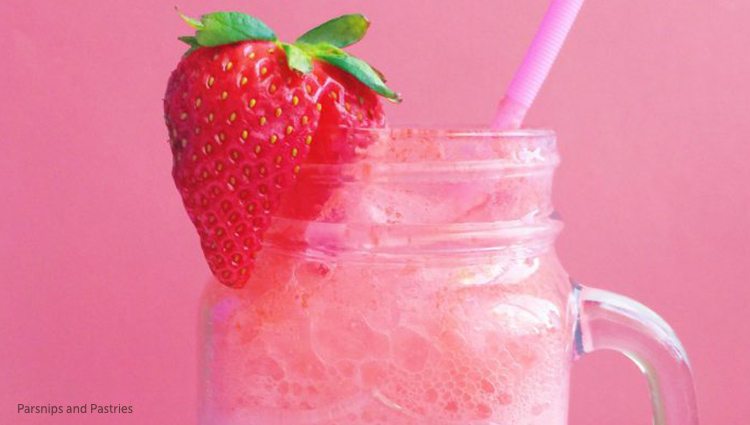 When a regular ice cream float isn't enough, this champagne version from Parsnips and Pastries will save the day. Serve it at your next brunch and watch your guests' faces light up. Can you say classy!
Strawberry Cheesecake Fluff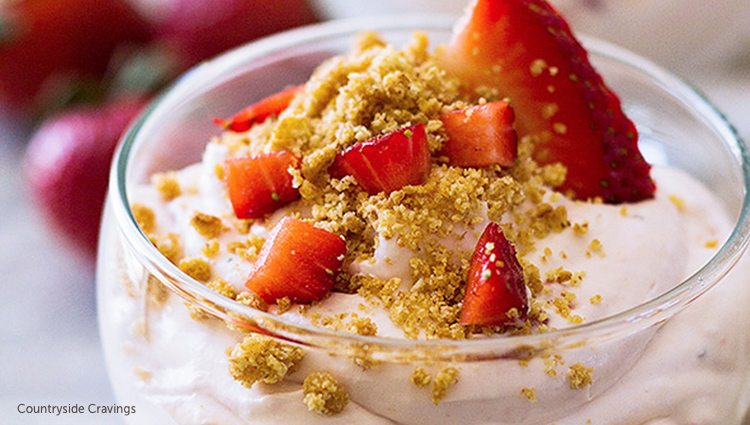 Fluff just sounds fun! And this strawberry cheesecake fluff will make you smile. It's sweet and creamy, topped with crunchy graham crackers and fresh berries. Get the recipe from Countryside Cravings.
Strawberry-Kiwi Tart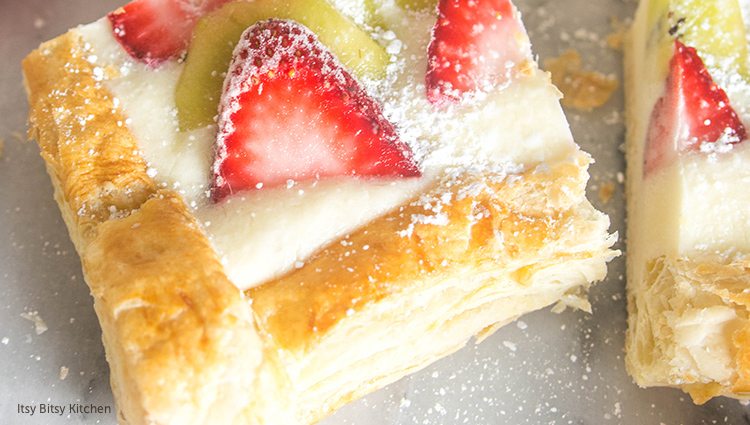 If this colorful and fruity dessert tastes half as good as it looks, you won't be disappointed! Check out this beautiful tart recipe from The Itsy Bitsy Kitchen.
Easy Strawberry Mousse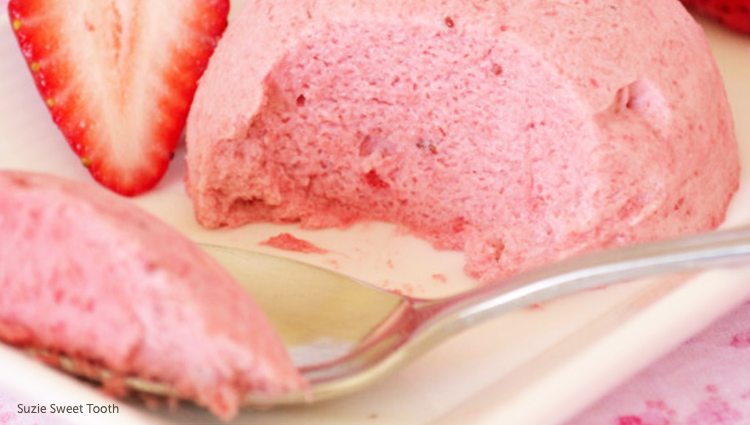 A fruity, frothy mousse is a perfect end to a heavy meal. We love the version that Suzie Sweet Tooth created. Don't forget to make a little extra, it's a great midnight indulgence too.
Easy Chocolate Covered Strawberries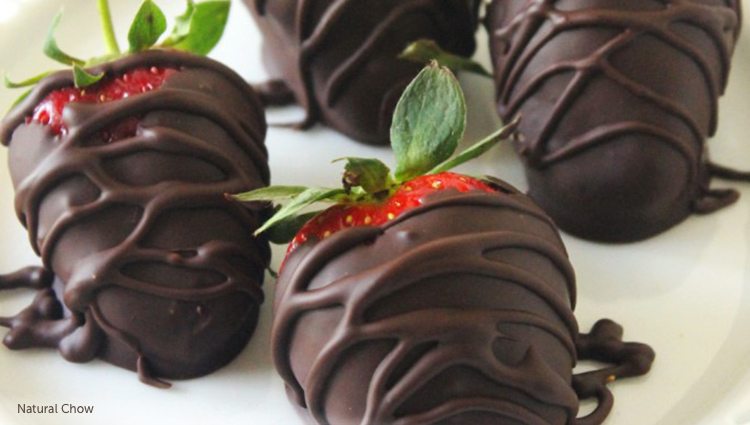 If you're craving juicy, sweet berries dipped in chocolate, try this recipe from Natural Chow. Or if you'd rather have them made for you, check out our dipped strawberries.
Are you ready to dig in yet? All of these strawberry dessert recipes are totally tantalizing. However, we know that sometimes you don't want to wait for something to bake to get your sugar fix. We recommend having something sweet on hand just in case.