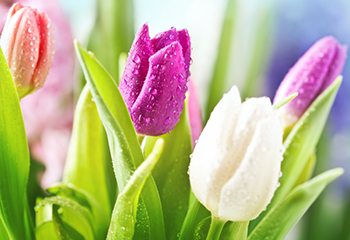 A little bluebird told us spring may not have made it to your neighborhood yet. If not, our lovely Pinterest board should put you in a sunnier mood. If it's—thankfully—arrived we hope it will inspire you to tiptoe through the tulips, cultivate some rainbow carrots, whip up a fresh lemon souffle, surprise someone with a sweet spring gift or long-story-short, get out there and celebrate the season!
Click the image and head to our Pinterest board to see it in all its spring glory.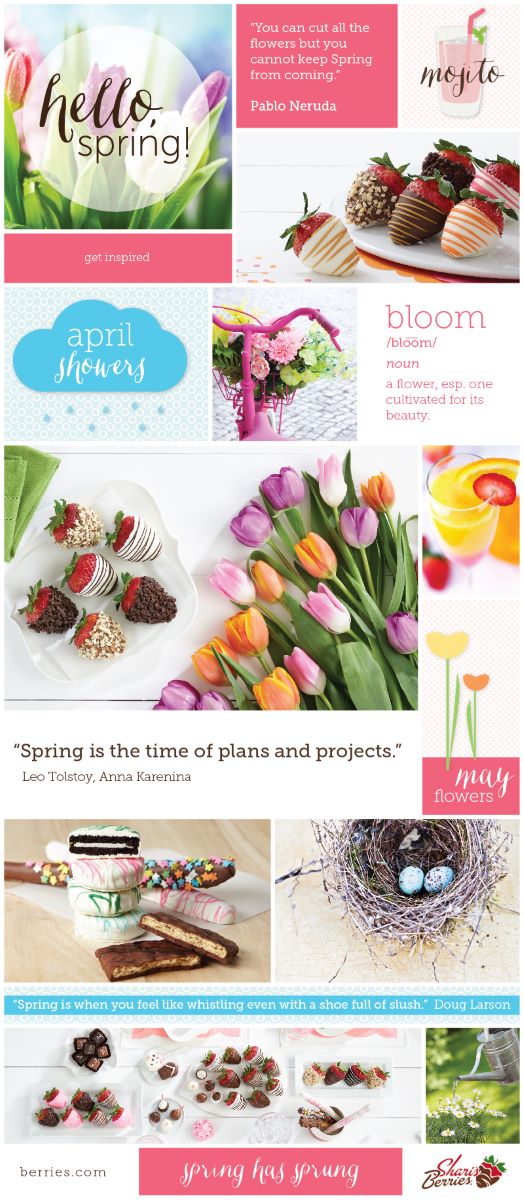 What's your favorite spring thing? Let us know in the blog comments.