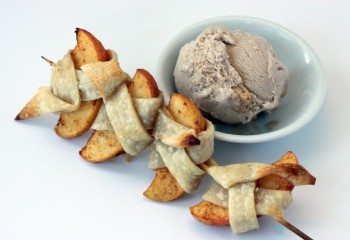 Celebrating Something on a Stick Day with Shari's Berries
Finger foods are some of the finest to be found; our delectable cake and brownie pops put a delicious twist on classic baked desserts. A few weeks ago, back on March 28th – or better known to Foodies as 'Something on a Stick Day' – we celebrated in style by reaching out to a handful of our favorite food bloggers, asking them to create a recipe on a stick for this fun food-inspired holiday. Culinary creativity was certainly in abundance, and we've rounded up a few of our favorite creations below:
Healthy Recipe Ecstasy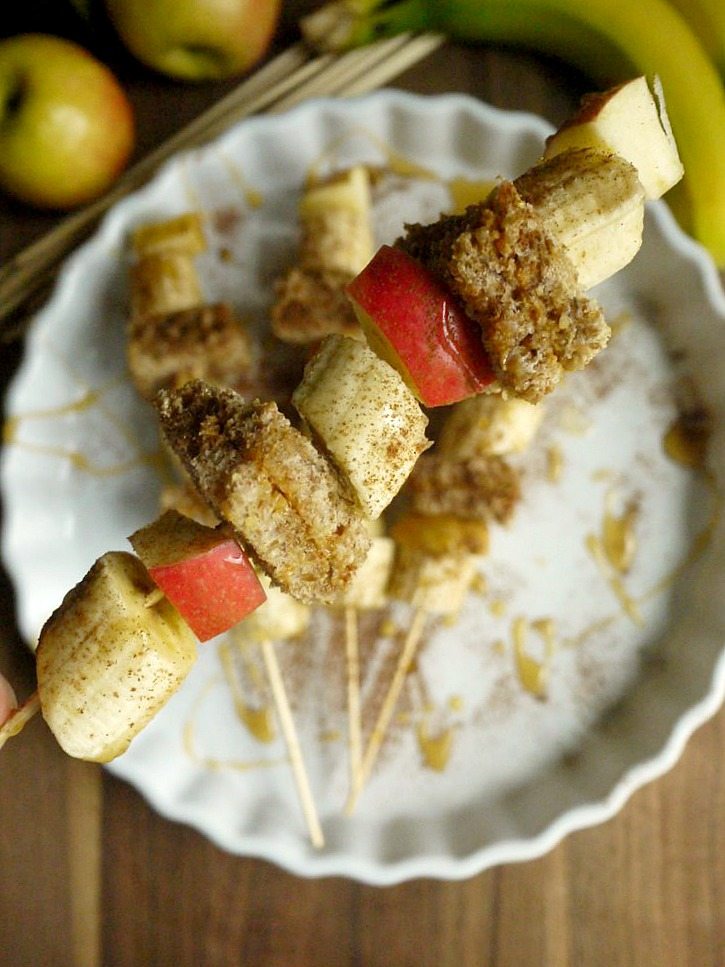 Michelle from Healthy Recipe Ecstasy created a mouth-watering lunch on a stick: apple-banana peanut butter sandwich sticks. This appetizing lunch kabob made with whole-wheat toast, peanut butter, apples, bananas, honey drizzle, and sprinkled cinnamon looks dessert worthy itself, but when it came time to enjoy Shari's Berries after their lunch, Michelle's son was on cloud nine. "This kid had never seen a cake pop or any type of food on a stick in his life, but, he knew, without a doubt, he wanted that dessert… I let him try the cake pop and HE DEVOURED IT."
Living La Vida Holoka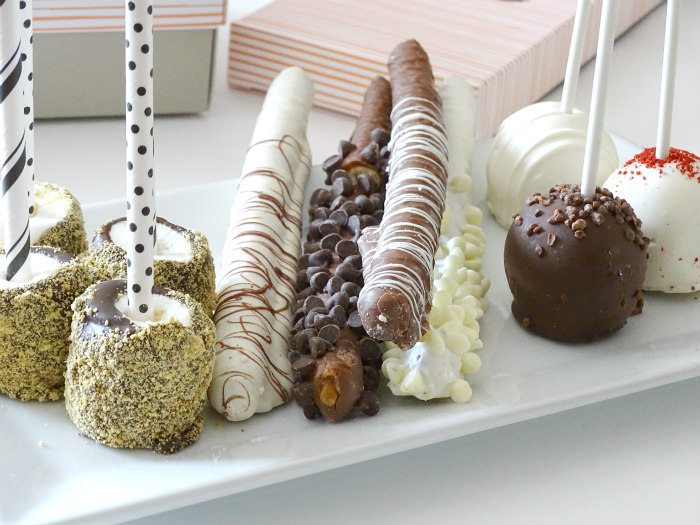 Jessica from Living La Vida Holoka made s'mores on a stick to compliment our cake pops and chocolate covered pretzel sticks. Jessica was no stranger to the delicious taste of s'mores – as she loved making them over a fire pit as a child – but our cake pops were a new sensation for her taste buds. "The cake pops are incredibly moist bites of cake with a delicious, chocolatey crunch. They're just enough to satisfy a craving for something sweet!"
Seduction in the Kitchen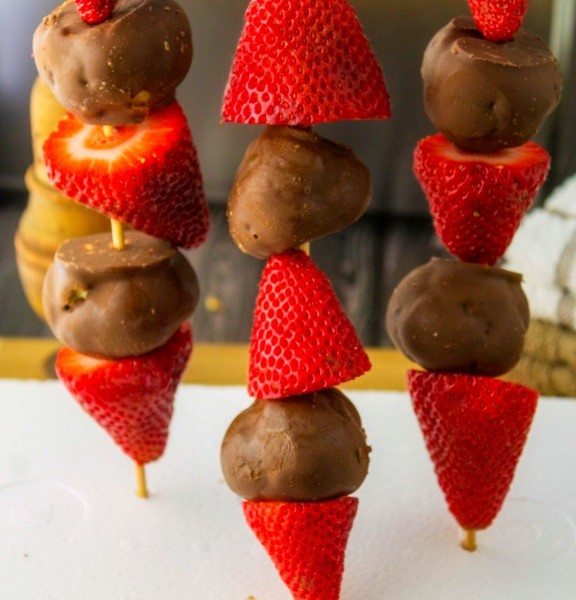 Deanna from Seduction in the Kitchen created one of our favorite dessert combinations: a French Napoleon-esque dessert made with strawberries and chocolate cream puffs. Deanna's food on a stick creation took her on a trip down memory lane, reminiscing on one of her fondest childhood memories eating cheese on a stick at Cedar Point. "I remember my mom getting one, it looked like this huge corn dog but wasn't. It was a hunk of cheese, battered, then deep-fried, and it was delicious."
A Whisk and Two Wands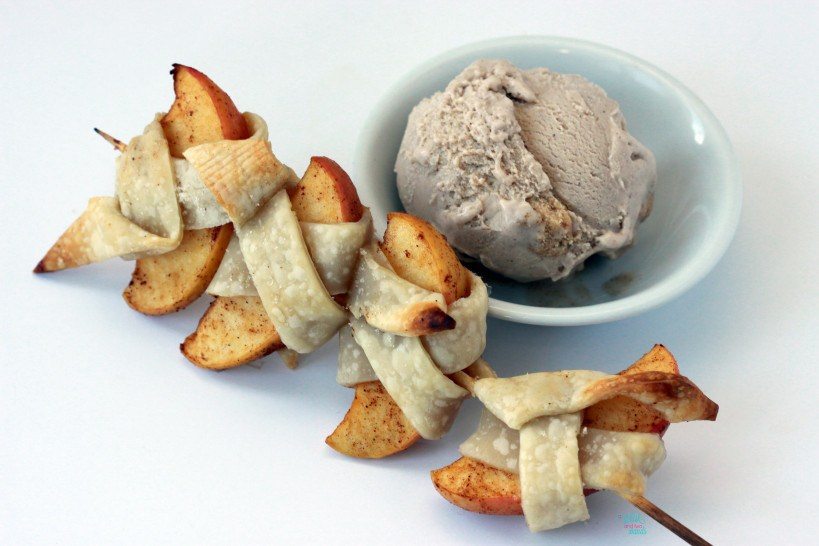 Sarah from A Whisk and Two Wands conjured up some apple pie on a stick ala mode. Sarah enjoyed this delectable treat with her family, and like us, Sarah agrees that Something on a Stick Day is "a foodie holiday we have to celebrate because we all know everything tastes better on a stick!"
Making Life Blissful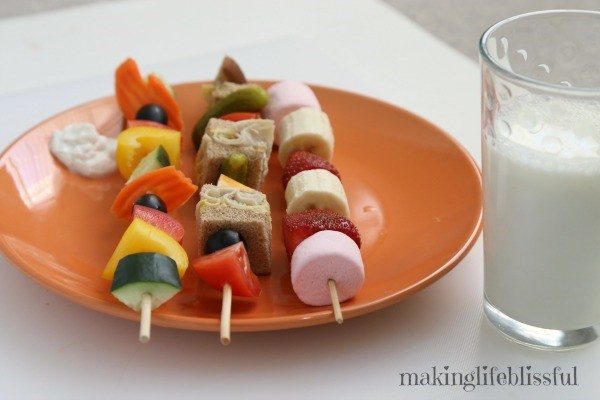 Lisa from Making Life Blissful was delighted to celebrate Something on a Stick Day by making lunch kabobs with her little ones. "My kidlets had a blast with lunch kabobs! We just put all our lunchy favorites out and started loading our skewers with yummies." For dessert they enjoyed our zoo animal cake pops, which Lisa described as a delicious "cuteness overload."
Even though the official Something on a Stick Day has passed this year, it doesn't mean you still can't celebrate this season in style! Pick up our new Spring Cake Pops, fire up the grill and put on some kebobs, and get ready for summer with some fantastic finger foods.