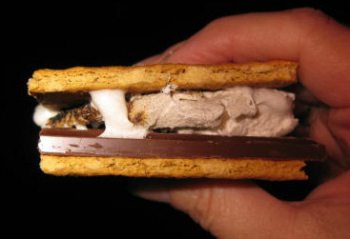 Recipe for S'mores Brownie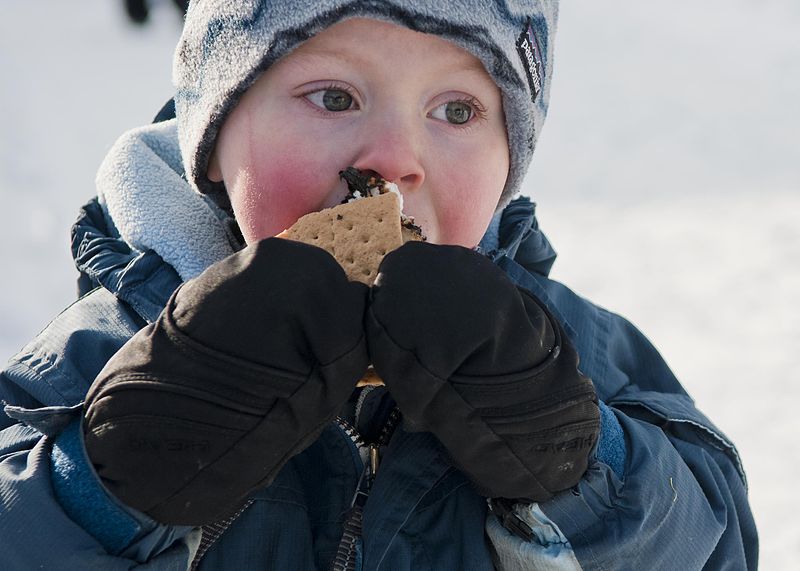 With part of the country still covered in snow, we're dreaming of warm summer days and nights around the campfire making S'mores. Until summer comes, we've come up with the perfect recipe to hold us over: S'mores brownies. It starts with an easy brownie recipe (or you can use boxed, we won't tell!) and ends with a topping of our Handmade S'mores.
We dare you to resist these, we dare you.
Ingredients
1/2 cup butter
1 cup white sugar
2 eggs
1 teaspoon vanilla extract
1/3 cup unsweetened cocoa powder
1/2 cup flour
1/4 teaspoon salt
1/4 teaspoon baking powder
Instructions
Preheat oven to 350°F and generously grease an 8-inch square pan.
In a large saucepan, melt butter. Remove from heat and stir in sugar, eggs and vanilla. Beat in cocoa, flour, salt and baking powder. Spread batter into the pan.
Crush S'mores into small pieces and sprinkle them evenly over the batter.
Bake for 25-30 minutes, until a toothpick comes out clean.
Enjoy!