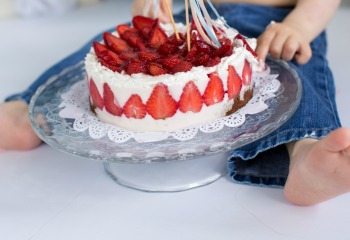 61 Smash Cake Ideas and Recipes for the Birthday Baby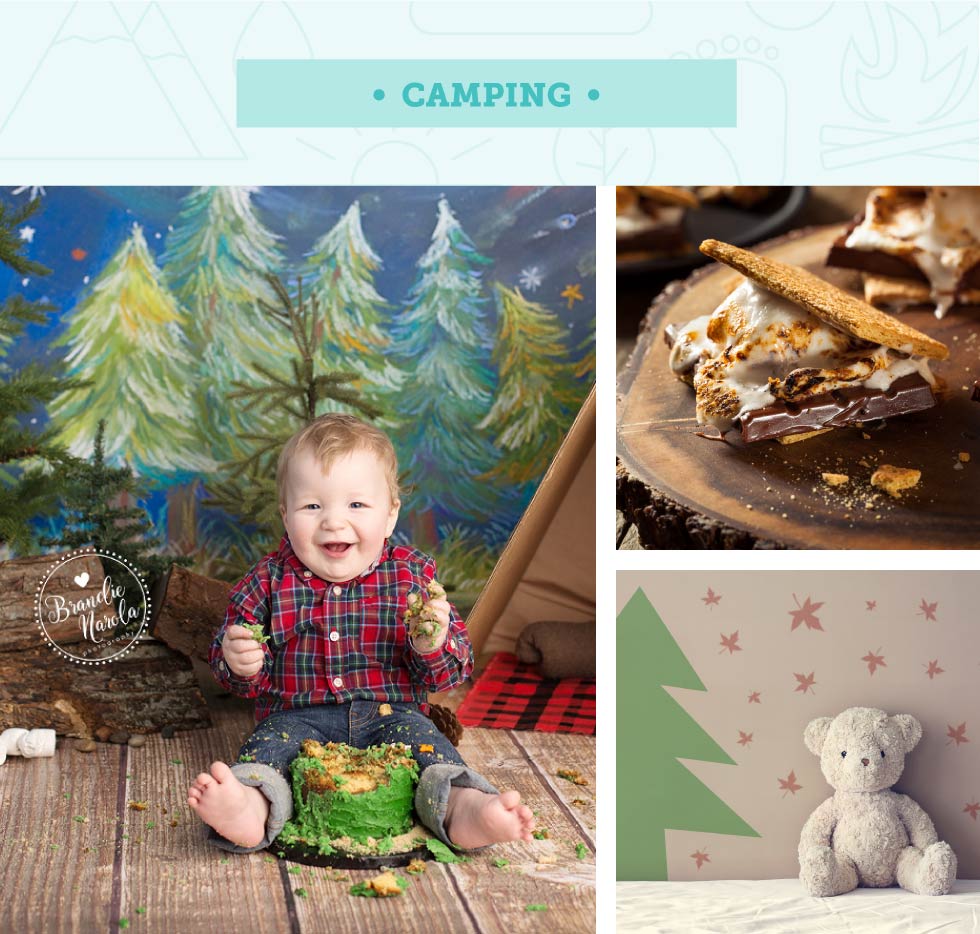 Left photo by: Brandie Narola
If your bundle of joy is already one with nature, a camping-themed smash cake is perfect to celebrate his or her big day. Add to the theme with miniature teepees, s'more-flavored treats and natural accents. Think confetti hole-punched from leaves, organic wood accents or a picnic-style meal. For the perfect camping smash cake experience, try this cake confection from Whisk + Wander.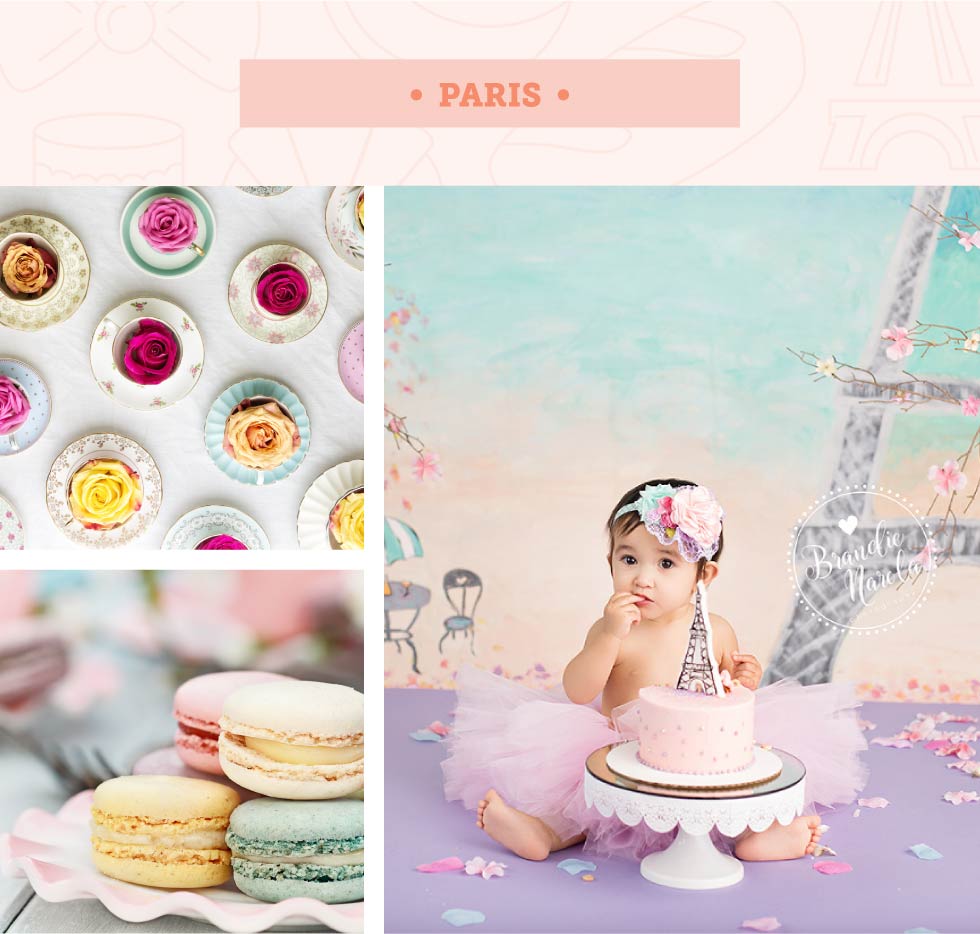 Right photo by: Brandie Narola
For your petite French bébé, a Parisian-inspired smash cake is très chic! Try this elegant pink confection from from Belle of the Kitchen. Complement it with macarons and champagne for grown-up guests. Strategically placed French roses bring the look together.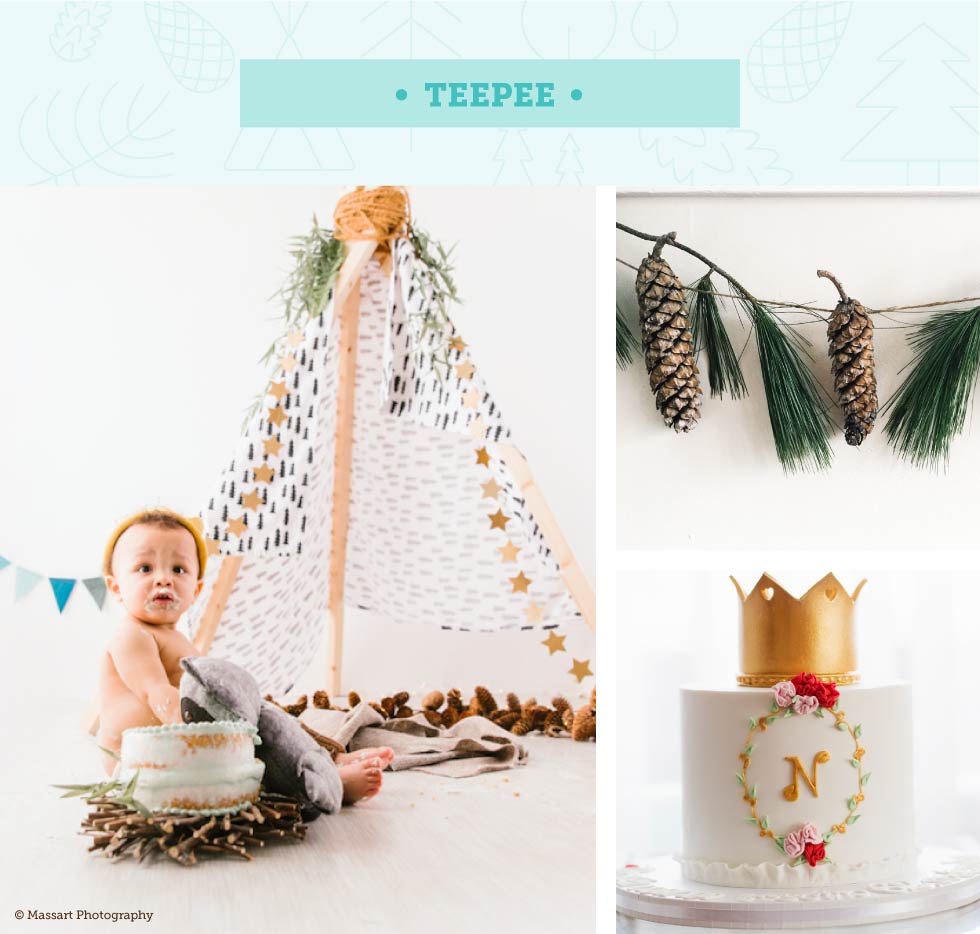 Left photo by: Massart Photography
Your adventurous little one will feel right at home with a teepee-themed smash cake experience. DIY this tribal cake topper from Kelli Murray to keep your cake feeling festive. Organic elements like branches and candles add an element of magic.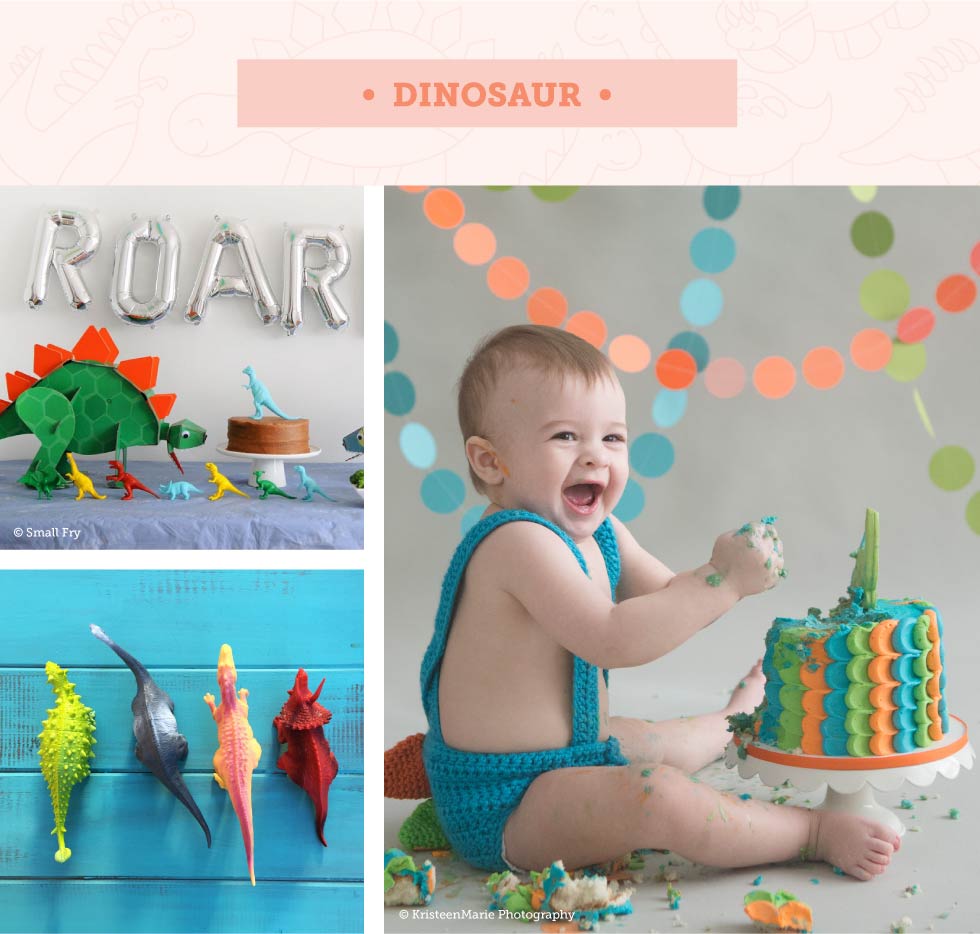 Top left photo by: Small Fry | Right photo by: KristeenMarie Photography
If your little monster can't get enough of prehistoric creatures, a dinosaur-themed smash cake is a natural choice. DIY this simple dinosaur smash cake from Always Expect Moore. Top pastries and presents with fun plastic dinos and your little one will have a roaring good time.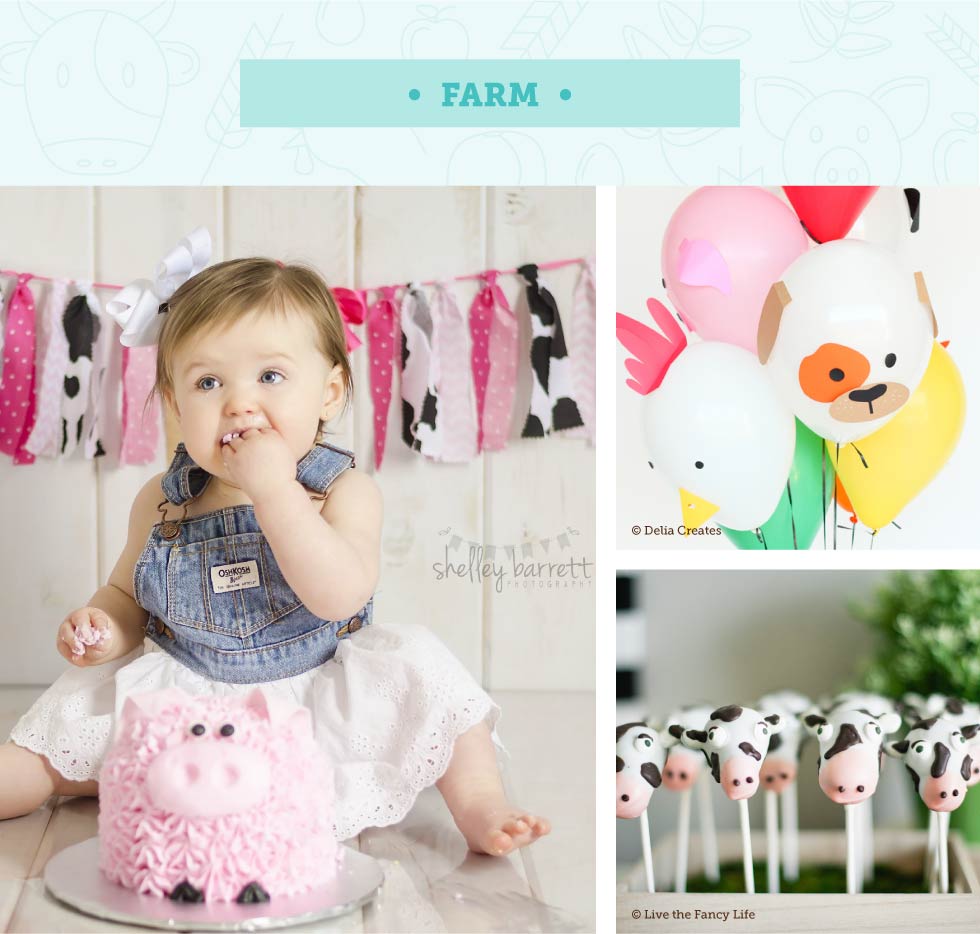 Left photo by: Shelley Barrett Photography | Top right photo by: Delia Creates
Bottom right photo by: Live the Fancy Life
For the baby who loves going on trips to the barnyard, a farm cake is the perfect festive surprise! One shaped like a pleasantly plump barn animal is the perfect choice, or DIY this creative cake from I am Baker. Bright bandanas make perfect party favors.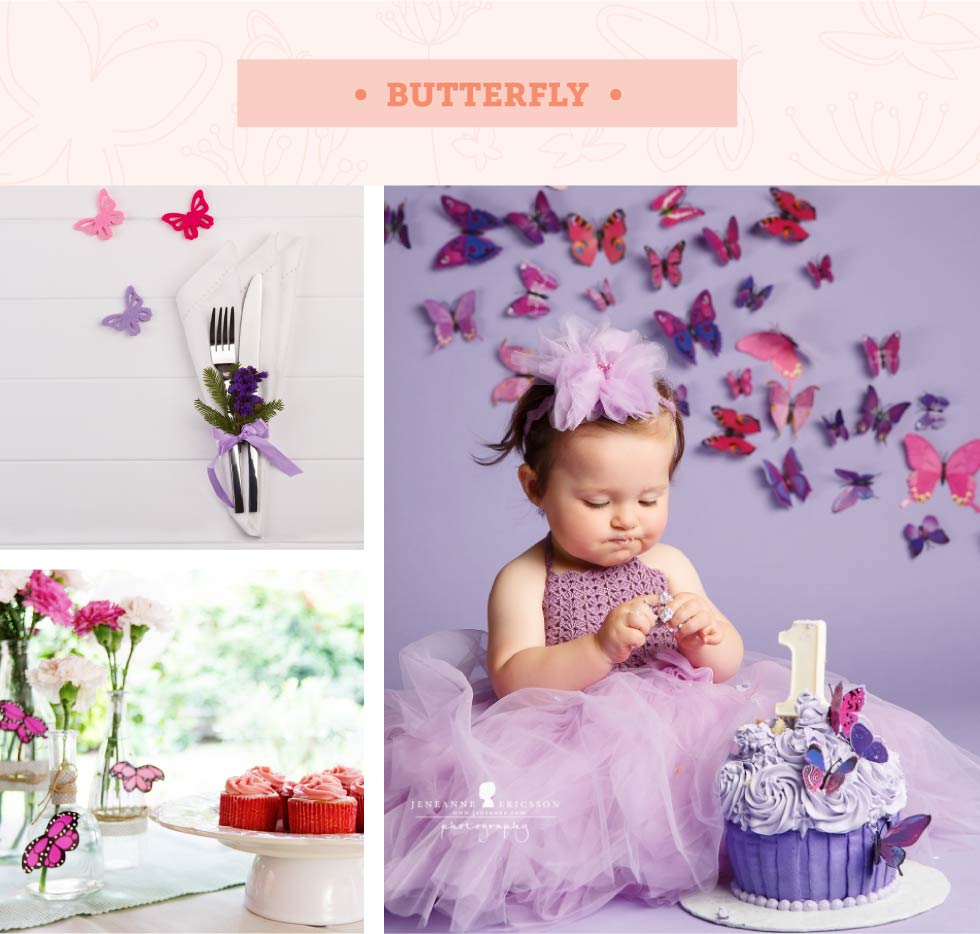 Right photo by: Jeneanne Ericsson photography
Few things are more beautiful than a butterfly… except for your little one of course! Celebrate all the ways your baby makes your heart flutter with a butterfly-themed smash cake. This butterfly cake from Bake With Stork is perfect for your little one to get his or her hands on. Paper butterflies scattered on the dessert table and nestled among the flowers complete the look.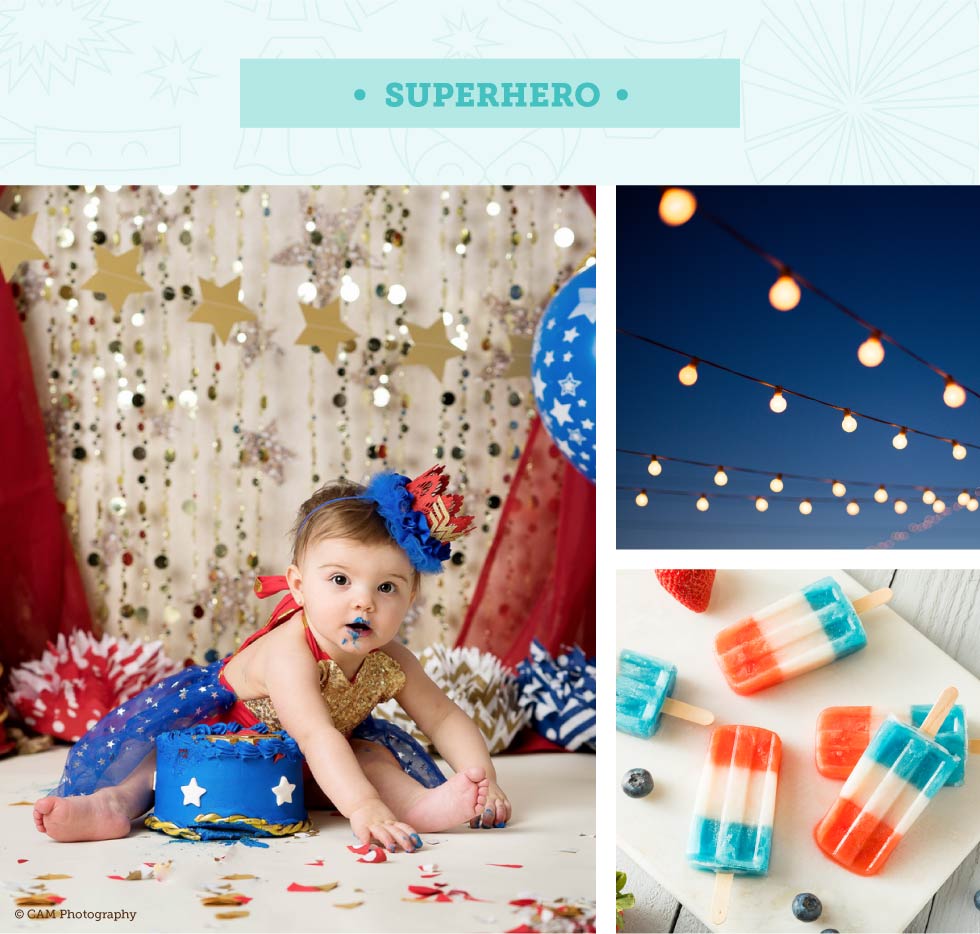 Left photo by: CAM photography
Can't get your kiddo out of his or her cape? A superhero smash cake is the perfect way to celebrate. Create this super red and blue confection from Yummy Toddler Food. Deck out your space in gold stars and string lights to add to the comic book effect.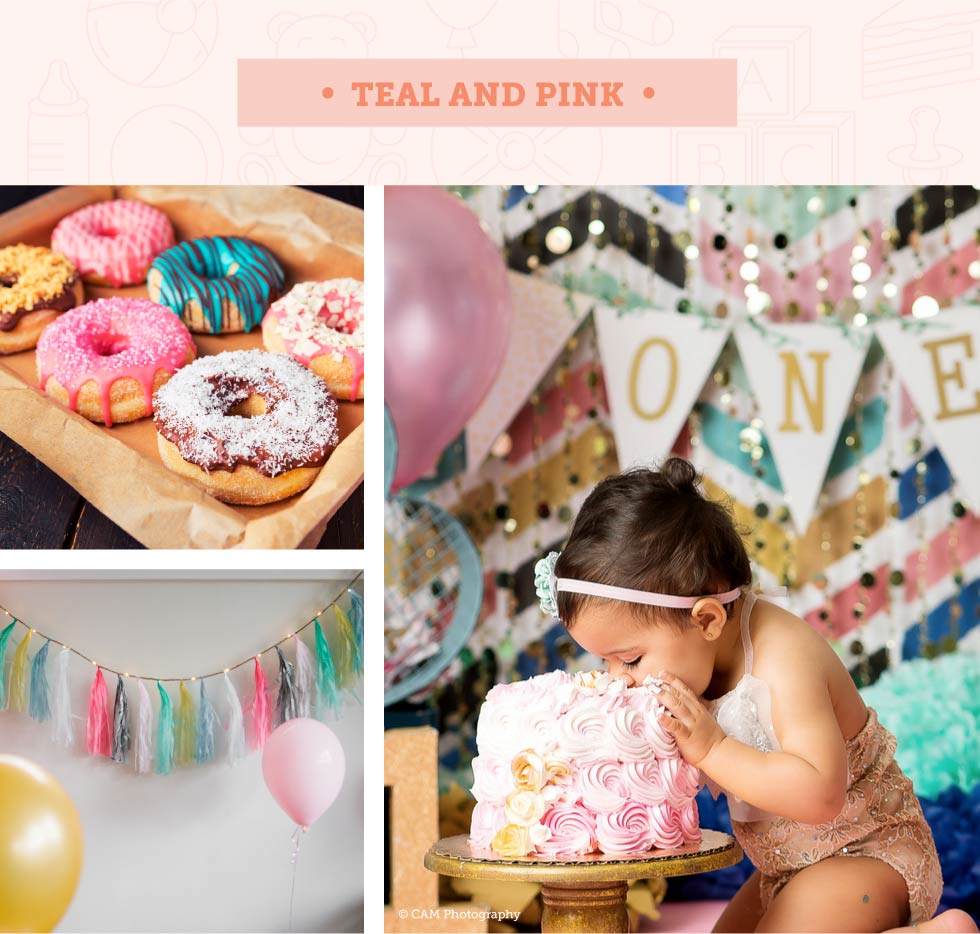 Right photo by: CAM photography
Is there a more pleasing color combination than teal and pink? The ocean-inspired hues are perfect to celebrate a beautiful baby. Make this cute pink apple cake from Simple Bites and top with teal sprinkles for maximum effect. Pearly balloons in the colors du jour make the party feel light and bubbly.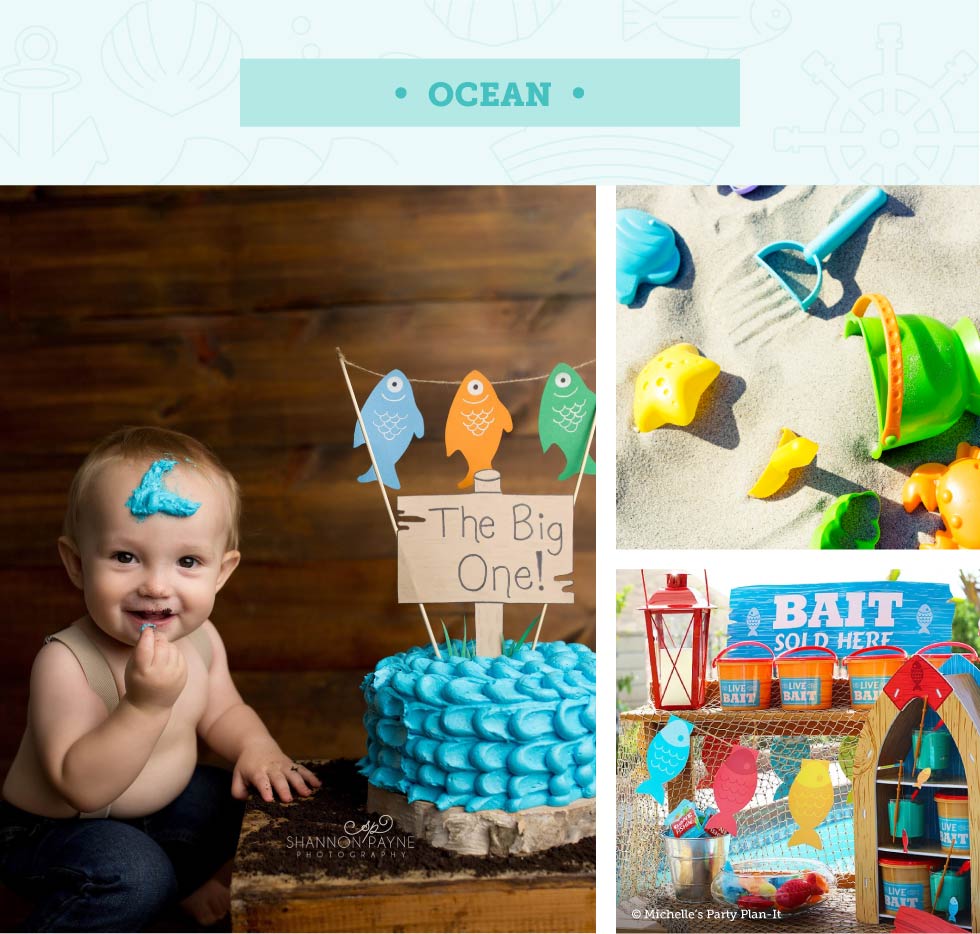 Left photo by: Shannon Payne Photography
Celebrate your favorite little swimmer with a sea-themed smash cake. Make this ocean-colored cake from I Heart Chocolate Milk and top with gummy fish. Clear sodas with blue dye make delicious "ocean water" for older party guests to sip on.
Are you feeling sweet inspiration yet? Now that you've got some cake smash ideas and cake smash backdrop inspiration, it's time to get to baking! Here are some of our favorite cake smash recipes:



A baby's first birthday is such a fun celebration and nothing adds to the sweetness quite like a colorful cake. But if you'd rather focus on coordinating party guests than baking, check out our selection of totally smashable and sweet birthday cakes. Happy celebrating!