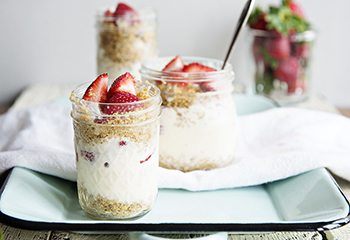 Recipe: Strawberry Lemonade Ice Cream Parfaits
I like to assemble and serve lemonade ice cream in jars, parfait style. Add fresh, juicy strawberries and graham cracker crumble for a fun summer dessert ready for entertaining, or to indulge at home after a day in the sun. Enjoy!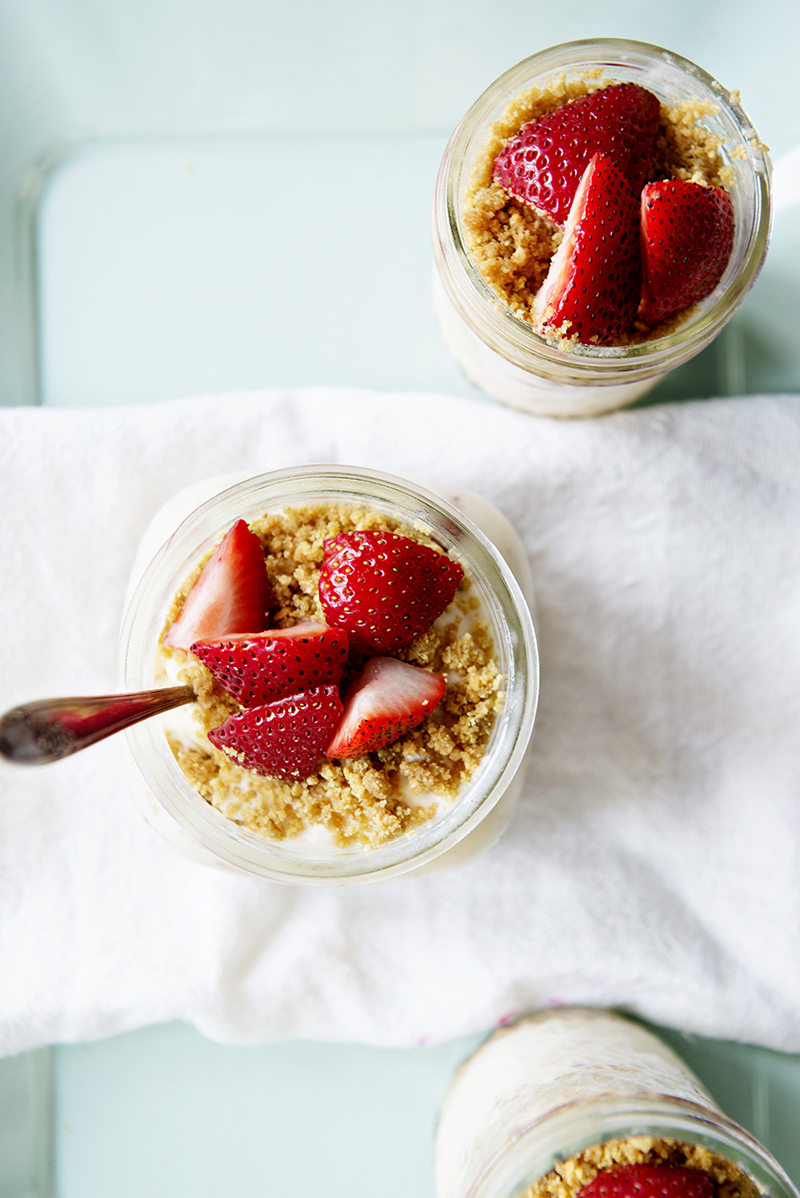 Strawberry Lemonade Ice Cream Parfaits
Serves 8
½ gallon vanilla ice cream, softened
1 12-ounce can lemonade concentrate, softened
1 pint fresh strawberries, sliced
1 cup finely crushed graham crackers
⅓ cup brown sugar
6 tablespoons butter, melted
For the ice cream:
In a large bowl combine ice cream and lemonade concentrate. Stir together until well blended and ice cream resembles soft serve consistency.
For the crumble:
Combine graham crackers, sugar and melted butter until well blended.
To assemble:
Press half of the graham cracker mixture into the bottom of 8 small glass jars. Spoon ice cream into jars, top with strawberries, more graham cracker mixture, more ice cream and additional strawberries.
Cover each jar with plastic wrap and place in the freezer until ready to serve. Remove from freezer 5 minutes before serving, until softened.
Kristen Doyle is the author of the award-winning blog, Dine & Dish. Through the use of simple, family-friendly recipes, tempting food photography, compelling storytelling and lots of coffee, Kristen has created a space on the internet that feels like home. Pull up a chair and see what's on her menu today.