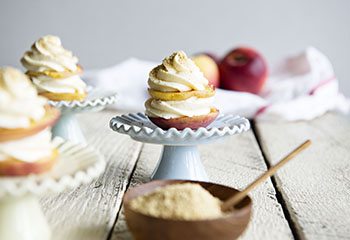 Recipe: No-Bake Cheesecake Stack With Grilled Peaches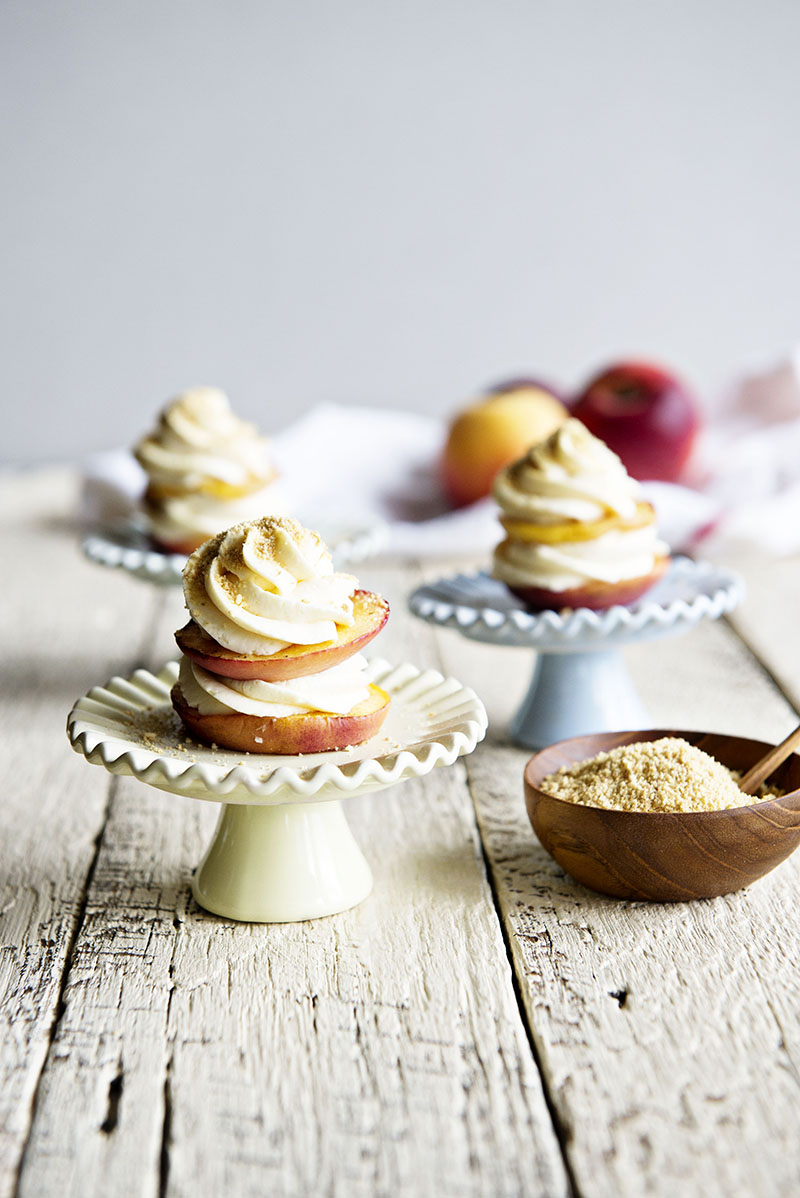 With the days getting longer and the temperature rising, one thing's for certain … the last thing we want to do on these hot summer days with friends is to slave over a hot stove or oven. That's why no-bake desserts are the best when getting together with others. You'll spend more time outside enjoying their company, less time heating up the house with the oven on.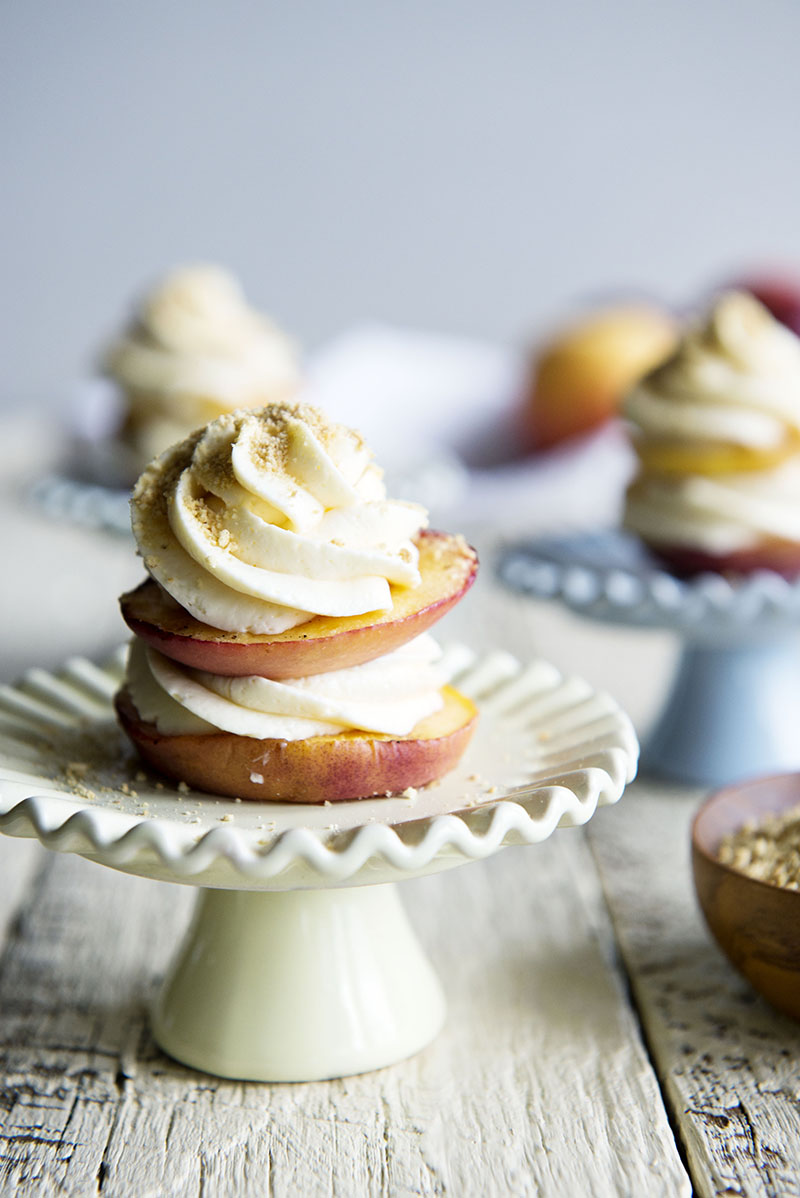 This Grilled Peach Cheesecake Stack recipe is the perfect dessert for those special summer gatherings. Grilling the peaches brings out an amazing, smoky goodness in the fruit. If you've never tried grilling fruit, you won't believe the amazing flavor it gets from a few minutes over a hot grill.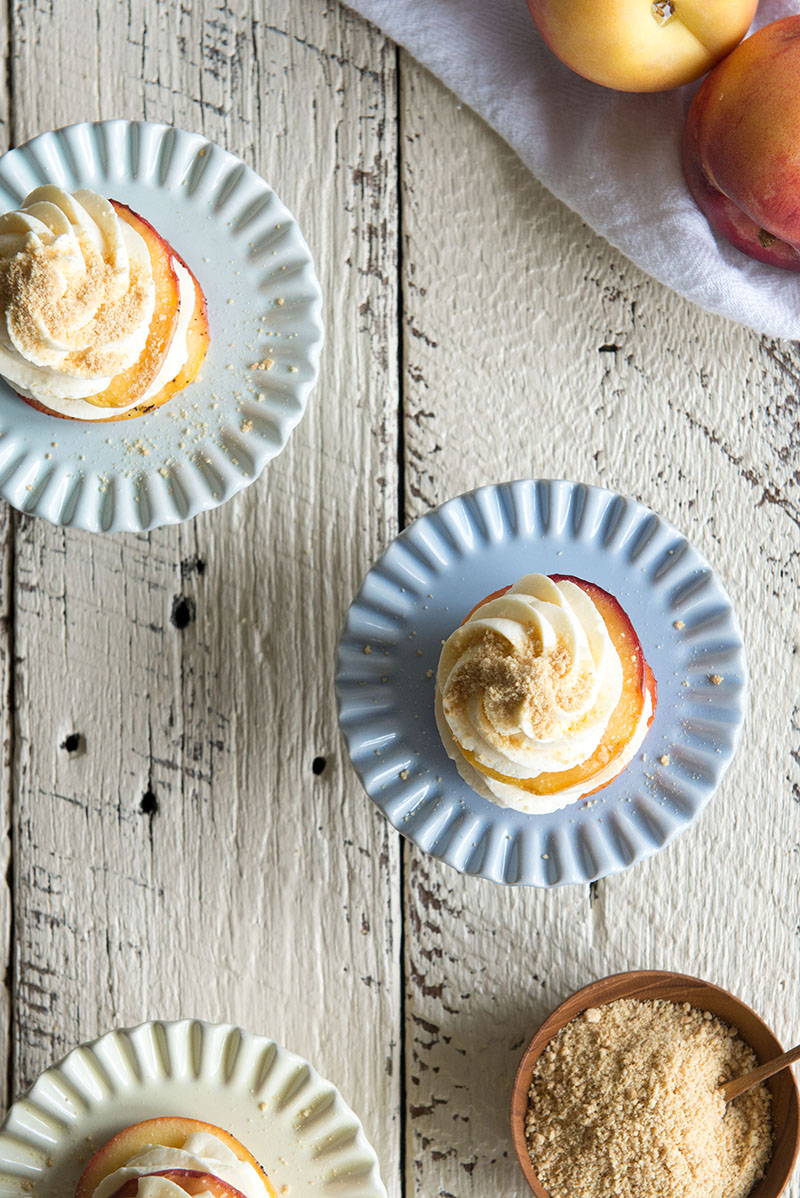 Sandwiching creamy no-bake cheesecake in between your sliced grilled peaches? Now that's taking your summer dessert to a whole new level. Give this unique and tasty dessert a try at your next summer gathering. Enjoy!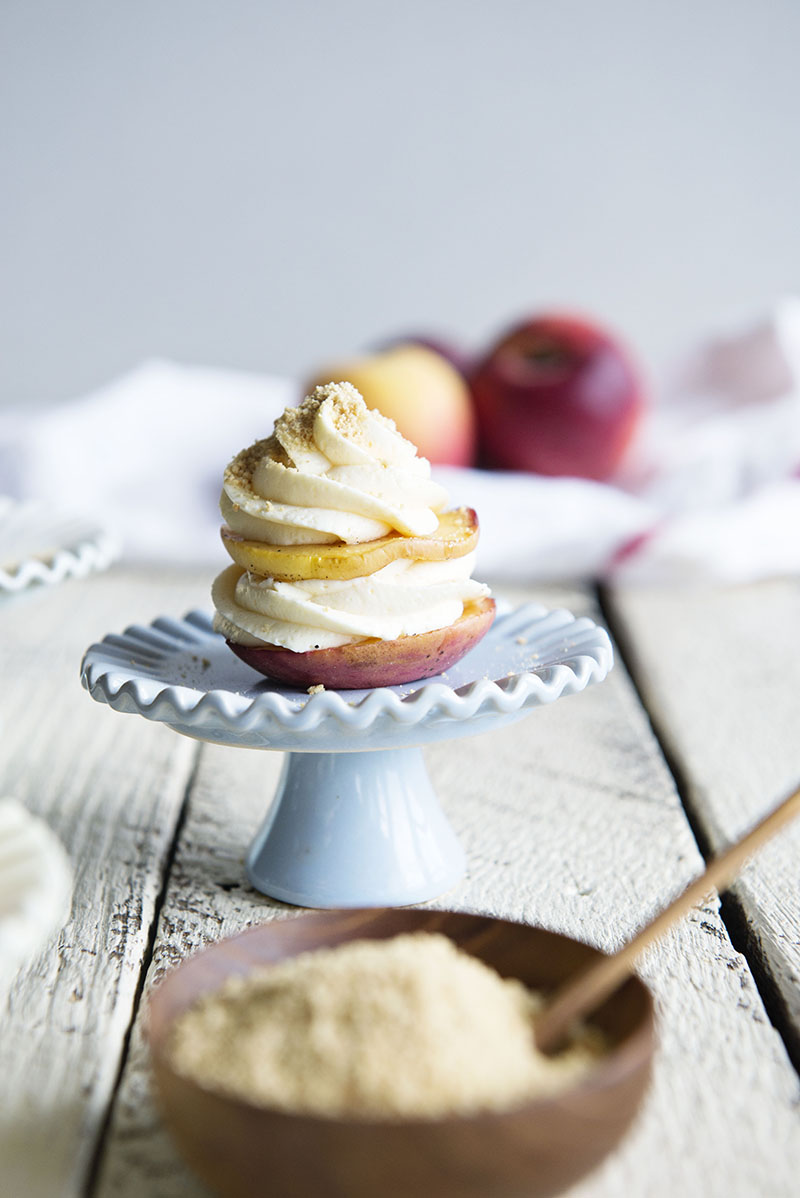 No-Bake Cheesecake Stacks With Grilled Peaches
Serves 10
Ingredients:
For the grilled peaches:
3-4 large fresh peaches
2 tablespoons brown sugar
For the cheesecake:
1 4-ounce package cream cheese, softened
¼ cup powdered sugar
1 teaspoon vanilla extract
1 cup heavy whipping cream
¾ cup milk
1 3.4-ounce package cheesecake-flavored instant pudding mix
⅓ cup graham cracker crumbs
Instructions:
For the grilled peaches:
Slice peaches around the pit, into ¼ inch thick rounds. You should have 20 slices total. Sprinkle each peach slice with brown sugar. Preheat a grill to medium high heat and spray grill grate with non-stick spray. Once heated, add the peach slices to the grill grate. Grill for 5 minutes on each side, or until peaches start to soften and grill marks become noticeable. Remove from the grill and set aside.
For the cheesecake:
In the bowl of an electric mixer, mix together cream cheese, powdered sugar and vanilla until smooth. Slowly add heavy whipping cream, milk and instant pudding. Mix on low for 3 minutes or until mixture is very thick. Remove from mixer, cover and refrigerate for 30 minutes.
To assemble cheesecake stacks:
Place one slice of peach on a serving dish. Using a piping bag adorned with a decorating tip, pipe cheesecake onto the peach slice. Top with an additional peach slice. Pipe more cheesecake on top and sprinkle with graham cracker crumbs. Repeat until all peach slices are assembled. Serve immediately or place in the refrigerator until ready to serve.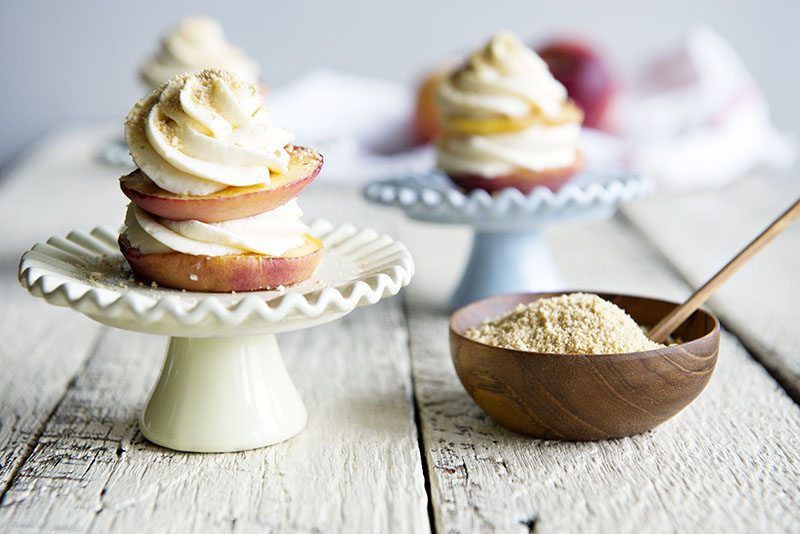 Kristen Doyle is the author of the award-winning blog, Dine & Dish. Through the use of simple, family-friendly recipes, tempting food photography, compelling storytelling and lots of coffee, Kristen has created a space on the internet that feels like home. Pull up a chair and see what's on her menu today.