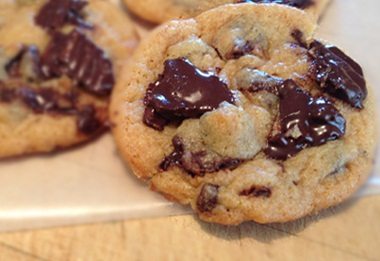 Recipe for Chocolate Covered Potato Chip Cookies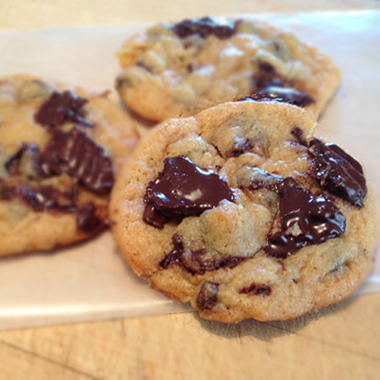 Have you ever combined two of your favorite foods? Well, we did. And our minds are BLOWN.
We added our salty but sweet chocolate covered potato chips to classic chocolate chip cookie dough and are pretty confident it was the best idea we've ever had.
Chocolate covered potato chip cookies
Ingredients:
2 1/4 cups all-purpose flour
1 teaspoon baking soda
1 teaspoon salt
1 cup (2 sticks) butter, softened
3/4 cup granulated sugar
3/4 cup packed brown sugar
1 teaspoon vanilla extract
2 large eggs
1 cup chocolate chips
1 cup crushed chocolate covered potato chips
Directions:
PREHEAT oven to 375 F
MIX flour, baking soda and salt in a bowl. Beat butter, granulated sugar, brown sugar and vanilla in a larger mixing bowl until creamy. One at a time, add eggs. Gradually add in flour mixture. Gently stir in chocolate chips and crushed chocolate covered potato chips. Place rounded tablespoons onto ungreased baking sheets.
BAKE for 9-11 minutes. Cool.
DEVOUR