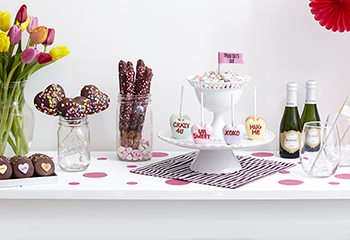 Less Hearts, More Flowers
Skip the roses and fill vases and centerpieces with less romantic blooms like tulips or daisies. Make the decor festive but stay in the friend zone by keeping hearts and cupids to a minimum. Instead hang cheerful party poms and scatter polka dot circle cut outs in pink, purple and yellow rather than traditional reds.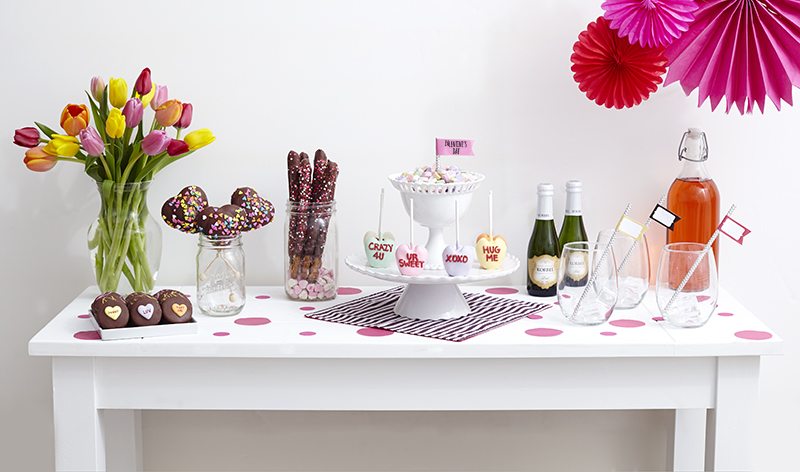 A Toast to Good Pals
You can still have your bubbly. Just dial down the passion and dial up the fizzy fun with our Palentine's Day spritzer. Serve it in casual stemless glasswear and avoid mix-ups by making these fun and easy drink markers. All you need are colorful straws and our printable Valentine's Day gift tags.
The Fizzy Friend
Ingredients:
Strawberries (fresh, frozen or puree)
Directions:
Fill glass halfway with lemonade and ice. Top off with champagne. Garnish with strawberries or mix in puree for a splash of fresh fruity flavor.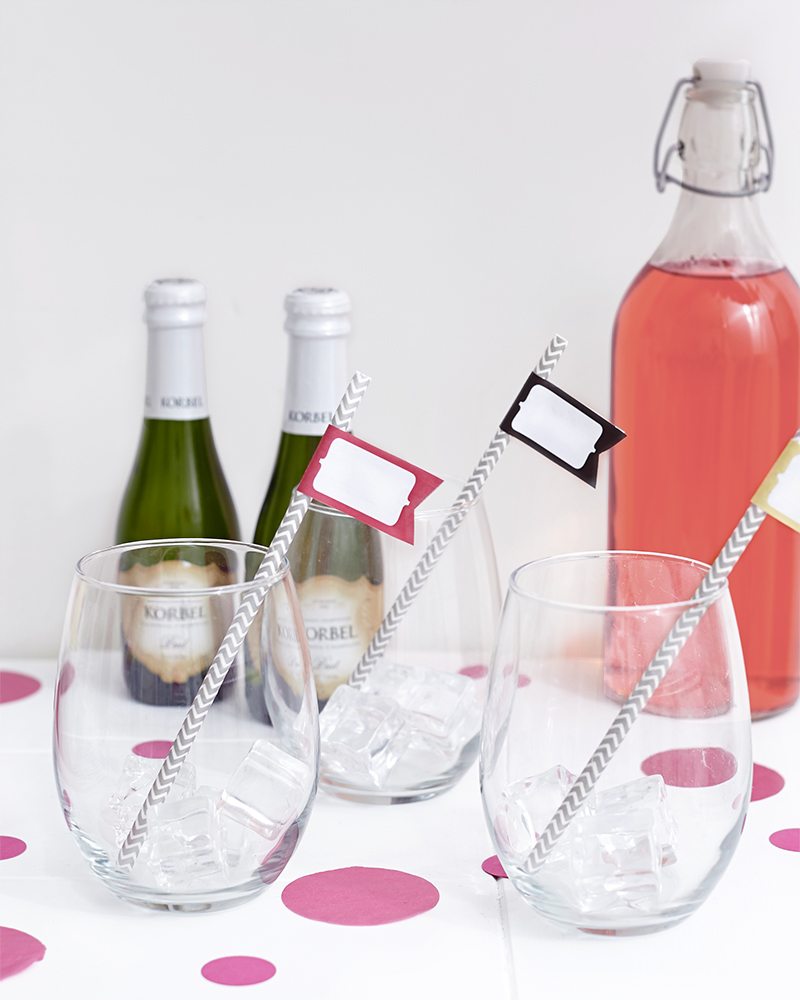 Whimsical Treats
Conversation heart brownie pops. Heart-sprinkled caramel pretzels. Dipped Oreo® cookies. Everything in our whimsical Valentine's Day collection is more delicious, and unique, than a box of chocolates, and right on target for Palentine's Day. Heartfelt messages like "UR Sweet" don't only apply to sweethearts.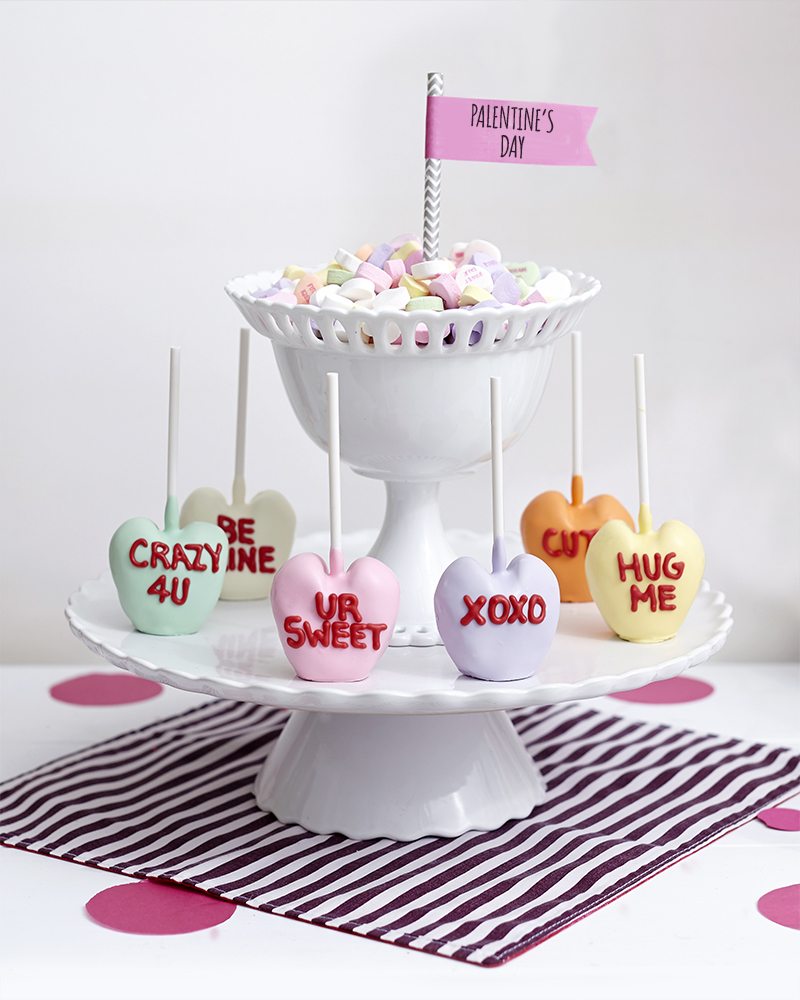 And no need to break out the China and crystal, after all, you know your friends don't aren't that fancy. But they are stylish, so stack your treats in trendy mason jars.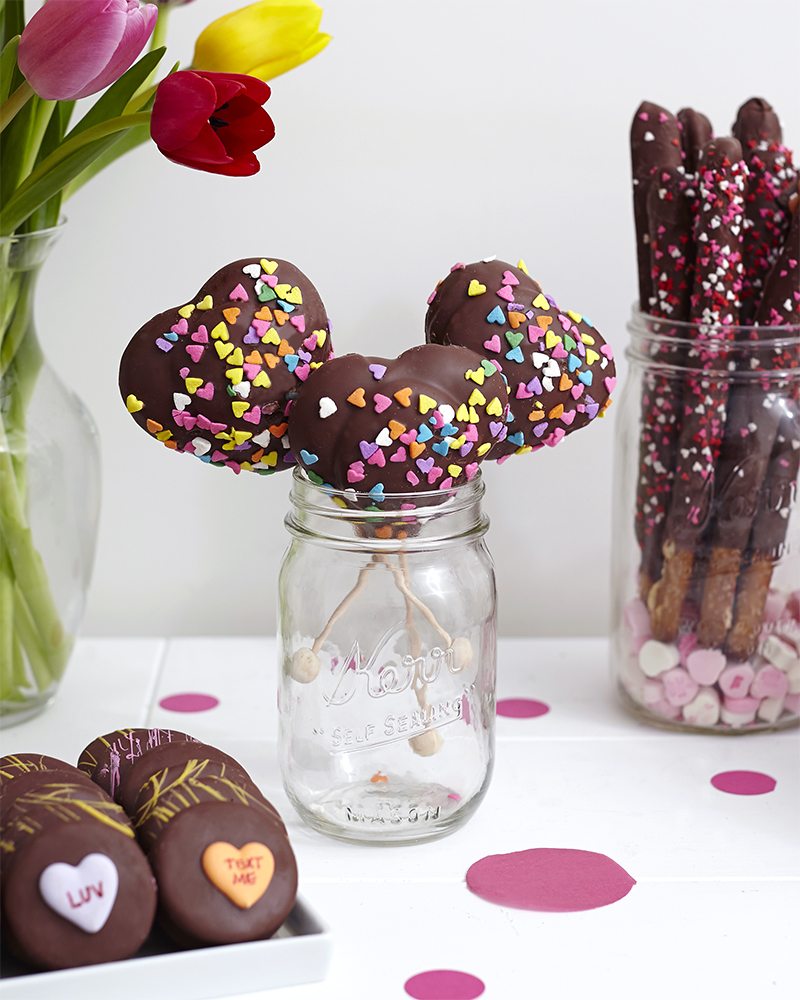 Fun & Games
Put a Palentine's Day twist on the popular "who am I" party game by giving everyone a famous BFF identity like "Oprah Winfrey". Then have them ask questions to guess their identity and find their BFF match (i.e. Gayle King). Cartoon and movie characters work too like Thelma and Louise, Groot and Rocket or Shrek and Donkey.
A Sweet Love Story
After you're done sharing the Palentine's Day love, let us know how it went.