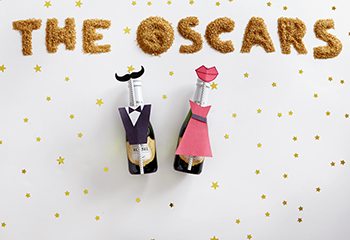 DIY: Oscar Party Swag Bags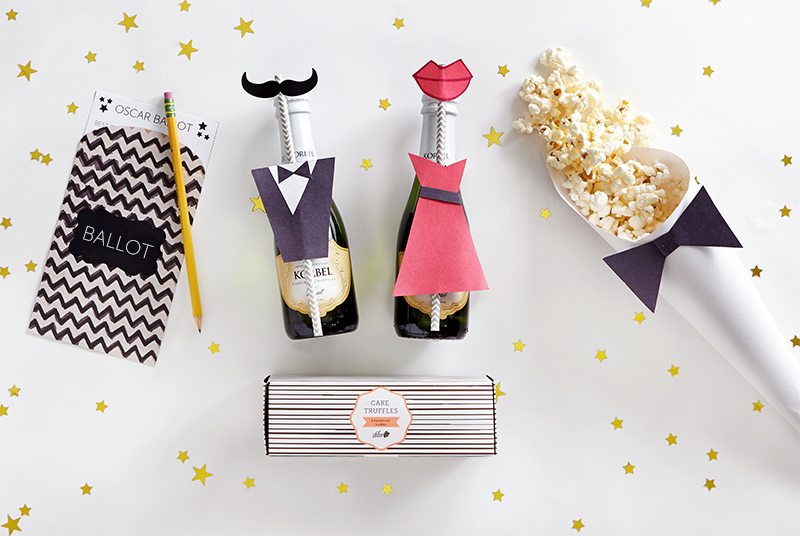 Black Tie Popcorn
Movies are always better with snacks. So, of course, are movie awards shows and Academy Awards parties.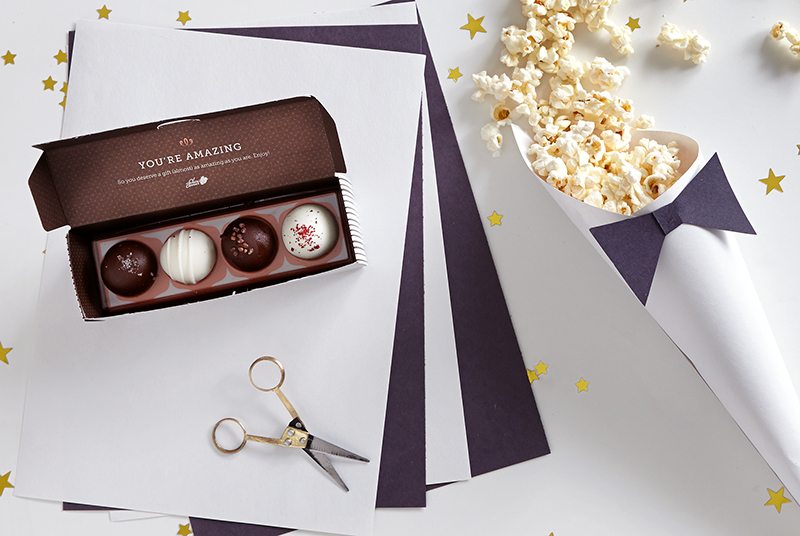 You'll Need:
Popped popcorn
Black and white construction paper
Directions:
Roll white paper into a cone and tape to secure the shape. Finish it off with a bow tie (check out our DIY for making the perfect paper bow tie). Fill the cone with popped popcorn. Glam up the popcorn Oscar-style by drizzling it with white chocolate and sprinkling gold shimmer sugar. Then, give all your guests the celeb-worthy reviews they deserve with Shari's Berries cake truffles: the special box features quotable compliments like "unforgettable, that's what you are".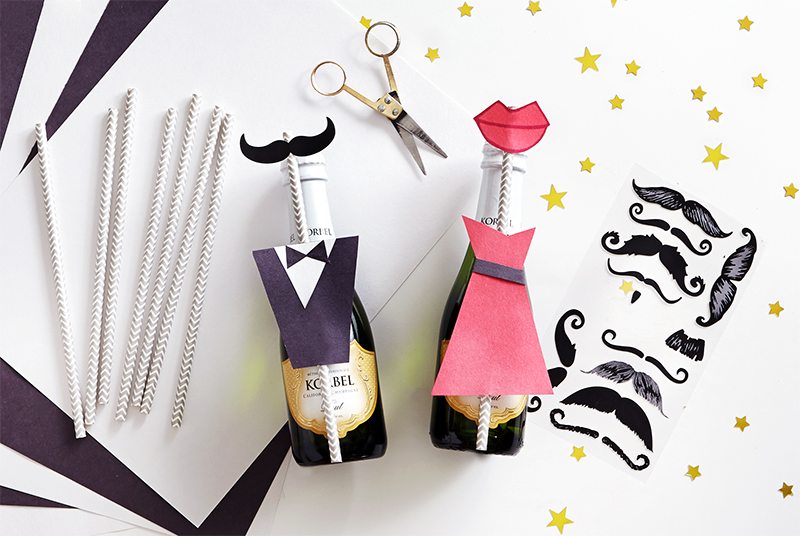 Red Carpet Champagne Bottles
The award for best-dressed guest will go to these mini champagne bottles.
You'll Need:
Mini champagne
Party straws
Black, white, and red construction paper
Directions:
Draw and cut out tuxedo and dress shapes using the construction paper. Tape them to straws. Top off the tuxedo straws with a dapper mustache. Finish off the party dresses with ruby lips. Tape the straws to the mini bottles of champagne.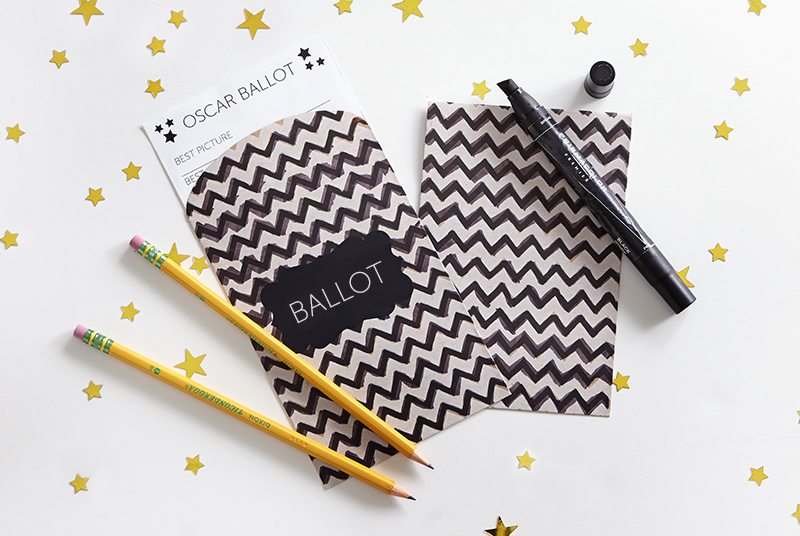 Cast Your Vote
Before the party begins, have your guests predict the winners with their ballots. Seal the envelopes until after the show and give a prize to whoever guessed the most correct winners.
You'll Need:
4″ x 5″ ballot envelopes (or treat bags)
Printable Oscar ballot (you can find these online or make your own)
Pencils
Decorations for ballot envelopes (stickers, markers, glitter)
Directions:
Stuff envelopes with ballots and pencils. Decorate the outside with stickers, markets and glitter.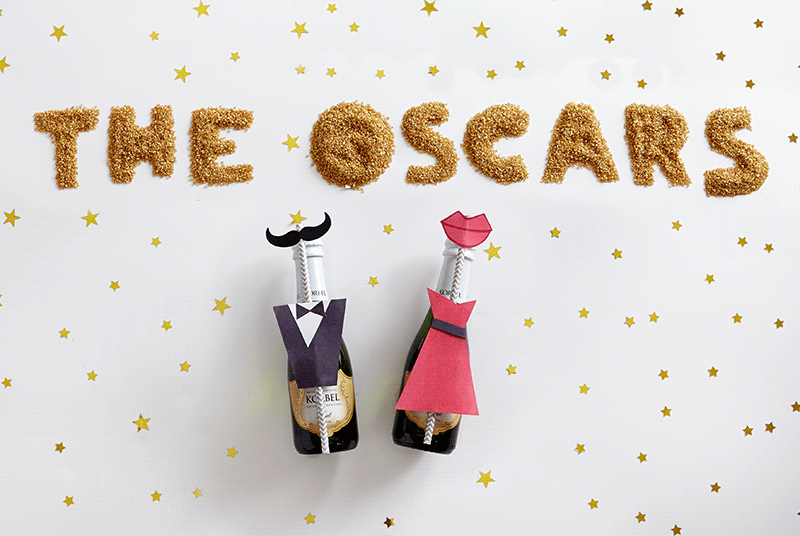 Star-Struck
So what was the biggest hit at your Oscar bash? The champagne? The snacks? Do you have your own unique Oscar party ideas or swag bag treats? Give us an exclusive in the blog comments.