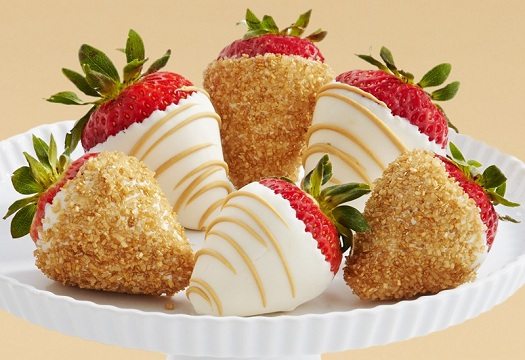 New Year's Recipes: Champagne Desserts That Sparkle
New Year's Eve. It's the last (and often biggest) party of the year, when people dress in their finest and toast the changing of the calendar.
Along with midnight kisses and "Auld Lang Syne," champagne is one of the most popular traditions at New Year's Eve parties. But if the bubbly by itself has gotten boring — or you want to dazzle your guests with a new year to remember — we've found some champagne desserts and display tips to add flash and sparkle to your event.
Champagne Cupcakes
With Sweet Champagne Buttercream Frosting
For starters, "dry" champagne can actually make deliciously moist cupcakes. We found the recipe for these New Year's treats at Gimme Some Oven, and added some sparkle with glitter you can eat stars (found at many craft or baking stores).
Note: to recreate this look, you'll need to double the amounts listed for the champagne buttercream frosting.
Pink Champagne Cake Pops
Besides champagne-flavored cupcakes, you can also make bite-sized cake on a stick with these Pink Champagne Cake Pops.
The recipe comes from La Vida Laura, though she adapted it from Sweetapolita. Get creative and add your own style with pearl sprinkles, gold glitter stars or a customized fondant design.
New Year's Eve Ball Drop Cupcakes
The Times Square ball drop is the most iconic visual symbol of New Year's Eve. This annual event has been a featured tradition for more than a century, and we've found a delicious way to make it the star attraction of your own New Year's Eve party.
With some silver sprinkles (and a gumball), you can turn that same champagne cake pop and cupcake into a miniature Times Square ball. Or, as shown on the original recipe at Confessions of a Cookbook Queen, you can simply use donut holes and melted chocolate. The recipe includes dabs of yellow frosting to create exterior "lights" on the ball, but you can leave out that last step to better reflect the current style of the Waterford Crystal Times Square ball.
Gold-Dipped Champagne Glasses
When the ball does drop, you can spice up the traditional toast itself with glamorous champagne glasses—and you don't have to spend a fortune on fancy stemware.
Liz Stanley at Momtastic shows a simple way to make "gold-dipped" glasses using inexpensive metallic gold spray paint. (We recommend also using inexpensive or even disposable glasses, at least for an initial practice run.) Just mask the tops of the glasses with newspaper and tape, spray the stems and leave them upside-down until dry.
Glitter-Sugared Rims
And for the top of the glass?
Sugared rims are nothing new, but adding some tasty glitter can make your New Year's Eve drinks really sparkle. You can use silver glitter you can eat, as demonstrated at Cheryl Style, or use gold glitter stars to match your gold-plated stemware.
Bow-Tie Stemware
Since this is a formal affair, we also decided to dress up some of our glasses with fun bow ties, as shown below. The ties were cut from glitter paper found at a craft store, but you can also create your own with colored paper, glitter and glue.
Champagne Sabayon With Berries
Your sparkling stemware can be used to hold more than just liquid champagne. As you might have noticed, we are big berry fans who love to pair berries with champagne.
One way to do that is with Champagne Sabayon. As explained in the recipe at A Food Centric Life, this Italian-by-way-of-France dessert sauce is beautifully simple, requiring only champagne, sugar and egg yolks. When poured over mixed berries, it makes for a light, sweet treat to enjoy while waiting for the clock to wind down.
Champagne Granita With Berries
For an even cooler dessert, try an icy Champagne Granita. Bobby Flay's basic granita recipe requires only champagne, lemons and simple syrup (which is equal parts sugar and water). Freeze it to a chopped ice consistency, add berries and serve in large martini glasses.
New Year's Eve Sparkler Desserts
Fire and ice, anyone?
After Independence Day, New Year's Eve is the biggest fireworks day of the year. Add some fireworks to your party's champagne desserts with star-shaped sparklers.
The sparks don't fly far, but you should still be cautious about how and where you light the sparklers. Of course, as pointed out by Chickabug, you can either use real sparklers or completely safe silver pom poms.
Champagne Strawberry Jell-O
Finally, there's always room for Jell-O, especially when it's delicious champagne Jell-O filled with strawberries! The recipe for these popular individual-serving Jell-O molds can be found on A Beautiful Day as adopted from the book, "Hello, Jell-O!"
Feel free to use some or all of these ideas for your champagne-infused New Year's Eve party, and share your own tips for ringing in the new year with style!