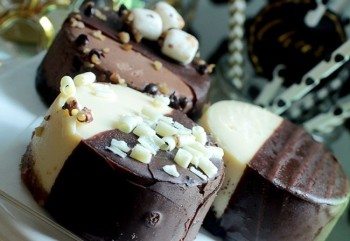 Celebrating National Cheesecake Day with Shari's Berries
Dessert lovers across the country reveled in joy this July 30th for National Cheesecake Day. With its soft, decadent texture hand dipped in chocolately goodness, our gourmet cheesecakes trios are perfect for sharing a little slice of bliss with friends and family alike.
So, for this annual spotlight on one of America's favorite treats we reached out to a handful of our favorite entertainers and asked to them host a wine and cheesecake tasting party to help relax and enjoy the dog days of summer with those closest to them.
Curly Crafty Mom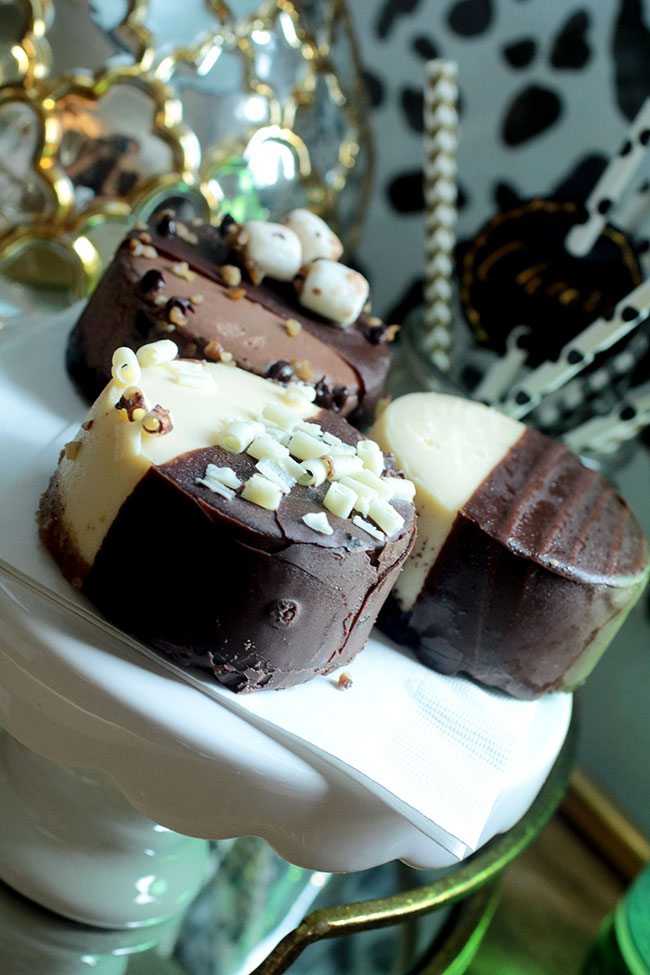 Carrie of Curly Crafty Mom prepped her chic gold bar cart with all the essentials, just in time for her guests to arrive. With a hearty glass of red wine and a chilled bottle of Pellegrino she had all of the essentials on hand to host a successful tasting party. To see more of her preparations you can read her post in full here.
Anne in Residence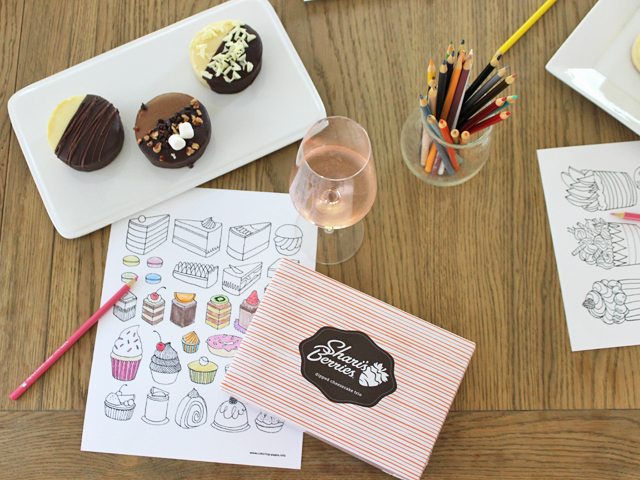 Anne of Anne in Residence chose to celebrate National Cheesecake Day with her closest friends, some chilled Riesling, and a little arts and crafts! Adult color books have been a hot trend lately and as Anne states, "it's an extra relaxing way to spend time with friends, rather than dealing with the bustle and noise (and cost) of a restaurant or bar." You can find her post here to get all the details behind her soirée.
Crafty Little Gnome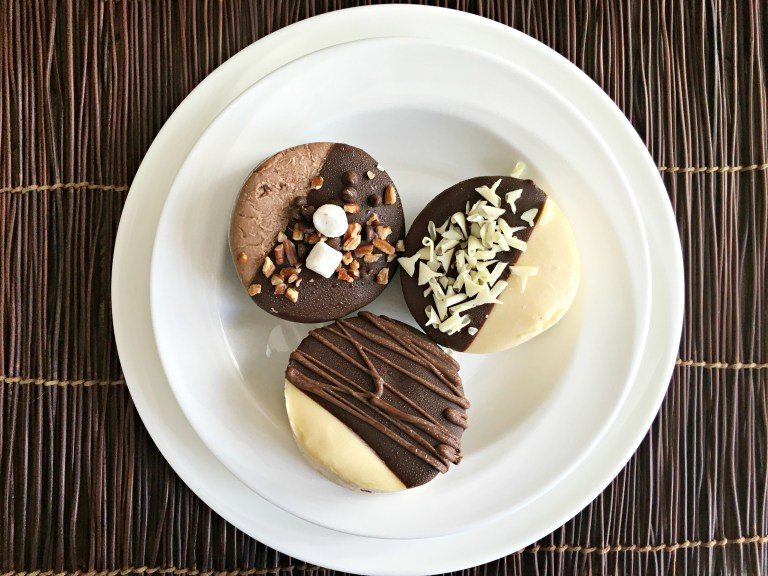 Adrienne of Crafty Little Gnome adamantly states "cheesecake is always a good idea" and we couldn't agree more! She goes on to advise that "when serving a very rich and creamy desert like cheesecake it's best to keep the beverages a little lighter. White wine, berry infused water, juice and tea all go nicely with cheesecake." For additional tips and to see her wonderful tablescape you can find her post in full here.
The Hungary Buddha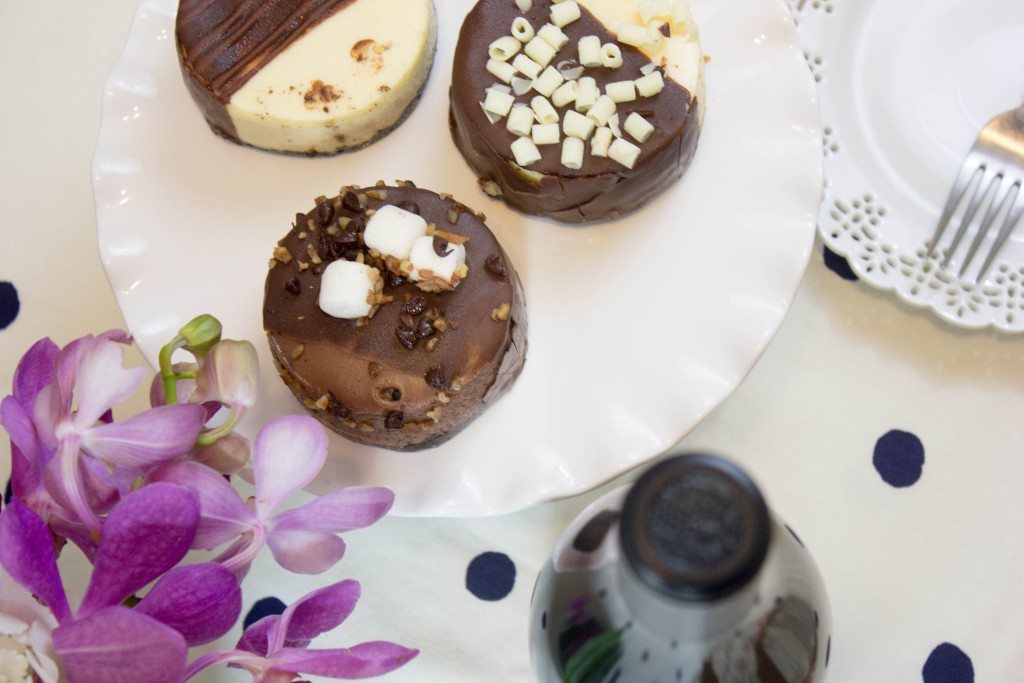 Chrissy of The Hungry Buddha gathered her closest friends for a full on smorgasbord of deliciousness, featuring a copious amount of wine, cheese & crackers, Sfincione (a Sicilian-style flatbread), and of course our dipped cheesecake trio. To learn more about her impressive spread, and for a full recipe for her Sfincione, you can check out her post here.
Even though the official National Cheesecake Day has come and gone this year, we think any day of the year is a good excuse for some creamy cheesecake. So call up some friends, pour out a little wine, and sit back and relax with some little bites of bliss.