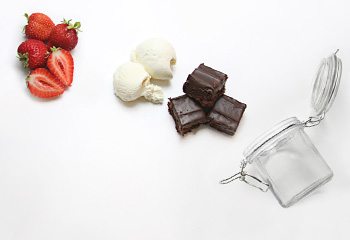 24 Mason Jar Desserts You Won't Want To Miss
The Essentials
If you've never made a mason jar dessert, follow these simple ideas for layering. Depending on how big your jar is you may have to repeat the base and the filling before adding the topping.
Base ideas: cake, cookie, donut, bread
Filling ideas: frosting, whipped cream, fudge, ice cream, jelly
Topping ideas: nuts, fruit, syrup, candy, sprinkles

And That's Not All …
When it comes to mason jar desserts, the only limit to flavor combinations is your imagination. Here are a few more tempting ideas for your next indulgence.
Fruity Mason Jar Desserts
If you're looking for something sweet but not too sweet, try these fruity mason jar treats. They're perfect for brunches, baby showers or treating yourself. Head on over to Cupcakes and Kale Chips, This Gal Cooks and Daily Leisure for recipes.

Creamy Mason Jar Desserts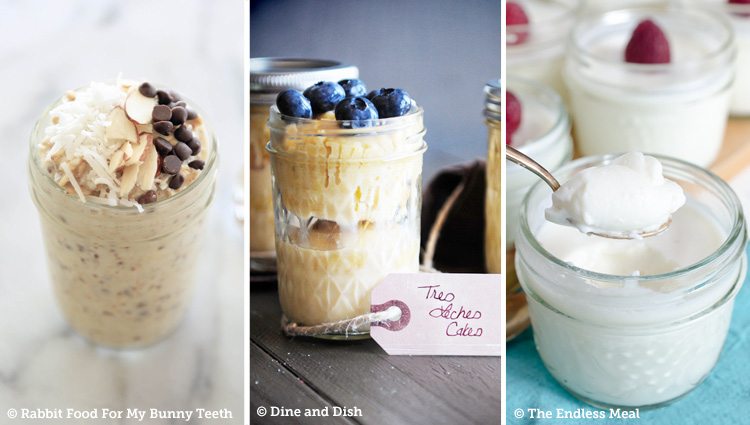 What's better than a smooth, creamy dessert? The oats are perfect for a morning treat, while the tres leches and panna cotta will satisfy your sweet tooth after a yummy meal. Check out Rabbit Food For My Bunny Teeth, The Endless Meal and Dine and Dish for recipes.

Birthday Mason Jar Desserts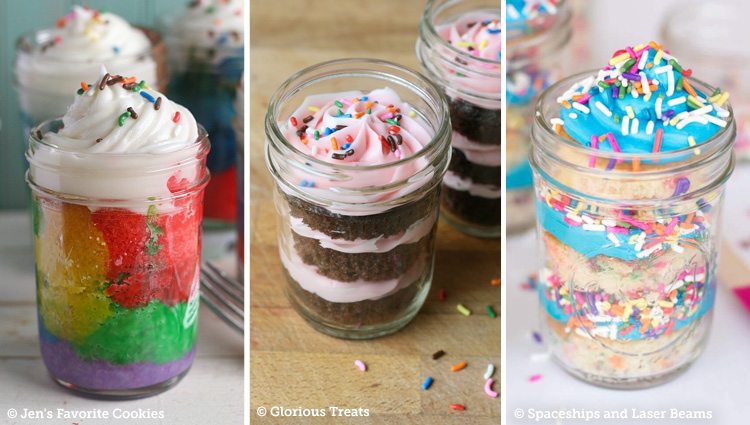 What's a birthday celebration without cake and sprinkles? Pile on the colorful frosting and squeeze as much fluffy birthday cake into a jar as you can. The guest of honor will surely thank you! For recipes, visit Jen's Favorite Cookies, Glorious Treats and Spaceships and Laserbeams.
Pie in a Jar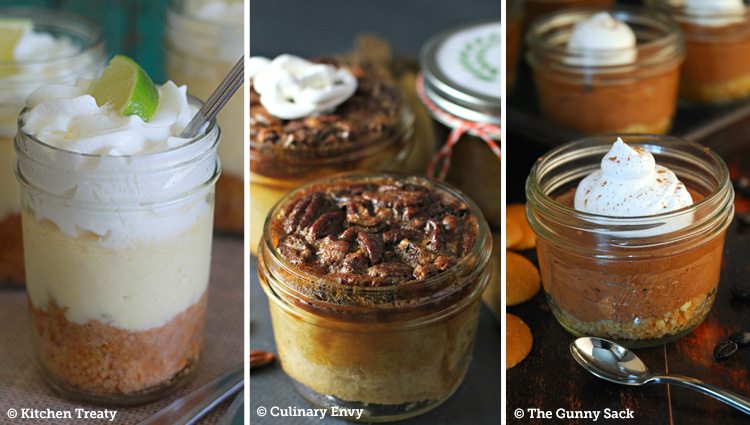 If pie is what you're craving, we've got you covered. Think warm pecan pie on a winter day, fruity key lime pie in the summer and chocolate for any occasion. Hop over to Kitchen Treaty, Culinary Envy and The Gunny Sack for some pielicious recipes.

Holiday Mason Jar Desserts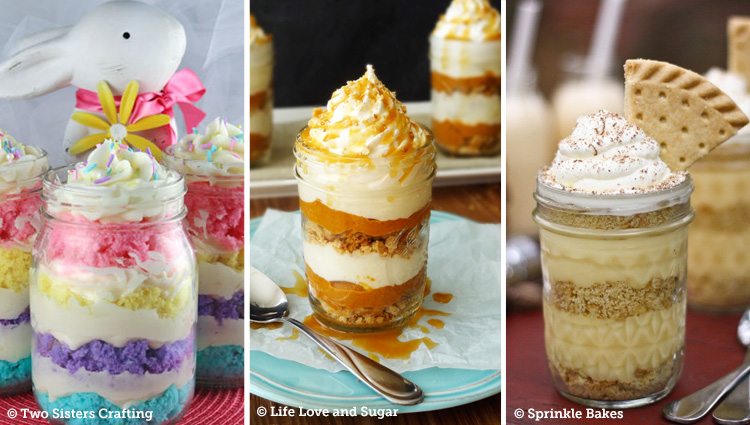 Gathering your family around the table for their favorite meal is always a joy, especially if it involves holiday flavors like pumpkin, egg nog and white cake. Celebrate with these mason jar recipes from Two Sisters Crafting, Life Love and Sugar and Sprinkle Bakes.

Chocolate Mason Jar Desserts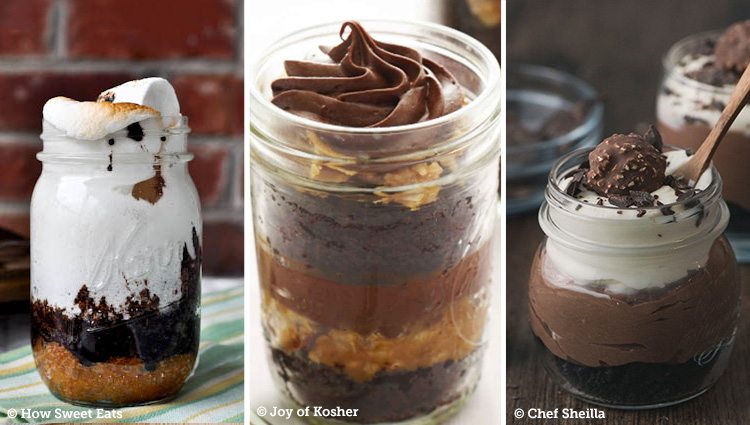 We all scream for … chocolate! You can't go wrong with chocolate, whatever the occasion. Sure it can get messy, but these are game changers. Get your fill of chocolate with these recipes from Joy of Kosher, Chef Sheilla and How Sweet Eats.

Your Treat
Ready to whip up a mason jar treat and remind your family and friends that life is sweet? Or … we know another great way to share some love. Send them a sweet just because gift from us.