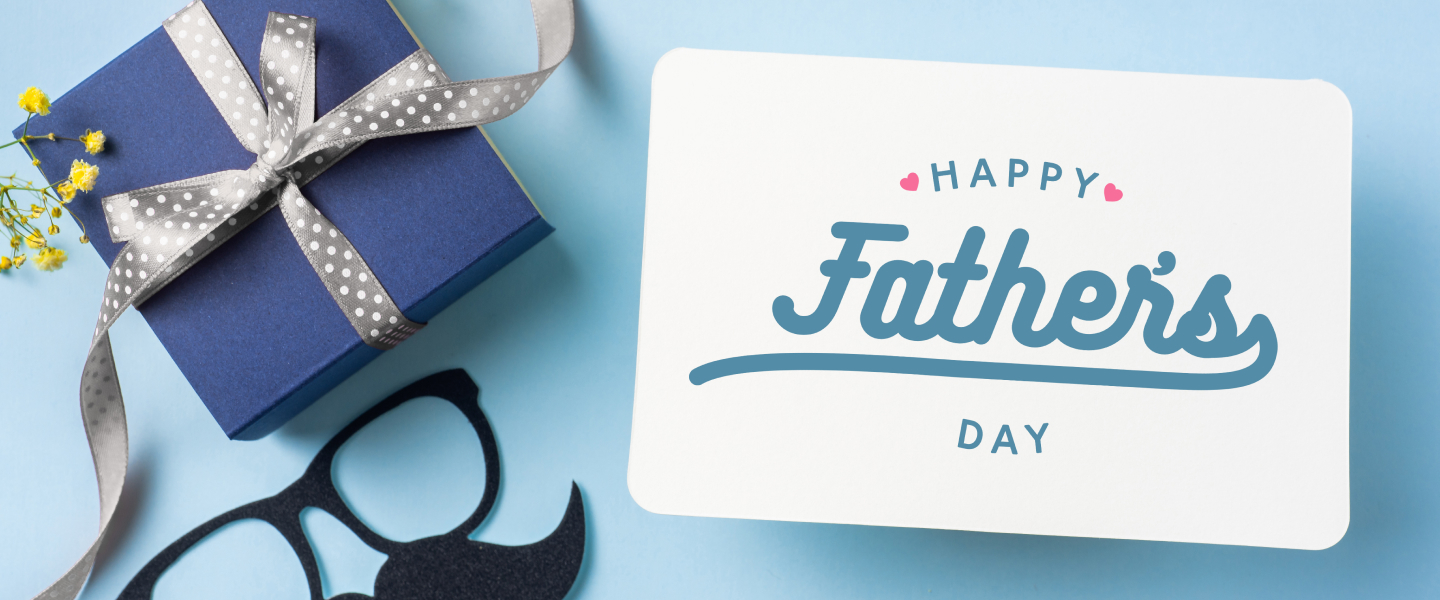 Last Minute Father's Day Gift Guide
Father's Day is just around the corner – boy, has time flown by! By now, it's probably time to start thinking about the best last-minute Father's Day gift ideas to make Dad's day extra-special. We know that everyone is busy this year, especially with different venues opening up again and seeing friends and family in-person, so that's why we wanted to make it easy for you to find the best last-minute gifts for Dad this Father's Day.
Last Minute Father's Day Gifts by Category
The following gift guide highlights the top Father's Day gifts, based on your dad's unique personality.
For the Golfer
Is your dad always heading to the driving range or spending the day at the local golf course? Especially during the pandemic, golfing is a popular sport for dads. What better way to show Dad that you noticed his newfound hobby than by getting him the perfect Father's Day Golfer Gift Basket? This Father's Day gift basket has all the snacks he'll need to keep up his stamina on the course, along the essential golf balls and tees.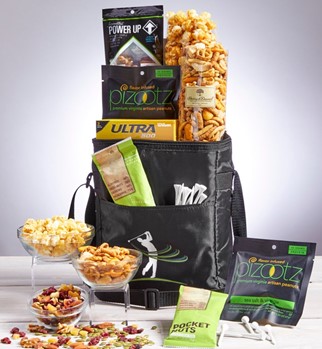 For the Dad with a Sweet Tooth
Let Dad end the day with a delicious chocolate brownie gift box delivered just in time for Father's Day! He can save his decadent treat for dessert, or just have it for a midday snack. Maybe he'll even share with the family! You can't go wrong with a plate of 18 chocolatey treats, courtesy of Wolferman's Bakery.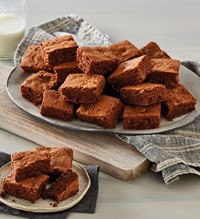 For the Wine Connoisseur
Who says only women can have a wine night? Give Dad the gift of wine, along with a tumbler personalized to make him feel special. This "Dad the Man" wine gift box includes everything he needs to enjoy a relaxing night in!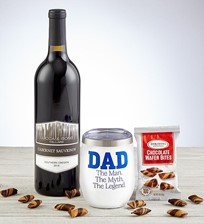 For the Meat Lover
Give Dad the gift that he'll love this summer with the Stockyards Father's Day Gifts collection. Choose from a variety of steaks and burgers that Dad can grill up for the whole family. For the Meat-Loving Dad, we recommend the Choice Selection to create a mouthwatering feast that everyone can enjoy.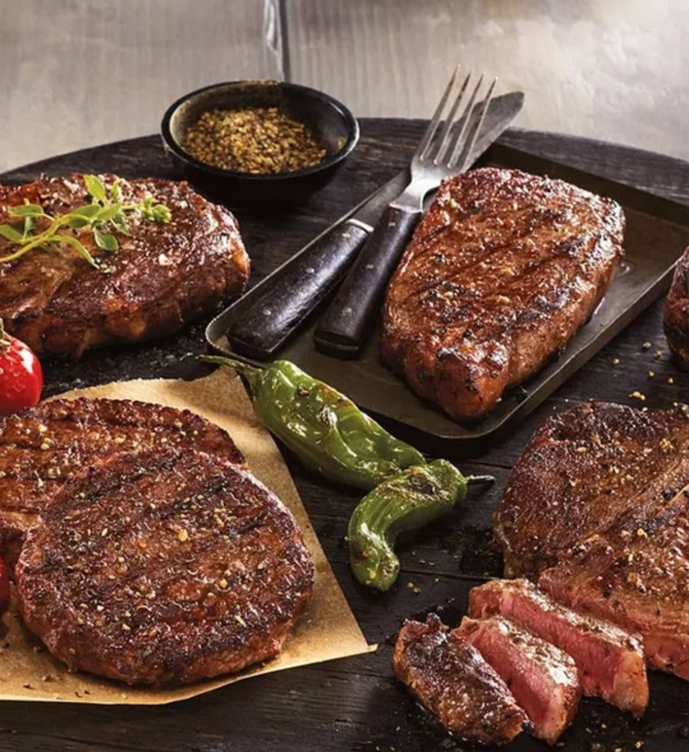 For the Grill Master
If your dad loves to be in charge of the BBQ, this is the last-minute Father's Day gift for him! The classic barbecue gift tub has everything he needs to command the grill. With a grill mitt, BBQ brush, seasoning, and snacks, you'll be sure to have the perfect Father's Day BBQ.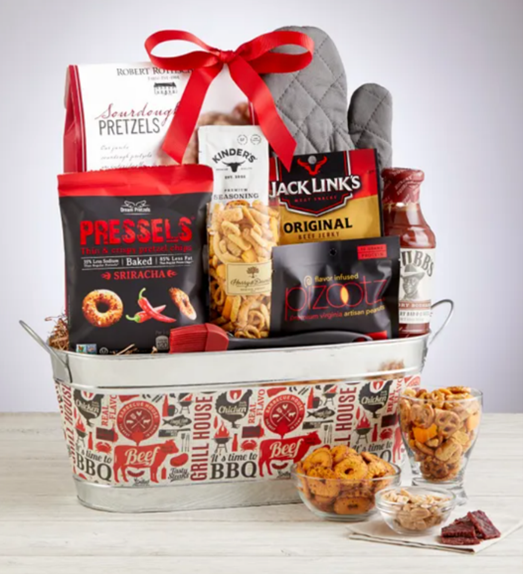 For Your Super Dad
Do you want Dad to know just how special he is this Father's Day? Surprise him with a Super Duper Dad cookie card as a last-minute Father's Day gift. The Cheryl's Father's Day cookie gifts also include tins and boxes that let Dad know he's the man of the day.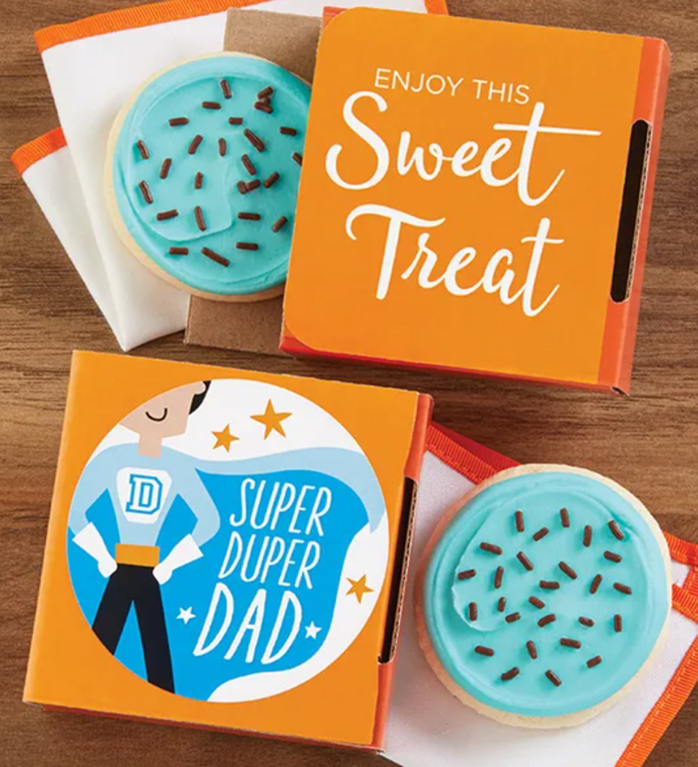 For the All-Star Baseball Dad
This sporty Father's Day fruit arrangement is the perfect way to score extra points with Dad! With a collection of fresh and chocolate covered fruit decorated like baseballs and a star that reminds Dad his is #1, you can't go wrong with this sweet last-minute gift for Dad. You can even add a festive balloon to the arrangement to wish him a Happy Father's Day.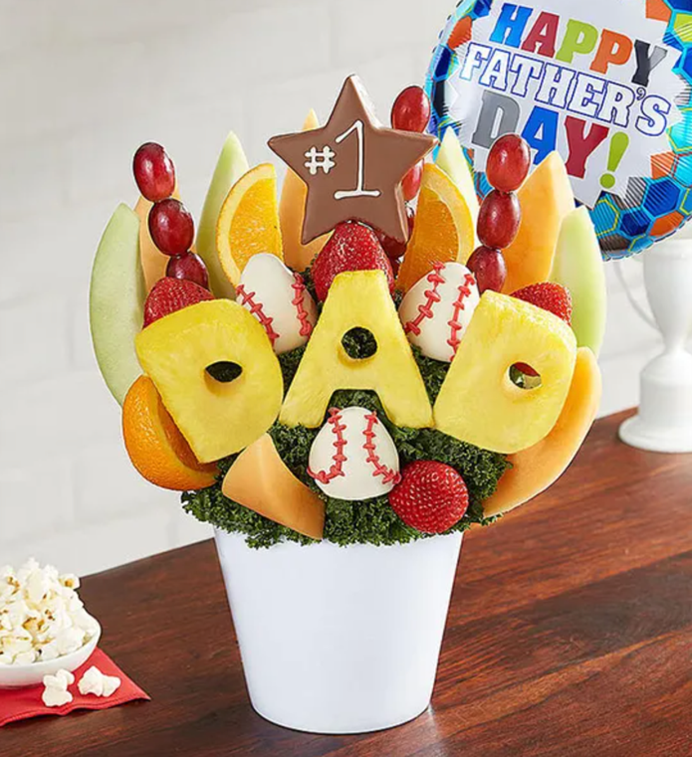 For the Chocolate-Lover
If you're looking for a rich chocolatey treat to send Dad for a last-minute Father's Day gift, look no further than the Father's Day chocolate collection from Simply Chocolate. From truffles to chocolate covered pretzels, candy apples, and more – you're sure to find the perfect last-minute chocolate gift for Dad. Personally, we recommend the Splendid Sweets Father's Day basket, including all the best chocolate treats!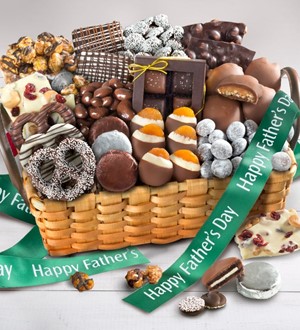 Bacon, Bourbon, and Beer
Are these three of Dad's favorite things? Good thing 1800Baskets Father's Day gift basket collection combined them all together into the perfect last-minute Bacon, Bourbon, and Beer Box! With Guinness potato chips, BBQ sauce, Bourbon bacon rub, and more – Dad will definitely have everything he needs for a guys' night.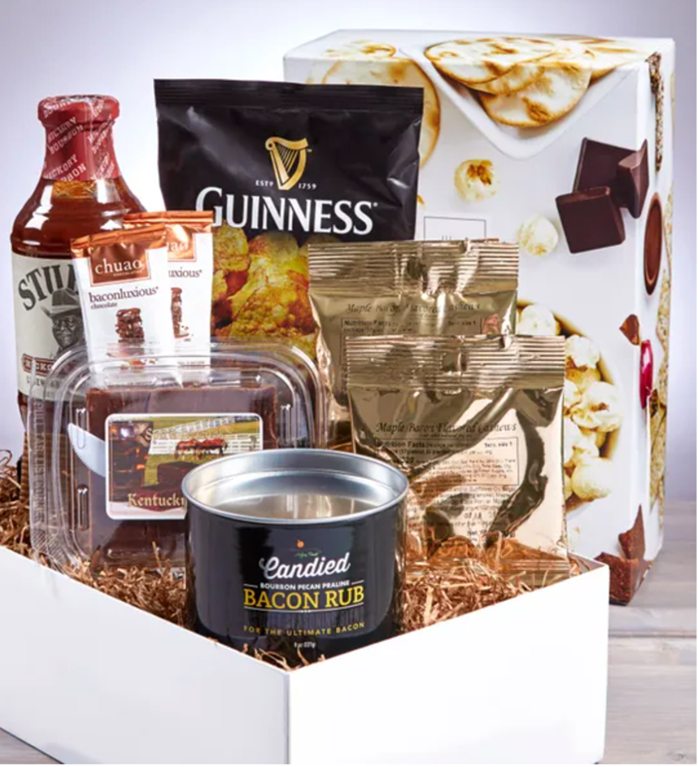 For the Beach-Loving Dad
If you're looking for the perfect last-minute gift for Dad that can be personalized, then Personalization Mall's Father's Day collection is your one-stop shop! There are personalized gifts for every type of dad out there, but one of our favorites is the personalized collapsible cooler that Dad can take with him for a nice relaxing day at the beach. Get Dad's name embroidered on the front pocket and check out the retractable bottle opener that's attached to the top of the cooler to make opening drinks easier than ever.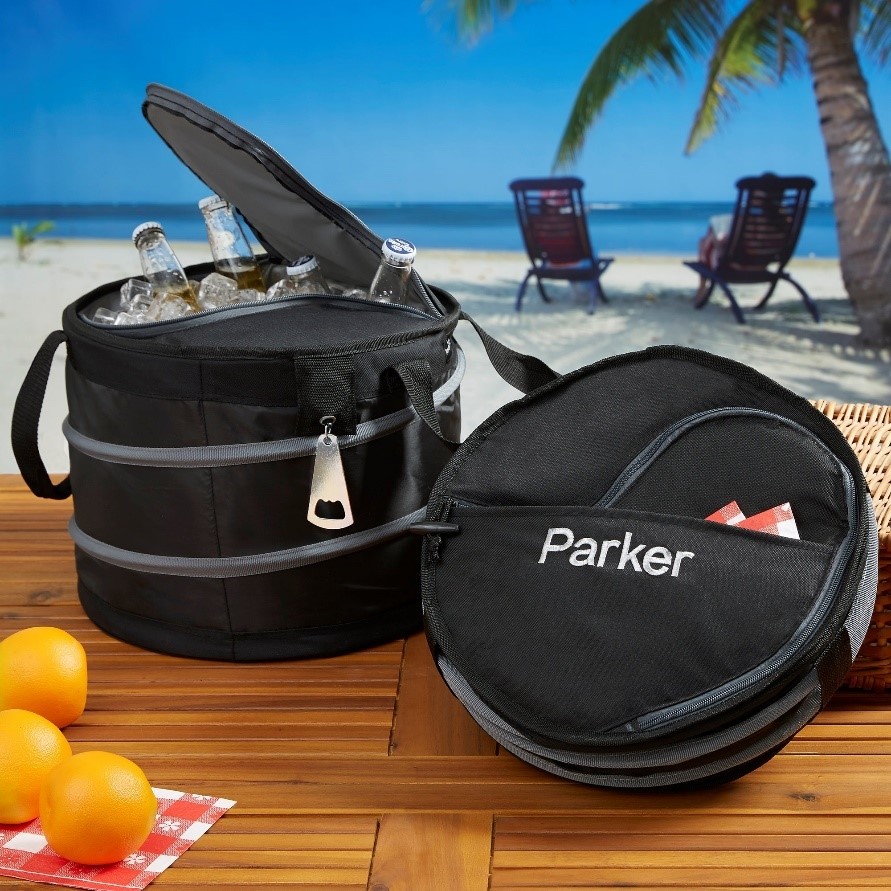 For the Sentimental Dad
Most of the last-minute Father's Day gifts on our list are fun and lighthearted, but we also wanted to include a sentimental keepsake for Dad. This Father's Day keepsake could bring a tear to Dad's eyes this year. Just know, he's expressing his love for you.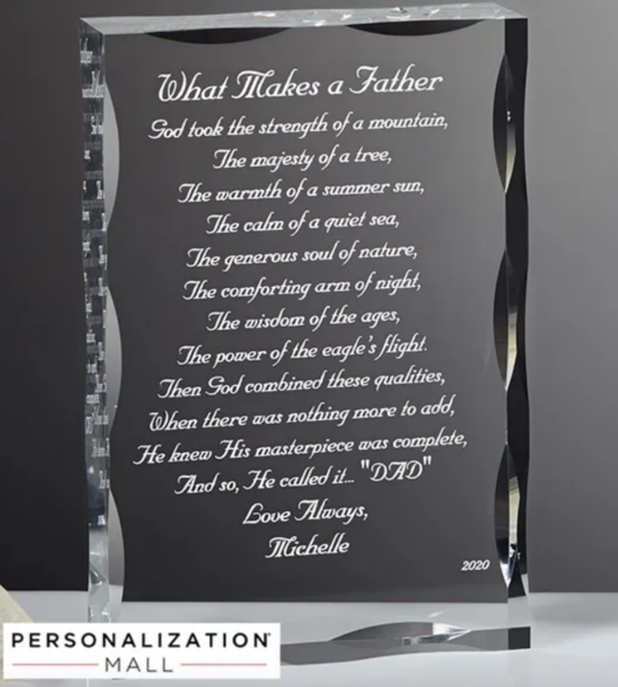 For the Sports Fan
Last but not least, we can't forget about the Shari's Berries Father's Day berries that are designed to look like baseballs, basketballs, and footballs, for the dad who loves all things sports. This sport-themed chocolate berries collection will satisfy Dad's sweet tooth, and let him know that he's today's MVP!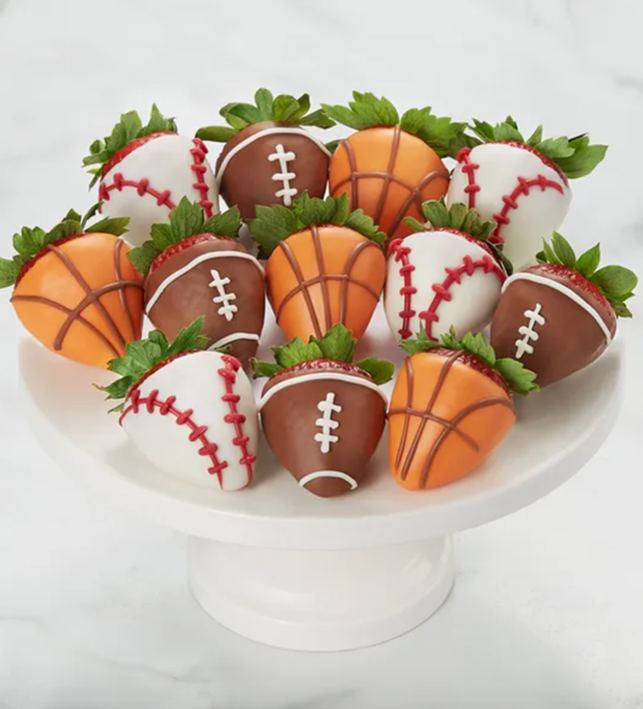 Shop All Last-Minute Father's Day Gifts from our Family of Brands
To wrap things up, we know that there are so many options for gifts for Dad this Father's Day. We've included some of the best in our last-minute Father's Day gift guide, but there are definitely more options out there to explore. That being said, don't forget to shop all the Father's Day collections from our family of brands at the links below: