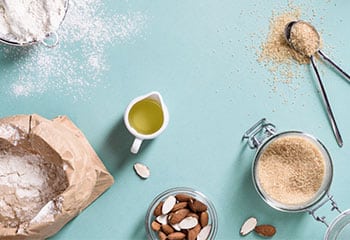 62 Kitchen and Food Hacks to Make Life Easier
Sometimes it feels like we spend all of our time in the kitchen prepping, cooking, cleaning and more. Homemade meals are amazing, but they take a lot of work. After a long day, it's easy to run out of motivation to cooking a delicious meal. Resist the urge to order takeout again by checking out these 62 kitchen hacks and food hacks that will save you time and inspire your inner chef once again!
Kitchen Hacks
Maintaining an organized kitchen can be tricky. There are so many different ingredients to keep fresh, each with a million ways to prepare them. That's not to mention the mess cooking can be! These kitchen hacks will make organization, storage and cleaning a breeze.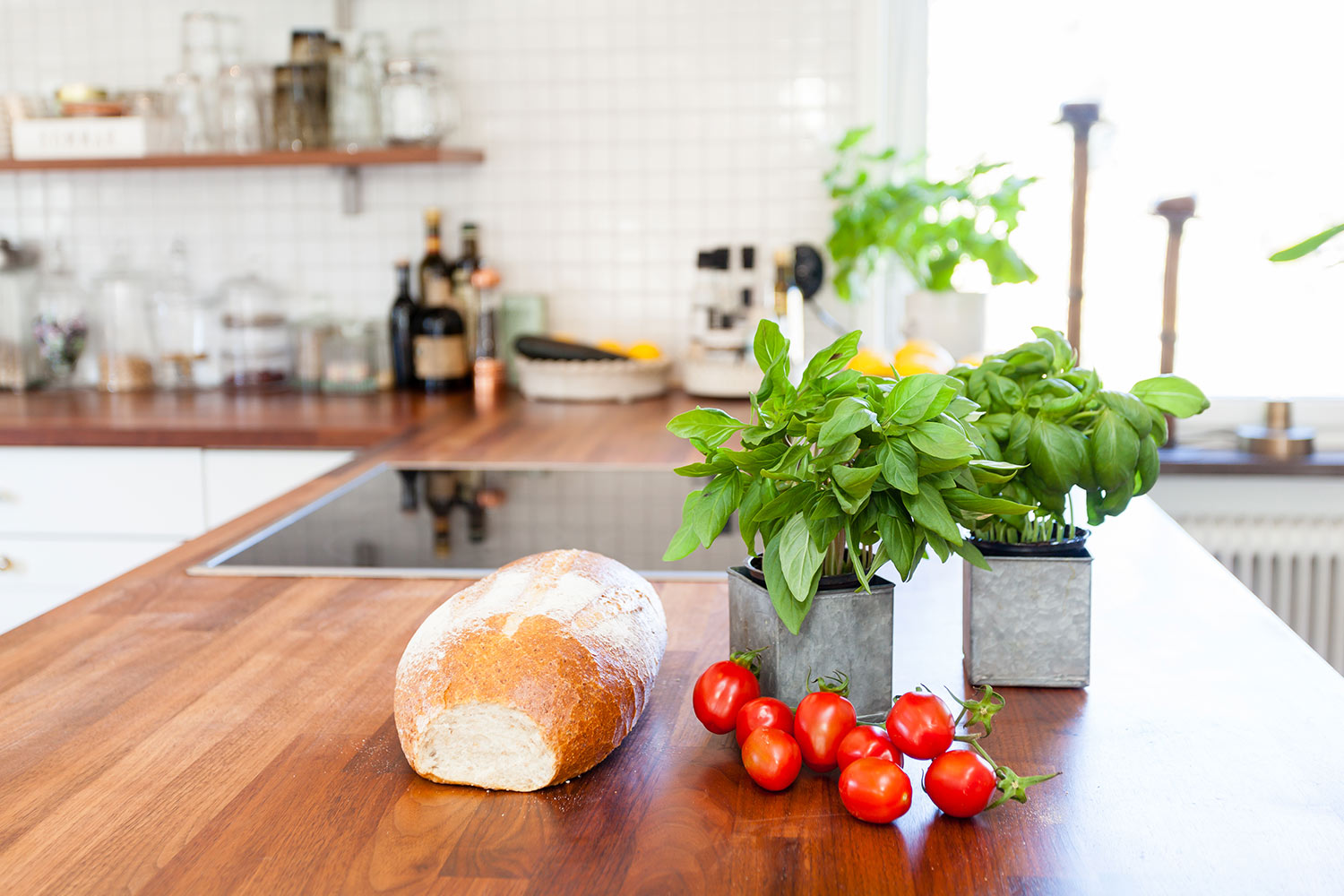 Hacks to Make Ingredients Last
Frozen bread: Store your bread loaf in the freezer. It will last much longer, and slices are quick to defrost.
Chewy cookies: Toss a slice of bread in an airtight container with your cookies to help retain moisture and chewiness.
How to save tomatoes: Store tomatoes out on the counter until ripe, then keep them ripe longer by storing them in the refrigerator.
Leftover sauce: Store leftover sauces in frozen plastic bags for quick meals later on.
Upside down peanut butter: Natural peanut butter is infamous for separating into a greasy layer of oil on top. Avoid this by storing jars upside-down from the get-go.
Long-lasting guac: Before storing guacamole, pour a thin layer of water on top to prevent air exposure and browning.
Soggy pizza: Placing a small cup of water in the microwave with leftover pizza will keep the slice perfectly crispy — no more soggy pizza.
DIY herbs: Dry out fresh herbs in the microwave at 20 second intervals. Use them to season your dishes for months to come!
Hacks to Keep the Kitchen Clean
No-mess breading: No need to dread breading chicken or vegetables anymore. Instead, shake together ingredients in one large, self-contained plastic bag. Pat the food (especially chicken) dry first so the flour sticks better.
Measuring honey: Non-stick spray on tablespoons and measuring cups will prevent honey and molasses from sticking.
Clean cast iron quickly: Remember that to clean your cast iron skillet, you can simply boil some water in it. No soap or scrubbing necessary.
One-pot meals: There are hundreds of recipes you can make that only need one pan. That means only one pan to clean afterward.
Separate egg yolks: Use an empty water bottle to separate yolks from whites when baking. Place the mouth of the water bottle on an egg yolk and squeeze. The yolk will get sucked into the bottle! Use your saved yolk to make ice cream or custard later.
Popsicle protectors: Add cupcake wrappers around the base of a popsicle to save yourself from drips on a hot summer day.
Easy oven cooking: Cover your cooking tray with tin foil for one-step clean up when baking chicken, fish and more.
Ice cream scoopers: This kitchen utensil works for so much more than scooping frozen treats! Try using it to measure cookies, cupcakes and meatballs.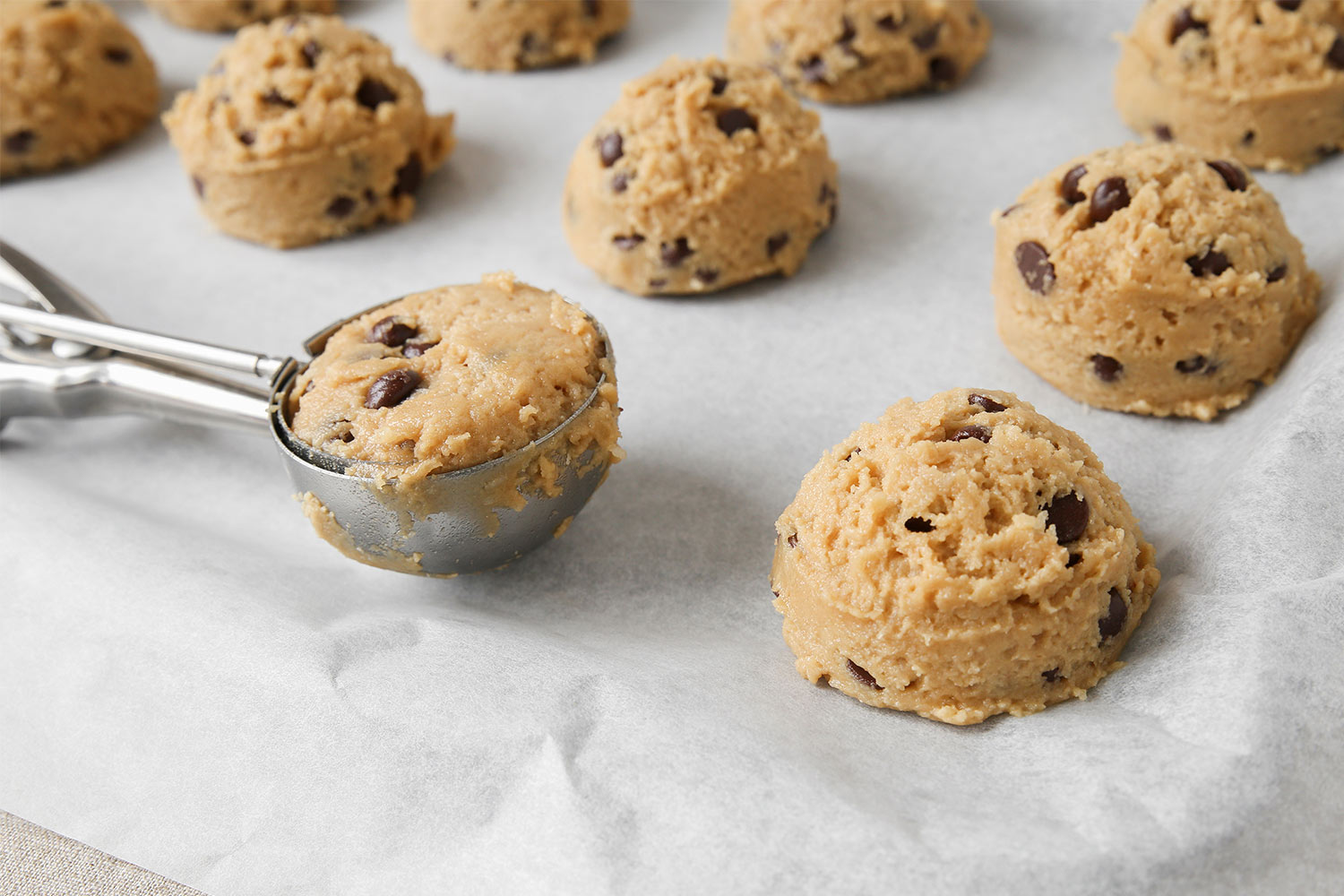 Quick measurements: Measure out ingredients over the sink or over parchment paper for no-mess baking.
One-handed pouring: Secure the mouth of your plastic bag around a container filled with leftovers. Flip the container, pouring the leftovers into the bag for easy storage!
Eggshell trick: Larger halves of eggshells make great search and rescue teams for scooping out accidental bits of eggshell from the batter. Next time you get a bit of shell in your cookie dough, use a bigger piece of shell to pull it out.
Garlic-be-gone: A quick swipe with stainless steel "soap," which can be purchased online or at popular superstores, will get that garlic stench off your hands right away. Its steel molecules will bind and transfer away the smelly, sulfur particles on your hands.
Hacks to Save Time
Ready to go seasoning: Freeze cubes of olive oil with your favorite seasonings and herbs so they're ready for the stove whenever you are.
Stubborn jars: When they refuse to open, go ahead and use a knife to stab a hole in the metal lid of your glass jar. It'll relieve the pressure and make it easier to twist off.
Scorching pans: If a pan is cooking too fast and hot, toss in an ice cube to slow things down.
Lots of leftovers: It may be obvious, but making extra portions for dinner can double as tomorrow's lunch. You'll be grateful when you don't have to run out for greasy, overpriced fast food during work.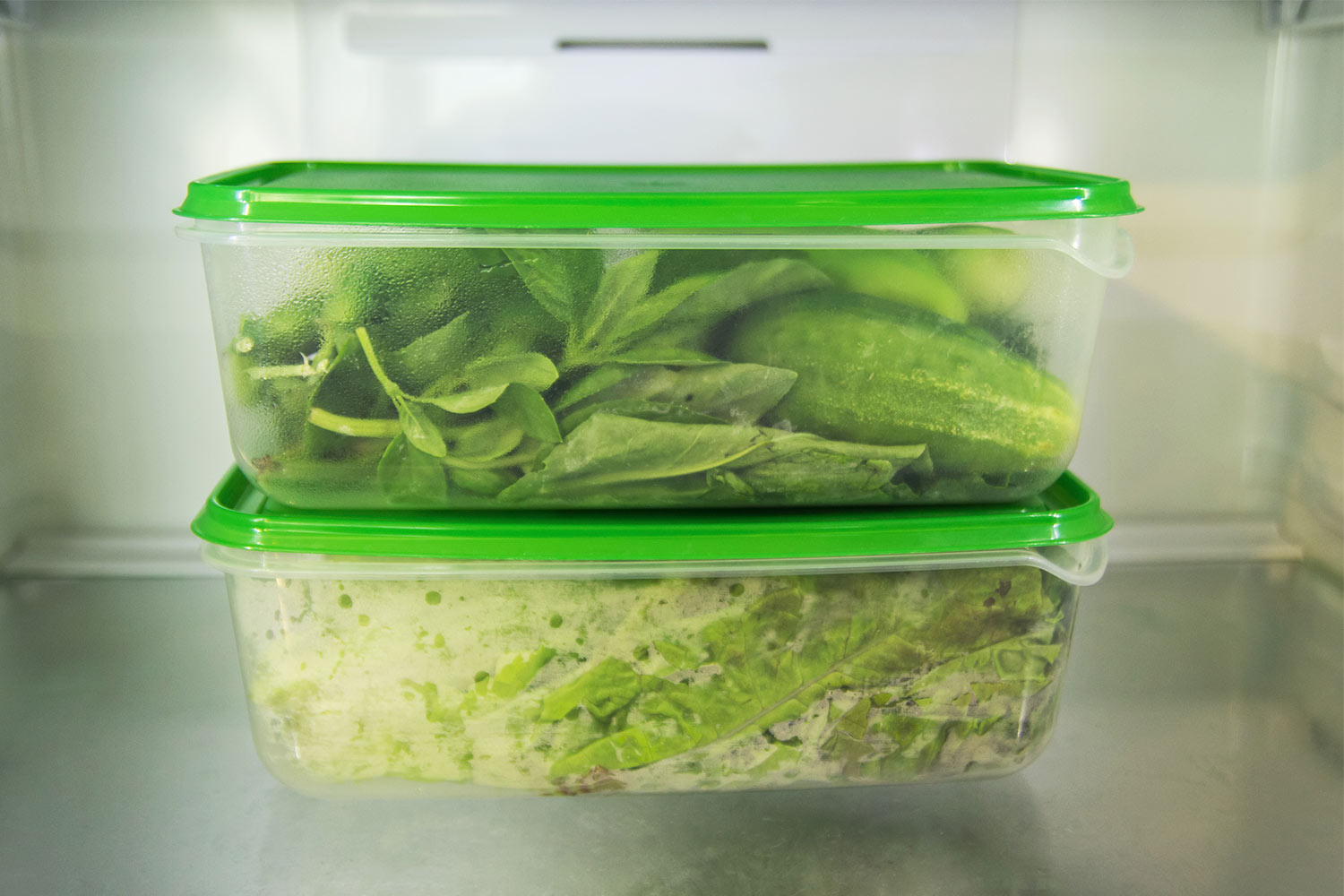 Even microwave heating: Leave a circle in the middle of leftovers to achieve an overall even heat when microwaving.
Ice cold drinks: In a pinch, you can wrap wet paper towels around drinks, set them in the fridge and have ice-cold drinks in minutes.
Use a mallet: Tap your knife with a mallet or similar tool to aid in cutting open large fruits and veggies. Take that, butternut squash!
Soften butter quickly: Warm up a glass in the microwave for 15 seconds and place it upside down over your butter to warm. The convection currents will warm the butter quickly and evenly.
Peeling garlic: Microwave garlic for 20 seconds and the peel will slide right off. It's so much quicker than shaking them in a bowl or peeling them by hand.
Dishing out ice cream: When serving to large amounts of guests, take a large serrated knife and cut the gallon (container and all) as you go. This method is much speedier than spooning ice cream out scoop-by-scoop.
Food Hacks
Even with a tip-top kitchen, sometimes the inspiration for what to make just isn't there. These food hacks include mini-recipes, clever substitutes and tricks for ultra-efficient cooking. You'll be surprised by some of the things we can do with food!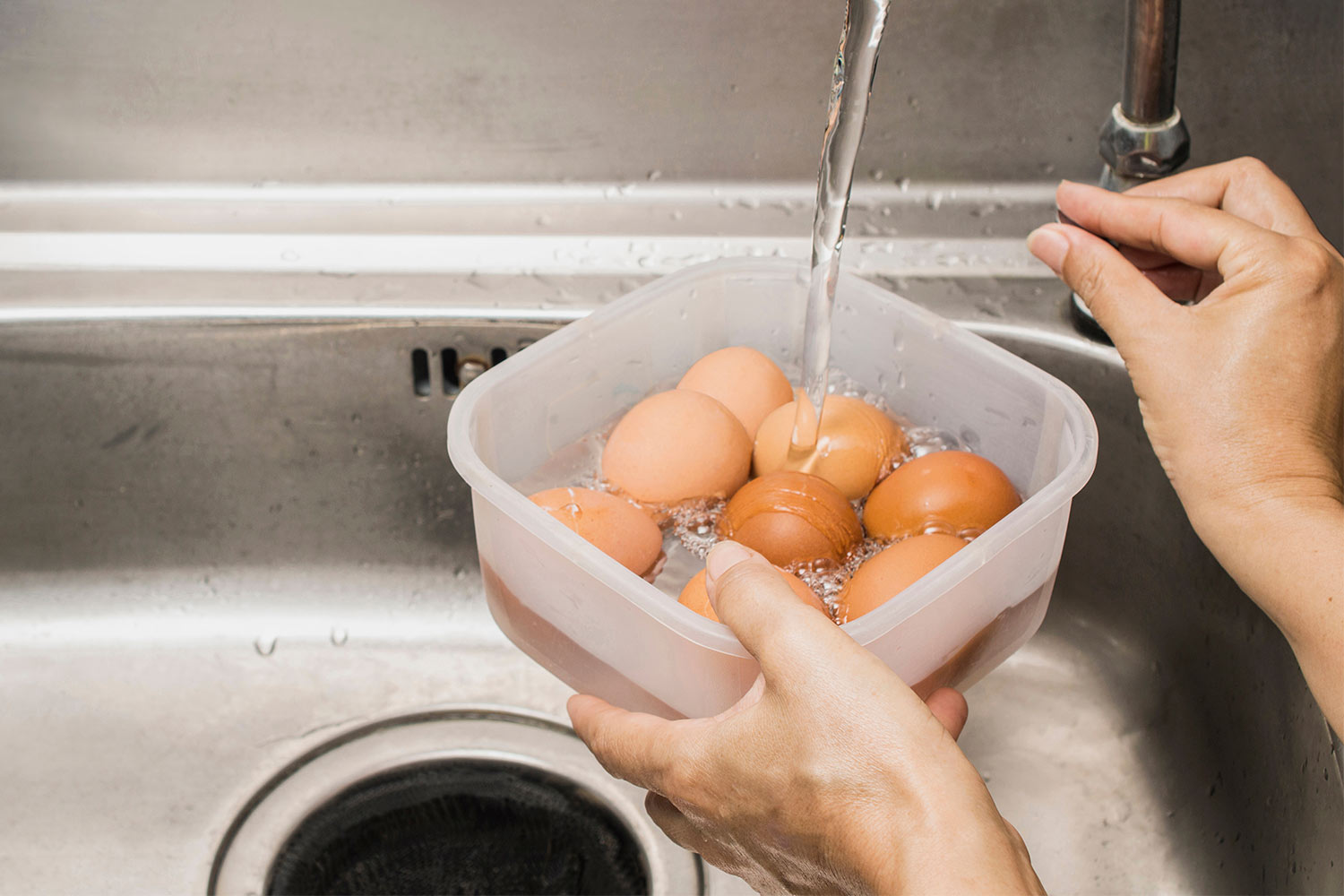 Breakfast Hacks
Easy-peel hard boiled eggs: Put cooled hard boiled eggs in a jar of cold water, swirl them around and voila! Their shells will peel off much easier.
Cold brew: Cold brew coffee is 67% less acidic than hot-brewed. Make your own at home for a happier stomach, teeth and taste buds.
Revitalized fries: Shred and fry up mushy, leftover fries to make some crunchy hash browns.
Coffee ice cubes: Frozen coffee ice cubes will keep your iced latte cool without watering it down. They also make great additions to any banana or milk-based smoothie.
Microwave bacon: Did you know thick-cut bacon can go in the microwave too? Just cover and let cook for one minute per slice of bacon. Yum.
Leftover omelette: Have leftovers, but not enough for a full meal? Mix them in your breakfast omelette for an unexpected start to your morning!
Bitter brew fix: A dash of salt in even the most bitter coffee can help mellow the roast.
Pancakes for kids: Pour your pancake batter into a metal cookie cutter mold on your skillet. Have the kids pick out their favorite shapes for an extra fun breakfast treat!
Custom coffee flavors: Add pumpkin spice mix to the grounds in your next pour over coffee brew. The result? An at-home PSL.
No-stick poached egg: Pour a splash of white vinegar in a boiling pot to keep poached eggs in place. Don't pour too much though, or your egg will definitely taste like vinegar.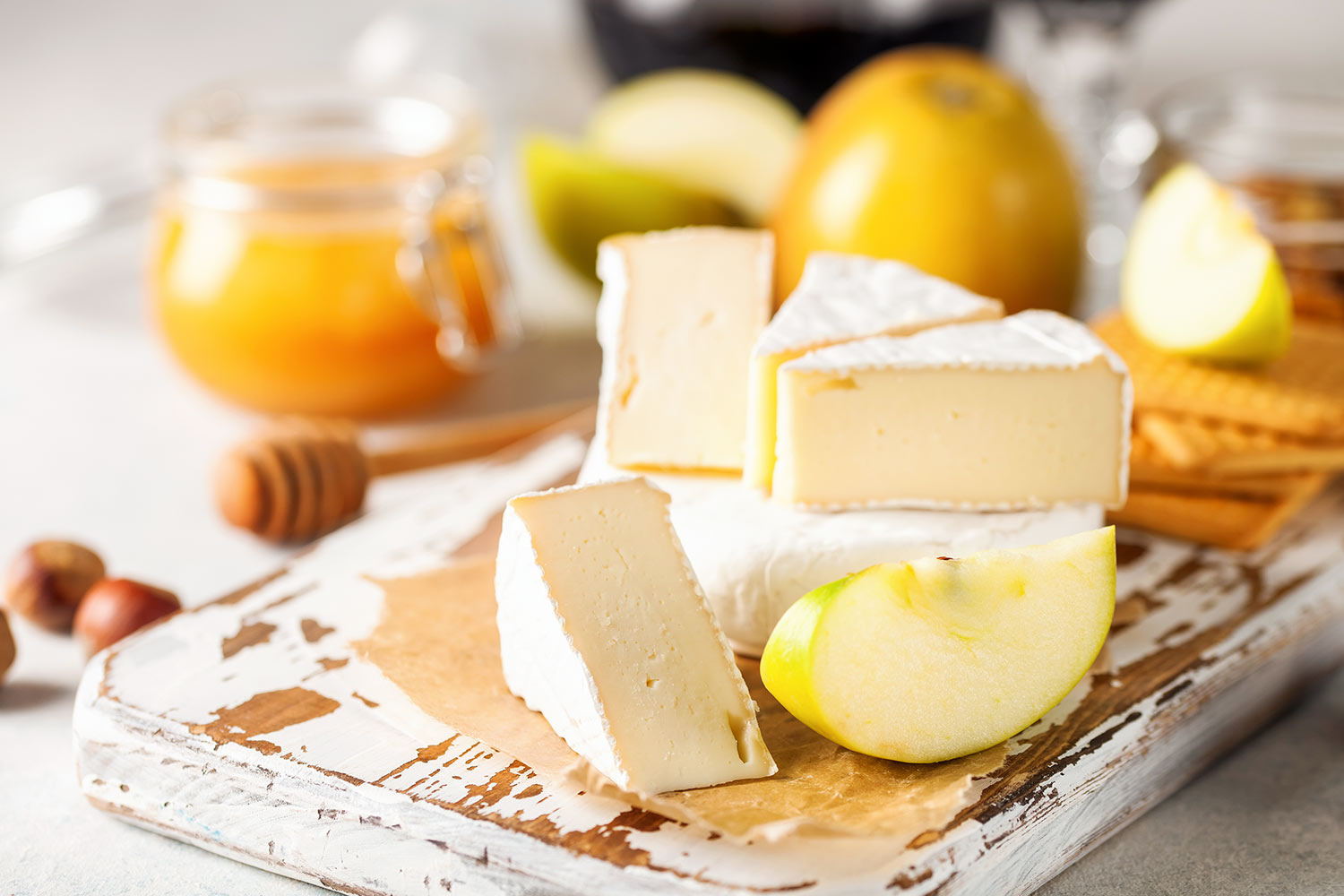 Dinner Hacks
Melty, melty brie: Put an entire wheel of brie in the oven at 350°F until softened. Then pair with crackers and green apple slices for a delicious appetizer.
No-fry chicken wings: You can cook perfectly crispy chicken wings in your oven. Toss them in salt and baking soda before putting them in the oven at 250°F. Allow the fat to drip away by baking on a cooking rack. After 30 minutes, crank the temperature up to 425°F for 40 minutes and they're done!
Semi-homemade sauce: Combine store-bought marinara with fresh sauteed veggies and spices. Your guests won't even know you skipped half the work of a homemade sauce.
Flavor-infused quinoa: Add a packet of green tea or chai while your quinoa boils to ensure savory quinoa steeped with flavor.
Pasta and hot dogs: Skewer hot dog chunks with uncooked pasta then boil as you normally would. A finger-food twist on the classic combo!
Sleeping with the fishes: Cook fish on a bed of sliced lemons for a flawless flavor combo.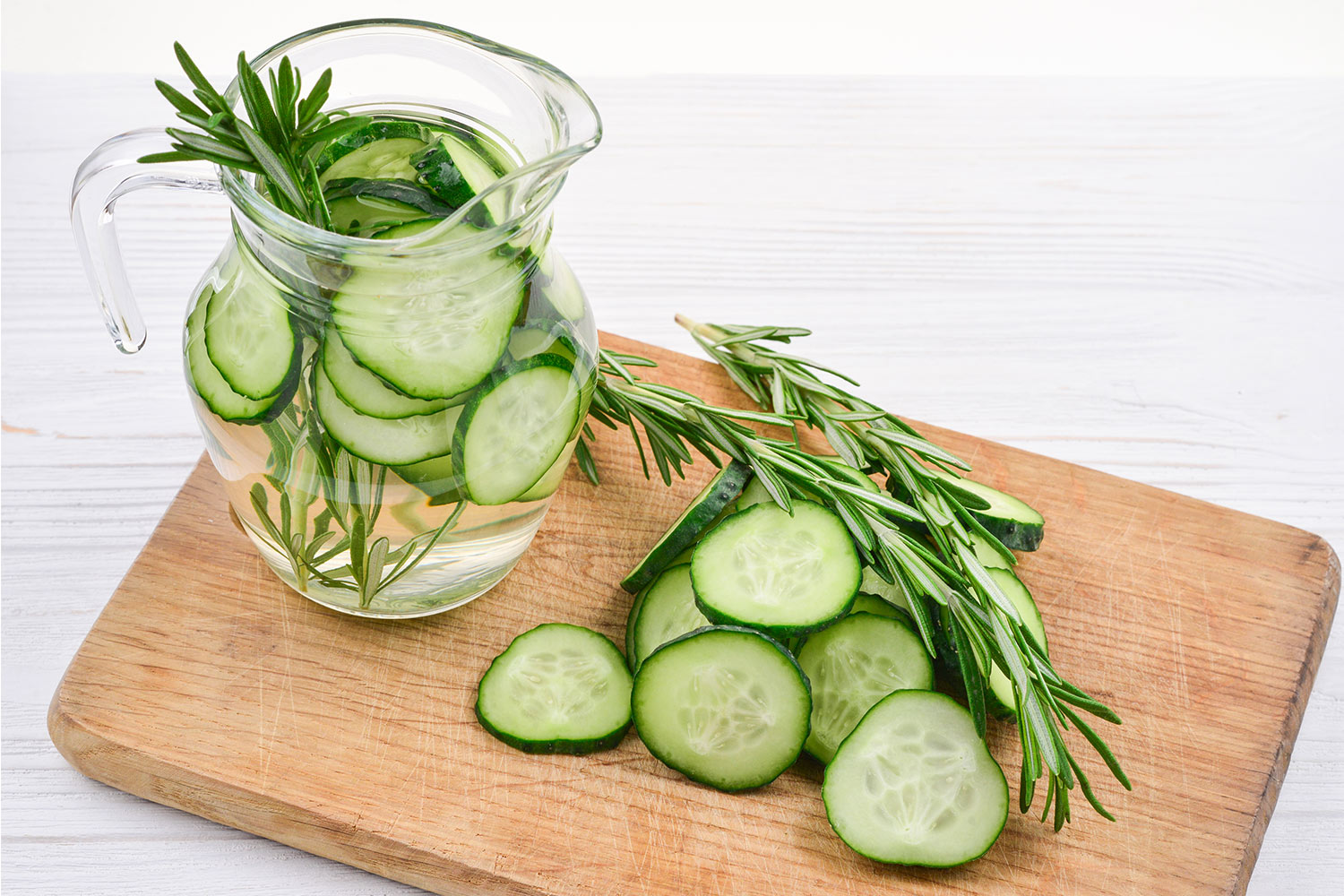 Infused water: Use your leftover fruits and herbs to infuse a jug of water.
Instant ice cream: Blend together 1 frozen banana, 1 cup frozen milk, a dash of vanilla, agave and any mix-ins you like to get healthy "nice" cream you can eat right out of the blender.
Yummy greens: When possible, eat your greens uncooked. Long cook times in the oven or stove will burn away many of the nutrients.
Chia seeds: Chia seeds are quick to absorb and expand, so include them last in recipes if you dislike the soggy texture.
No-ice smoothies: If you have a strong blender, freeze all your smoothie ingredients. Then throw them in the blender and skip the ice altogether for some seriously nutrient-dense smoothies.
Healthy mayo: Blend an egg with one cup of oil to make your own mayonnaise. Add in spices or hot sauce to switch things up.
Watermelon cake: Skin your watermelon, ice it with whipped cream and top it with berries. The perfect summer treat, minus the calories!
Extra protein: Instead of fatty mayo, use unflavored Greek yogurt for the same consistency with added protein.
Quinoa: Consider quinoa your go-to rice replacement! Quinoa has more protein and fiber than rice, making it extra filling and just as tasty.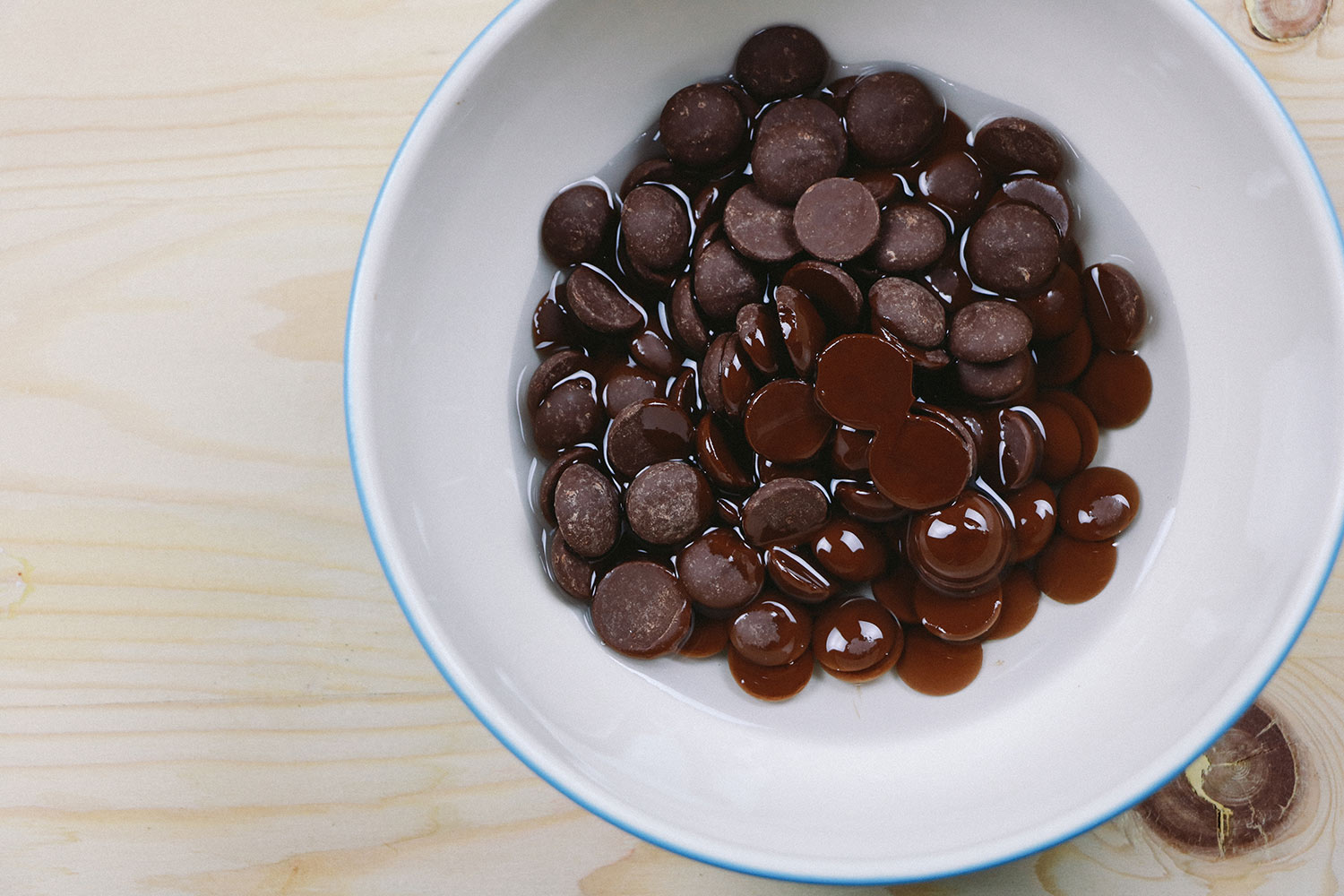 Baking Hacks
Extra shine: To get your melted chocolate chips extra shiny, melt them down with some coconut oil.
Baking with soda: It sounds ridiculous, but soda can be substituted for oil in your next cake. Use Sprite in vanilla cakes and Coke or root beer for chocolate — or get creative with the flavor combinations! Creamsicle cake, anybody?
Beans, please: Trade flour for pureed black beans in your next batch of brownies. These rich, fudgy brownies are a gluten-free staple.
Powdered sugar in a pinch: When it's a frosting emergency, you can blend granulated sugar to achieve sweet confectioner's style sugar. Blending will double the amount of sugar, so start with half of what you need.
Perfect frosting: When frosting a cake, wet your knife with hot water and only spread frosting from areas that are already frosted to avoid mixing cake crumbs in. The result will be a beautiful, smooth buttercream!
Freeform pies: No pie pan? Make a galette instead by folding the dough edges over the filling and cooking it freeform.
Mug desserts: You can make almost anything in a mug and microwave. Cookies, brownies, cakes, even savory choices like omelets and mac and cheese — the single-serving possibilities are endless.
Kitchen and Food Hacks Cheat Sheet