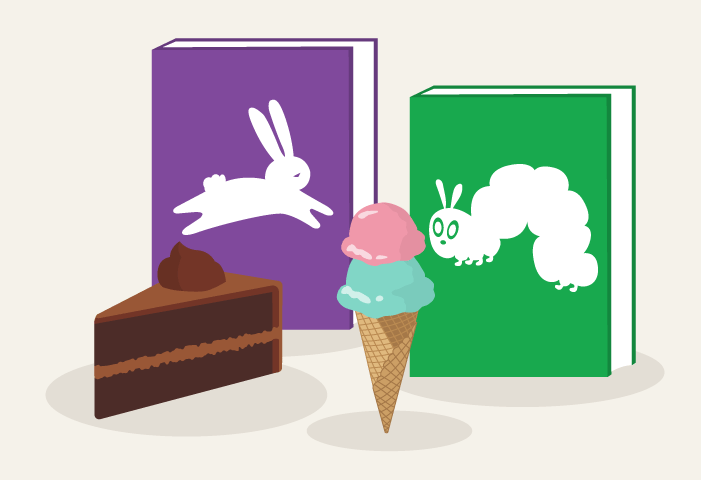 20 Desserts Inspired by Your Favorite Children's Books

Whether your little one prefers Barbaloot truffula fruit, sticky-sweet taffy or classic chocolate chip cookies, there's a perfect book for you to enjoy. Simply pick your favorite snack and eat it alongside one of these fun and imaginative reads. You might find that foods your child disliked before become a lot more palatable when their favorite character is eating them too. Before you know it, you'll have an adventurous eater and reader on your hands!
Hungry yet? Take some time this week to pick out a book and a delicious treat to go along with it. For an extra special experience, make a trip to your local library to pick out a brand-new (to you) read.
Then, you can make baking the accompanying treat part of the fun! Or, if you don't feel like cooking one yourself, check out our baked gift bestsellers for something sweet.
For a fun way to enjoy these book and dessert pairings, try hosting a read-along with your children and their friends. Each child can bring their favorite book plus a favorite treat to share. Snuggle up with some blankets and get to reading and snacking. Then watch how the magic of the book comes alive.
If you're feeling left out of all the book and dessert fun, don't worry! We've created a book and dessert pairing for adult books too. Happy reading!