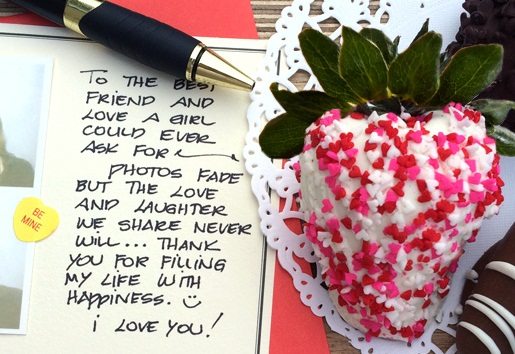 How to Write a Love Letter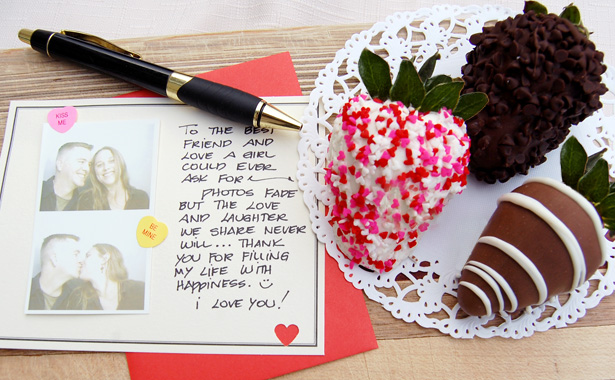 Winston Churchill and his wife Clementine exchanged love letters when they were apart throughout 56 years of marriage. Johnny Cash wrote his wife June of the "ring of fire" that kept their love "hotter than a pepper sprout." Marlon Brando even once penned an ode to a "graceful and tender and feminine" airline stewardess. Once the popular way to bare your soul to your sweetheart, today the love letter seems like a lost art. Modern amours declare their affection in 140-character Tweets and Facebook posts. Or when the flame has dwindled, announce its demise in a breakup text or email.
Why the Pen is Mightier Than the Keyboard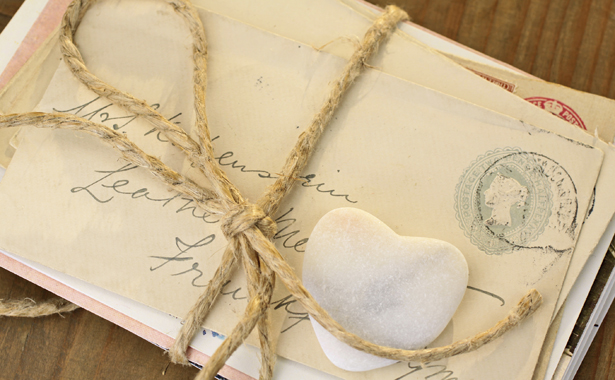 The cologne-scented envelope. The unique curl of a cursive "L" (please say you still remember what cursive is). The thrill of stashing your precious epistles in a locked drawer or beneath a floorboard. A handwritten love letter is a tangible treasure. Why else would books and films like "The Notebook" or "P.S. I Love You" celebrate its power? Or would the lovelorn send their written pleas to Juliet at Verona's Casa di Giuletta (where the Capulet family is said to have lived), awaiting her advice?
Take Cues From the Classics
Now that we've convinced you to pick up the pen, get inspired by studying the words of classic amours. Like Romeo's Shakespearean farewell: "parting is such sweet sorrow." Or Victor Hugo's confession to his wife Adele: "my whole soul is yours" (never mind that he later shared that soul with other ladies). For a more modern model, recall Richard Burton who wrote, "my blind eyes are desperately waiting for the sight of you" to wife Elizabeth Taylor.
Writing the Letter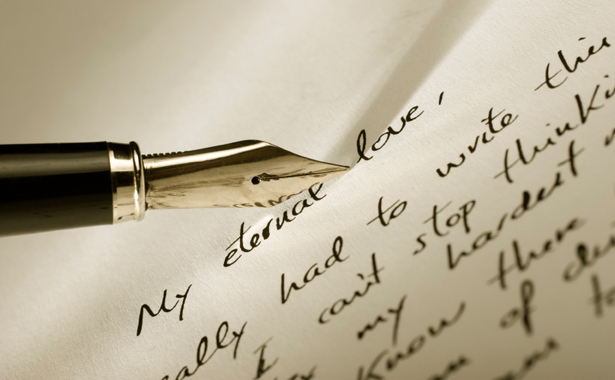 Part 1: The Greeting
Are they your love bug? Your petit choux (French for little cauliflower)? Drop the impersonal "Dear" and use the name only you call them. If you're too classy to get that cutesy, follow Beethoven's lead and open with something more elegant like "My Immortal Beloved," a mystery woman whose identity baffled historians for years. Or take the middle road and endear them like Ernest Hemingway, who addressed letters to, "My Dearest Pickle" – the woman who would be his fourth wife.
Part 2: The Message
It's all in the details. Say I love you with words that prove how much. Express exactly what you love from the freckles on their nose to the way they always laugh at your terrible jokes. Remind them of special moments like the night you first fell in love while sharing a strawberry ice cream cone. Make your letter more than a string of sweet nothings.
Part 3: The Sign Off
When Frida Kahlo wrote to Diego Rivera, she signed it, "Your girl, Frida." "Law and Order" star Jerry Orbach left love letters for his wife of 25 years every morning by her coffee signed, "xxx's Jer." Sign your letter with your own style. Whether it's a lipstick kiss or "truly yours," your beloved should know it's uniquely you.
The 3 Ps: Paper, Pen, Presentation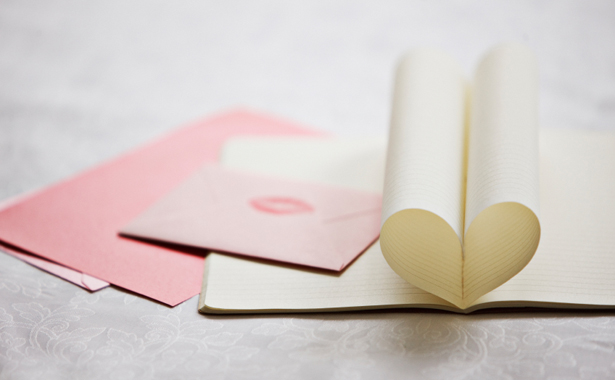 The Paper
Flower-pressed, hand-printed, embossed, antiqued, monogrammed … there's a world of artful stationery out there. But if you want to make the missive even more memorable, select paper with special meaning — like stationery from your honeymoon hotel or a postcard from Seattle, the city where you first met.
The Pen
Speak your heart through the refined strokes of a calligraphy or fountain pen. Get even fancier with a feather quill and bottle of ink — holding it alone will make you feel more romantic, like an ancient lover writing by candlelight.
Seal it With a …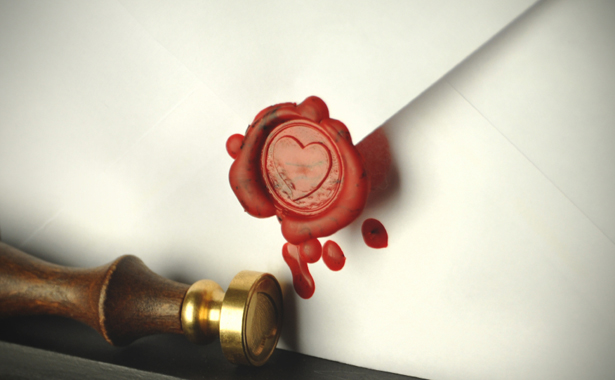 Seal your love letter as artfully as you wrote it. Roll it up like a scroll and tie it with a red ribbon. Mist an envelope with your perfume and seal it with a smooch. Use a custom stamp or melted wax seal. Gift it in a box with other romantic tokens: a petal from their favorite flower, a traced handprint they can "hold" when you're far or paper hearts that reveal reasons why you love them.
Send It
The classic poets always mailed their letters. If you're more adventurous, send your crush on a scavenger hunt to find it. Or drop your message into a bottle and float it in your sweet's bubble bath. Even better, engage their mind as well as heart by attaching the letter to the back of a jigsaw puzzle. They'll have to solve it to read your note.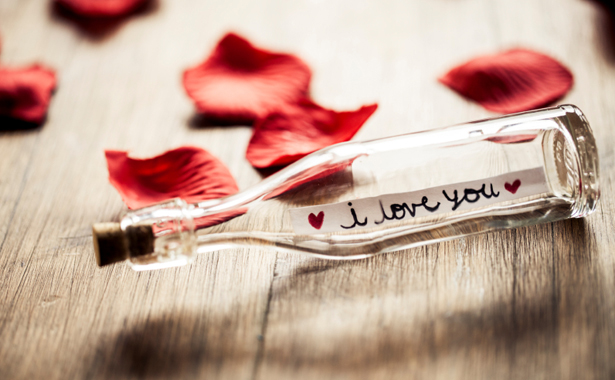 Ready, Set, Write
Now it's time to put pen to paper and write your love letter. If this isn't your first, tell us about the most memorable one you've ever written or received. We're dying to know all the details …