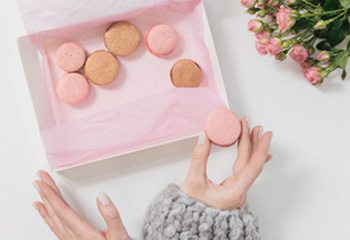 How to Show Appreciation: 60 Simple Ideas

Write Them a
Thank You Letter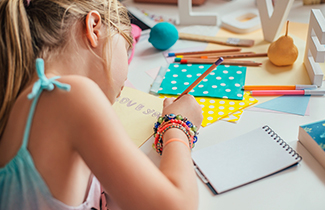 Have your child write a heartfelt letter of gratitude to their teacher, or write them one yourself!
Send Your Child to Class on Time

Teachers want to feel valued, too. You can show your appreciation by ensuring your child arrives on time.
Send Them Their
Favorite Treat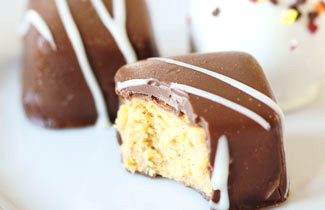 Send your child to school with a kind message and a box of chocolates or cookies for their teacher.
Give Them A Succulent For Their Desk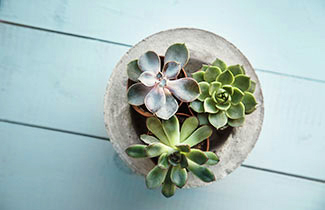 Teachers invest a lot of their own money in decorating a classroom, so this small contribution will be appreciated.
Organize The Classroom

Your child's teacher is probably exhausted at the end of the day. Ensure they don't have to stay late by organizing supplies for them.
Encourage Participation

Encourage your children to demonstrate interest by taking notes and participating in class.
Donate School Supplies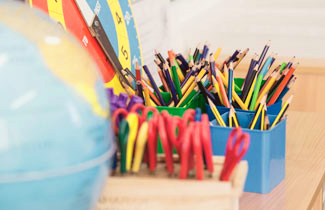 Teachers often buy their own supplies. Show your gratitude by donating a few.
Make Them
Homemade Cookies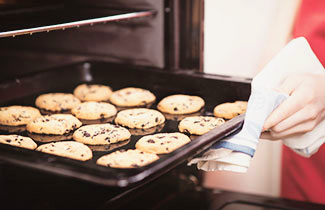 If anyone needs a little sugar-induced energy, it's teachers! Say thank you with chocolate chip cookies.
Remember Their Birthday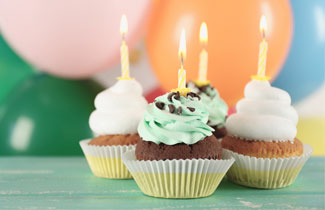 Teachers spend a lot of time celebrating their students' birthdays, so make sure they get a cupcake on theirs too.
Invite Them to Your Graduation

Still in contact with a teacher from your youth? Invite them to your graduation. It's a heartfelt acknowledgement of their impact in your life.
Make Them Dinner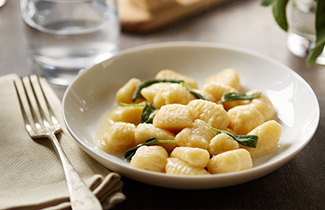 If you're typically the one who gets meals made for you, your spouse will love sitting down to a hot meal instead.
Do Dishes

Turn a mundane chore into an opporunity to show gratitude! Let your spouse cue up their favorite show while you scrub the dinner plates.
Buy Them Chocolate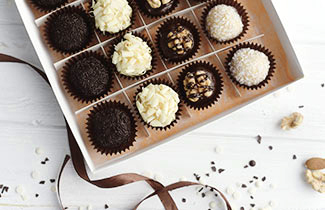 This is a classic for a reason! Chocolate will always show your spouse that you care.
Give Them a Massage

The trials of adulthood often lead to tense shoulders. Give your spouse a massage to help relieve the tension!
Try Something New
with Them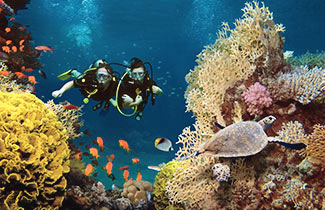 Show your spouse that you appreciate their companionship with a new adventure! Try a new sport, restaurant or vacation spot.
Give Them Flowers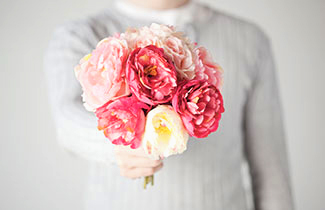 Some gestures never go out of style. Fresh blooms are a classic way to say "I'm grateful for you."
Take Them on a Date

Show your spouse appreciation by taking them away from the couch and out to a fancy restaurant!
Watch Their Favorite Movie with Them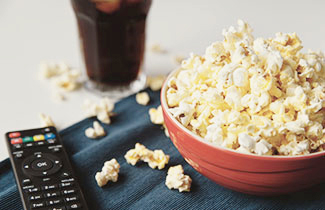 Not into chick flicks? Can't stand action films? If your spouse loves them, make an exception to show how much you care.
Wash Their Car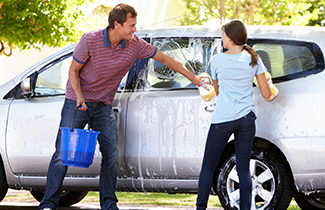 Show your spouse how much you appreciate them by sudsing up their car. They'll drive away happy!
Leave Them Notes

Cover your home in notes about things you love about your spouse. They'll feel appreciated all day!
Take Them to Coffee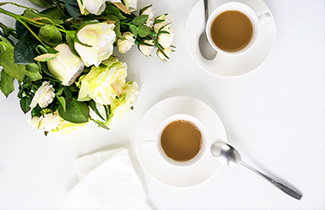 Most employees appreciate an excuse to get out of the office. Show them your grattitude with a quick trip to the cafe.
Gift Them a Plant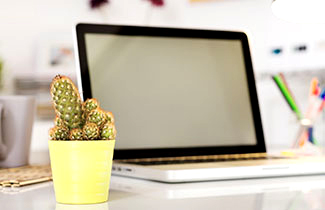 Sometimes office spaces can get dreary. Show employess your appreciation with fresh plants for their workspace.
Provide Snacks

Food is a perfect way to show grattitude and the workplace is no exception! Having snacks on hand is a great way to show employees you care.
Host Happy Hour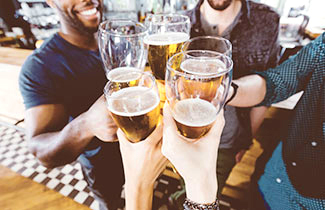 Show your employees that you appreicate their personalities, even after the work day is over! A light happy hour is great to show grattitude.
Leave Them a Note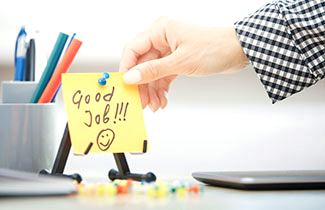 A note (or email) thanking your employee for hard work is a small gesture that goes a long way.
Give out Awards

Simple or silly awards are a great way to show employees you value them. Try prizes for things such as "best attitude" and "coolest desk decor."
Listen to Their Ideas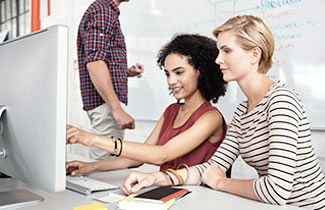 Showing appreciation can be as simple as listening. At your next meeting, provide time for employee feedback.
Bring Them Breakfast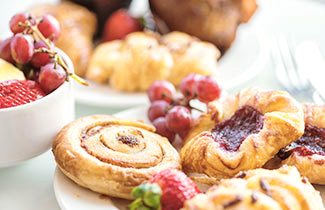 Do your employees show up to work with an empty stomach? Show appreciation by having donuts at the ready.
Celebrate Their Birthdays

Especially if you work at a big company, a great way to make an employee feel appreciated is by celebrating their birthday. It reaffirms that you see them as an individual.
Listen and Respond to Suggestions

Listening is crucial to showing appreciation, and so is reacting! Act on employees' suggestions whenever you can.
Spend Time Learning
with Them

Your kids are excited about discovering new things! They'll value your participation if you learn with them too.
Leave a Note
in Their Lunch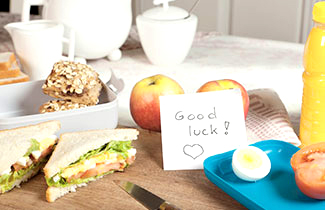 A fun note in their lunchbox is an easy reminder that you appreciate them. Bonus points for a funny joke or doodle!
Buy Them a Toy

While it's important to teach your kids the value of discipline, sometimes it's okay to treat them too. Show them you care with a new toy.
Make Them
Ice Cream Sundaes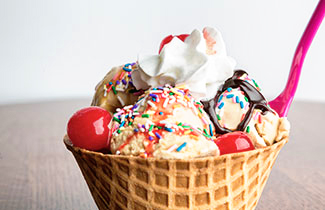 Show your kids gratitude by making a special treat with them. If you're really feeling appreciative, enjoy them before dinner!
Let Them Sleep in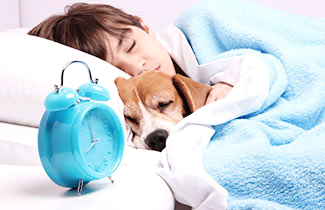 Growing children need plenty of rest. This weekend, let them snooze until noon.
Show up to Their Big Game

Showing up to your child's soccer game or dance recital reminds them that they're valued!
Make Their Favorite Meal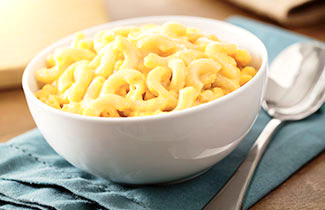 Your home cooking is something your children will always remember. Make their favorite dinner to show them you care.
Take Them to the Park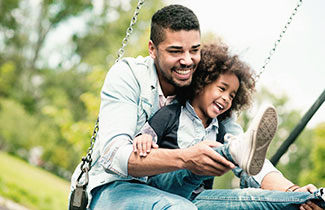 Show appreciation by taking your kids out to play in nature.
Give Them a Fun Nickname

Young kids love nicknames, and they'll love them even more if they're based on something you appreciate about them.
Have a Game Night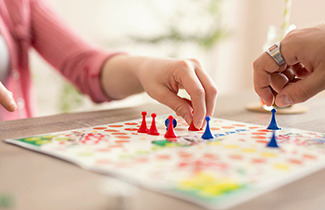 Your kids may not openly express it, but they love family bonding time. Show your appreciation with a board game and pizza.
Encourage Their Hobbies

Show your friends support and appreciation by encouraging their hobbies. Whether it's wearing the t-shirt they designed or showing up to their big game!
Get a Treat With Them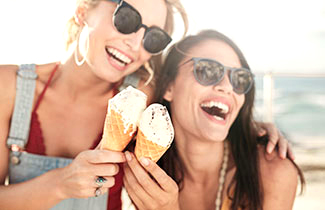 Life gets busy, so taking an hour to grab ice cream with friends is a great way to display your gratitude.
Call Them on the Phone

Texting is prevalent today, so a phone call feels special. Call your friends just to say "hi", or better yet, to tell them you appreciate them.
Make Them a Playlist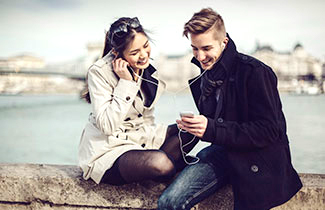 One of the best ways to show your friends you appreciate them is with a playlist of songs that remind you of them. Play it on your next roadtrip!
Host a Brunch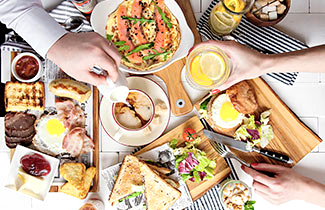 Make your next Sunday morning memorable by hosting brunch for your friends. It's a sure way to say "I'm glad you're in my life."
Get Them a Small Gift

A pretty bracelet or their favorite chocolate bar is a great way to say "I appreciate you."
Send Them a Nice Text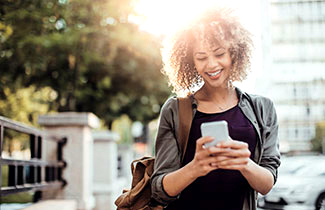 A simple text saying "I value you" can turn your friend's day around.
Celebrate Their Big News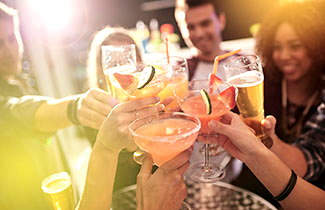 Whether your friend got promoted, engaged, or just made it to class on time, it's a reason to celebrate! Pop some bubbly to show you care.
Offer to Drive

Next time you're heading out on the town with your friends, offer to be the driver. It's a guaranteed way to show you care!
Make Them a Photobook or Frame A Photo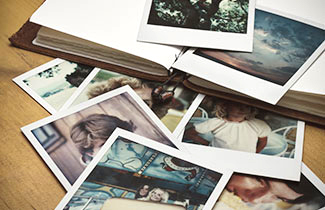 Show your friends that you appreciate the small moments. Snap a shot next time you're all hanging out together, then frame it.
Open the Door

Hold the door for a stranger next time you're walking into a building, even if it means waiting a few seconds for them to get there!
Leave a Larger Tip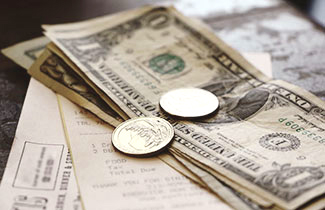 Bumping up the tip percentage on your next restaurant tab is a great way to show appreciation for quality service.
Simply Smile

Smiling at a stranger can change their whole day. So, flash your pearly whites at the next person who walks your way!
Buy Coffee for the Person Behind You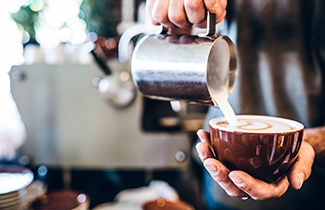 Purchasing your line-mate's coffee can cause a chain reaction of good deeds.
Offer to Take a Picture For a Tourist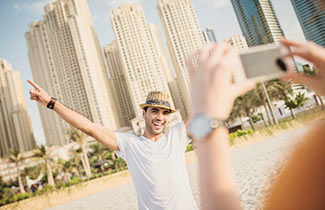 Next time you see a tourist struggling to take a selfie, offer to do it for them. It's a great way to say "I appreciate that you're here!"
Give Positive Feedback

Next time you have a positive experience at a store or restaurant, ask to speak with the manager. Let them know how happy you are with the service!
Compliment Someone's Outfit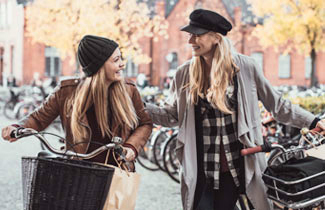 Next time you see a stranger who looks great, don't shy away from telling them. It's guaranteed to make their day.
Let Someone Pull in Front Of You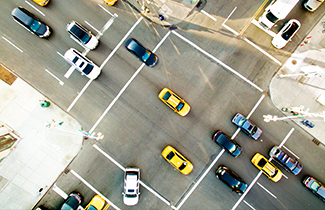 Traffic is frustrating for all of us, but letting someone pull in front of you lets them know you appreciate their safe driving!
Leave a Random Note

Stick a note saying "you're beautiful" on a bathroom mirror, or write a sweet song verse and tuck it in a library book.
Give Someone Your Seat on Public Transportation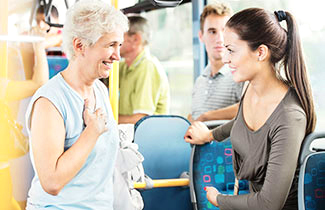 While this is typically a practice reserved for the elderly, it's an appreciative gesture to give anyone who looks tired your seat.

Have you found your new favorite way to show appreciation yet? If all else fails, sending treats is a surefire to way to make the person you care about smile. Try something from our flowers and berries collection to really make them feel valued!