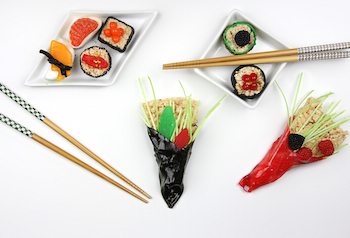 How to Make Candy Sushi: 3 Step-by-Step Tutorials
Candy Hosomaki
Hosomaki, also known as rolled sushi with seaweed on the outside, is probably the most popular type of sushi. Marshmallow rice treats are used in place of the rice and fondant is used to cover the rice, just like nori would be.
How To Make Candy Hosomaki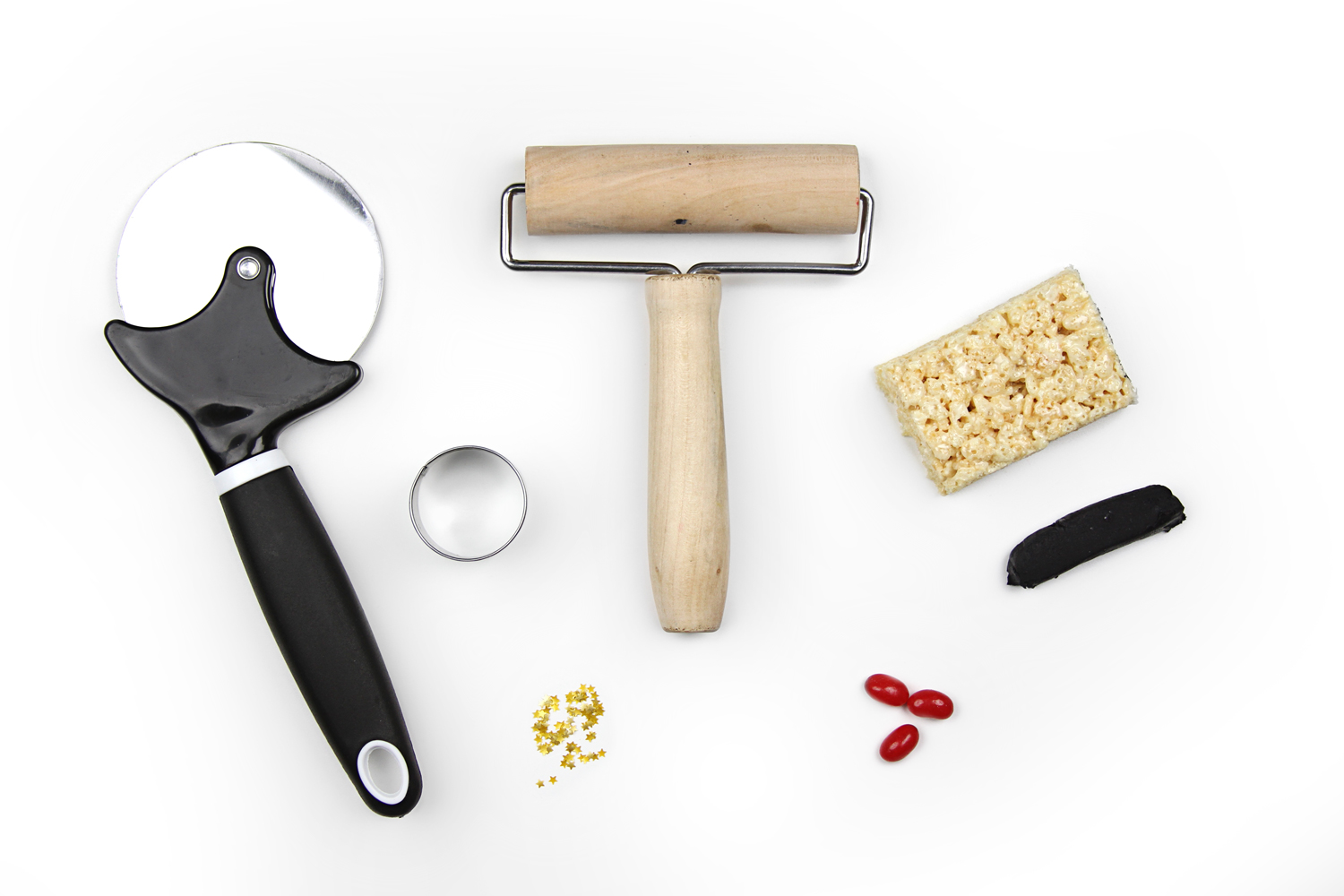 You can make candy hosomaki in six easy steps. If you don't have a round pizza cutter, a knife will be perfectly fine. This recipe pairs well in a fancier setting where fondant is also used for cake. They can even be eaten with chopsticks.
Ingredients & Materials:
Marshmallow rice treat

Round cookie cutter

Fruit leather

Colorful candy

Fondant roller

Fondant

Pizza cutter or knife

Candy glitter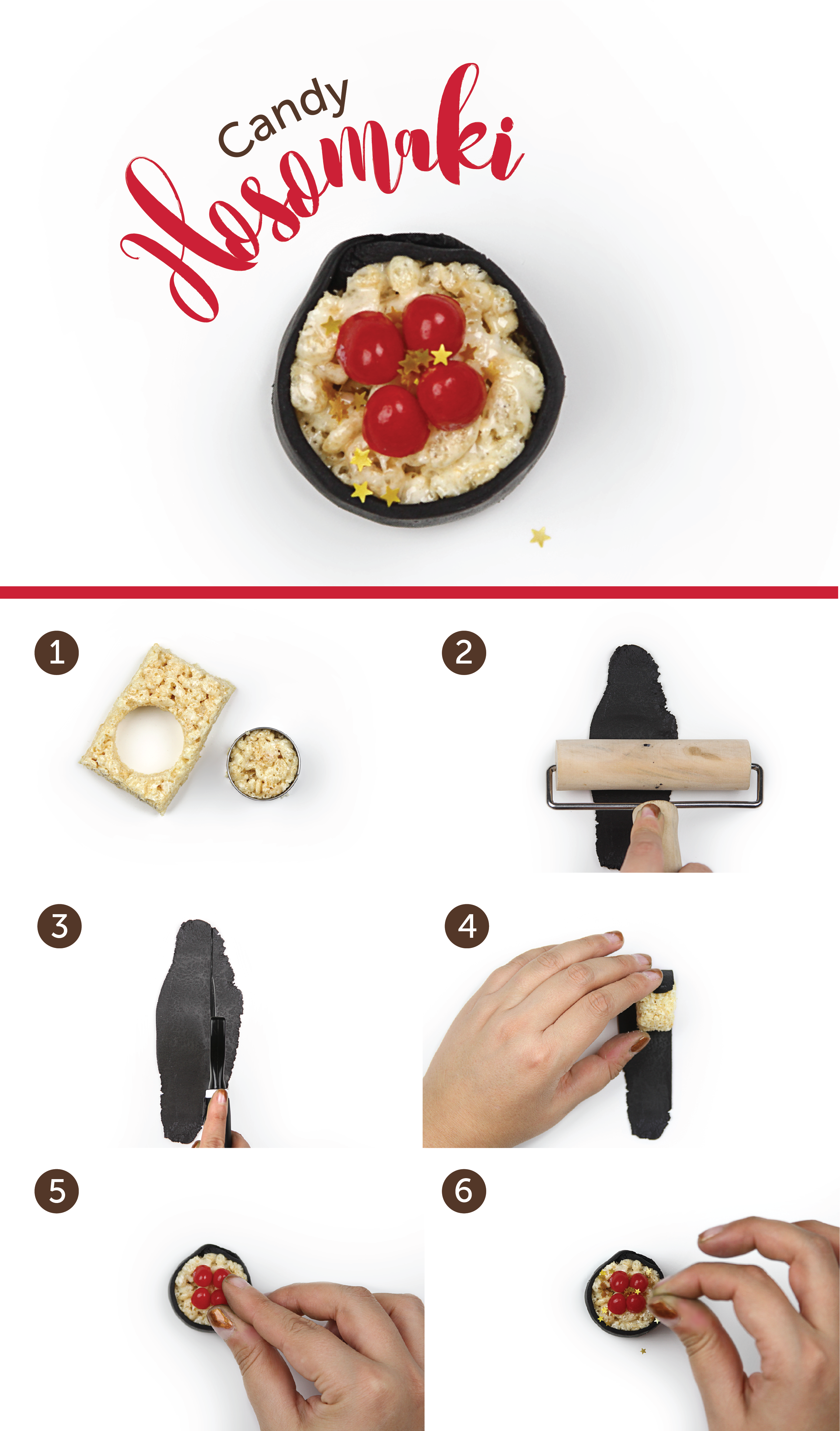 Making candy hosomaki is really easy. Working with fondant can get tricky as it dries up pretty quickly but you can add a bit of oil on your hands to keep it smooth. We suggest you eat it right away for superior taste. We chose a fondant that has a sweet vanilla flavor.
Directions:
Cut out a circle and set aside

Roll out a piece of fondant

Cut one end of the fondant

Wrap your circle with fondant

Add in your candy

Sprinkle with glitter
Don't forget to pair with other fun variations! Use square cookie cutters and different colored fondants. If you want to make your own fun glitter you can eat, there are 4 different ways.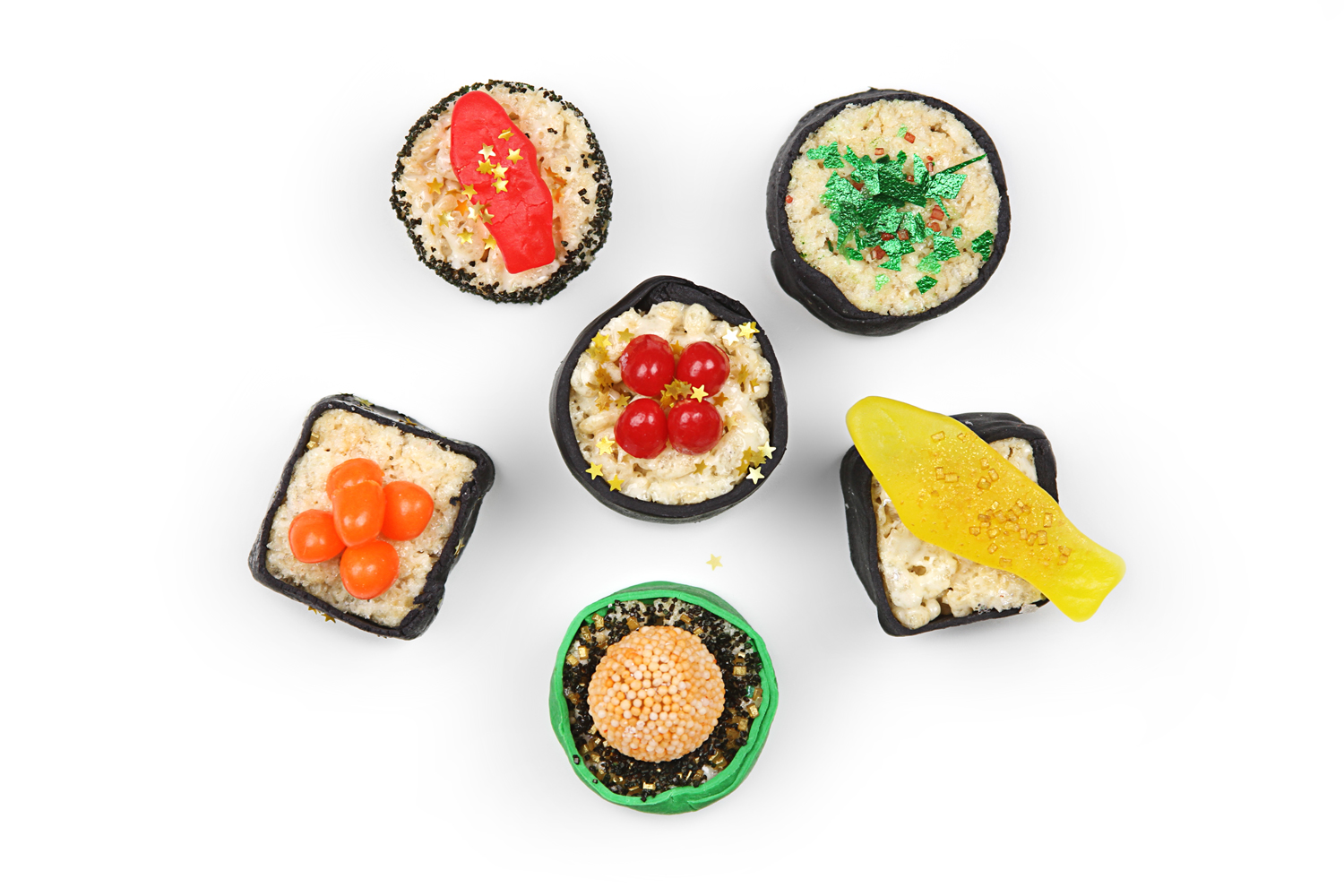 Candy Nigiri
Nigiri sushi usually consists of vinegared rice with a single piece of fish on top, then tied with nori. We kept the same concept using marshmallow, gummies and licorice string. Be creative when it comes to the candy you use and make it as colorful as possible.
How to Make Candy Nigiri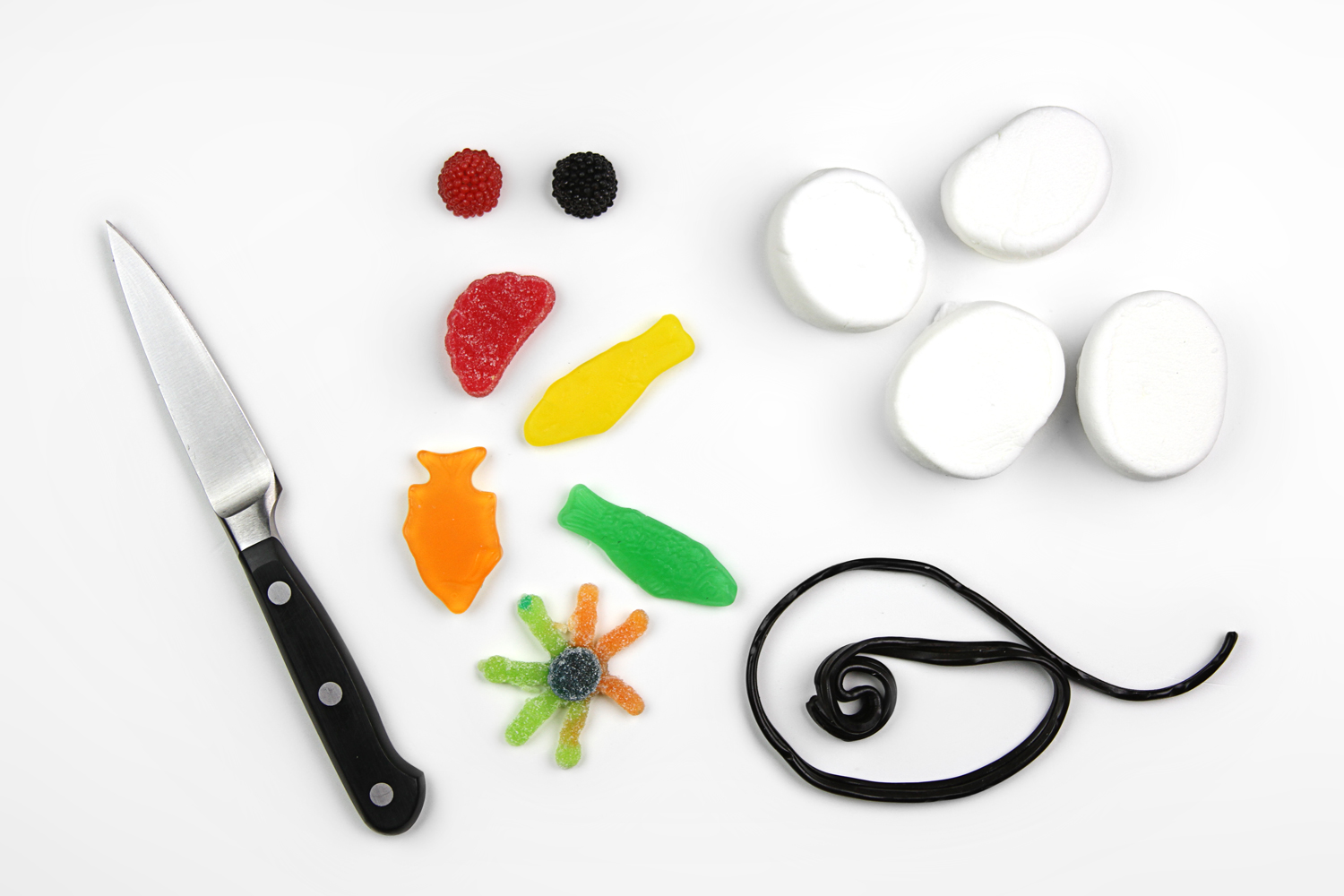 Candy nigiri is the easiest to make and especially fun for kids because assembling is less messy. Use this recipe for your child's next birthday party or as a fun treat for the kids during a play date. The best part? It can be done in 3 simple steps!
Ingredients & Materials:
Large marshmallows

Gummy candy

Licorice string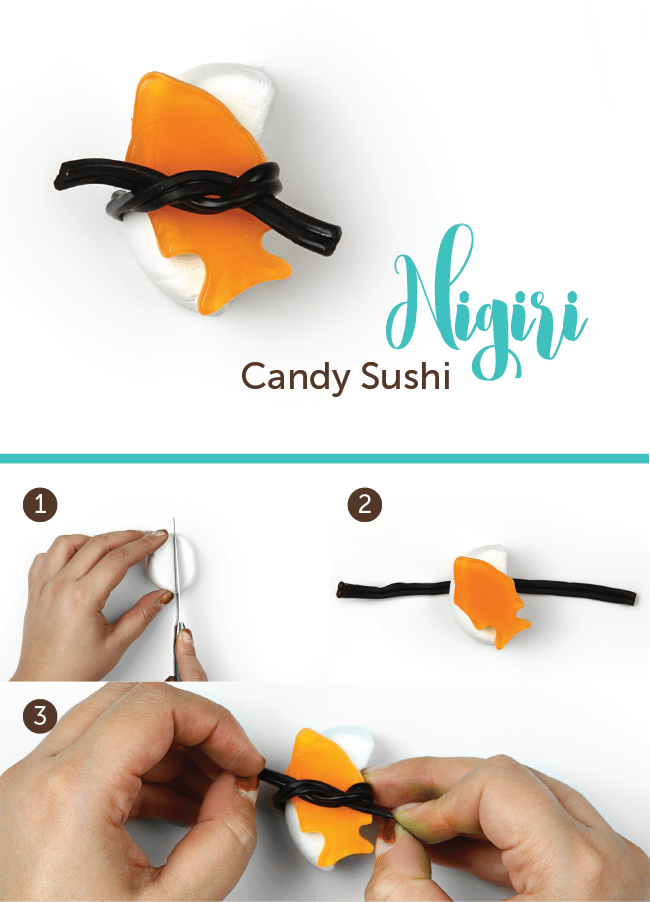 Marshmallows are great to work with because they can be cut and molded into fun shapes. The licorice used to tie the pieces together sticks in all the right places. If you don't have the strings, you can simply add a sour belt or a gummy on top of the marshmallow.
Directions:
Cut and mold your marshmallow

Place your gummy fish on top of the marshmallow

Tie it with a licorice belt
Pair up with a variety of gummies: fruit leather, sour belts, sour rings and candy octopus to make it super colorful.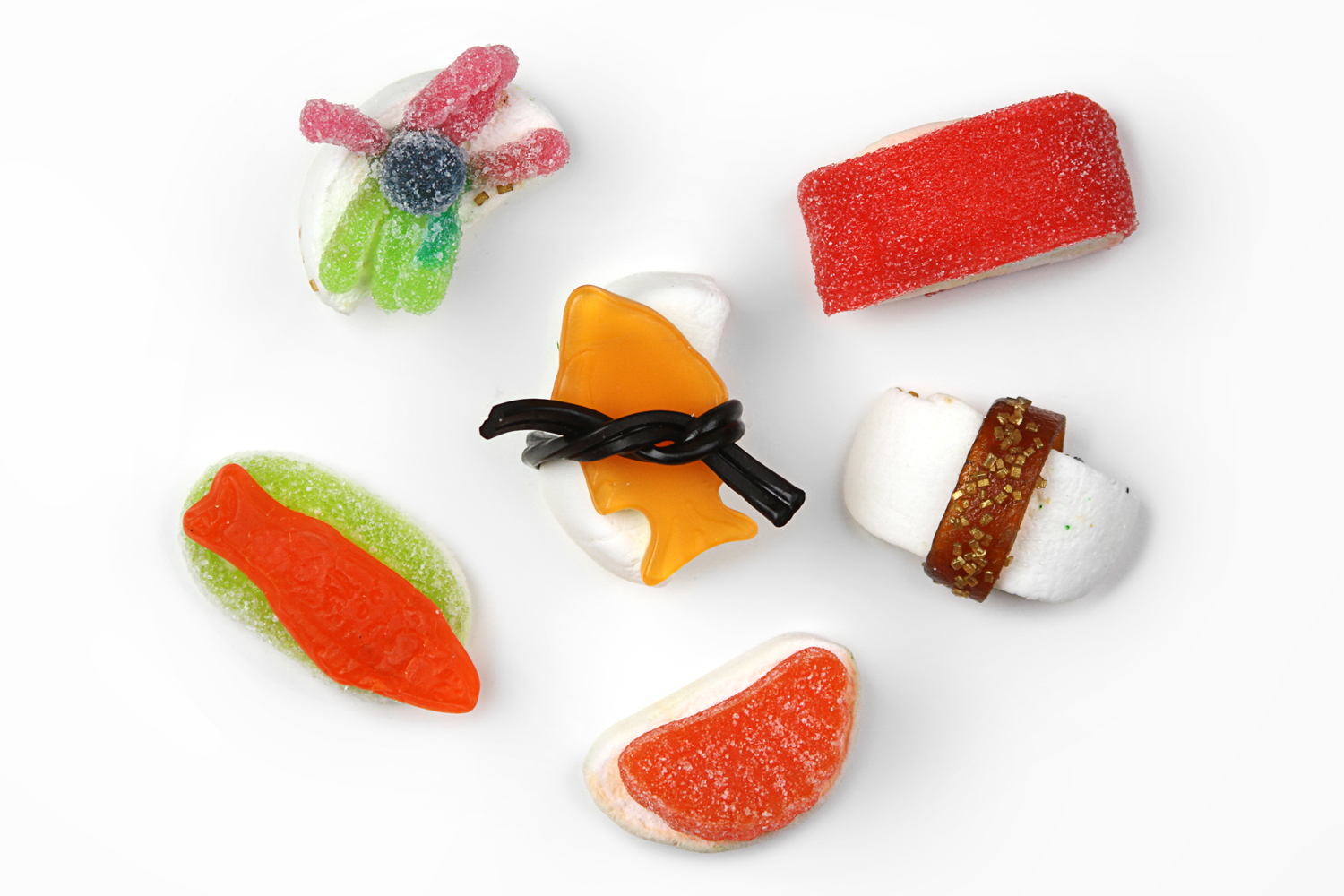 Candy Sushi Hand Roll
A sushi hand roll looks similar to an ice cream cone. You can choose any fruit leather color you'd like. If you need a specific color, you can always add a couple of food coloring drops of choice and spread even with your hands.
How To Make Candy Sushi Hand Roll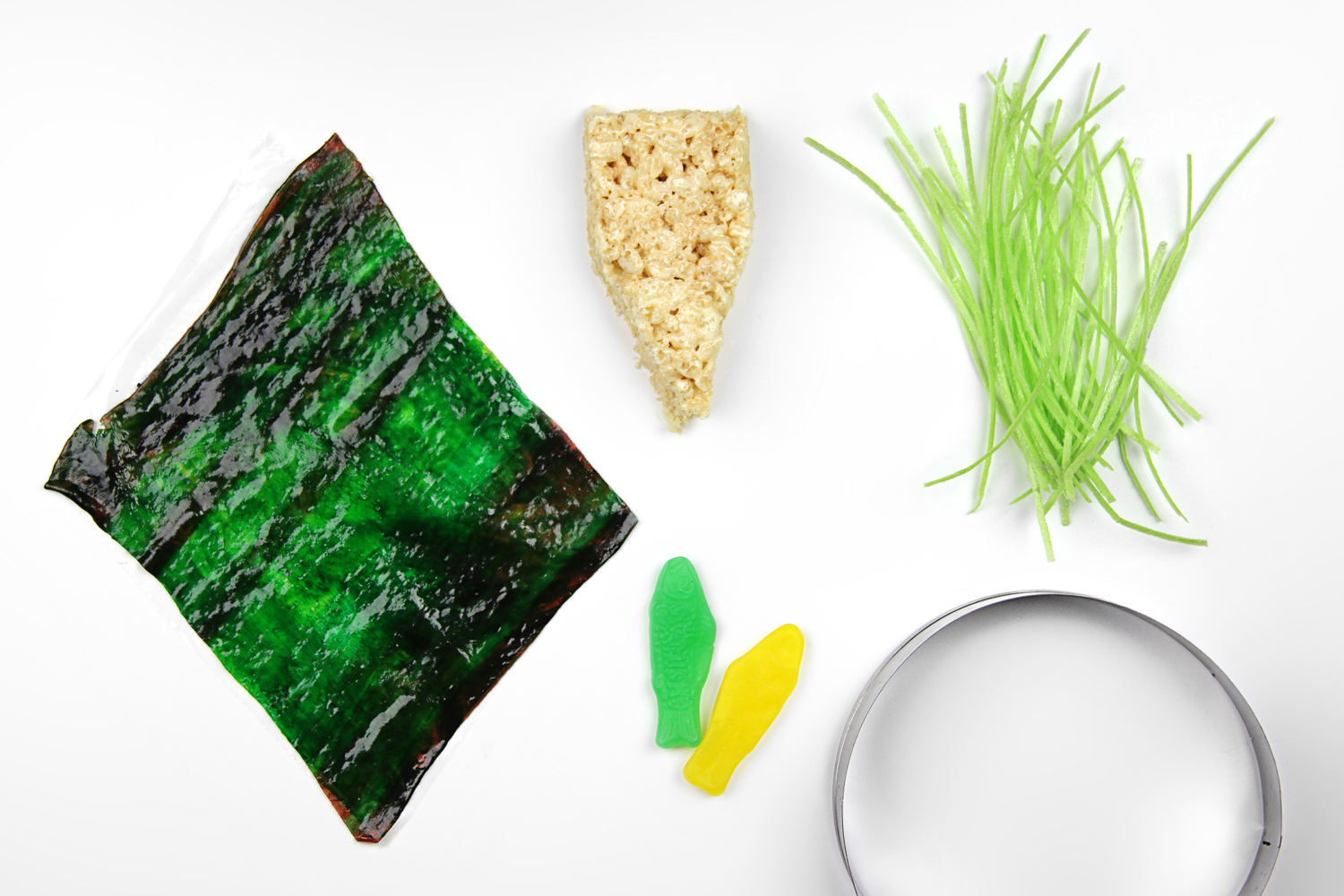 Hand rolls are awesome because you can fill it with a ton of candy and get away with it! If you are feeling extra creative, you can try and make a marshmallow dip, which goes perfect with the rice treat. These hand rolls can be made in 4 easy steps.
Ingredients & Materials:
1 piece of fruit leather

Marshmallow rice treat

Gummies

Candy grass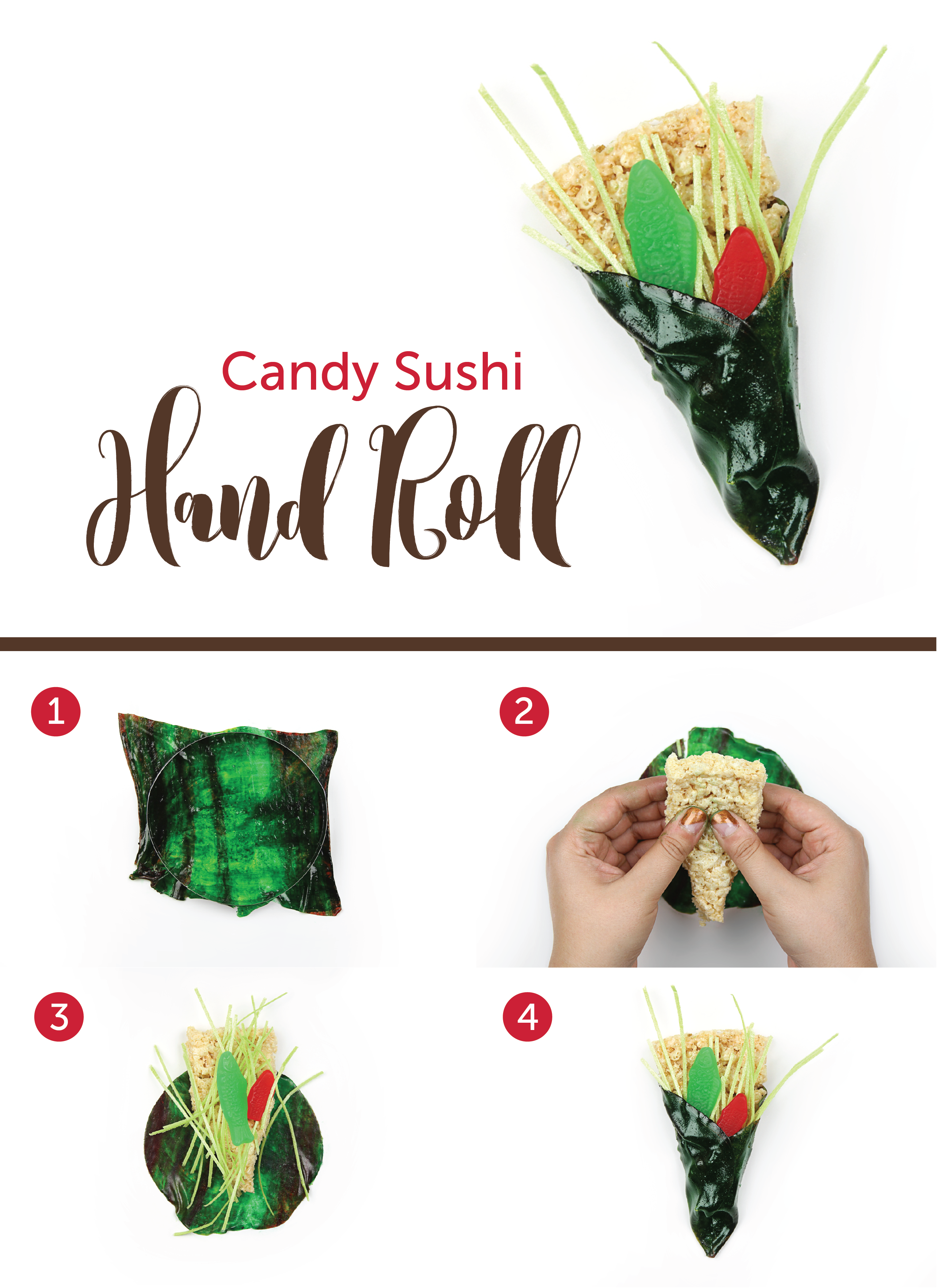 Fruit leather tastes great, but it's very sticky. Make sure it lays flat up until the moment you are ready to roll. Once you seal the roll, it's difficult to open it back up – so just keep that in mind.
Directions:
Cut your fruit leather in a circle

Pat down your rice treat on the top middle of circle

Add in your candy

Roll in each end and seal
There are a variety of fruit leather colors and candy you can use. Have fun with it!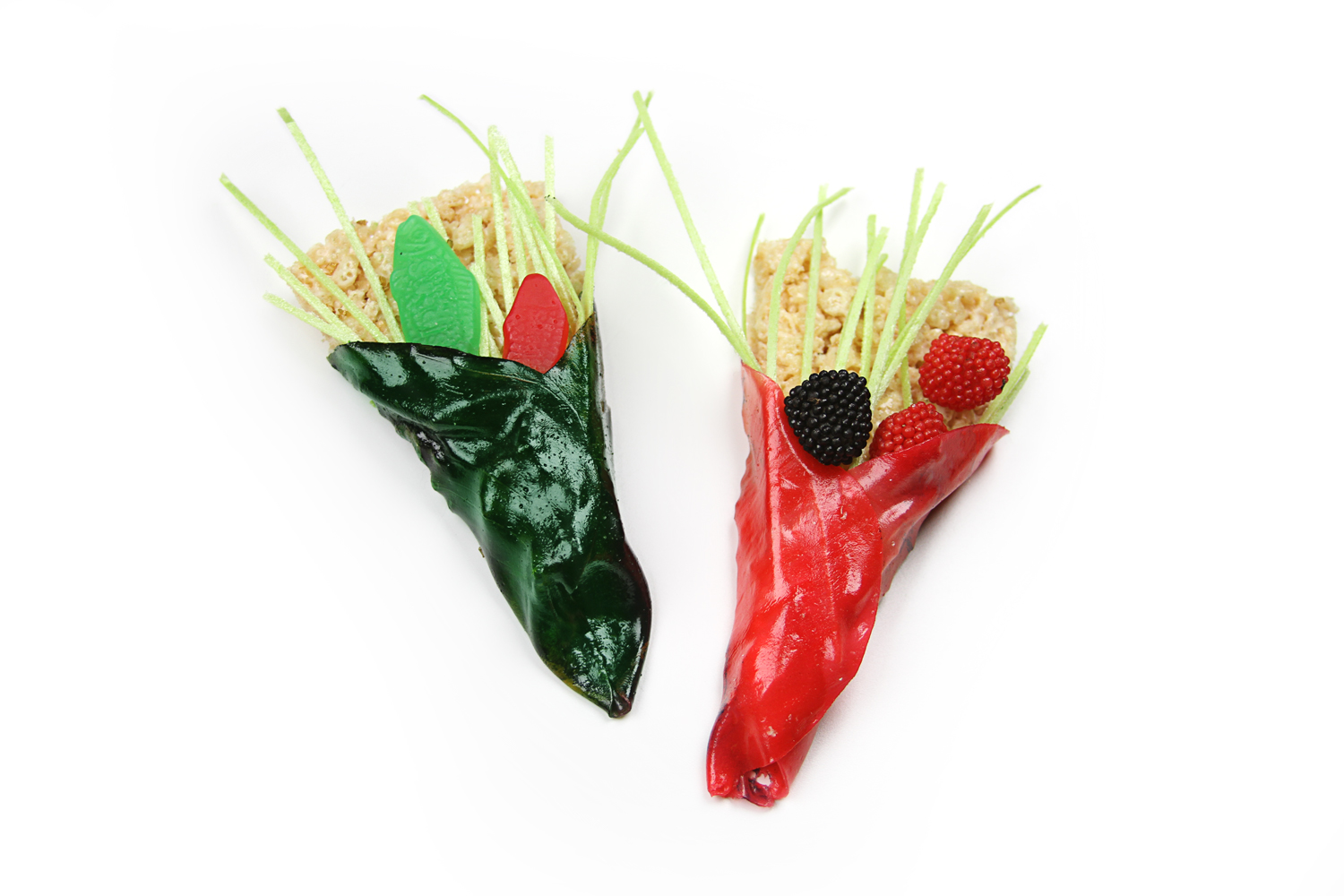 Whether you decide to throw a big candy fest, or a quiet girls-night in, sugar will always keep everyone entertained. Have a friend who can't partake in your sushi making party? No problem! Send them our sweet surprises box filled with beautiful and colorful candy.