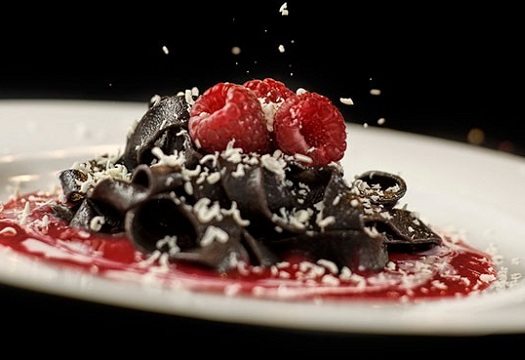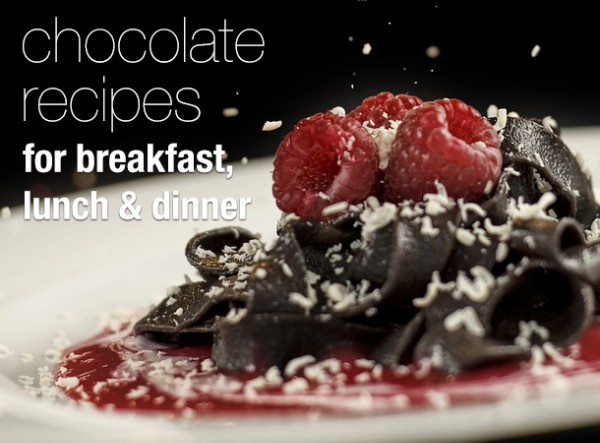 Chocoholics are in for a treat. These inventive recipes take the ancient indulgence beyond cookies and cakes, to savory dishes. For instance, did you know that dark chocolate takes on an earthy quality when sprinkled over roasted vegetables? Or that it can easily hold its own when paired with cheese?
To show off the many nuances of chocolate, we've gathered 36 recipes spanning every meal of the day from dark chocolate crepes for breakfast to cocoa-spiced pizza for supper.
Wake Up With Chocolate
Basic Chocolate Oatmeal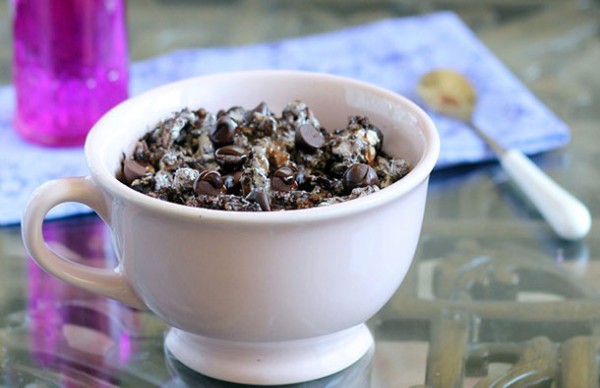 Chocolate oatmeal is the perfect foundation for your favorite toppings. Almonds, cinnamon, coconut or peanut butter, go wild and enjoy a different flavor every day. Try this recipe by Chocolate-Covered Katie.
Dark Chocolate Crepes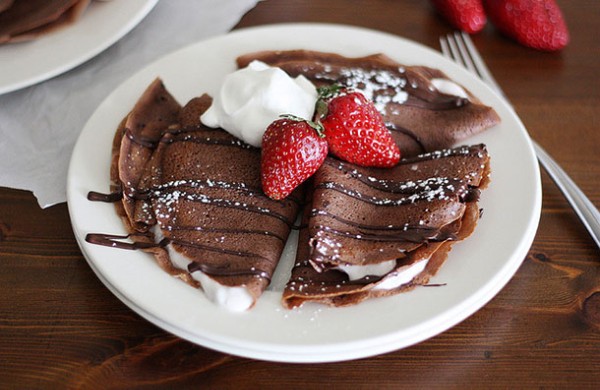 Decadent dark chocolate and fresh strawberries are the perfect pairing to start the day. A filling of creamy Greek yogurt balances the sweetness and packs a serving of protein to boot. Visit Girl Versus Dough for this recipe.
Double-Chocolate Granola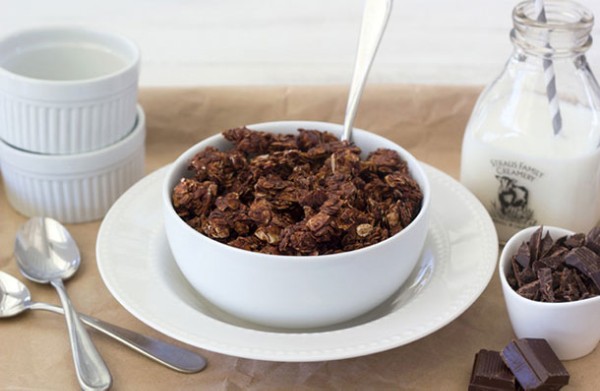 Did you vow to eat a healthy breakfast this year? This double-chocolate granola will wake up your taste buds and help you keep your New Year's resolution at the same time. Bright-Eyed Baker shares the instructions for this entree.
Chocolate Waffles Drizzled With Chocolate Sauce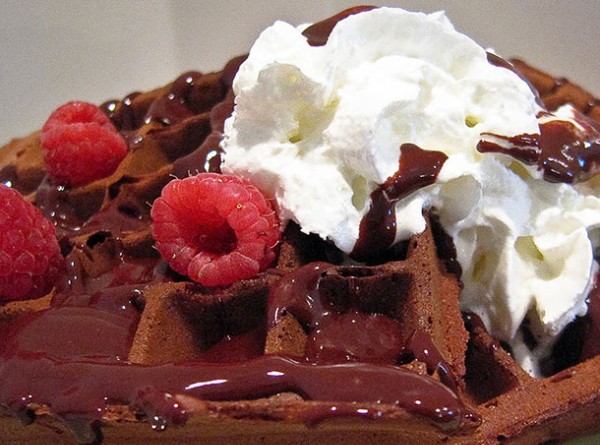 Intensely chocolate but not too sweet, these waffles were made to be topped. Try them with fresh berries and whipped cream or sprinkled with cinnamon and chopped nuts. Read about this dish on The Spiced Life.
Chocolate Pancakes With Chocolate Sauce, Strawberries and Bananas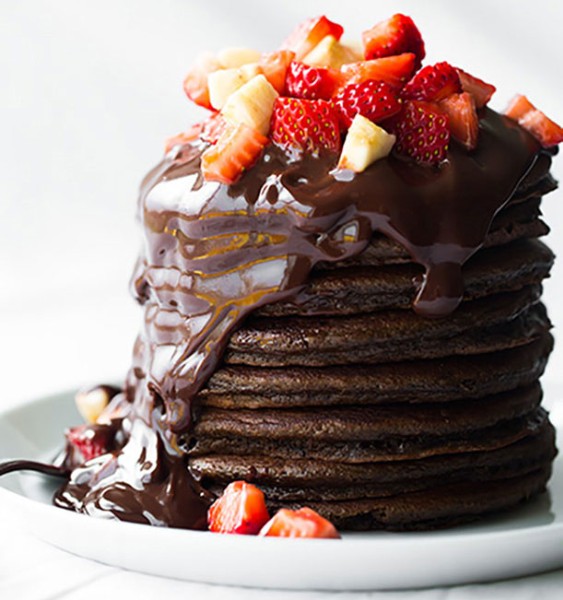 Stacked high and dripping with chocolate sauce, this dish may look more like a birthday cake than breakfast; all the more reason to celebrate! Visit Cooking Classy for the how-to.
Chocolate Croissants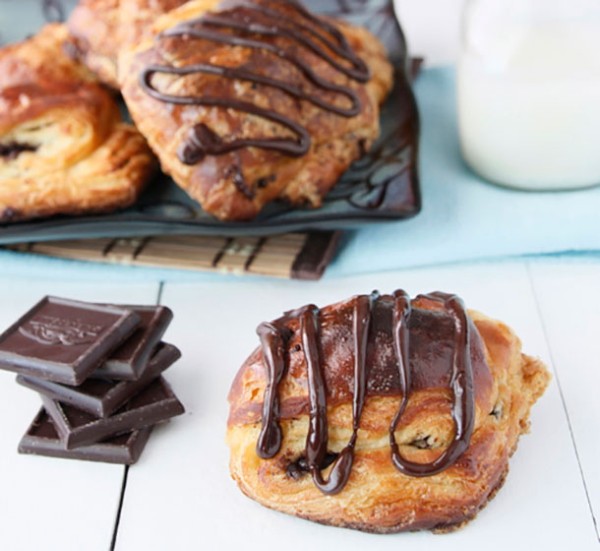 If you can't wake up in Paris, then waking up to a homemade croissant is the next best thing—especially when the croissant has a chocolate center. Dishing The Divine offers the instructions for this breakfast pastry.
Cranberry and Chocolate French Toast Casserole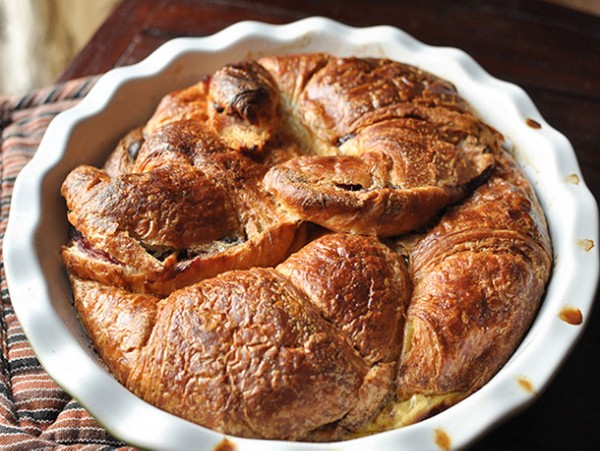 Tart cranberry and sweet chocolate melt together in this unique French toast casserole. Make it the night before, and the next morning you can pop it in the oven while you enjoy a cup of coffee. See how to prepare it at Momtastic.
Chocolate Chip Peanut Butter Bread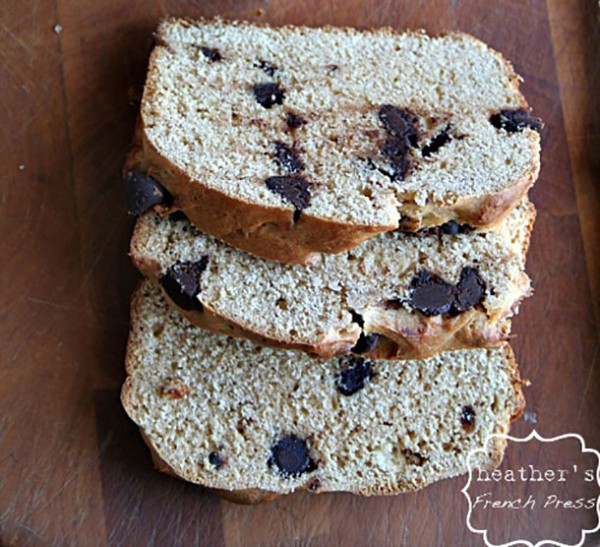 What's better than fresh-baked bread? Warm peanut butter bread loaded with dark chocolate chips. Wouldn't this make the best banana sandwich ever? Go to Heather's French Press to bake your own loaf.
Chocolate for Lunch
Chocolate and Black Bean Chili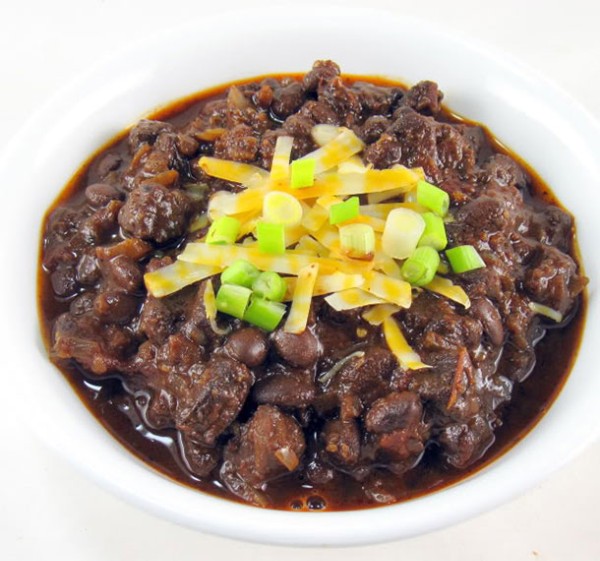 When used as a spice, a little chocolate goes a long way. In fact, just an ounce of chocolate gives this Mexican-inspired chili an insane amount of depth and flavor. One Perfect Bite has step-by-step directions for this simple lunch.
Mario Batali's Chocolate Chicken With Rose Petals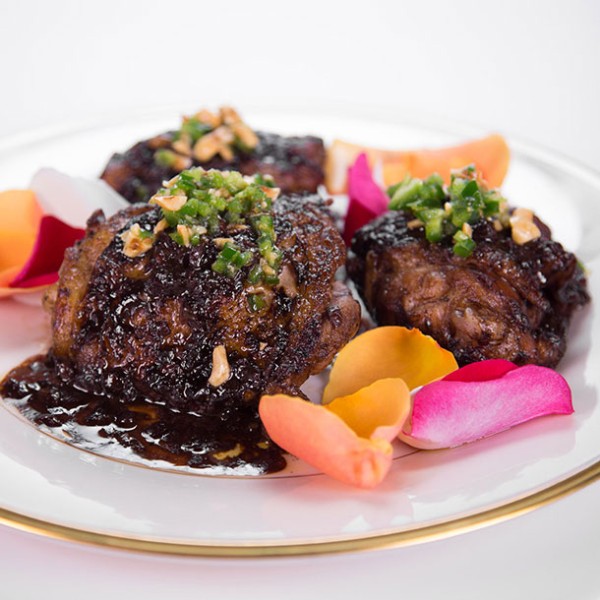 This cocoa-infused chicken will surprise you with its complex combination of flavors. Spicy and sweet are in perfect balance with just a hint of rich chocolate. Grab this dish by Mario Batali on The Chew.
Chocolate Tamales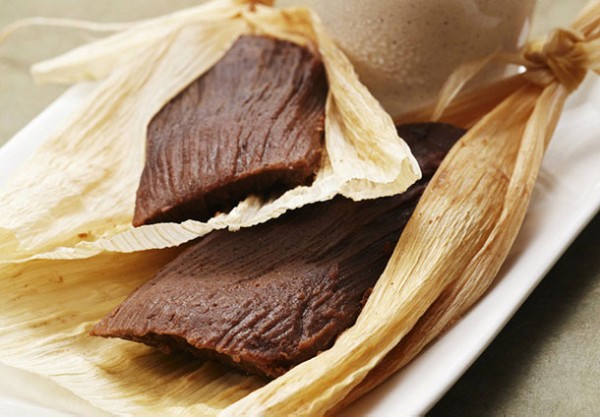 When you're craving something sweet in the middle of the day, try a chocolate tamale. Spiced with cinnamon, these would also be great with nuts or a dash of chili powder. Head over to Nibbles And Feasts to make these tamales.
Strawberry Nutella Panini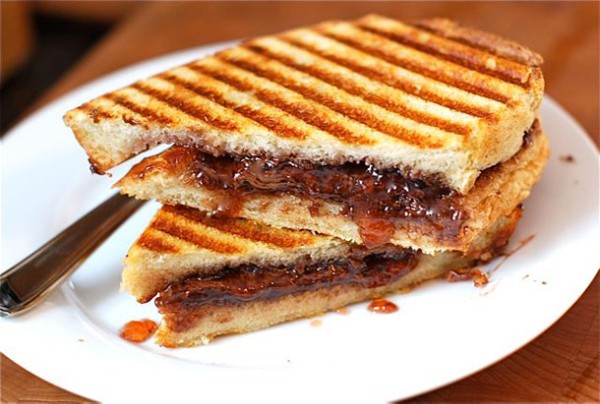 Though it's described as a dessert panini, we wouldn't judge if you ate this delicious sandwich for lunch. It includes all the major food groups—nuts, fruit, cheese and chocolate! Babble has the details for this recipe.
Loaded Cinnamon Chocolate Nachos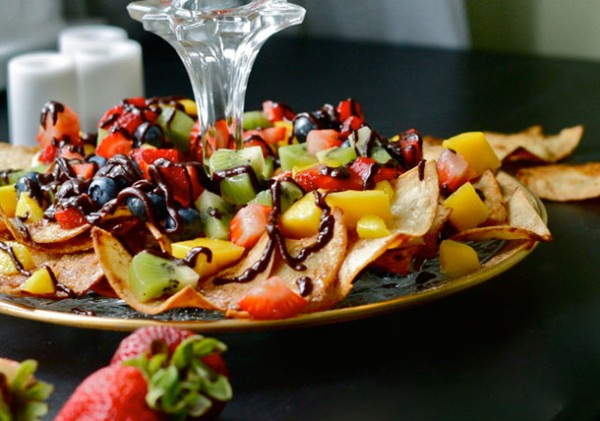 Why have a fruit salad when you can have fruit nachos? They're practically a health food. Did we mention they're drizzled in chocolate? Recipe and instructions from Snap, Crackle, Chop.
Salad With Chocolate Dressing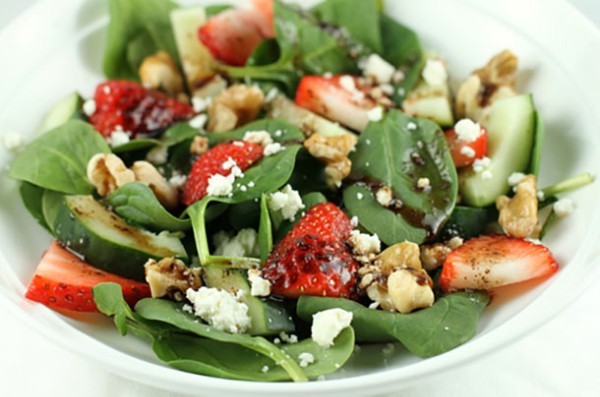 If you really would prefer a salad, be sure to drizzle it with this chocolate and balsamic dressing. It tastes amazing over spinach and sliced strawberries. Visit Food.com to get the recipe for this dressing.
Roasted Strawberry, Brie and Chocolate Grilled Cheese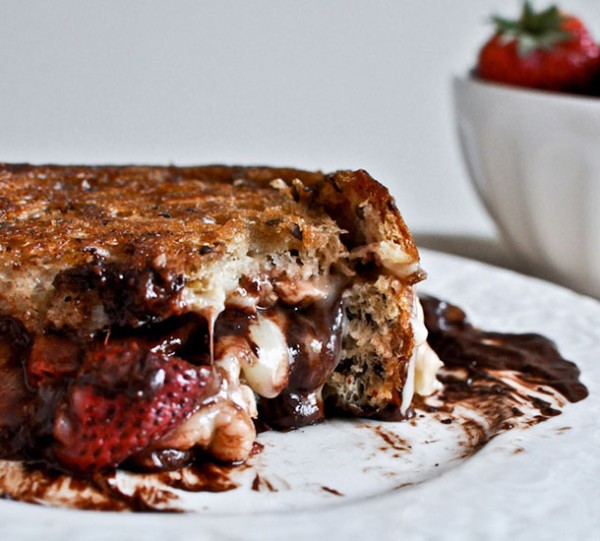 It may seem that roasted strawberries are the star of this sandwich, but let's be honest, the main attraction is really the rich layer of dark chocolate. How Sweet Eats has the directions for this indulgent sandwich.
Pulled Pork in Chocolate Chipotle Sauce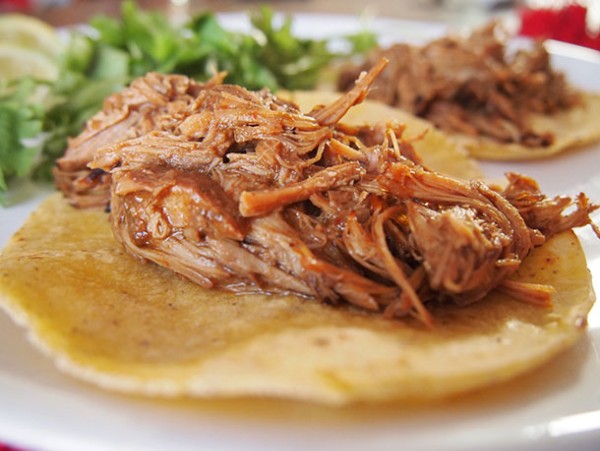 Smoky chipotle and chocolate is a match made in heaven, as you'll see in this recipe for pulled pork mole. Find the instructions at Gambas And Grits.
Chocolate Entrees
Chocolate Pasta With Raspberry Purée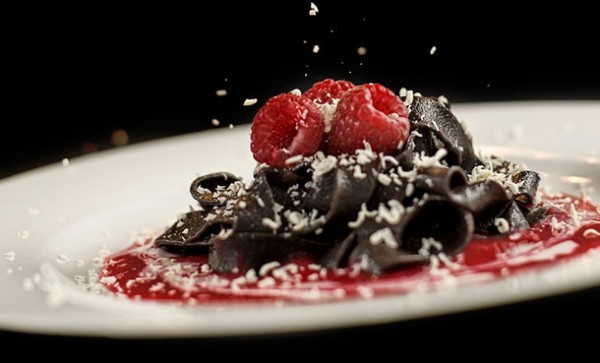 Skip dinner and go straight to dessert with chocolate fettuccine and raspberry puree. Top with grated white chocolate for a visual play on parmesan cheese. Click over to Garrett's Table to check out this beautiful dish.
Slow Cooker Chocolate Chicken Mole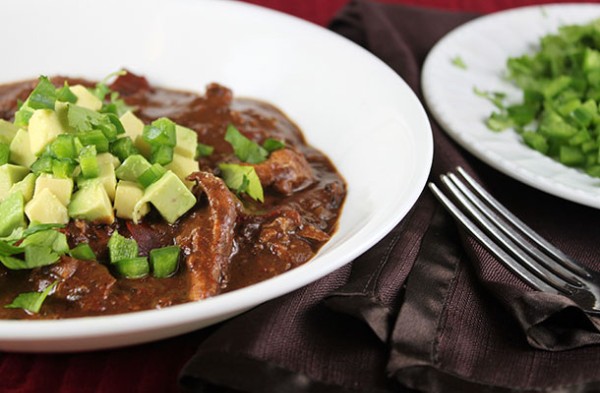 Use a slow cooker for a version of chicken mole that's as good as the real thing—with a lot less work. The finished sauce reveals notes of dark chocolate, peppers and tomatoes with chicken that falls off the bone. Our Life In Food offers easy-to-follow directions.
Chocolate Espresso Pork Belly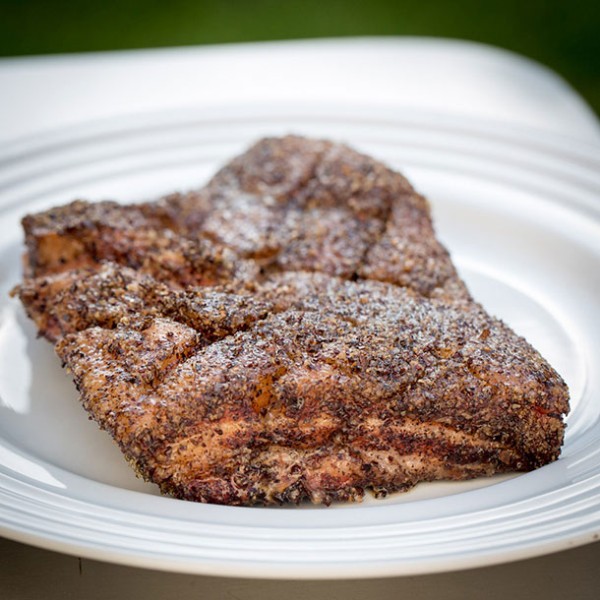 When creating a rub, you want strong flavors to infuse the meat, so why not try chocolate and espresso? This recipe relies on simplicity to let every ingredient shine. Check out this entree at Civilized Caveman Cooking.
Chateaubriand With Cocoa Balsamic Sauce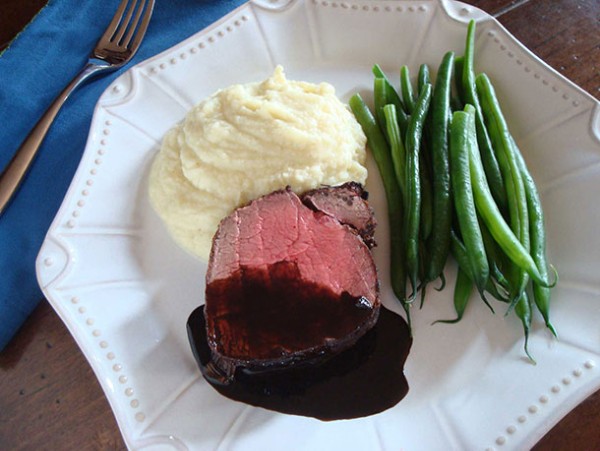 Here is another recipe that pairs chocolate with the tangy bite of balsamic vinegar—this time with juicy beef tenderloin. Go to Grilling Outdoor Recipes to see the sauce.
Chocolate Risotto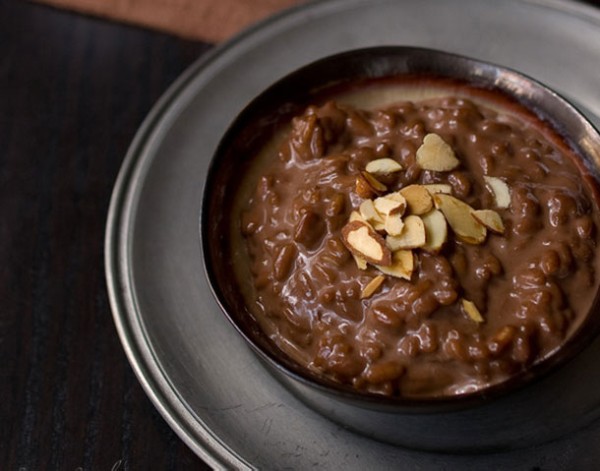 Creamy risotto and velvety chocolate make dinner taste as decadent as dessert. Garnish with almonds for extra protein. Savory Simple has the recipe for this entree.
Dark Chocolate and Stout Braised Ribs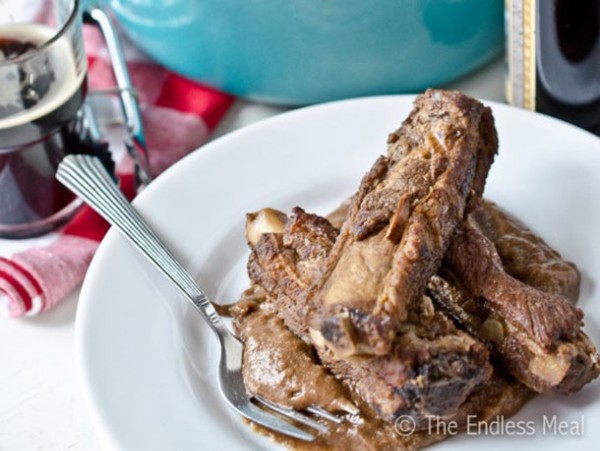 Is it the finely chopped dark chocolate pieces or the bottle of chocolate stout that makes these short ribs so good? We'll let you decide. See this tender meat dish at The Endless Meal.
Cocoa Nib and Spiced Lamb Sausage Pizza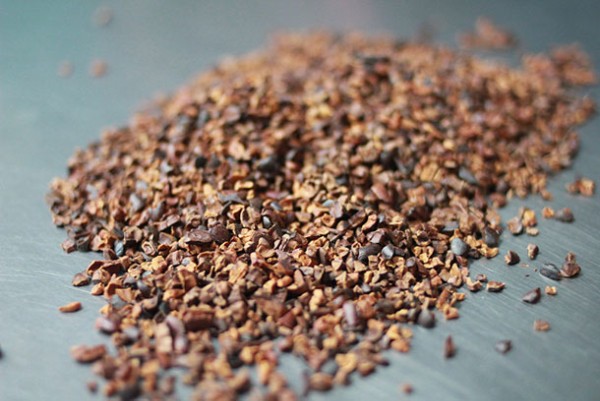 Long before it became a confection, cocoa was a prized spice. This recipe for lamb sausage takes the humble bean back to its roots. Spread liberally over chocolate pizza dough, it creates a divine dinner that blends sweet and savory. Visit David Lebovitz to try the recipe.
Chocolate Sauces, Sides and Starters
Chocolate Stout Chipotle Bread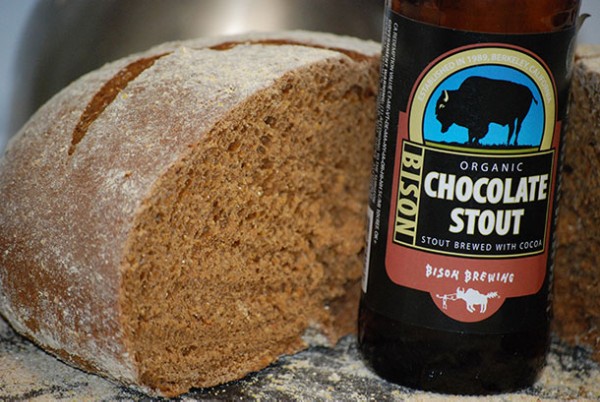 Chocolate stout gives this sandwich bread a hint of sweetness with a smoky finish. It's a hearty choice that pairs well with a cheese platter or a bowl of French onion soup. Bison Brew provides complete details about this bread.
Chocolate Crostini With Orange Zest and Sea Salt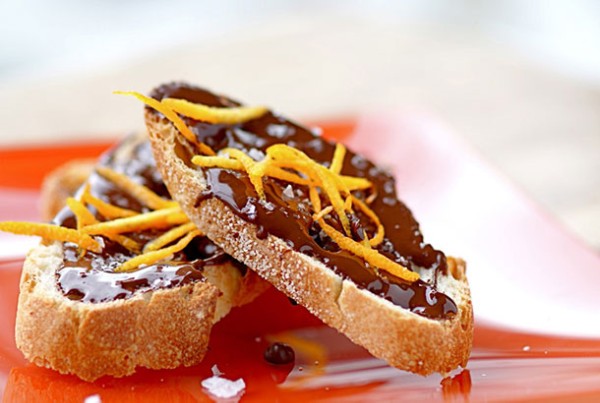 Citrusy chocolate spread on warm crostini—this easy appetizer tastes zesty and creamy. Finish with a pinch of sea salt to ignite the flavors. Try this side dish from Nourish Network.
Cocoa Roasted Butternut Squash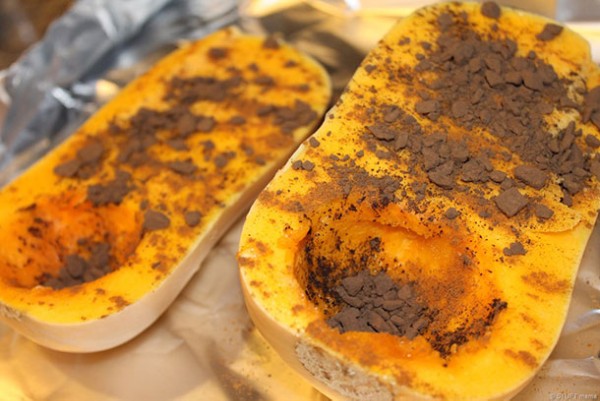 It only takes a minute to dust a quick coat of cocoa and cinnamon over squash before roasting. But after one bite you'll wonder why you didn't try this sooner. Visit Stuft Mama to roast a pan of these winter vegetables.
Roasted Cacao Cauliflower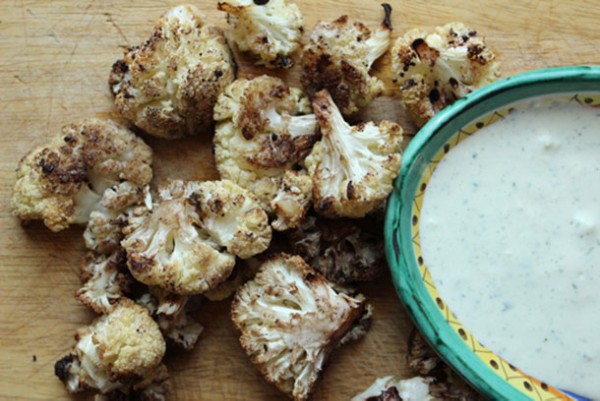 Unsweetened cocoa powder enhances the earthy notes of roasted cauliflower in this dish. Dipped into a cool, creamy bowl of Mediterranean yogurt dip, it's heaven on a plate—and in your mouth. The Whipped Blog has more details about this exotic recipe.
Chocolate BBQ Sauce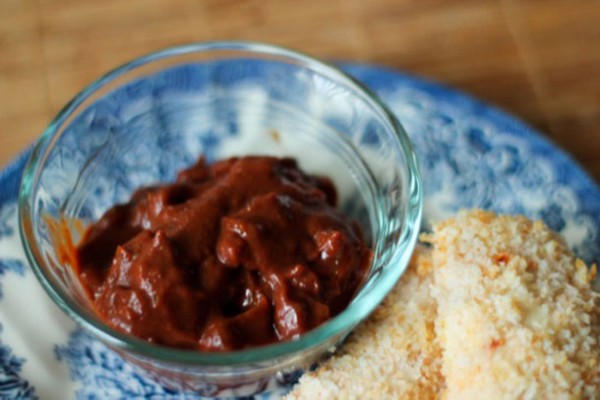 The best barbecue sauce always has a secret ingredient. This time it's chocolate, balanced with garlic, chili powder and just the right spices. Try this yummy sauce by The Happiness In Health.
Chocolate and Balsamic Roasted Beets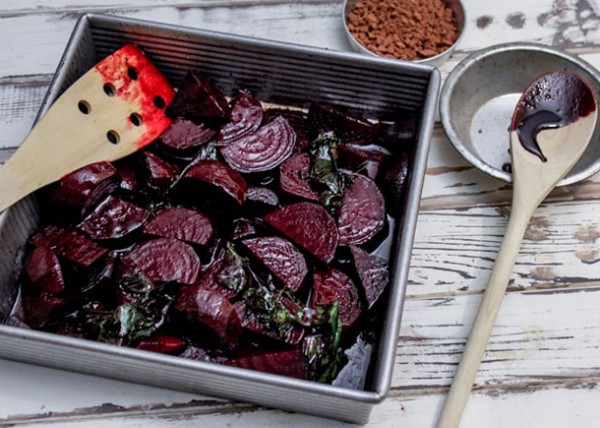 Chocolate and balsamic vinegar team up in this recipe as a glaze for roasted beets. The chocolate boosts the flavors that come from roasting, while the balsamic balances the veggie's sweetness. Go to Cooking Stoned for a how-to video on roasting beets.
Turtle Cheeseball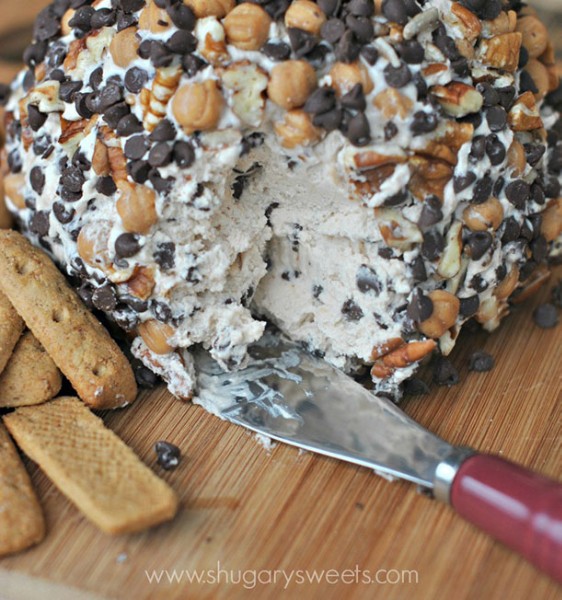 This sweet cheese ball is covered in caramel, chocolate and pecans for a delectable appetizer that's as good with pretzels as it is with cookies. Sweet or salty? The choice is up to you. This recipe from Shugary Sweets shows how to roll your own cheeseball.
Snack on Chocolate
Chocolate Chia Pudding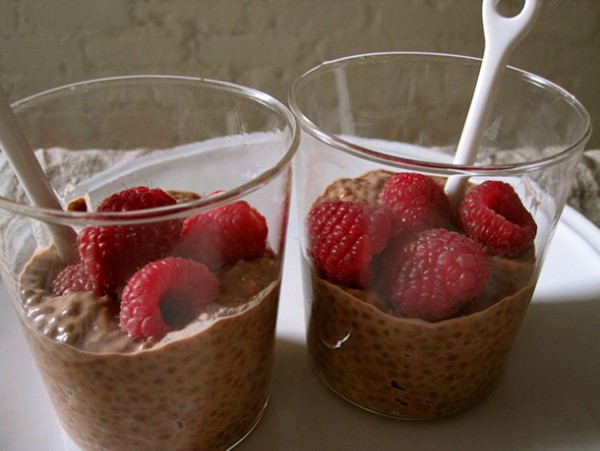 Tapioca fans, rejoice! This chia pudding has the same bubbly consistency with added health benefits. You can try it in chocolate or vanilla, but guess which one we like best? Find instructions for this recipe at Coconut And Quinoa.
Chocolate-Covered Bacon Fat Popcorn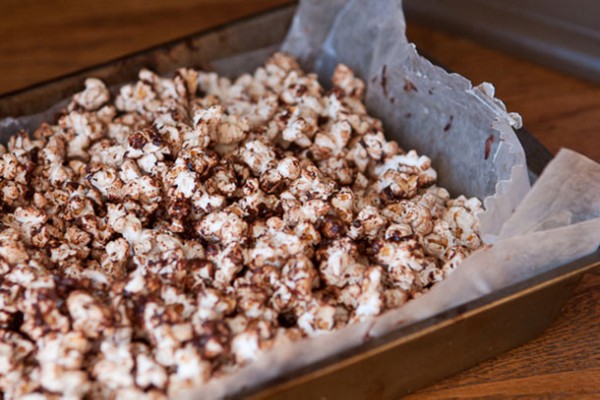 This is not bacon popcorn. This is popcorn coated in semi-sweet chocolate with a hint of bacon. It's just enough to make your taste buds perk up and pay attention and is utterly delicious. Click over to Erin's Food Files to try the recipe.
Chocolate Milk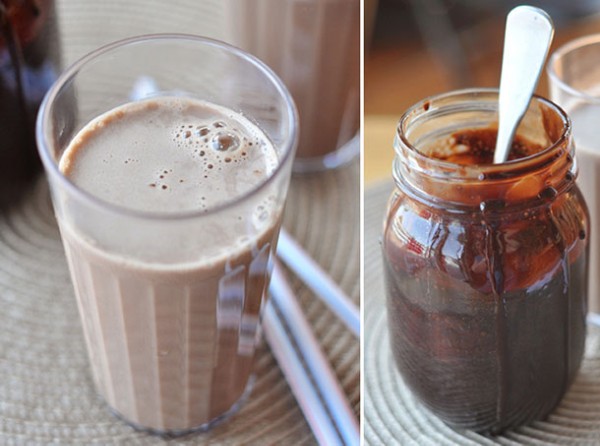 The secret to amazing chocolate milk is the syrup. Start with this recipe for homemade chocolate syrup and the rest is easy. Mel's Kitchen Cafe offers full instructions.
Homemade Chocolate-Hazelnut Spread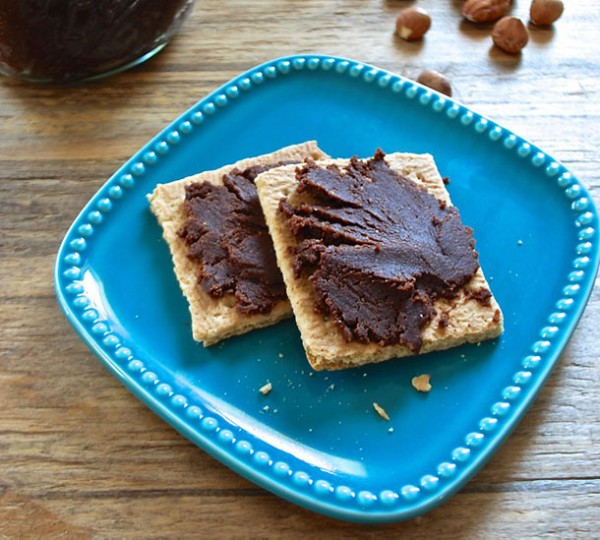 If you have a food processor, then this homemade chocolate hazelnut spread is a must-try recipe. It blends roasted hazelnuts and dark cocoa powder—no added sugar or preservatives. Naturally, we think it's delicious! Check out the recipe for this all-natural spread at Chocolate And Chickpeas.
Chocolate-Dipped Bacon-Wrapped Bananas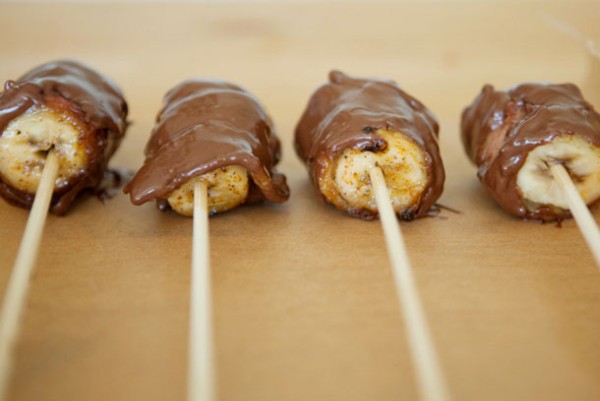 Once you decide to wrap your fruit in bacon, it's pretty much go big or go home. Such is the case with these bananas that have also been fried and dipped in chocolate. Visit Modcloth to get the instructions for this over-the-top snack food.
Chocolate Peanut Butter Fudge Brownie Protein Bars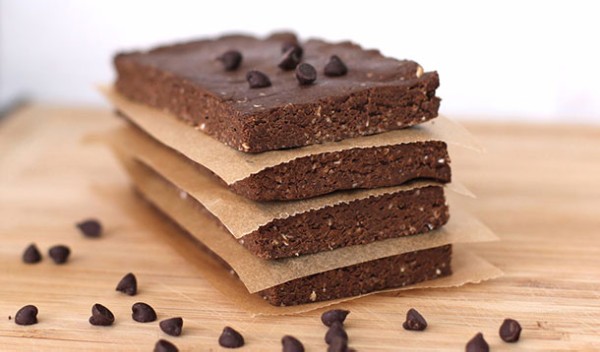 For a snack you can feel good about, these no-bake protein bars are hard to beat. Get all the peanut butter and chocolate you love without turning on the oven. Desserts With Benefits has everything you need to know to make these simple and delicious bars.
Bite Into a New Experience
A day without chocolate is like a day without … well, it's not a day we want to think about. Bookmark these recipes and experiment with new ways to experience chocolate.