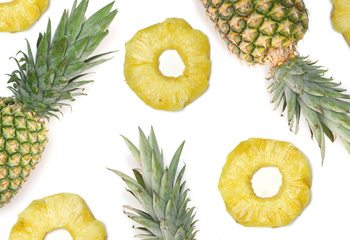 How to Cut a Pineapple the Right Way (Video)
Tips for Selecting the Perfect Pineapple
Prickly pineapples can be hard to read when it comes to ripeness. Follow these guidelines for selecting one that's ready to eat.
The bottom of the pineapple should have a strong fruity smell

Its leaves should look fresh and green

When squeezed, the pineapple should be firm, with some give

Remember, the color of the pineapple does not necessarily indicate its ripeness
Pineapples are best from spring to summer, which means they're perfect for all of your pool parties! They can be stored at room temperature for a few days, then they should be placed in the fridge (even if you haven't cut them yet).
How to Cut a Pineapple: Spiral Method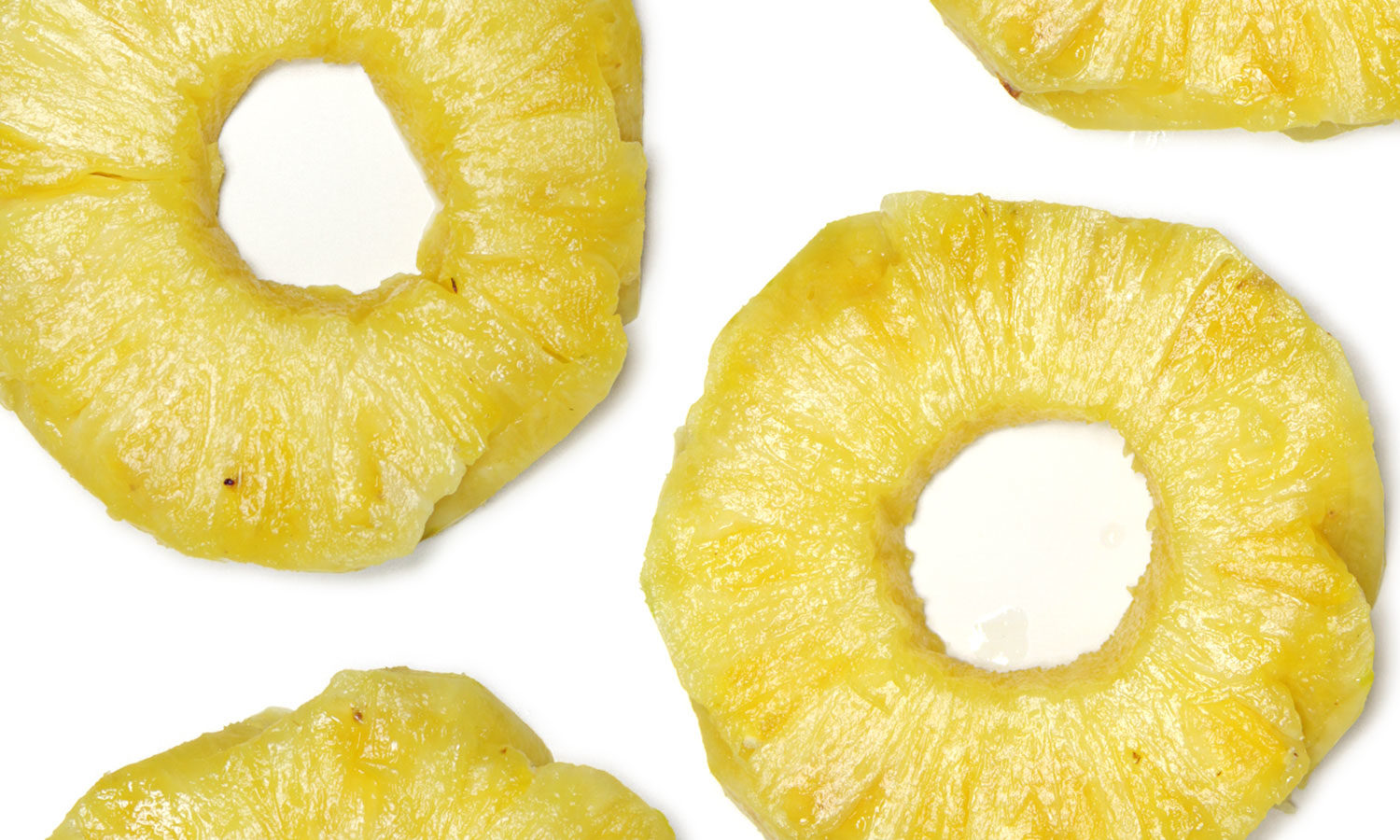 This method requires you to slice off the skin of the pineapple in thin layers, then remove the eyes separately. Though it's slightly more work-intensive, it yields the highest amount of sweet fruit.
Place the pineapple on its side on a cutting board.

Cut the crown of the pineapple off, about half an inch below the green stem.

Cut off the bottom half inch of the pineapple.

Place the pineapple standing up on the cutting board.

Slice the skin off of the pineapple in a downward motion. Your slices should be as thin as possible. Do this around the entire fruit.

You should now have a pineapple with only the eyes remaining. To remove the eyes, cut at a diagonal motion parallel to a set of eyes. Cut again on the other side of the set, then remove.

You should now have pineapple flesh cut into a spiral motion, without eyes.

Lay the pineapple on its side on the cutting board. Cut it into slices.

If you do not like to eat the core of the pineapple, use a knife or a round cookie cutter to remove the core from the center of each slice.
Now that you know how to slice fresh pineapple, try this recipe for pineapple pie from Lottie + Doof. Or, head on over to our tutorial for how to cut a kiwi or mango.
Know someone who loves fresh pineapple? Send them these handy tips and an organic fruit basket from us!