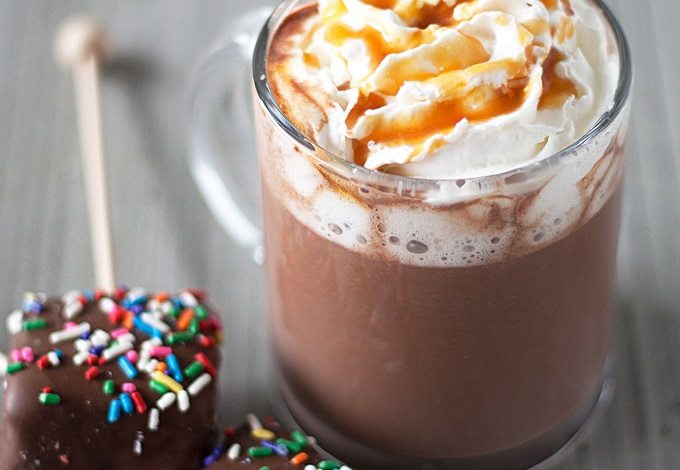 Have a Hot Chocolate Party
To help some of our favorite bloggers stay warm and survive winter we sent them some of our decadent marshmallow pops and chocolatey treats to pair with a cup of hot chocolate and a warm night in.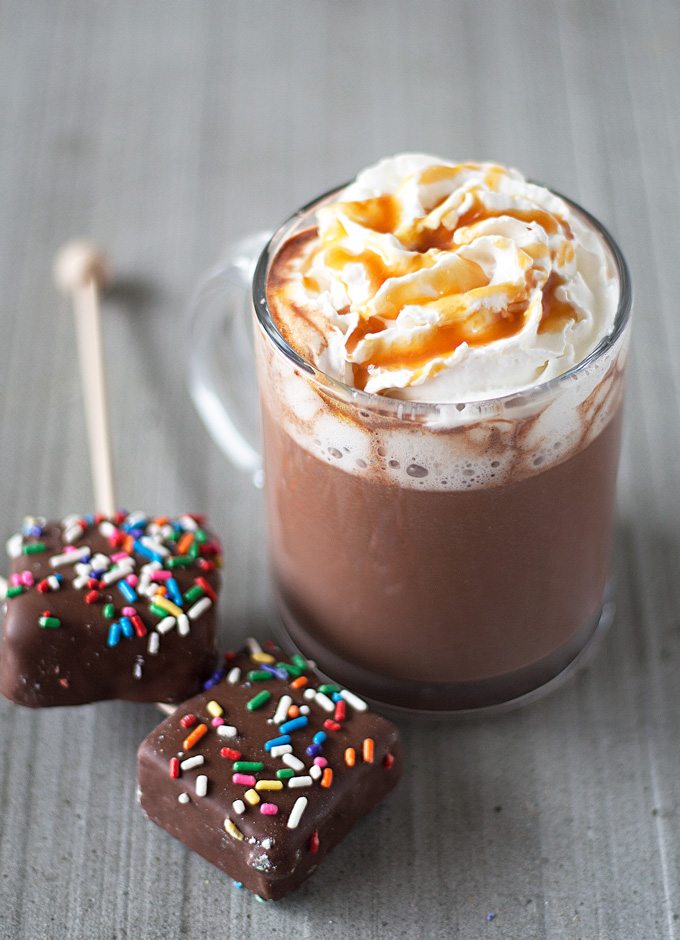 It was a rainy day in LA, and despite loving dreary weather, Jessica thought her drizzly day could use a little warming up. So, she decided to make a delicious salted caramel hot chocolate to drink as she watched the rain come down. You can get the recipe and read all about Jessica's love of rainy days at A Happy Food Dance.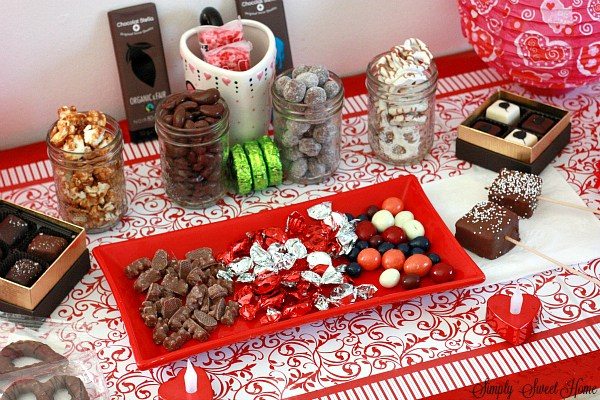 With Valentine's Day just around the corner Jerri thought a Valentine's Day hot chocolate party was the perfect way to brighten up her winter. After setting out snacks and appetizers for her friends to enjoy, Jerri set up a hot chocolate bar where party-goers could choose from several types of hot chocolate and then add toppings. You can read all about how she threw the ultimate hot chocolate party at Simply Sweet Home.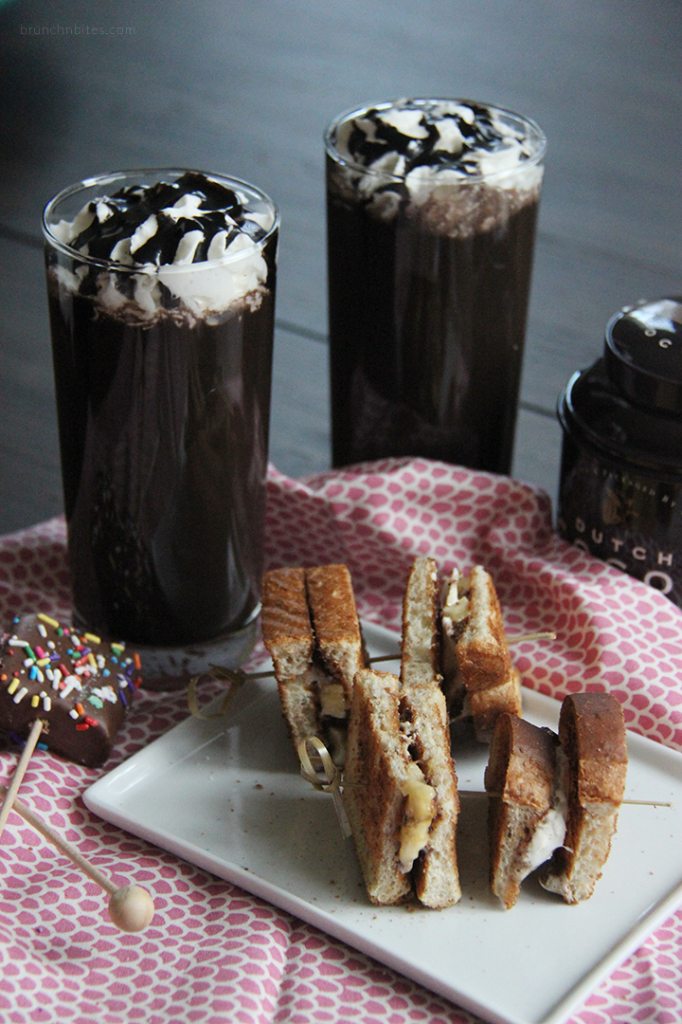 As the weather turned cold and wet, Linda wanted to fight off the winter blues. To do so, she made herself a snack of Kahlua hot chocolate and banana s'more kebabs, threw on her PJs, grabbed a blanket, and got comfy. You can read more about her cozy rainy day, and get the recipe for her snack on Brunch N Bites.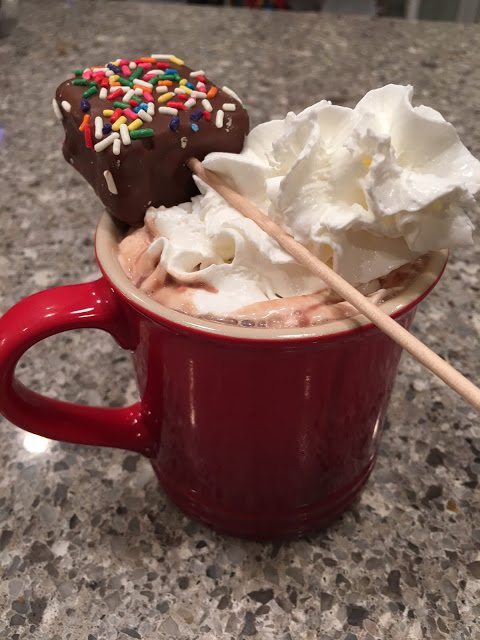 With the holidays wrapped up and winter setting in, Terri needed a good excuse to have her friends over to catch up and laugh, and what could be a better excuse than a hot chocolate party? When her friends arrived, Terri had more than simple cups of cocoa awaiting them. Along with snacks and spiced hot chocolate, Terri turned marshmallows into shot glasses for chocolate martini mix and butterscotch schnapps. You can learn how to make hot chocolate shots and read more about her get-together at Terri Steffes.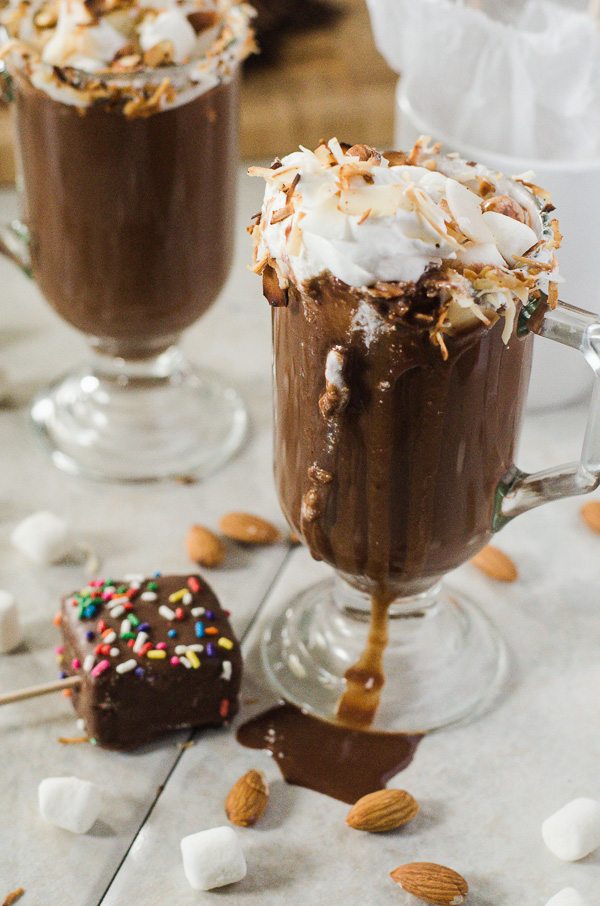 After a cold run in the winter weather, Erica decided to settle in for the perfect winter night, curling up on the couch to watch Netflix and drink hot chocolate. However, Erica didn't settle for just any hot chocolate, she made a thick and creamy toasted coconut almond hot cocoa and topped it all off by dunking marshmallow pops in the drink. You can get her delicious recipe and read about her night of Netflix at The Crumby Cupcake.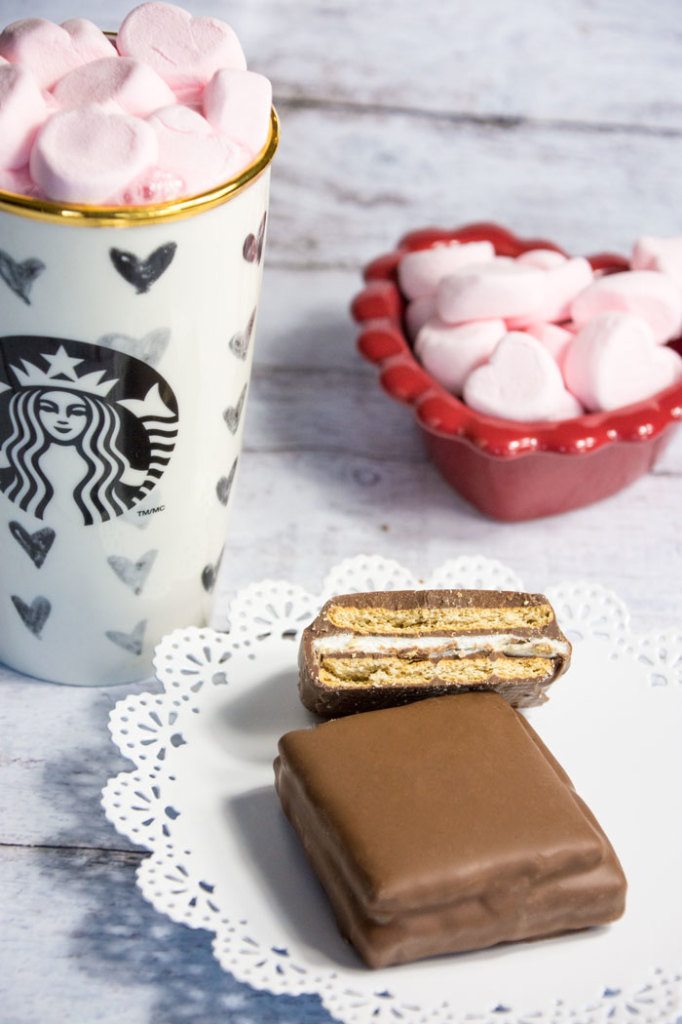 Rather than spend Valentine's Day the traditional way, Megan prefers to use it as an opportunity to do something fun with friends. Since it is quickly approaching, she thought a hot chocolate party would be the perfect way to celebrate. To put her party over the top she made several types of hot chocolate and topped them off with booze. You can read more about how she celebrates Valentine's Day with her friends on All That Glitters is Gold.
Whether you are snuggling on your couch for a night of TV or hosting all your friends, a hot chocolate party is the perfect way to wash away the winter blues and make your night a little cozier. How are you staying warm during these blustery winter months? What is your favorite winter treat to warm up with?