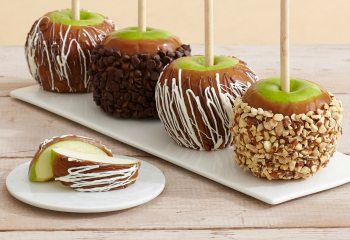 Host a Caramel Apple Dipping Party
That crunch of the leaves beneath your feet, the swirl of crisp air around you, the welcoming coziness of your favorite sweater … ahhh, it's that time again. Fall. There's nothing we'd rather do than invite friends and family over to cozy up around the table for fall-inspired treats. This year, we think it's time to bring back the tasty tradition of making your own caramel apples.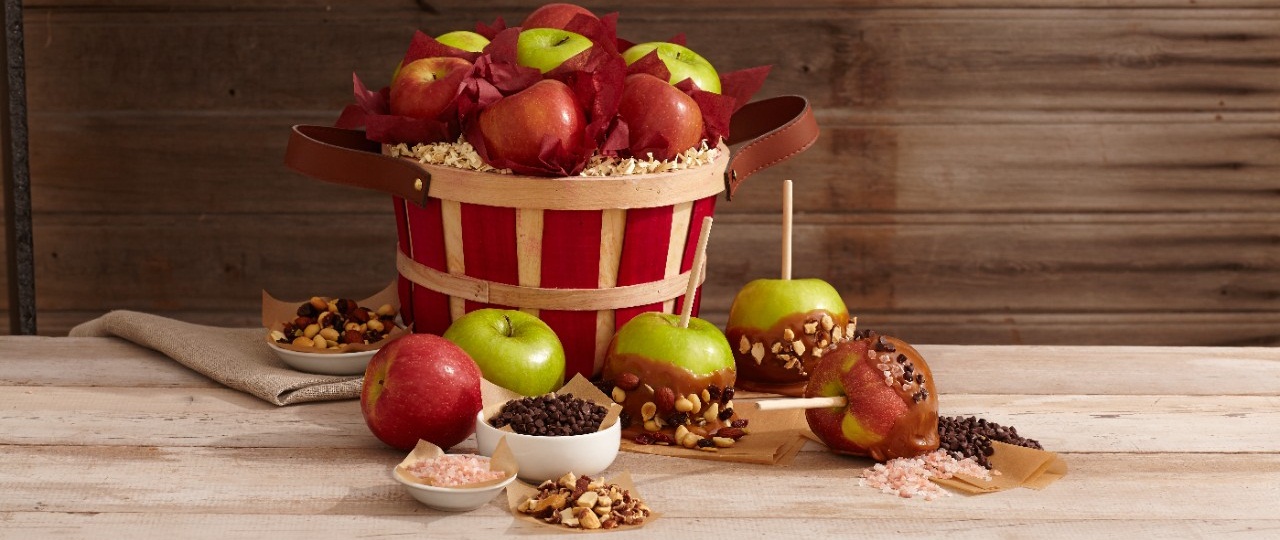 The Set Up
Our favorite thing about caramel apples (besides their deliciousness) is how easy they are to make with just a few ingredients. The preferred apple is the Granny Smith for its tart, crunchy goodness. Next come the toppings. The classic is chopped up peanuts, but we say don't stop there. Add in your favorite candy, sprinkles and chocolate chips. Finally, you need a dipping apparatus and wood sticks do the job well. If you like a more rustic look, pick up a few fallen branches from the yard and use them as sticks.
We love to continue the fall theme onto the décor, as well. Wooden crates or boxes are perfect to set the apples on and leave space on the table for the dipping and decorating. Once the apples are dipped and ready to dry, slide cardboard cutouts underneath them to protect your table from any excess caramel. Finish it all off with a festive sign that reminds guests to take one…we're pretty sure they won't need a reminder, though.
The Technique
Ok, so we're all set up. Now, on to the main event: dipping the apples in the caramel. The technique is purely personal; there's the drizzle, the dunk and the roll. The drizzle is best achieved by pouring the heated caramel into a plastic zip-top bag and pushing it to one corner. Then, snip a small hole for the caramel to drizzle out of and on to the apples. The dunk is our personal favorite, as it provides the most caramel coverage and leaves the least amount of mess. Place the caramel in a deep enough bowl to dunk your apples into and get to dipping. Finally, there's the roll. Take a piece of parchment paper and spread out the caramel evenly. Quickly roll the apple into the caramel; you may have to do this a few times for the desired amount of caramel coverage.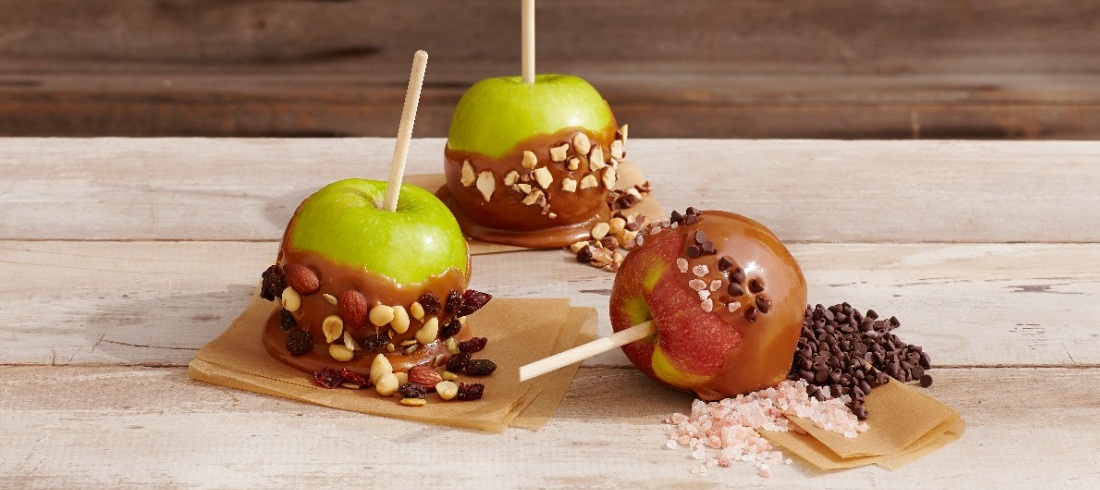 Set the caramel apples onto your cardboard cutouts for a few minutes to harden the caramel. We know, we know, it's hard to wait.
When are you throwing your caramel apple dipping party? We hope we get an invite!