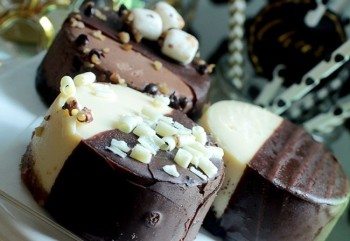 Loved Ones Reconnect with Shari's Berries Cheesecake Collection
Thanksgiving is when many of us pause to consider all the things we're thankful for. Topping anyone's list are the friends and family who give so selflessly of themselves to enrich our lives. To kick off this season of giving, Shari's Berries gave family and lifestyle bloggers the chance to send someone for whom they're thankful a treat from our Gourmet Cheesecake Collection while telling us about their special relationship.
Our cheesecake treats were the perfect inspiration for these thankful posts, as bloggers were only too happy to share with readers their heartwarming memories of close friends and family members while also sharing goodies from Shari's Berries.
Domestic Geek Girl
Gingi of Domestic Geek Girl wrote a powerfully personal post about her kids' relationship with her husband's parents: "The more I contemplate my lot in life, the more I realize it is not the stuff and the things, it is the PEOPLE in my life that I am most thankful for."
Gingi couldn't wait to share some red roses and tasty treats with her in-laws, who drove from Washington state to Central California to join her family for the holiday.
"We were so giddy and excited to greet our weary travelers with this sweet surprise the day before Thanksgiving," she wrote. "What a precious way to say thank you to people you are so thankful for! We spent a lovely reunion evening, having sweet treats and catching up the evening before Thanksgiving."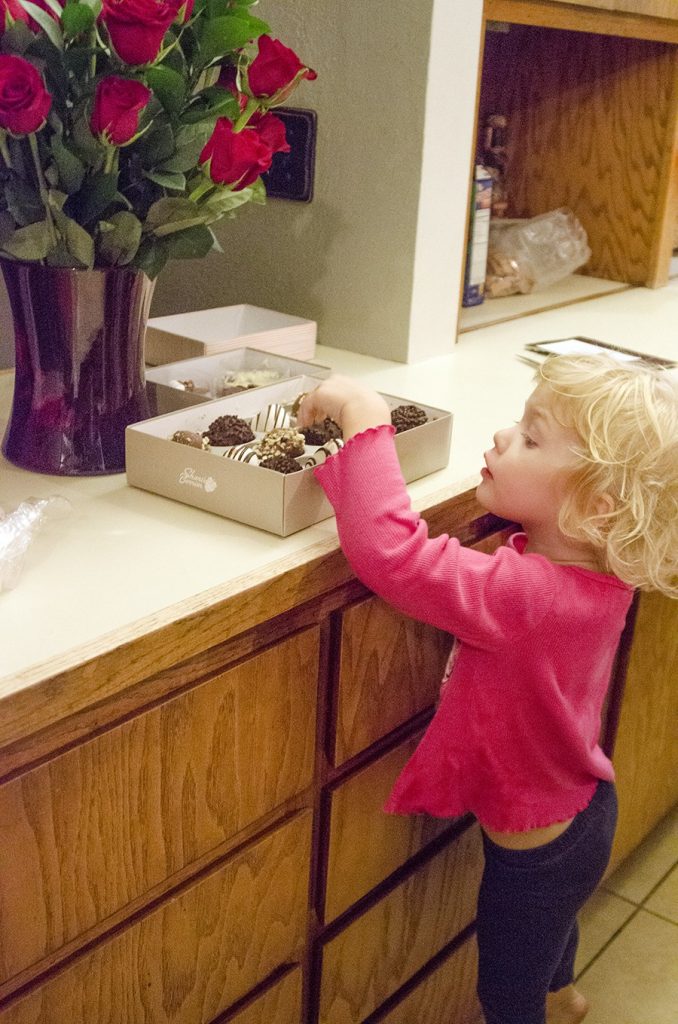 Thankfully, the grandparents offered to share their treats with the kids!
Read all about Gingi's reunion here.
A Grace Full Life
A Grace Full Life's Kari wrote a heartfelt and humorous post about her thankfulness for her parents, who returned from Tennessee to Illinois for the holiday. Kari shared with her folks our cheesecake trio and Belgian chocolate strawberries. Not only was Kari grateful for her parents on Thanksgiving, she was also happy she managed to get a share of the cheesecake after her kids made quick work of the dipped strawberries!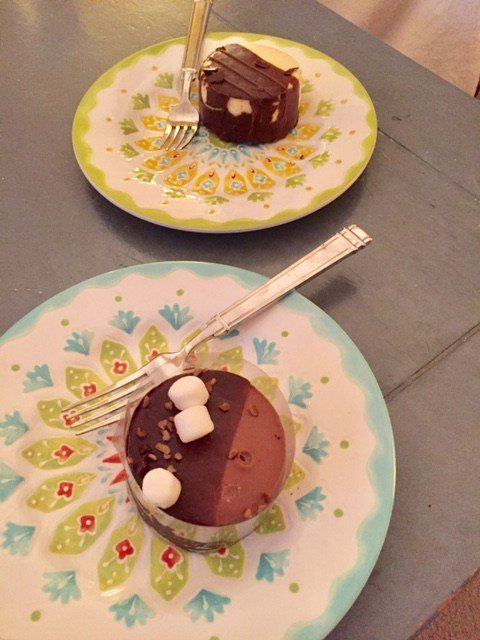 "What they didn't know is that we also received mini cheesecakes that arrived when they were in bed," she wrote. "Did I mention I am also thankful for bedtime?"
Read more about Kari's holiday festivities here.
Marine Corps Nomads
Heather of Marine Corps Nomads lamented the long distances that are part of life for military families and took advantage of our offer to send autumn cheesecake bites and drizzled strawberries to her sister. "It was cool thinking that even though we were on opposite sides of the country we were still sharing the same yummy Thanksgiving treat," she wrote.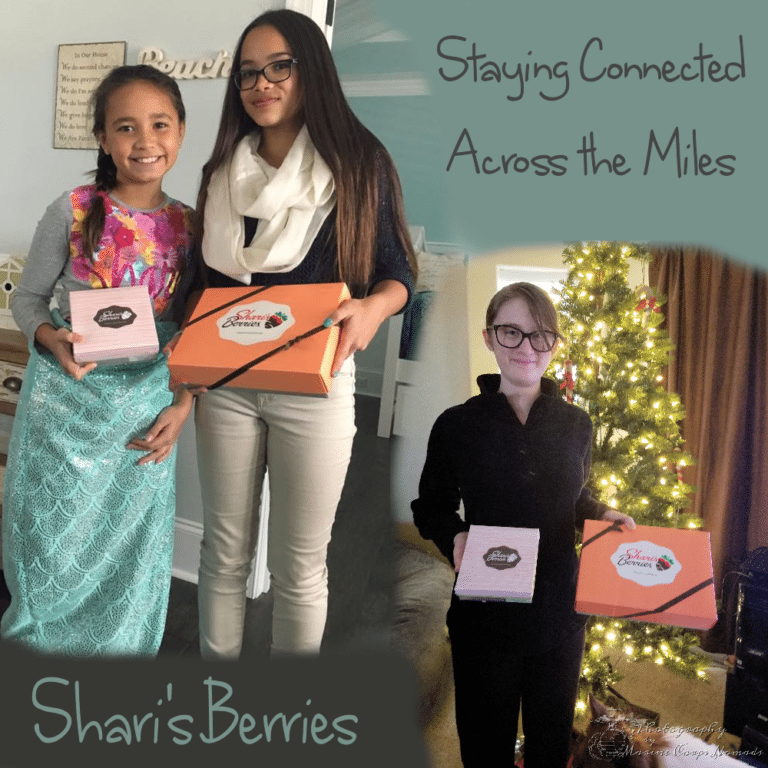 Heather was happy to send some Thanksgiving love her sister's way. "I'm grateful that I have such a good relationship with my sister and her family," she wrote. "I miss her dearly, but I know that she's always there for me when I need her."
Read Heather's long distance dedication here.
---
Shari's Berries is all about enhancing relationships with unexpected and seasonally-inspired gifts, which is why we were thrilled to help strengthen the bonds between these bloggers and their loved ones at Thanksgiving. Next Thanksgiving, or any time you want to share a tasty treat with a special someone near or far, our Gourmet Cheesecake Collection has lots of great choices.