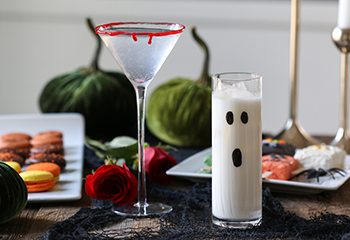 Cocktails are an easy way to bring a unique and fun twist to any party. When creating themed cocktails, I sometimes find it helpful to stick to a classic recipe and tweak one ingredient or the garnish to make it appropriate for the celebration or event.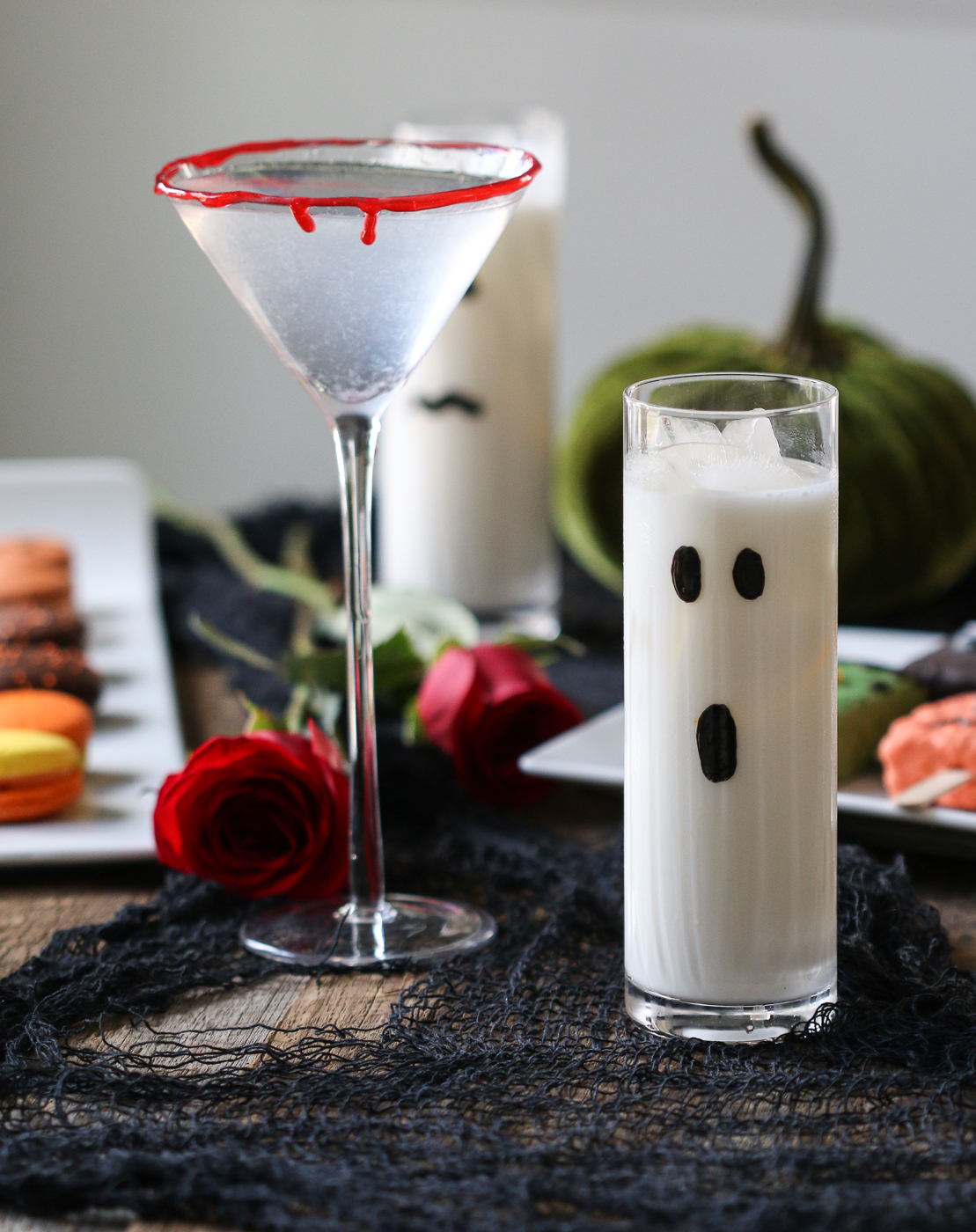 Let me show you want I mean.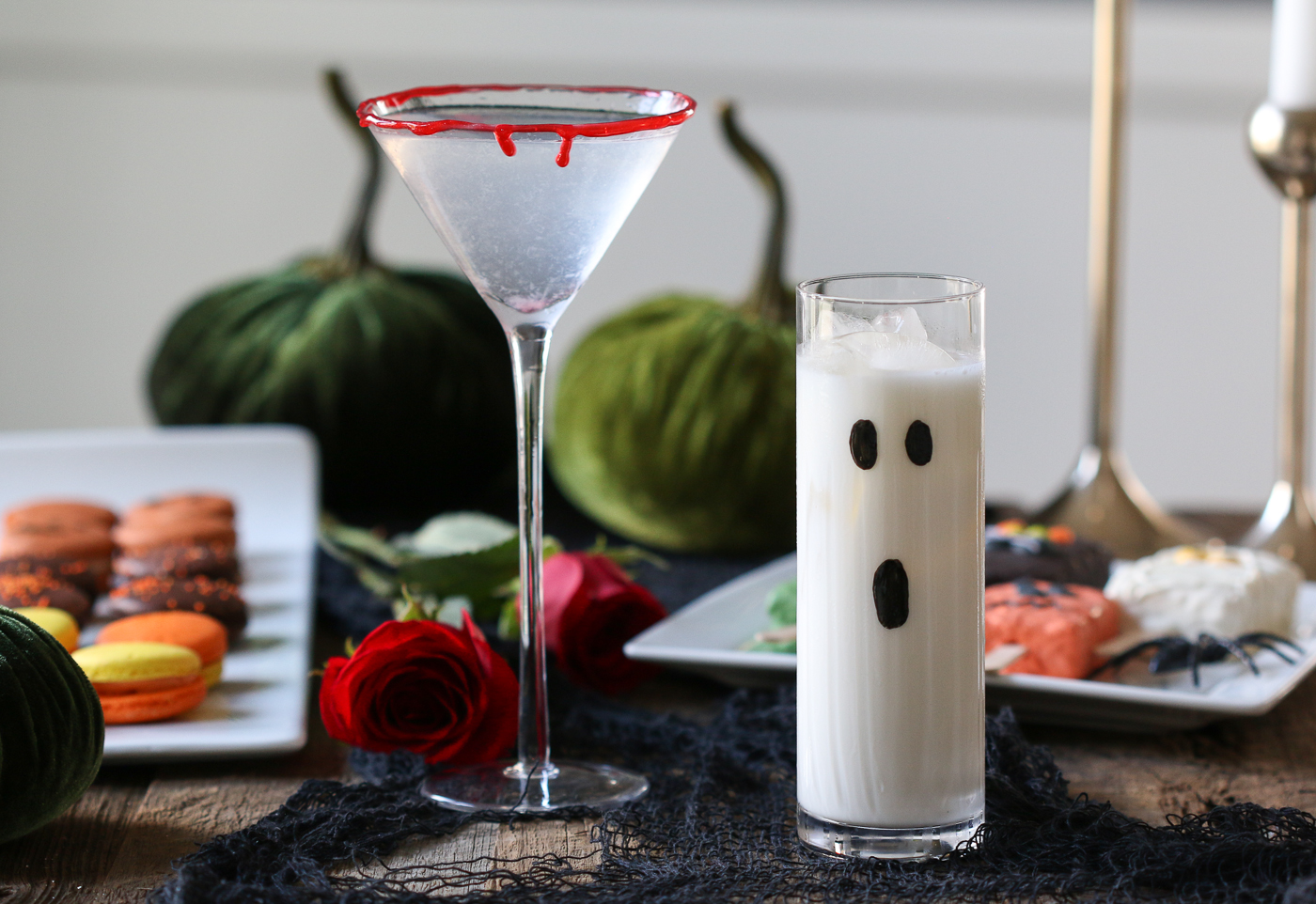 For this first cocktail, the Vampire's Kiss, the base is a lemon martini. This classic cocktail is a go-to for many. Plus, it's a refreshing sip. One important thing to remember when serving martinis is the importance of top-shelf ingredients. Since there's no mixer, the liquors are the star of the show, so you want to use the best possible.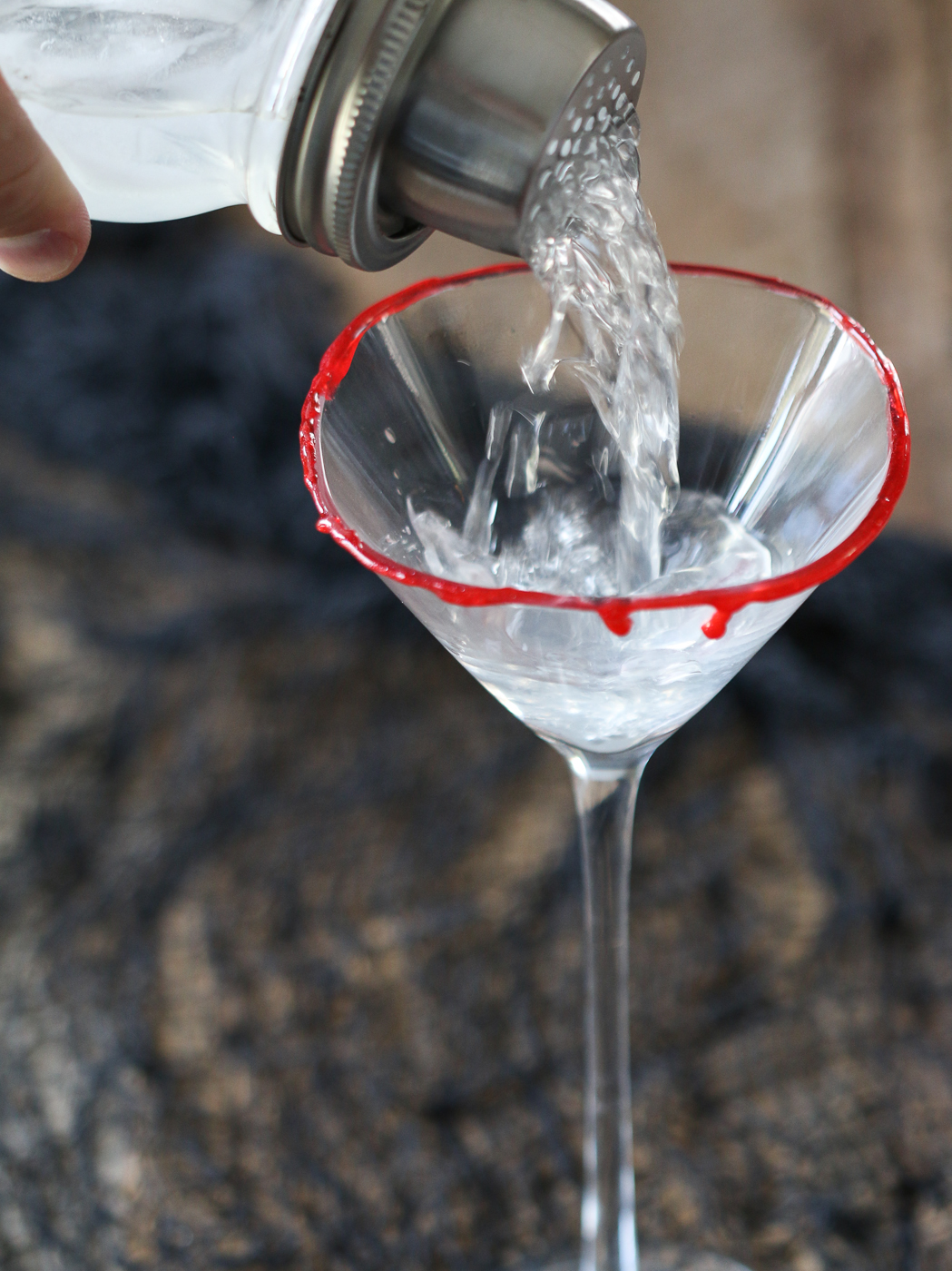 Now, for a spooky twist, I rimmed my martini glass with red gel frosting. With two small red drips down the glass, it looks like it could be Count Dracula's cocktail.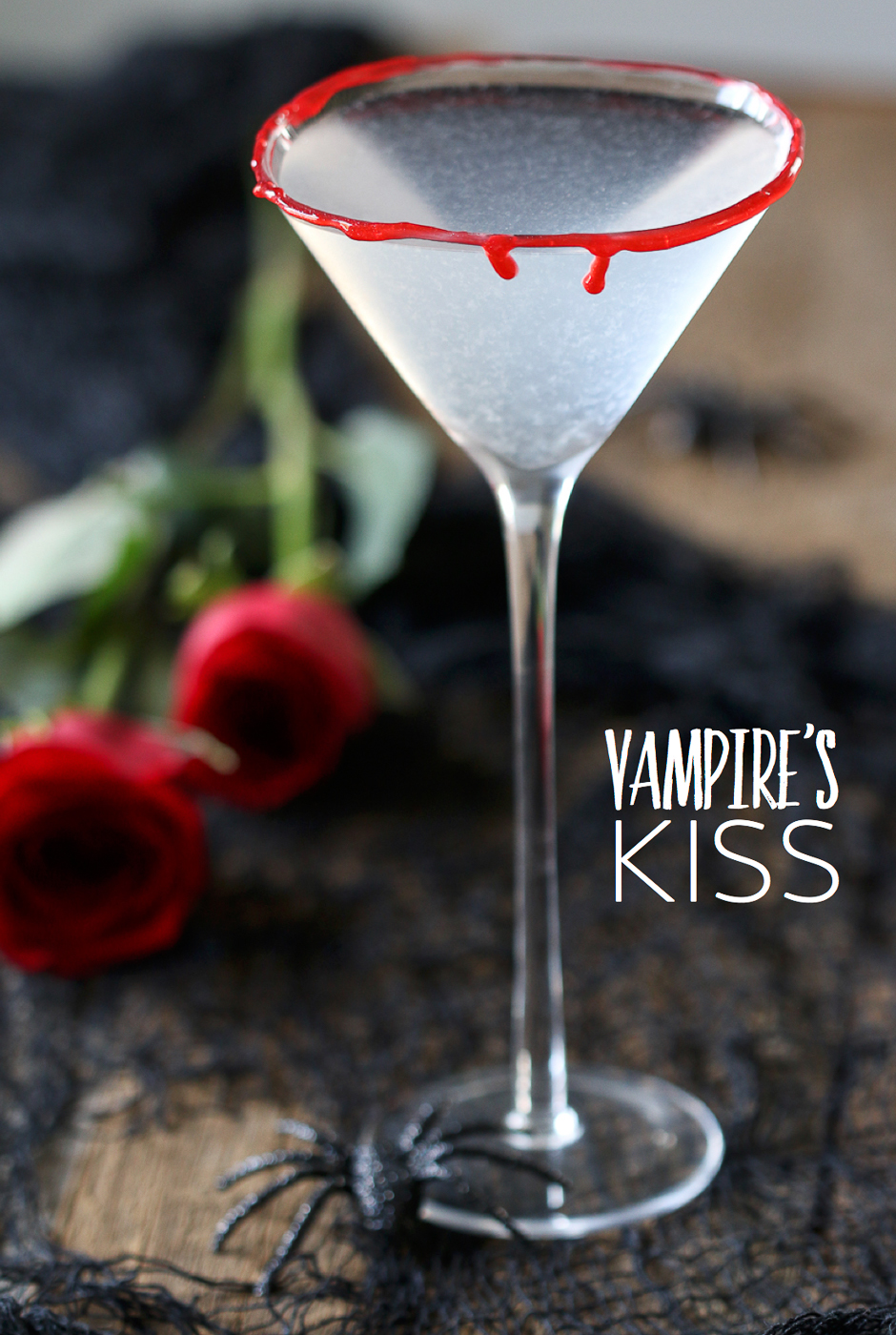 Vampire's Kiss
1.5 ounces vodka
1.2 ounce orange liqueur
1 teaspoon superfine sugar
.75 ounce freshly-squeeze lemon juice
Red gel frosting for garnish
Begin by rimming a martini glass with red gel frosting. Add two drips down the glass to mimic a vampire's favorite beverage.
In a cocktail shaker filled with ice, add the vodka, orange liqueur, sugar, and lemon juice. Shake vigorously and strain into the prepared martini glass.
Pretty simple, right?
Okay, moving on to our next cocktail, the Haunted Highball.
Here I'm doing a classic white chocolate style drink with just a splash of hazelnut liqueur to make it a bit more seasonal.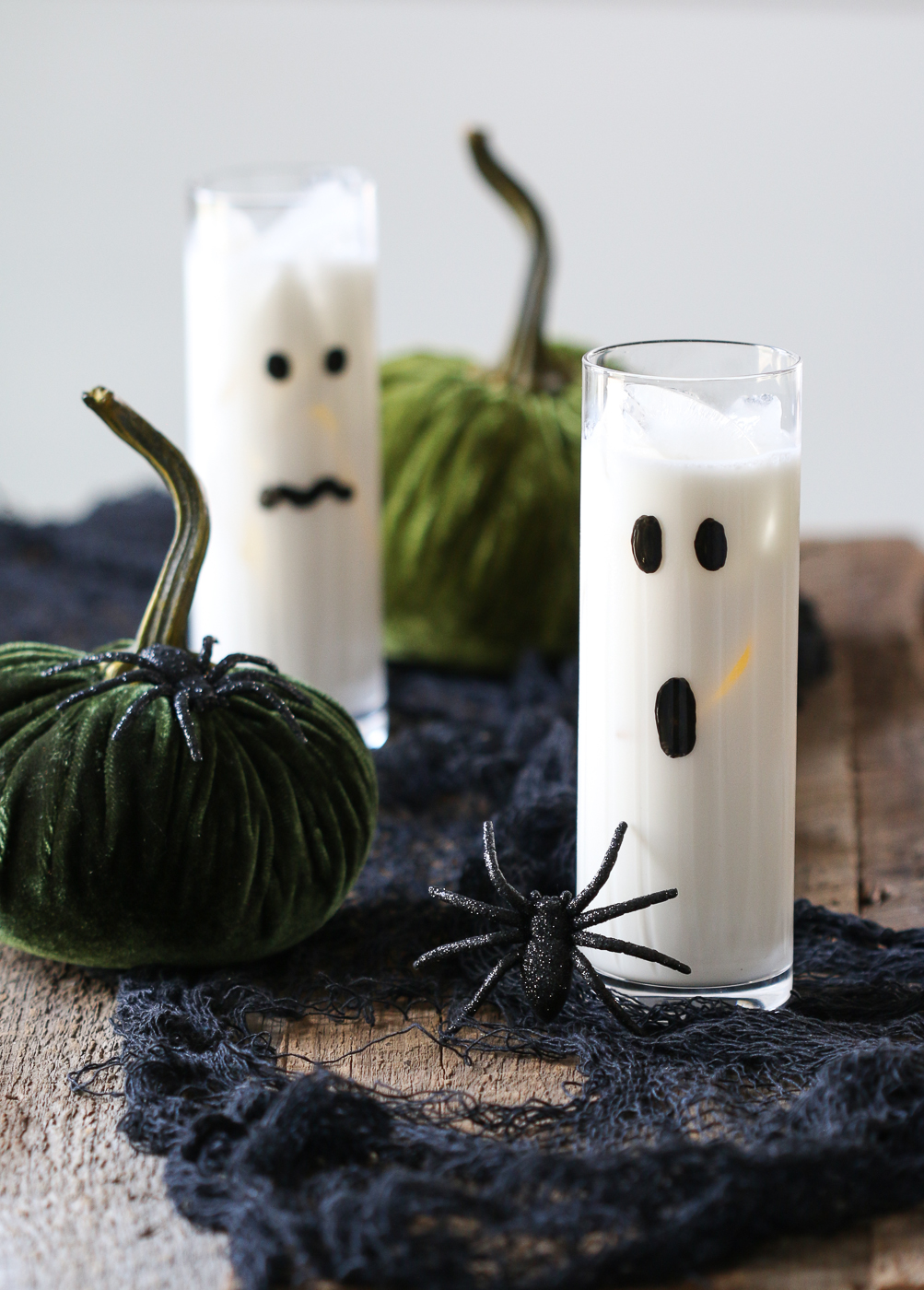 To give this drink a seasonal touch, I used a dry-erase marker. This kind of marker is easily wiped off non-porous surfaces so it works well on glass.
Before adding the cocktail, I drew a couple ghost faces on my highball glass. Once filled with the white concoction, these cocktails look ghoulishly good.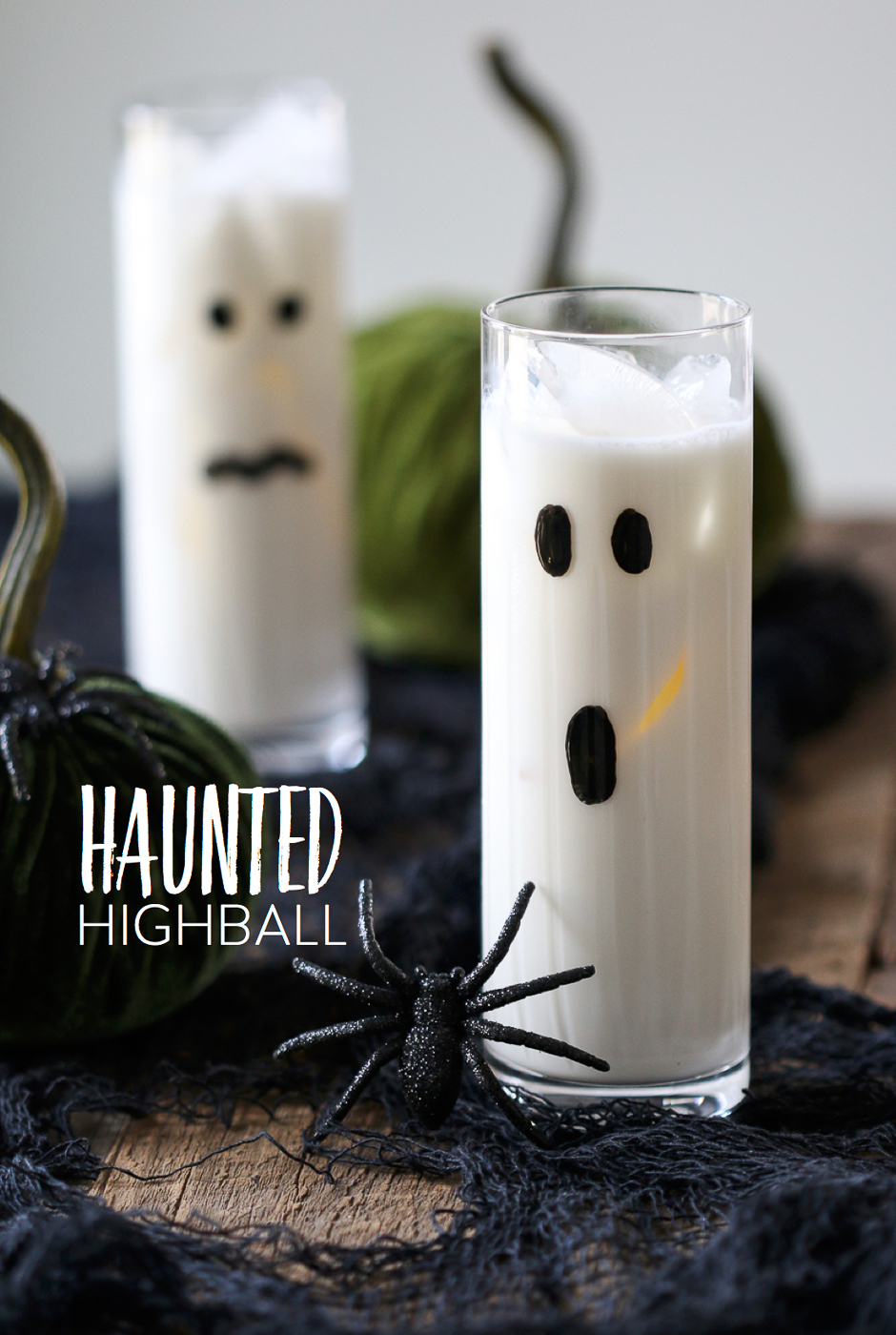 Haunted Highball
1 ounce vanilla vodka
1 ounce white chocolate liqueur
1 ounce white creme de cacao
1 ounce half-and-half
Splash of hazelnut liqueur (I like Frangelico.)
Black dry-erase marker for making the garnish
Begin by drawing a ghost face on a highball glass with a dry-erase marker. Then, fill the glass with ice.
In a separate glass, combine vodka, chocolate liqueur, white creme de cacao, half-and-half, and hazelnut liqueur. Stir to combine. Pour over prepared glass filled with ice.
Now, I always recommend a few treats to accompany your drinks. Today I've paired my Halloween Spirits with these bright and delicious macaroons and some hand-decorated Halloween crispy rice treats.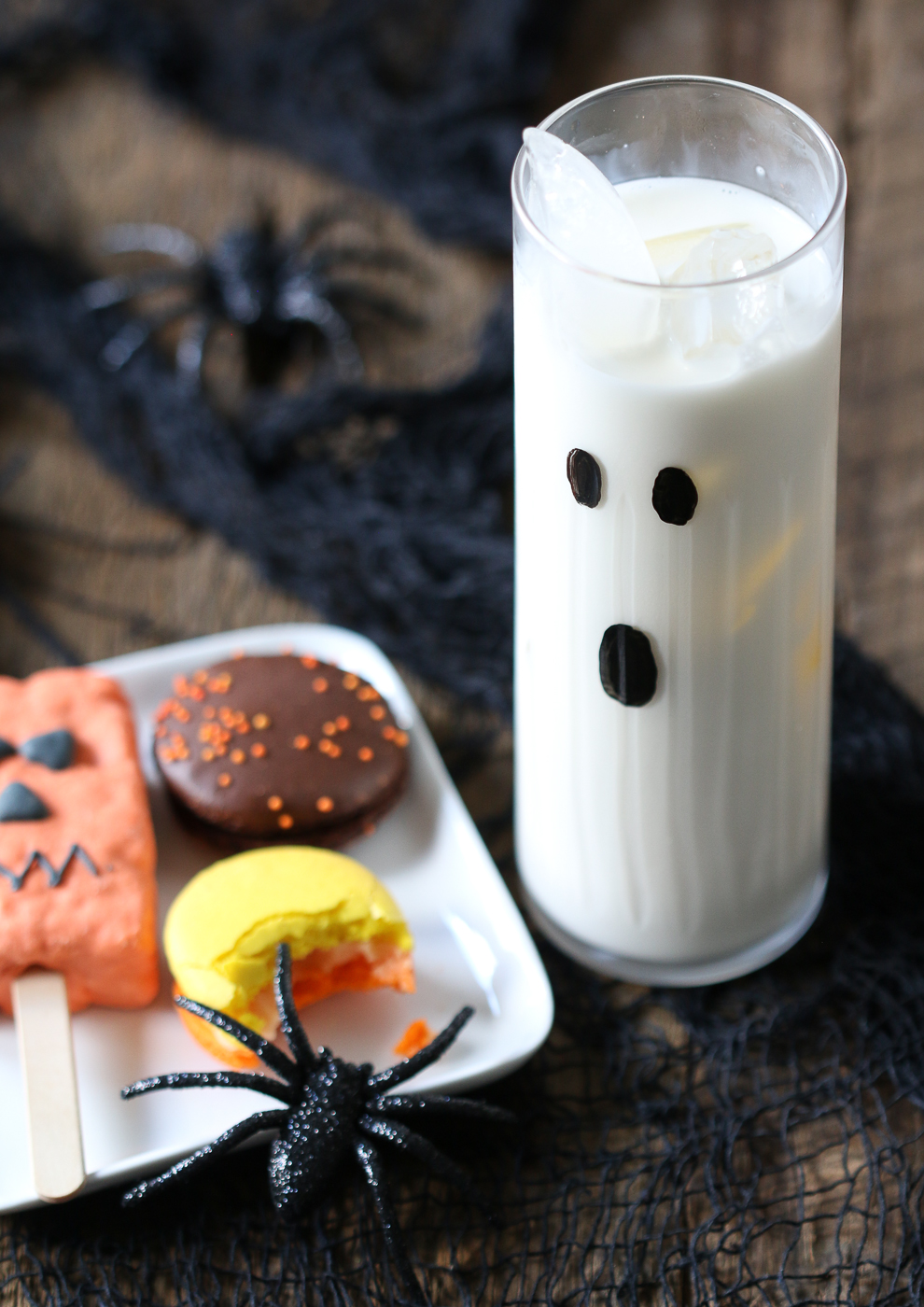 I hope these cocktail recipes inspire you to create your own spooky brew in keeping with the season. Cheers!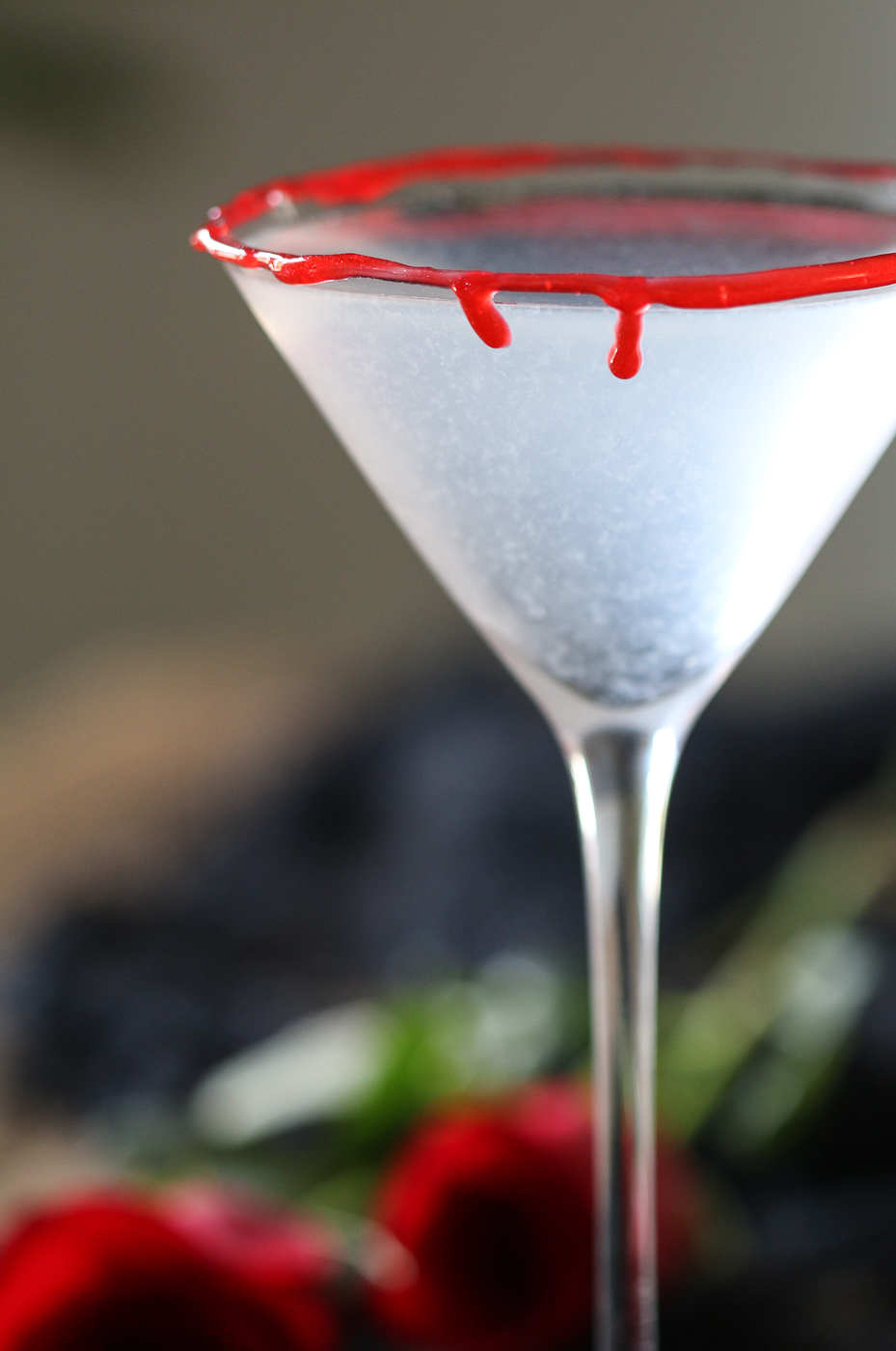 Michael Wurm, Jr. is the blogger behind the widely popular lifestyle blog, Inspired by Charm, where he shares his love and tips for a decorated life. Whether it's ideas for easy decorating, a delicious recipe, entertaining inspiration, or a unique DIY project, his goal is to provide the tools and ideas for everyone to live a happy, colorful life.