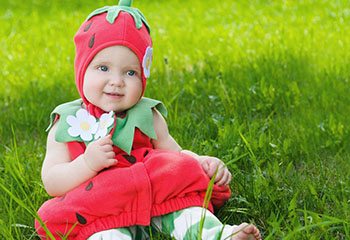 Sweet Halloween Costumes for Kids
Pink Princess Cake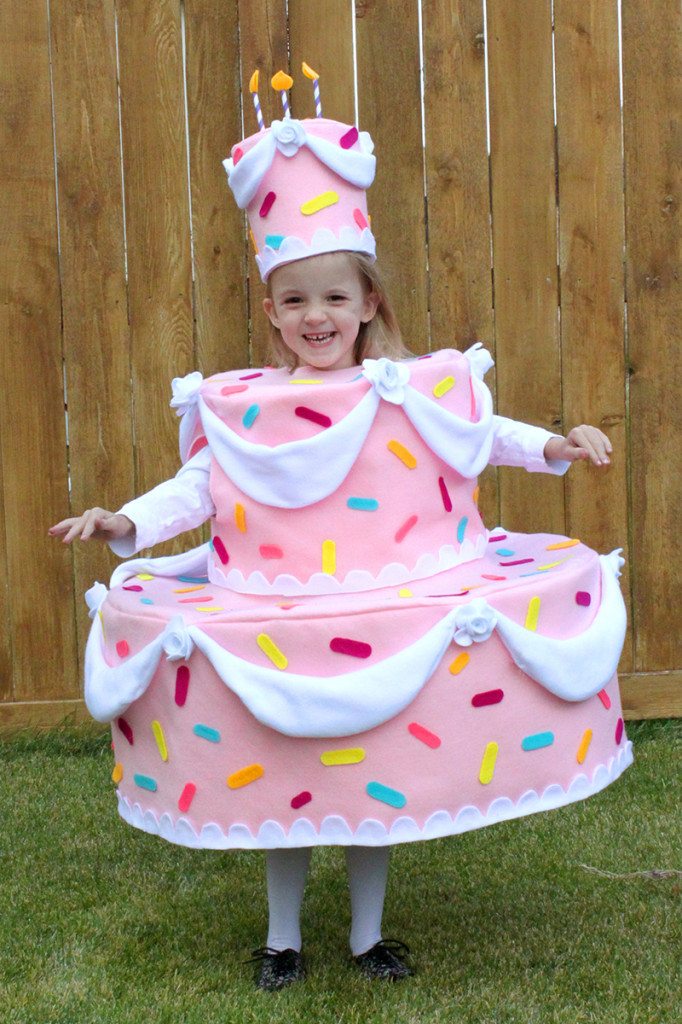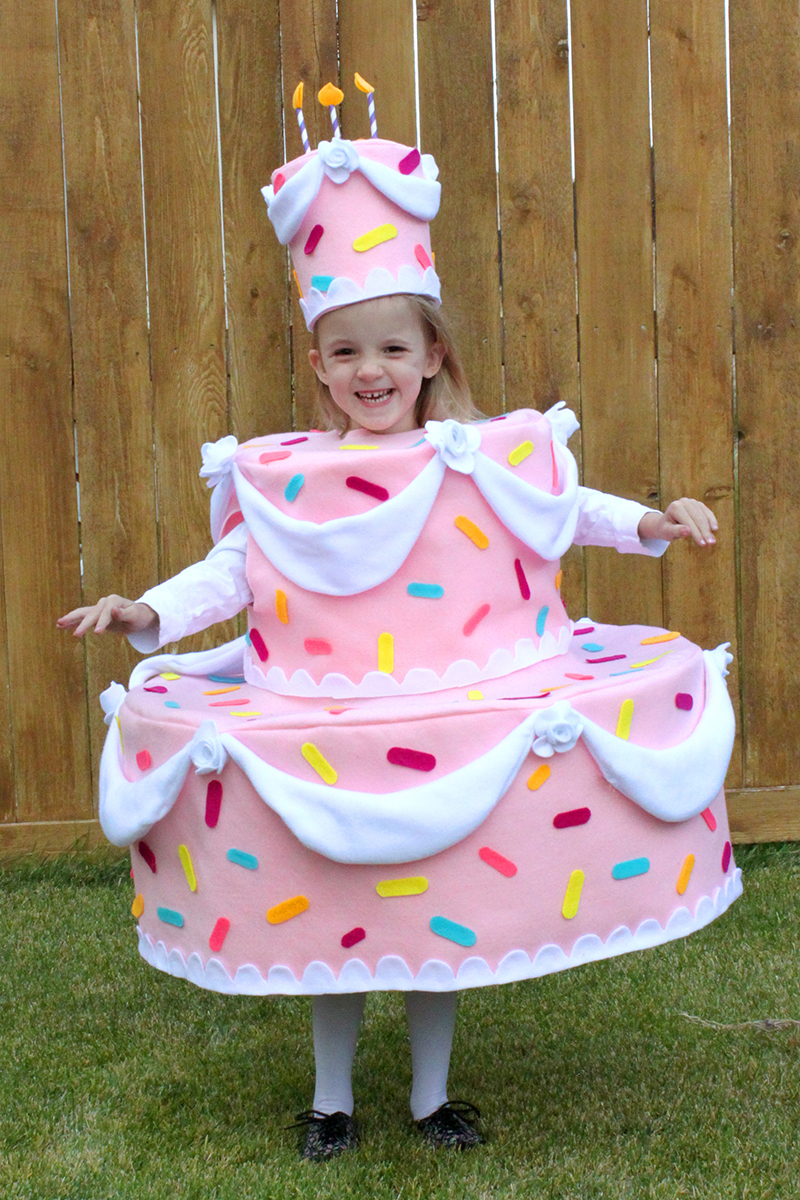 This crafty cake costume gets its shape from cardboard, poster board and duct tape, things you probably have at home. It's decorated with pink felt and white fleece, plus straws for candles and multicolored felt scraps for the sprinkles.
Milk & Cookies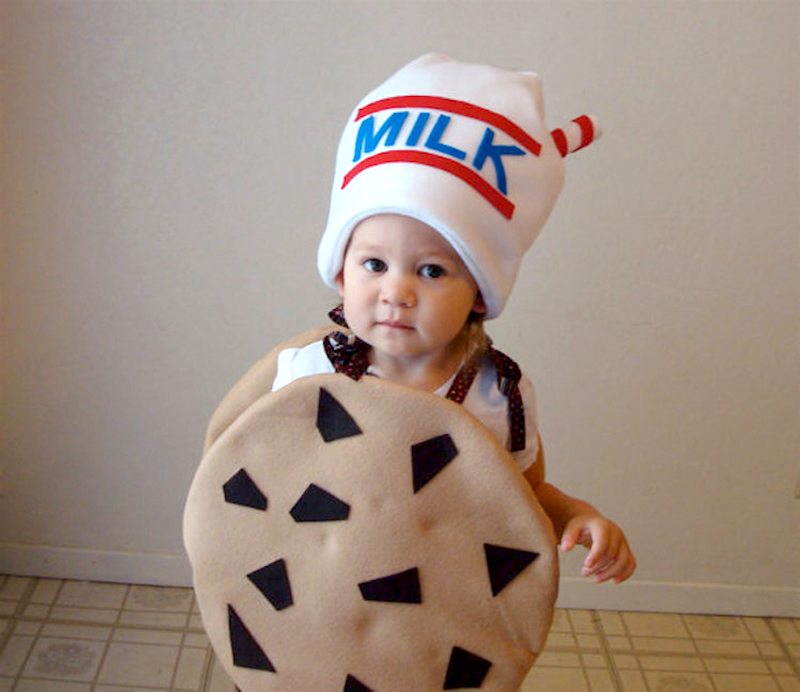 Got milk? And cookies? This chocolate-chip cookie costume from Etsy is easy to fit and comfortable to wear. Plus, it's roomy enough for warm layers if the October weather turns chilly.
Sprinkle Doughnut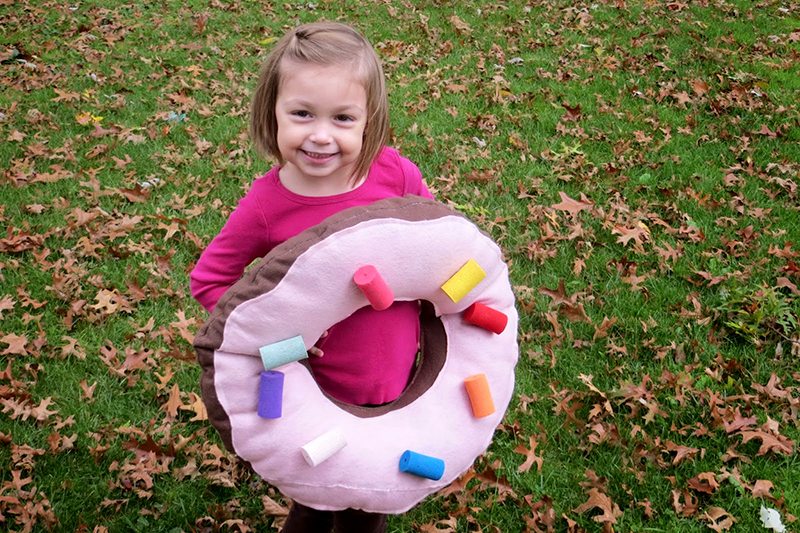 Photo courtesy of Through the Eyes of the Mrs.
Boston Creme, chocolate glazed, frosted with sprinkles, powdered with jelly … transform your tot into their favorite doughnut with this do-it-yourself doughnut costume.
Candy Corn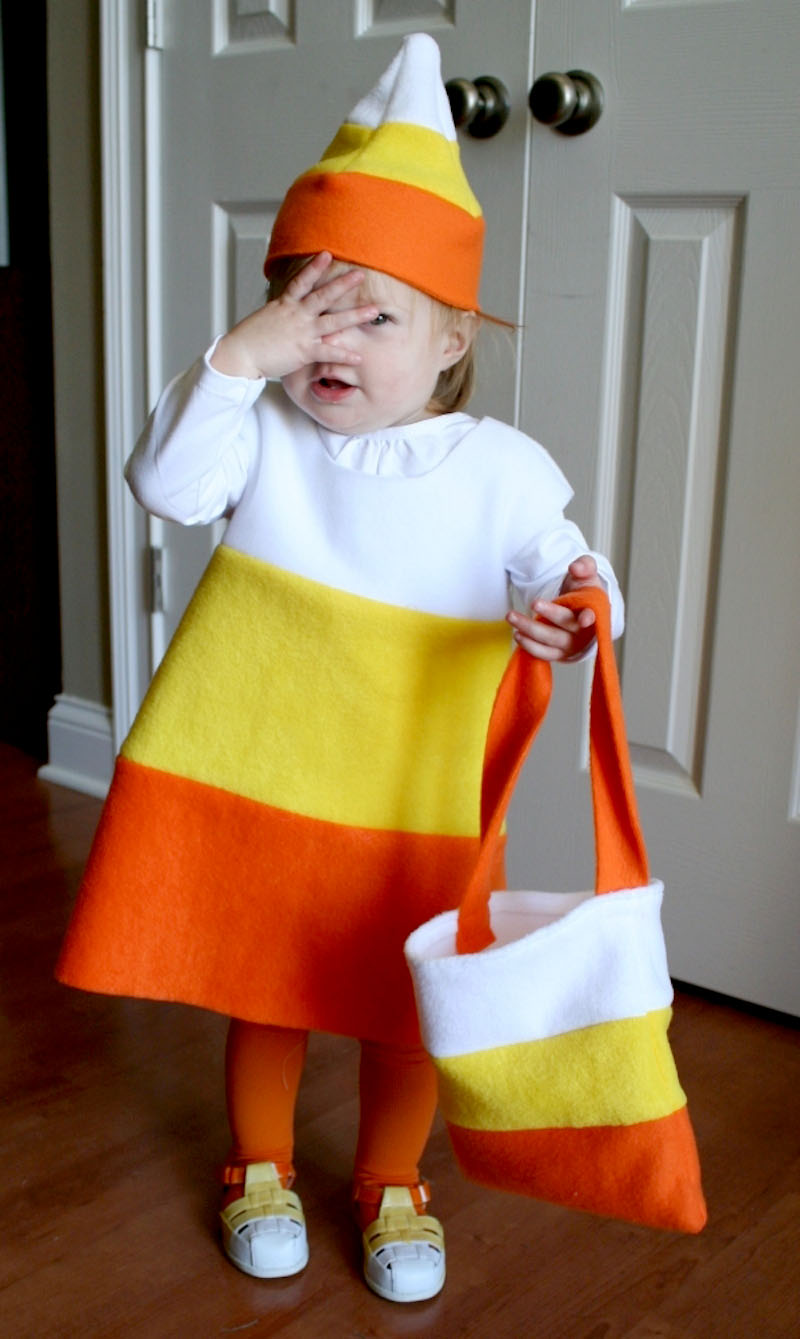 Candy corn is a Halloween classic. This colorful, yet simple, costume with matching treat bag is sure to be a hit at any party.
Paper Cupcake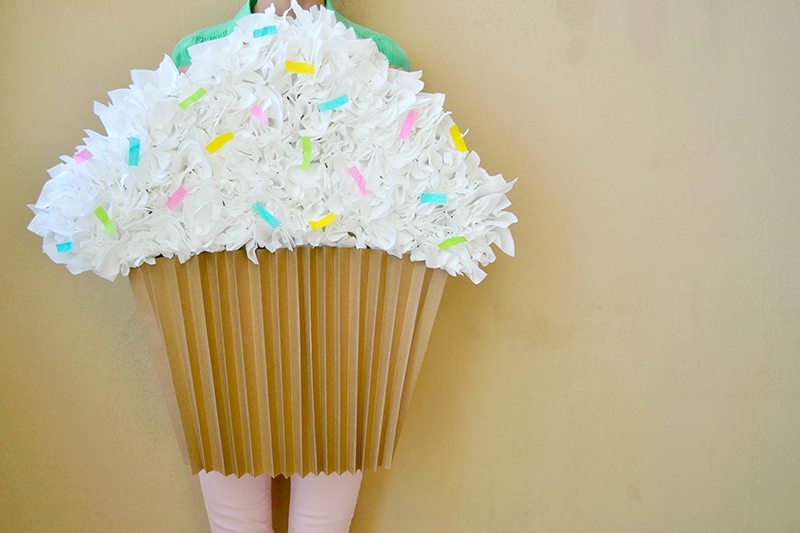 Photo courtesy of Mommy Testers
Here's another adorable costume made from super-soft toilet paper. Yes, toilet paper. This mom discovered that soft toilet tissue is the perfect texture for creating fluffy cupcake frosting. Made from craft paper and toilet tissue, this one's for you last-minute costume designers.
Ice Cream Cone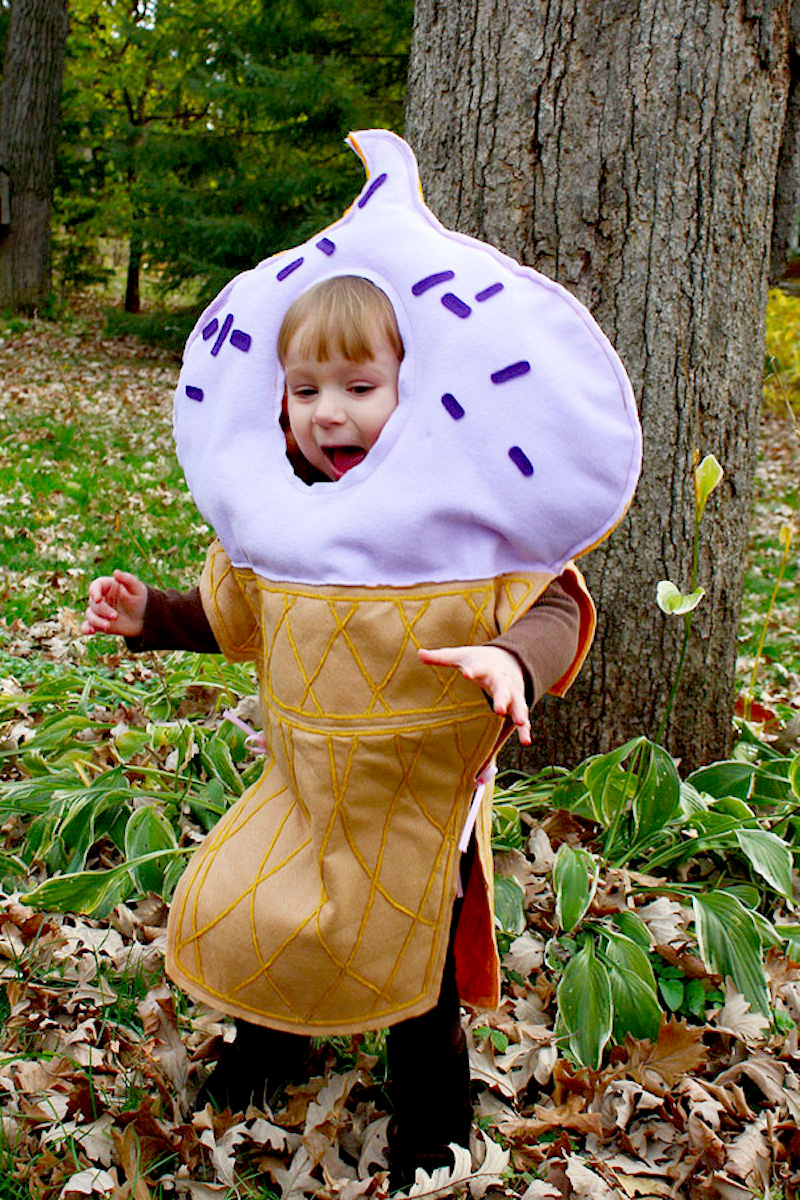 Since there's not too much fitting involved, this ice cream costume can be saved for younger siblings and used year after year. Made with felt and yarn, it's easy to customize. If they'd rather be an ice cream cone with whipped cream and a cherry, simply swap out sprinkles for white cotton and a felt cherry.
Sweet Strawberry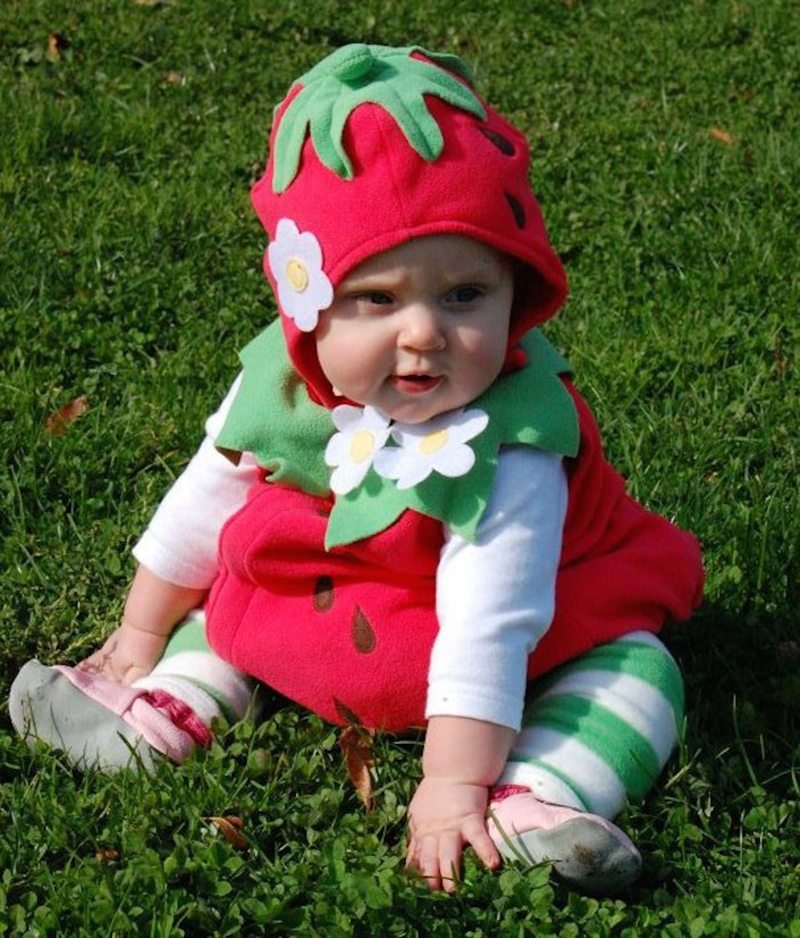 This strawberry costume is cheerful and bright, especially compared to those dark, moody minions of ghosts and goblins. Just right for a little cherub. Perfect for the pre-walking set, the soft felt will keep babies comfy.
Gum Ball Machine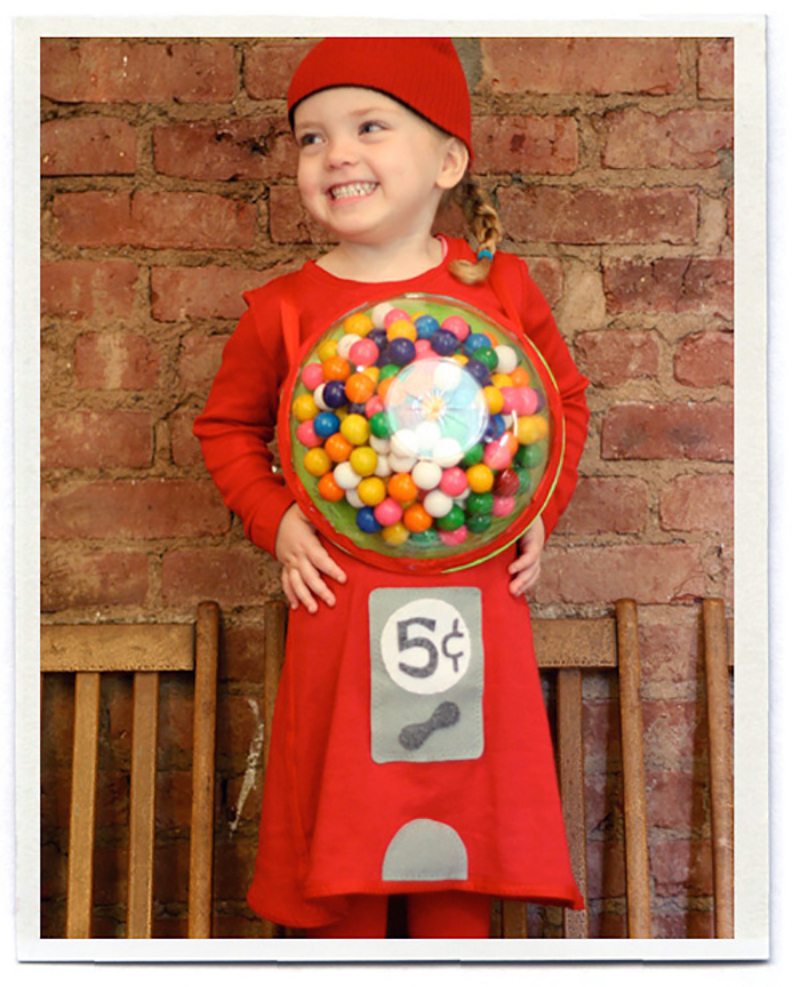 Photo courtesy of inchmark
This charming old-school gumball machine costume will evoke the nostalgia of days past. Grandma and grandpa will love it.
Felt Strawberry Cupcake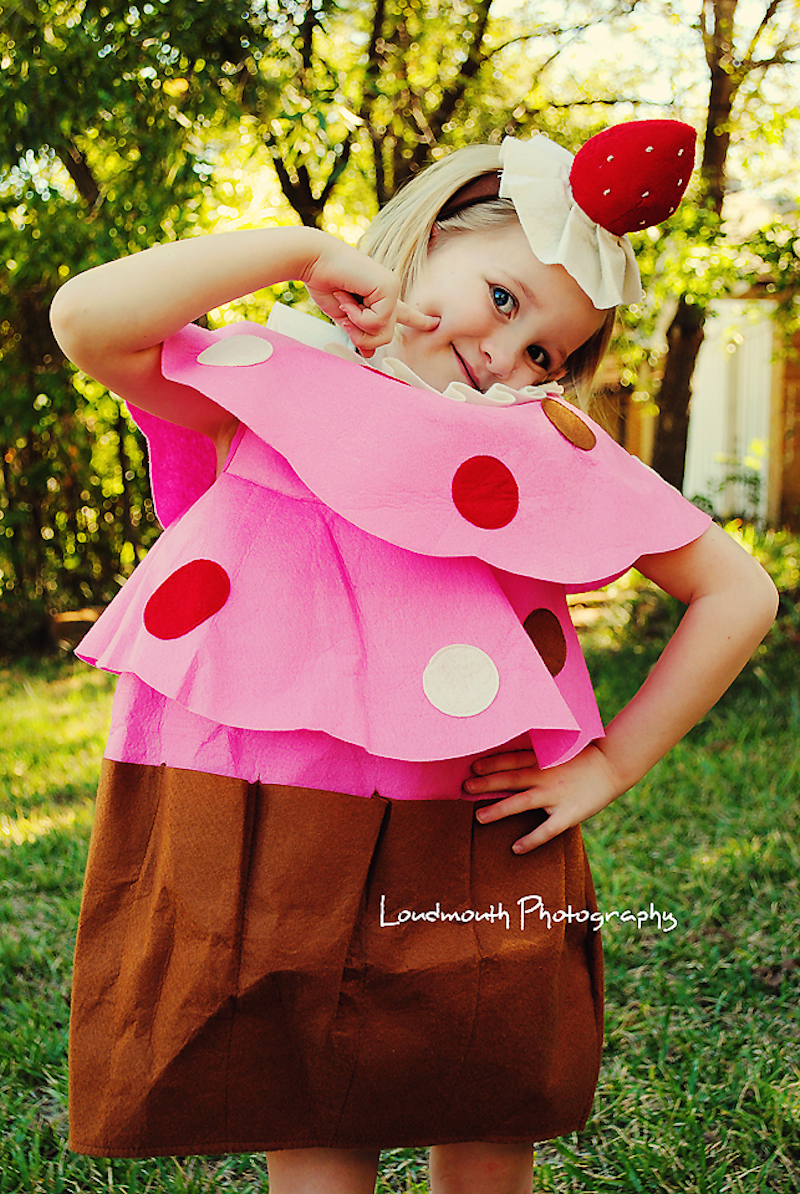 If your little girl loves dressing up, she'll love this fancy felt cupcake. Colorful and festive, it will also make her easy to spot trick or treating on a dark Halloween evening.
Do you have a favorite sweet Halloween costume?
Or, is there one that you would love to make, but you haven't done it yet? Tell us your favorites in the comments … and let us know how much your kids loved them, too!