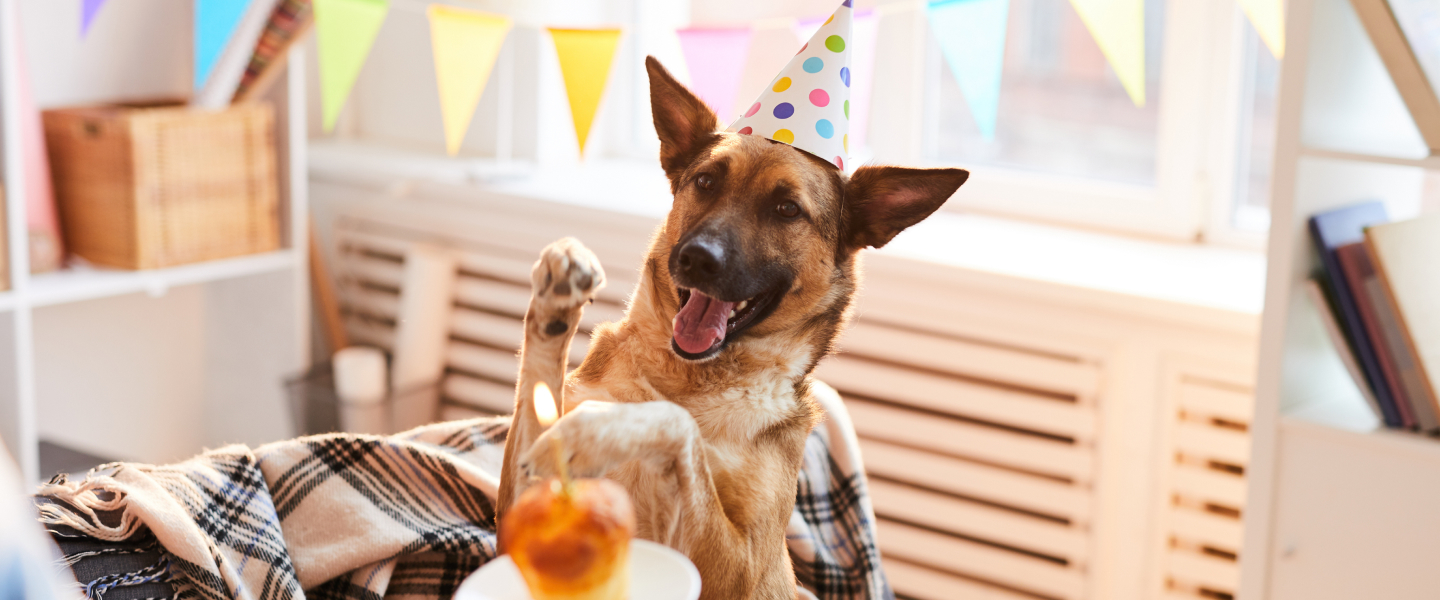 What is Gotcha Day and How Can You Celebrate?
When you adopt a dog, there is no guaranteeing that you'll know the exact day your dog was born. As a result, celebrating your dog's birthday might not be a feasible option. That's where Gotcha Day comes in. Gotcha Day, also known as your pet's adoption day is a great substitution for celebrating your dog's birthday. It is also a great excuse to honor your furry friend and celebrate the day they became part of your family. Keeping this in mind, there are many different ways you can celebrate your pup's Gotcha Day. Read on to see the "paw-fect" way to show your appreciation for your dog and their Gotcha Day!
Giving Them Extra Treats
What better way to express the joy and love your pup has brought into your life than giving them their favorite treat? Better yet, give them extra treats in honor of their special day! Whether you want to bake your dog a tasty homemade treat like a pet-friendly cake, or they prefer store-bought goodies, your dog would be delighted to get more of the treats they already love! While you are treating your dog to something yummy, why not treat yourself to Birthday themed chocolate-covered strawberries from Shari's Berries! After all, who doesn't love something sweet?
Spoiling Them with New Toys
Just how you buy your friends and family gifts for their birthdays, why not treat your dog to something they will enjoy for their Gotcha Day! While your furry friend might have an abundance of toys already, spoiling them with new toys will keep your dog active, and happy. Who knows, the next toy you buy them might become their next favorite. So, what are you waiting for? Run to your local pet store today and get your pet something new and exciting to play with!
Throwing A Party
A dog's adoption day is a great reason to celebrate and nothing screams celebration like a doggy Gotcha Day party! Host your pet's friends (or your friends) for a "paw-ty" themed around your dog. When it comes to parties, there are many different avenues you could take. Whether you decide to put up decorations or get or bake pet-friendly treats such as cupcakes or a cake, those invited will surely have a great time. 1800 Flower's A-DOG-able Dog Flowers arrangements would add to the livelihood of your furry friend's Gotcha Day party. Games would also keep the active and a combination of party favors including treats or toys will also make the "paw-ty" a success!
Pamper Your Pet
While you probably pamper your pet most days, there is nothing like spoiling them in honor of the Gotcha Day. There are many ways that you could spoil your pet depending on their personality. Your furry friend might like to cuddle, then provide them with extra hugs and cuddles. If they like staying active, play their favorite game with them or take them on an extra-long walk. If your dog is always scavenging for food, treat them to their favorite food. Another sure way to pamper your dog is to give them blankets or bedding, or taking them to a pet spa! The options to pamper your dog are endless, be sure to give one of the above a try!
Spending Quality Time with Them
While the above ideas are great, maybe your style is simpler and spending quality time with your pet is the best route to take. Setting time aside to partake in an activity with your furry friend will make their Gotcha Day extra special. Playing fetch with your dog, taking them to the dog park, taking them on a walk, taking them shopping or even just snuggling with them on the couch and watching a movie are great ways to spend quality time with your dog. After all, there is nothing more than a dog wants than to be able to express their love for, and spend quality time with their owner.