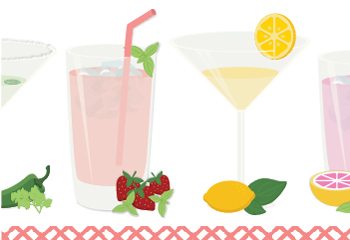 Recipes: Garden Party Cocktails
It's spring! Strawberry mojitos, lemon-basil martinis … we're in the mood for a garden party. You're such a great host and have such a lovely lawn we knew you'd want to have one. We're pitching in by creating some fresh and fun drink recipe cards. Print them and drop a stack by the beverage table for guests to take home.
Just muddle, shake, pour—and celebrate!
Click the links below for instructions. Next, click on the images to open them full size. Or, click the download full-sized pdfs you can print and share!
No time to plan a soiree? Share your spring bliss by giving a delicious dipped gift.